Born, raised, and inspired in the Southern Rocky Mountains of Central Idaho, Kristofferson is a young song scribe, singer, and guitar picker who is authentic to the core. With a unique combination of folk, blues, and experimental styles, his sound embodies the roots and pillars that Idahoans pride themselves on. He currently resides in the heart of the Sawtooths in Stanley, Idaho and, as a true old school mountain man, this dude knows how to spin a yarn or two. Kristofferson's newest album Bluebird Blackbird is available on iTunes now and you can catch him on frequent tours of the Mountain West. We caught up with him recently and found out that, quite appropriately, the man is a true storyteller.
BigLife: First off, give us a brief rundown on how you got into playing guitar and writing songs.
Casey Kristofferson: Man, that is a funny question. I was fascinated by first seeing my cousin's bass guitar in 2001, which at that point, was the biggest, brightest guitar I had ever seen it infatuated me from that point on. I was 11 years old. My dad took notice of my interest in the instrument.  So, that Christmas he got me an off-brand guitar/amp combo pack that he kept jokingly saying was a snow blower. Thankfully, instead it was a black guitar that could not stay in tune, and an amp that was some kind of Walmart junker piece that would make a better coffee table than a speaker. I had so much fun with those two pieces of junk. I slapped a big shark sticker right on the front of the guitar and just sucked for a long time. Still do occasionally.
Songwriting started very early on for me, but I was a very creative child and was always hungry to see what sounds or lyrics I could make up. For instance, my childhood friend Justin, and I wrote this ridiculous punk song called "Bessie The Cow" in like 2003. Basically, it was a two-minute song of the shittiest, fastest power chords we could play with Justin screaming "Bessie The Cow!!!" at the top of his lungs, often times in public. So, the song title really fit the lyrics on that one. But the process evolves as you mature, and bands rise and fall throughout the phases of your life. Recently, I just moved from Challis, Idaho where I was living a very minimal and rugged life. That phase sparked a newfound interest in country and folk music and that is kind of where I am at right now.
BL: What would you say if you could describe your sound in five words or less?
CK: Blues born in mountain sage.
BL: How many times, on average, do you get asked if you're related to Kris Kristofferson each day? What's your go-to answer?
CK: To be honest it happens frequently, but not every day. I think it is great that a lot of people are still in tune with that generation of music and not just pop artists like Taylor Swift or something. I would say this happens at an average of about three times per week. I actually played a patio show at Whiskey Jacque's where the audience just assumed that I was Kris's grandson and I just kind of rolled with it. However, I did not lie. That is something ethically I will not do. Finally, when I was asked flat-out if I was related, I just said "not at all". The audience had themselves going pretty good. My line when I am asked that question is: "Well, I'm not related but…if anybody asks you, tell them I am" with a wink. The wink is the most important part. If I was related to Kris Kristofferson, I would probably be on tour with Lukas Nelson.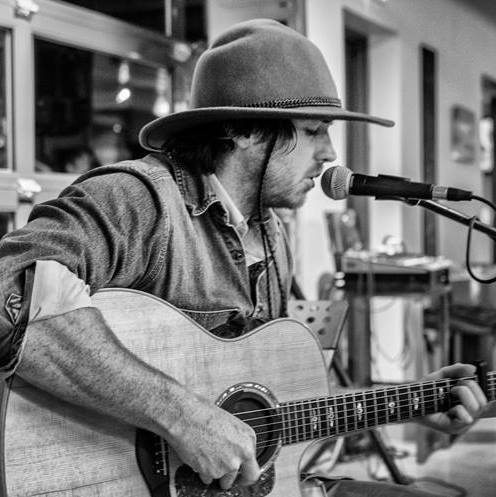 BL: How has living in the mountains of the Gem State influenced your approach to music?
CK: Idaho is my beloved state and I have played all over it. Specifically, central Idaho has really captivated me. The whole amazing, wild stretch from Ketchum, to Stanley, to Challis, to Salmon, and up to the state divide will be where I plant roots. When I first moved to Salmon five years ago, I had just moved back from Trinidad and Tobago where I had been working at a research station for the University of California. During that time, I was living in the rainforest outside of Arima, Trinidad. There were only a few other interns there and we were living a pretty intense and rugged life. We carried machetes to hack through the vegetation to get to our research areas, we were jumping off of waterfalls, and dodging poisonous snakes and insects. I kind of fell in love with a rough and adventurous lifestyle. From that time, I still have a recording I made called "Rainforest Girl." I recorded the song on an iPhone in the morning when all the exotic birds were singing and calling. It made for a really cool recording.
Anyway, I longed for that type of lifestyle back in the states. I realized that Idaho is the perfect place to live that kind of life minus the machete. So, I moved to Salmon, ironically hitting a deer on my first day in town. My time in Salmon revolved around "wood-shedding" or rehearsing in my band's jam shack and working. You can see which of those two activities stuck. My band was called The Trailheads. I was very fortunate to play with a lot of older and very accomplished musicians. My first jam session with The Trailheads happened at my buddy's old shed. He would use the shed to butcher his game harvests and make hard apple cider, and to play music. That same night we roasted venison steaks in his wood stove and drank whiskey till the end of our session. So, that is kind of where this adventure started; in the mountains near a wood stove with a pint of whiskey and a guitar. During the time with The Trailheads, I started to play in Challis also. I met a friend named Scott Lee who had done an album a long time ago with Bob Johnston, who was Bob Dylan's producer for a span in the 70s. Scott also has a recording that he cut forever ago that features Jerry Garcia on pedal steel guitar. So, he became a great mentor for me, as well as a drinkin' buddy. Fred Crabtree, who was the producer on "Hat Creek Sessions," entered my life around then. Fred lives in a cabin eight miles off the paved road at Hat Creek, north of Challis. He is a cowboy, hippie, and musician all in one. We did our album at his cabin, which is the same cabin that Fred had to defend against a bear one winter. The bear was trying to get into Fred's house while his son, Harper, was sleeping. After a slug from Fred's shotgun, the bear didn't come back.
I know that I am rambling, but these stories and conditions have shaped the music and the recordings. I'm sure this audience would find it so much more interesting to know that we literally recorded "Hat Creek Sessions"next to Fred's wood stove in the cabin, with our soundboard hooked up to a golf cart battery for power. We had big horn sheep coming off of the hills in the mornings and I even ran into a rattlesnake out on the road. How is that for Gem State influence? After I met my girlfriend, Paige, we moved to Stanley. During this time, we were living in a cabin at Danner's Cabin Motel thanks to Paige's friend and employer, Jess, who let us stay there rent free. This was difficult because there was no running water. We had to melt and boil snow to rinse ourselves off and to drink water. It was very cold that winter and we struggled day to day. But, the worst event happened in Spring. There was a propane explosion in one of the cabins that blew shattered glass at high velocity across the room and it did severe damage to Paige's face. She is absolutely fine now and says hello to you all.
The summer after these events, I met the members of Arbor Glyph. Our first jam session occurred in the Stanley Meditation Chapel. We started writing and working on original songs in front of a beautiful view of the Sawtooth Mountains. This band had a lot of potential. With Olivia Tomorrow's voice, Kyle Moss Man's bass, and Sky Herb's powerful drumming, we crushed a lot of local gigs and wrote some moving material, but eventually broke up due to the stress of the following winter. I guess a more succinct answer to this question is that Idaho has crafted my music and the music of my bands. It has made the music sound exactly how it needs to and it will reach the people that share our reverence for the great Gem State! Idaho Influences: Old Death Whisper, Spike Coggins, Sheep Bridge Jumpers, Cheap Yellow Beer, Travis Hardy Band, Andrew Sheppard, Tylor and the Train Robbers, Tambe, Brooksy, Foss, Jeff Crosby, Fred Crabtree, Jimmy and Jimmy, Whitey Cane and the Blind Hogs, Elk Milk.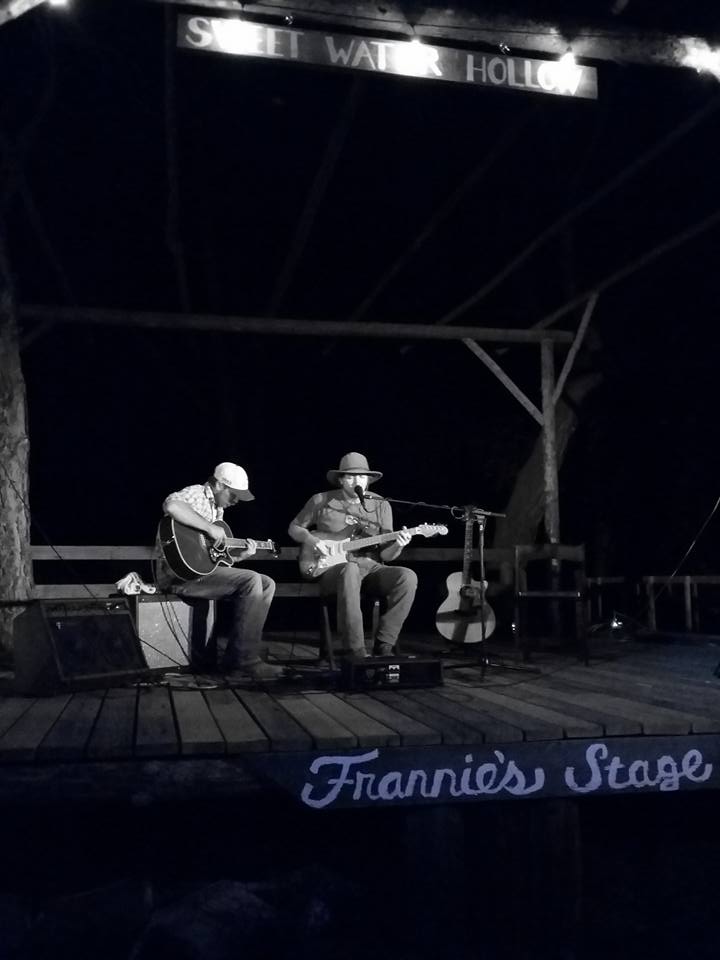 BL: What does the musical future hold for you and your band Arbor Glyph?
CK: Arbor Glyph is a group of experimental and talented songwriters. We plan on continuing to do some shows now that three of us are in the WRV. Olivia Grinder's songs and voice emit a mysticism and natural purity that I have not ever heard before and I believe she will go far with music. Kyle Moore's songs and voice emit a dark gypsy jazz and '80s psychobilly element that is uniquely his and adds a new angle to the band. Skylar Herbert is exactly what the doctor orders if you are low on your funk intake and could use a boost in that regard…except on drums. I still have 20 Arbor Glyph shirts that I am thinking I will give out at a show, and if I ever see those audience members at another show I will buy them a drink of their choice. I would recommend listening to "Soft Breeze" by Arbor Glyph. It is online and was recorded on the Jimmy and Jimmy Show on KDPI. My additional projects: I will be joining the Andrew Sheppard Band for their 2018 tour, I am working with a three piece out of Boise called the Casey Jack Kristofferson Band. As far as recording, I am writing and recording music for Outdoor Idaho with Idaho Public Television and lastly, I just released my newest record called Bluebird Blackbird. It is available via iTunes, Spotify, YouTube, and messenger pigeon.
I just want to say, if I have any fans out there, I love you dearly and I thank you so much for your support. Long live music with guitars. Cheers.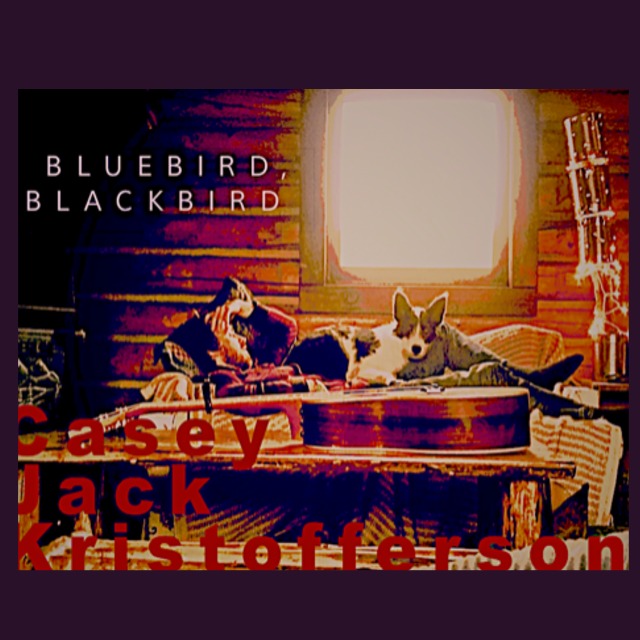 LISTEN TO BLUEBIRD BLACKBIRD: