It's on! Red Bull Raid is back, celebrating big-mountain athleticism and ski town heroes. Uphill endurance meets downhill speed and style in the event that kicks off spring skiing at Palisades Tahoe.
Registration is open to the only freeride event in the United States that blends the endurance aspect of competitive uphill ski mountaineering with the technical, progressive style of big-mountain riding. Red Bull Raid returns to Palisades Tahoe March 16 – 18, 2022.
The community-centric human-powered contest celebrates the unsung heroes of ski resorts; those who live and work in the local community. The contest is open to skiers and splitboarders from across the nation and competitors should be competent skiers or riders who have experience in skinning uphill, transitioning gear, and descending in variable and advanced terrain.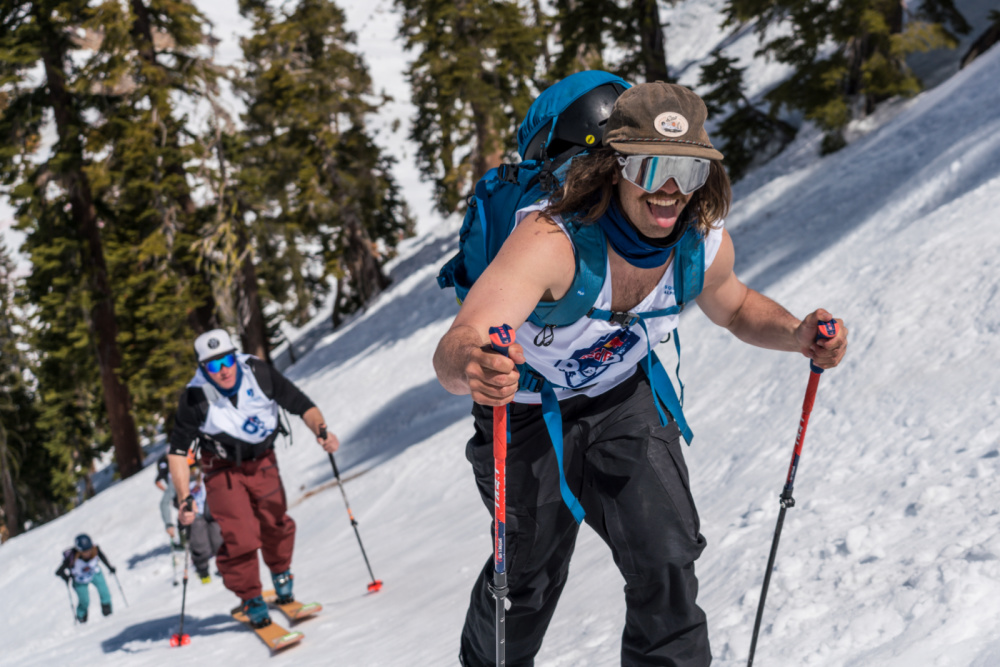 Combining the best of big-mountain snowsports, from timed uphill skinning and splitboarding to individual line selection and downhill speed, style and trick stomping, Red Bull Raid offers the best of human-powered on-snow challenges. This event is a chance for local legends and athletes to come together to celebrate the slice of paradise that is their community of Palisades Tahoe.
80 competitors, across ski and splitboard, will compete in Red Bull Raid, and have the chance to take on Red Bull pro athletes such as ski legend Daron Rahlves. The top three places in men's and women's ski and splitboard will receive a prize purse from Red Bull.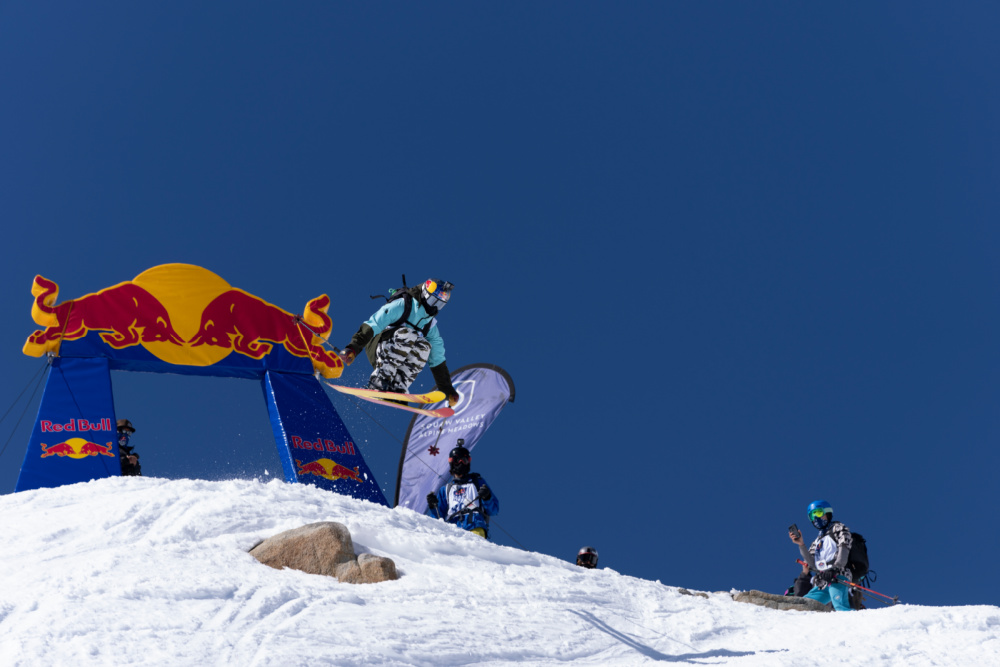 The contest is split into two separate heats, followed by a finals event. Each heat consists of two elements: a timed uphill race and a technically judged big-mountain freeride contest. Each heat can be awarded a maximum of 200 points–100 for the timed uphill race and 100 for the downhill portion of the event. Top finishers advance to the finals and repeat the same process until first-through-third place winners are announced in four categories: men's and women's ski and men's and women's splitboard.
The 100 points for the uphill section will be awarded based on who is able to most quickly navigate a Le Mans-style mass sprint start, transition into their touring gear, skin up the face of the mountain, and transition to being ready for the downhill i.e. skins away, splitboards assembled, and bindings no longer in walk mode. The fastest finisher will be awarded 100 points, with each subsequent finisher given one point less. The 100 points for the downhill section of each heat will be awarded by a panel of three judges based on the difficulty of the line each participant rides, and the control and style with which they ride it. The winning competitors in each category will walk away with $1,000 in cash prizes, while second and third place finishers will be awarded $500 and $250, respectively.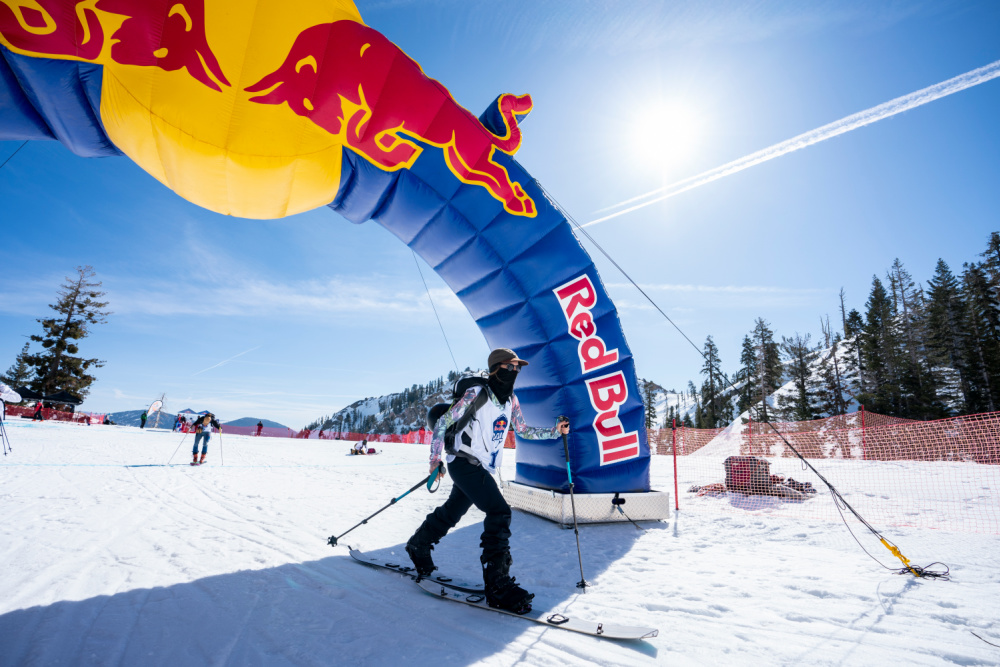 Red Bull Raid is a celebration of mountain excellence, in both uphill capabilities and downhill prowess. After two challenging years for mountain communities across the globe, this year's event seeks to celebrate all aspects of snowsports and the local lifties, ski and ride instructors, hospitality workers, patrollers and F&B staff who make it all possible. The event is a chance to not only recognize the sacrifices they made to help the season happen, but to recognize the best big-mountain talent who often reside in the local communities and keep the ski resorts running.
Red Bull extends a thank you and appreciation to all participating partners and sponsors, in particular Palisades Tahoe for hosting and supporting the event. Registration for the event is $40 and interested parties can sign up at: https://www.redbull.com/raid.