Ah yes. There really is so much to do and so much to see during the heart of the winter season in our respective mountain towns. At times it can even almost be downright overwhelming. But never fear, here at BigLife we've simplified things into a little list of events that we think are must-see and must-do.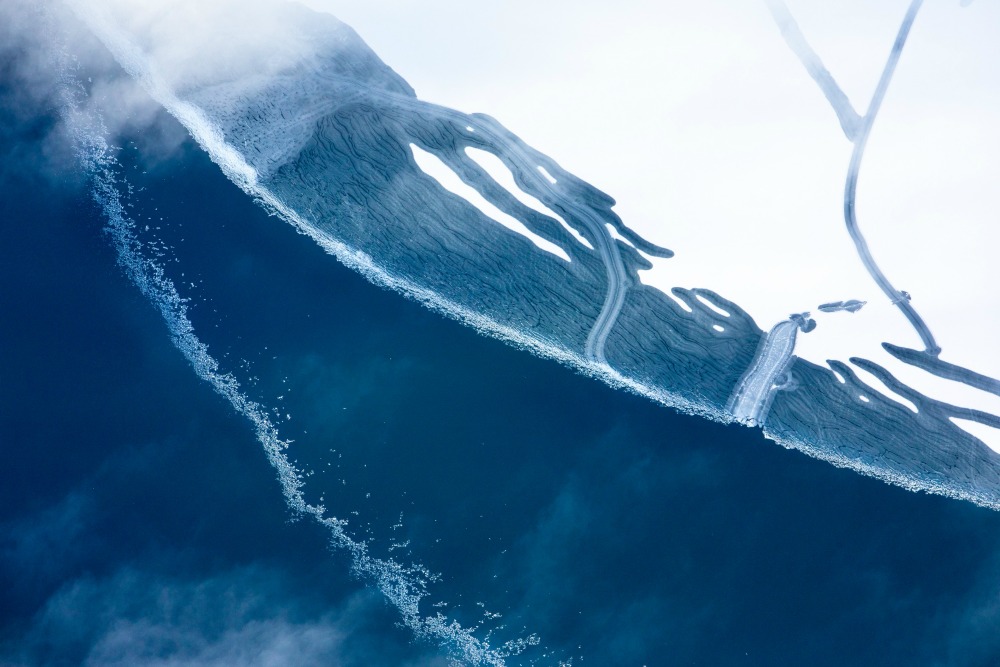 Jackson Hole, WY – Tuck Fauntleroy Exhibition at Tayloe Piggott Gallery
February 7 – March 21
Tayloe Piggott Gallery is pleased to present Elements, a new series of large-scale photographs by artist Tuck Fauntleroy, on view from February 7th through March 21st. This new body of work showcases visually arresting, abstract compositions of our beloved, oft-documented regional landscapes of Grand Teton and Yellowstone National Parks. Focusing his lens on ice as it forms on local bodies of water during bitter cold autumn nights, Fauntleroy's new series challenges our perception of these well-known environments in a novel presentation that hovers between the recognizable and the unknown, the figurative world and pure abstraction.
Remaining true to his aesthetic, the Elements series visually displaces the viewer, furthering the artist's careful play between negative and positive space introduced in his debut Waterline series. The result is extraordinary. The scale of each image is purposefully disorienting, the viewer lost in a visual journey of abstracted landscapes that appear immediately both real and unknown, rendered almost painterly in one frame and conjuring minimalist constructivism or organic patterns viewed through a microscope in the next. While the Waterline series captured the ephemeral moment in early springtime where rivers begin to run through intact snowscapes, Elements focuses on the colossal beauty realized as water changes from a liquid to a solid state as winter descends in autumn. In a fresh derivation from the Waterline series, this new body of work depicts the raw, unedited color variations that are found in the natural palette of ice.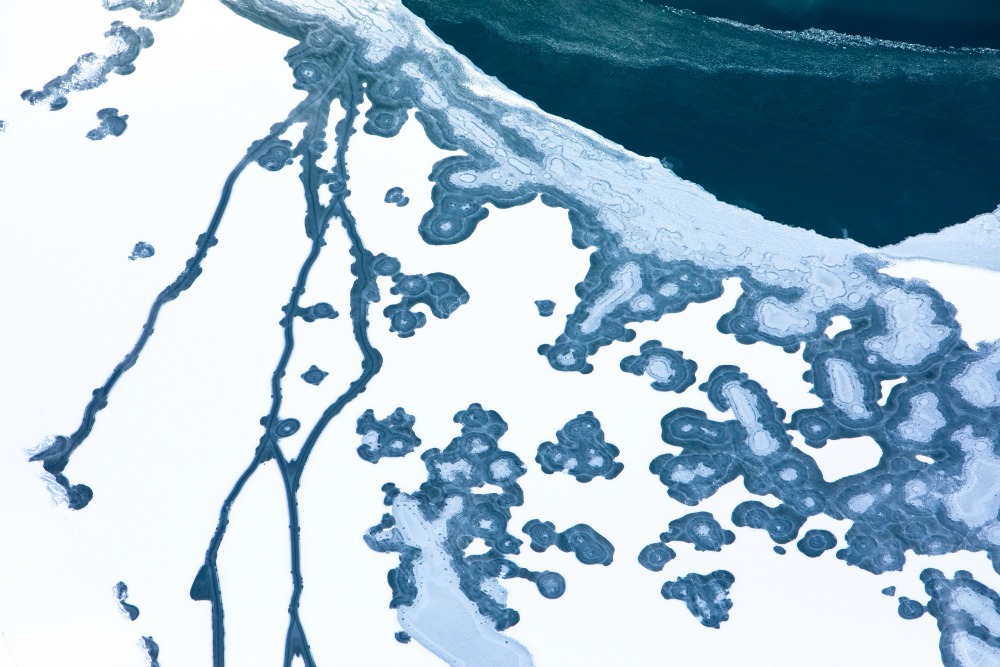 Fascinated by how color is reflected differently by frozen and liquid water, Fauntleroy has devoted the last three years to these explorations, following the fourteen previous years of study that led to Waterline. Through personal discovery and careful mapping, on foot, by water, and ultimately, by air, Fauntleroy trains his lens on vast wilderness waterways, leaning out the window of a single-engine Cessna to capture the ethereal blues and mysterious greens of water at the moment in time when it first freezes and ice forms.
Emerging artist Tuck Fauntleroy grew up on the water in a small town in eastern Maryland, where the Chesapeake Bay is an omnipresent force in everyday life. He graduated with a B.A. from Bucknell University in 2000 and moved west, bringing with him a deeply felt connection to water and local waterways. Following his breakout solo exhibition, Waterline, at Tayloe Piggott Gallery in 2018, he was awarded an artist's residency at the Four Seasons in Teton Village, Wyoming in 2019. Waterline also traveled to nearby Gilman Contemporary in Sun Valley, Idaho. Combined with his personal photographic practice, Fauntleroy has developed a professional foundation as a photographer in the fields of architecture and interior design over the past 20 years. Published in recognized outlets such as The New York Times, The Washington Post, Dwell, Newsweek, Powder Magazine, Backcountry, Mountain Living, Range, and Town & Country, Fauntleroy's successful commercial and interior work is committed to utilizing the aesthetics of the natural world through a contemporary study of landscapes. Tuck Fauntleroy lives and works in Jackson Hole, Wyoming. tayloepiggottgallery.com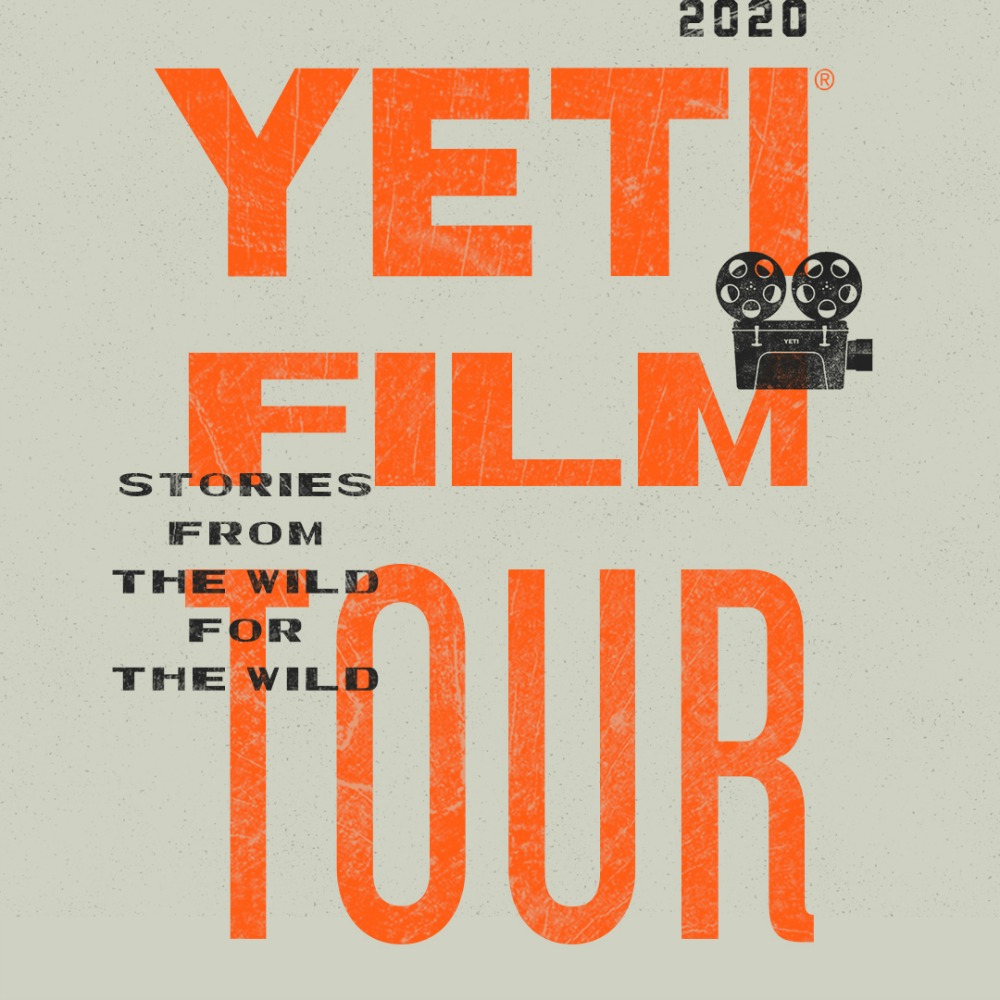 Various Locations – YETI 12-City International Film Tour to Preserve the Wild
January 29 Denver, CO @ Mission Ballroom
February 8 Orlando, FL @ Plaza Live
February 11 Charlotte, NC @ McGlohon Theater
February 21 Nashville, TN @ Marathon Music Works
February 26 Chicago, IL @ Thalia Hall
February 29 Jackson, WY @ Center for the Arts
March 7 Portland, OR @ Revolution Hall (GA tickets only)
March 10 Santa Barbara, CA @ Lobero Theatre
March 19 Toronto, ON @ The Cinesphere 
March 25 Somerville, MA @ Somerville Theatre (GA tickets only)
April 9 Austin, TX @ ACL Live
April 23 Melbourne, VIC @ The Astor Theatre
One of the leading worldwide outdoor brands, YETI Holdings, is currently travelling across North America and overseas for a 12-stop film tour. The tour will debut a collection of unreleased films from the wild that capture the unbreakable human spirit. All proceed from ticket sales will benefit various conservation groups including Outdoor Foundation, Trout Unlimited, Surfrider Foundation, Operation BBQ, and Rocky Mountain Elk Foundation. Additionally, all proceeds from the Melbourne stop will be donated to organizations delivering aid and support to communities affected by the Australian bushfires.
"Since releasing our first film in 2015, YETI has continued to produce what we hope are inspirational stories that highlight the triumphs, tragedies, and spirit of people who share our passion for adventure and the outdoors," said Matt Reintjes, YETI President and CEO. "We are excited to bring people together again to experience our newest films and to support organizations that value and support the outdoors."
General admission and VIP tickets are available for purchase from $20 to $40 at yeti.com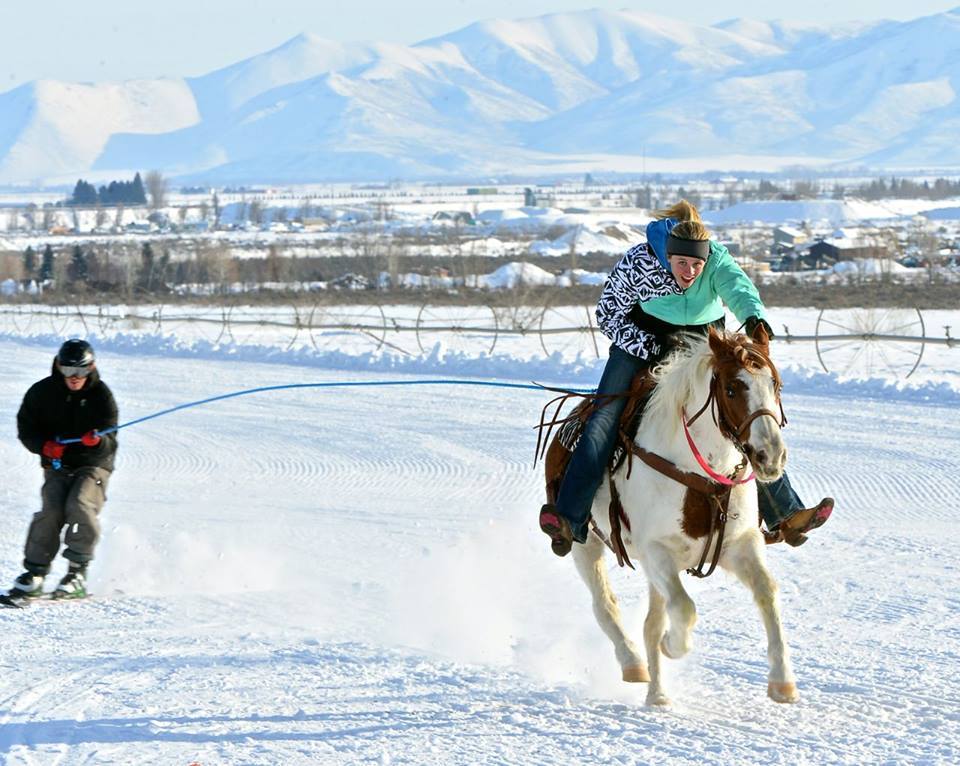 Bellevue, ID – Wood River Extreme Ski Joring Association Races
February 15-16
Produced by the Wood Extreme Ski Joring Association (WRESJA), this event features cowboys with their fast horses racing with brave skiers and snowboarders and promises a weekend of fast action fun that the whole family will enjoy. Ski Joring is a winter sport in which a person on skis is pulled by a horse, a dog or a motor vehicle. It is derived from the Norwegian word skikjøring, meaning "ski driving". In the Wood River Valley horses are used. A successful run of this race means crossing the finish line of the 600-900-foot course with the skier having executed one to three jumps ranging from three to six feet high and grabbing from three to nine rings. The rider must also grab a ring. Points are deducted for missed or dropped rings and missed jumps. Speed – which often reaches 40 miles per hour – is a factor. Winners are based on the combined overall score for both days. This year the WRESJA races will also feature a couple's division and stick horse races for 10 & under.
The WRESJA races will take place at 81 Browning Lane in Bellevue on Saturday, February 15 and Sunday, February 16, starting at noon each day. There is an admission fee of $5 per spectator, children 12 and under are free, and a portion of the fees with be donated to the Wood River High School Rodeo Team. Please bring your lawn chairs but no dogs. This family-friendly weekend event will also feature concessions by Smokey Bone BBQ at the races, a raffle to support a local area non-profit, and evening events that include a team auction on Saturday night, 6:30 p.m. at Mahoney's Bar & Grill in Bellevue and awards party on Sunday night, 5:30 p.m. at 7 Fuego restaurant in Bellevue.
For those interested in competing, sign-ups are Friday night, February 14th, at Mahoney's in Bellevue from 6:00 to 9:00 p.m. woodriversja.com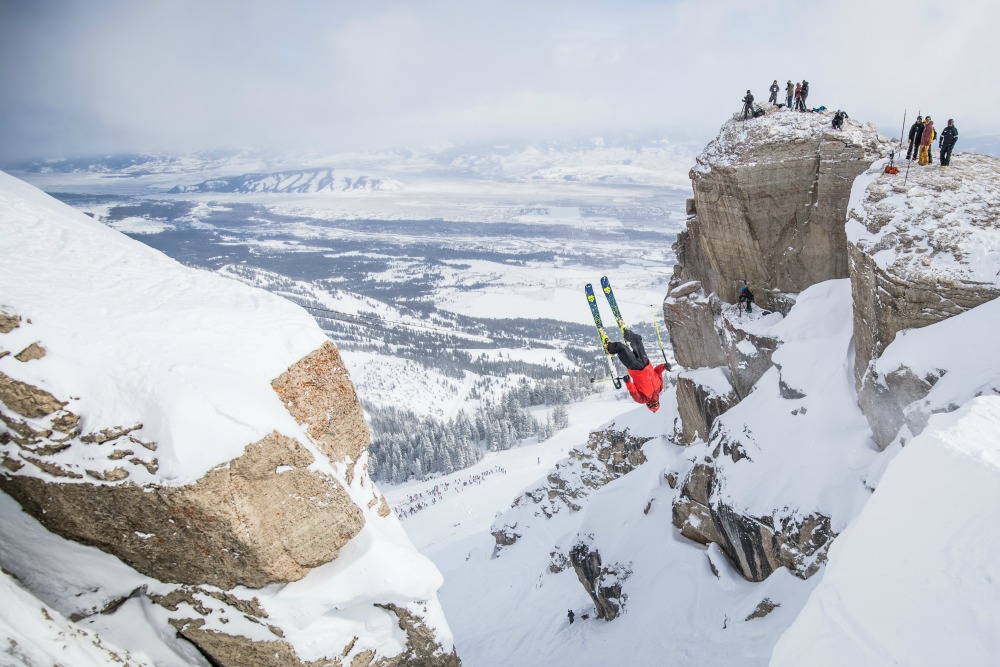 Jackson Hole, WY – Kings & Queens of Corbet's
February 10-15
The highly anticipated Kings & Queens of Corbet's has quickly grown, in its two-year history, to become an industry icon. This year's event is sure to electrify the skiing and snowboard community once again with an incredible line up of athletes. The invitational event has filled up with many of the world's top freeriders. "We're excited for Kings and Queens 2020 and the athlete line up this year is world class," stated JHMR Events and Partnership Manager, Jess McMillan. She went on to note, "We have competing two-time Olympian Jessika Jenson, X Games medalist Hana Beaman, and film stars Tim Durtschi, Karl Fostvedt and Sam Kuch to name a few along with an incredibly talented field from around the globe filling out the roster."
Held in a similar format to many surf competitions, Kings & Queens will be held within a weather window  where the contest day will be chosen when the conditions are optimal for the event and athletes. This year's competition will be February 10-15, 2020. JHMR will update the status of the event each afternoon during the competition window at https://www.jacksonhole.com/kings-queens-corbets.html and on JHMR's social channels the day prior to the event.  Viewing of the event will take place below Corbet's Couloir, in Tensleep Bowl, and the competition is expected to start at 10am. JHMR wants to remind spectators; there is no beginner or intermediate terrain from the spectator venue down to the bottom of the mountain. A livestream of the event will be available on jacksonhole.com and Red Bull TV.  
Kings and Queens of Corbet's is supported by GoPro, Smartwool, Gortex, Yeti, Sweet Protection and Red Bull, bringing together some of the world's best action sports networks, products and athletes to Jackson Hole Mountain Resort. Sweet Protection is hosting the official Kings and Queens after-party Saturday, February 15.
For more information on the event, athlete lineup and Sweet Protection awards party, click here.