Just when you thought you didn't need another pair of leggings…
Australian-founded, fashion-focused activewear brand, Vie Active, has made a new home for itself in the small town of Sun Valley, Idaho. They are setting their roots in the epitome of a recreational community and building products that reflect their intimate connection with physical activity and the fit and adventurous life that so many of us mountain-town dwellers live to the fullest.
And… they don't just make leggings.
Vie Active's product lineup also includes sports bras, shirts, tanks, outerwear, and swimwear that are built to withstand the demands of the toughest workouts and the rigors of everyday life without sacrificing style or function.
It is worth mentioning though – they make great leggings. As a yoga teacher and studio owner, I practically live in leggings/yoga pants/workout tights. I am extremely picky about how they fit and I have been known to return more pairs than I keep. If they slip down, ride up, don't stretch quite right at the knee, don't fit just right in the inseam, aren't long enough (or short enough), get sticky when sweaty, or are just a generally weird color they don't make my cut. So it goes without saying that when I tried out my first pair of Vie leggings – the Rockell 7/8 Legging – wore them to teach, then kept them on for the rest of the day because they were just that good, Vie leggings got a seal of approval in my book. They had just the right amount of hug around the thighs, glutes, and hips to offer that feeling of support without the sense of complete suffocation. The fabric stayed dry to the touch throughout class and didn't leave me feeling like I needed to change clothes before heading out for errands and dinner after class. The big win for me was when the winter wind picked up as I walked outside after class and the leggings did their damnedest at repelling the wind and keeping the chill off my skin.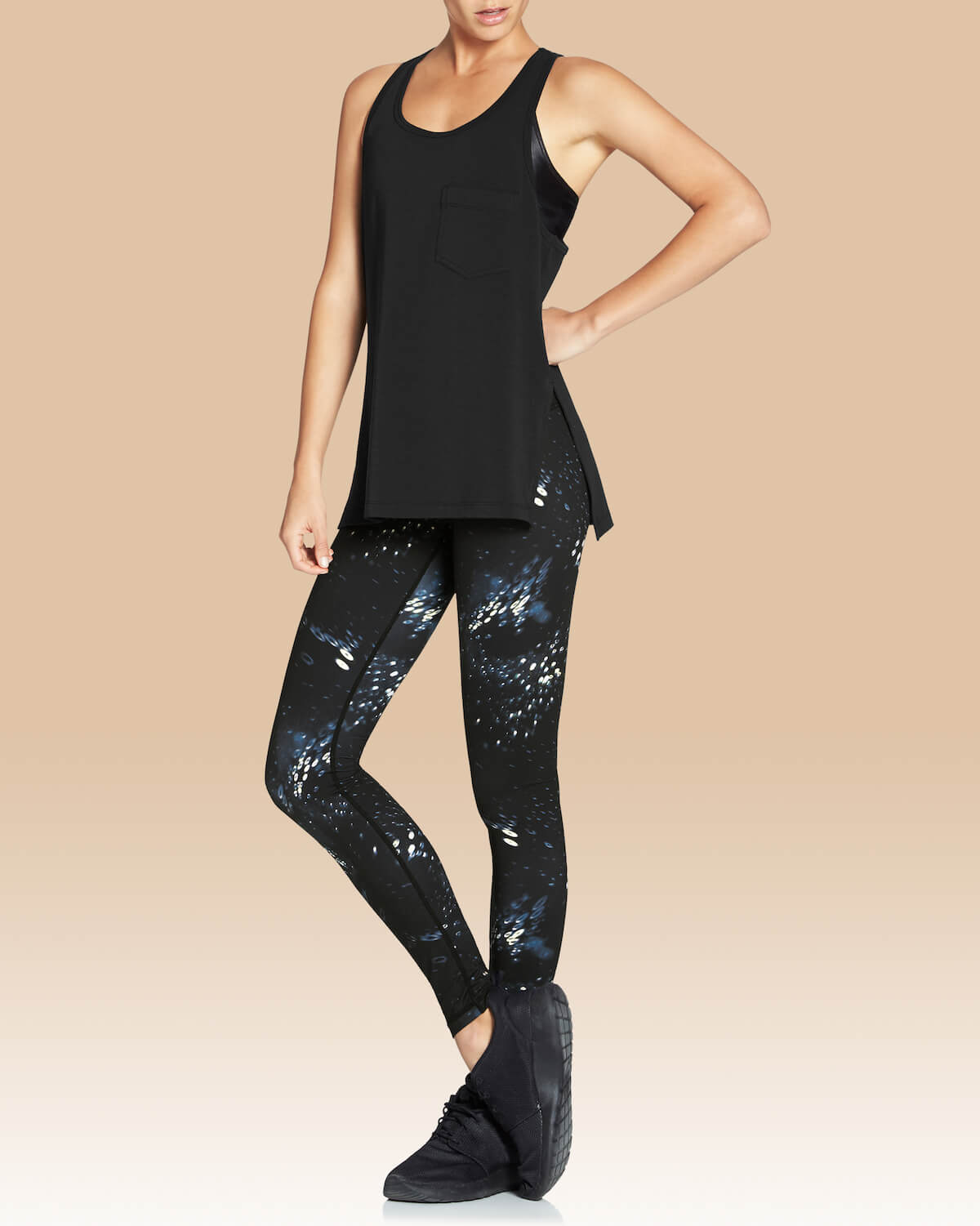 In addition to moving the Vie Active headquarters to Sun Valley, the Vie team is opening doors to a new pop-up-shop and studio, dubbed House of Vie, located on Sun Valley Road. Open now through midwinter, House of Vie will feature a retail store offering the new Holiday Collection as well as a workout studio to host visiting and local instructors teaching drop-in classes to the public.
House of Vie officially opened doors to the public on Thursday, December 15th, just in time for some last minute holiday shopping.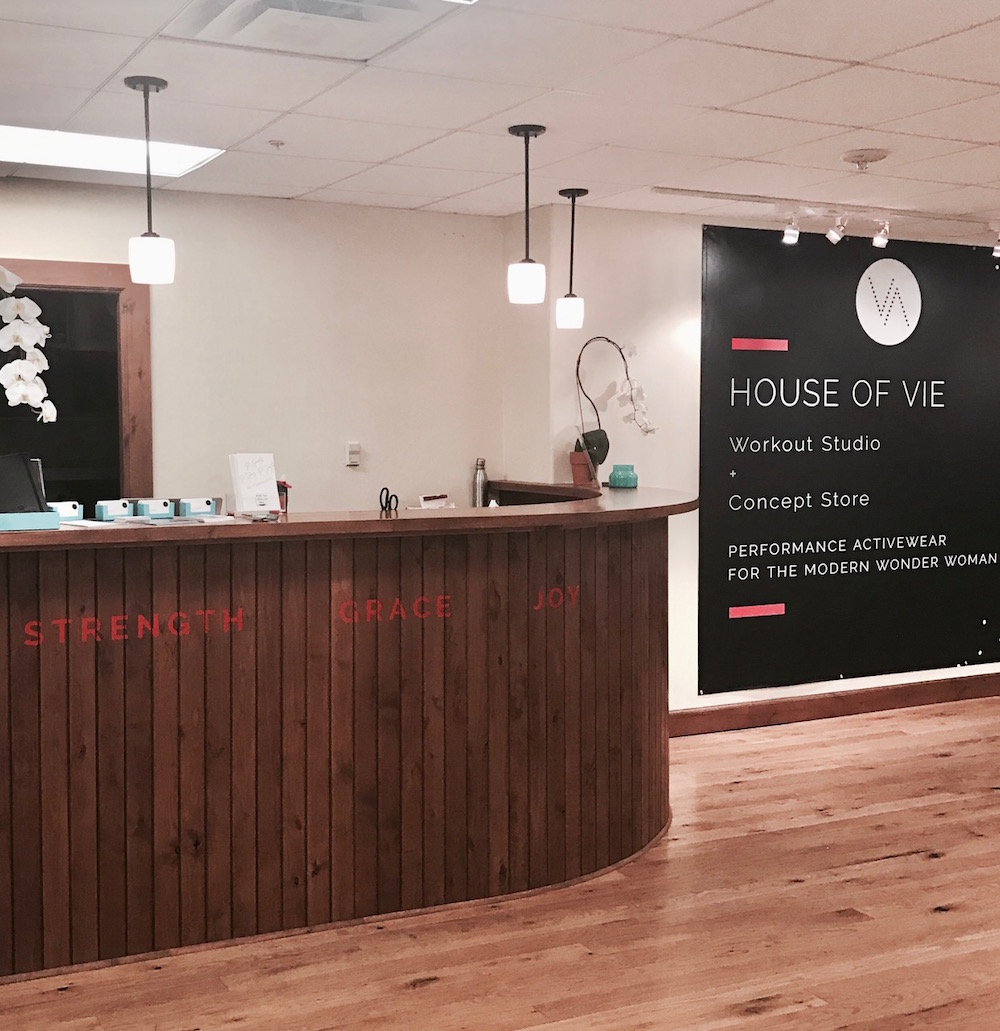 I sat down with Vie co-founder, Noa Ries, to get the inside scoop on Vie's apparel, the move to Sun Valley, the new pop-up shop and more. Here's what Ries had to say.
Sara Betts: What defines/distinguishes Vie from the many other activewear companies in the market today – both brand and product wise?
Noa Ries: Vie Active is a brand created by women for women. We create performance driven and fashion forward activewear. Everyone in our business passionately lives and breathes an active life and so we are our own litmus test. First and foremost we OBSESS about the way a product functions for a workout. Then, since we are very likely running from workout on with the rest of our day, we passionately ruminate on the way the fabric feels. You have to feel comfortable wearing it all day long. It's not only quick drying and moisture wicking, but also soft and silky and disguises all your imperfections. Lastly, we ensure that it makes you look as good as you feel.
SB: What inspired you to start Vie and what was it like getting Vie off the ground amidst a highly competitive fitness and activewear industry?
NR: The brand was created for today's modern wonder woman. A woman who like me, is trying (and often times struggling) to do it all and be it all. She's a mother, a wife, a sister, a friend, an entrepreneur, an executive and she knows that the only reason she can do it all and be it all and give it all (with a smile on her face and a little grace in her step) is by investing in her own health and wellbeing as a non-negotiable. When my father died tragically and suddenly nine and a half years ago my whole world was rocked. Exercise became therapy for me and at that point I realized the unbelievable positive impact on your mental wellbeing that being fit and healthy has. I wanted to create a brand that inspired and empowered women to live an active life.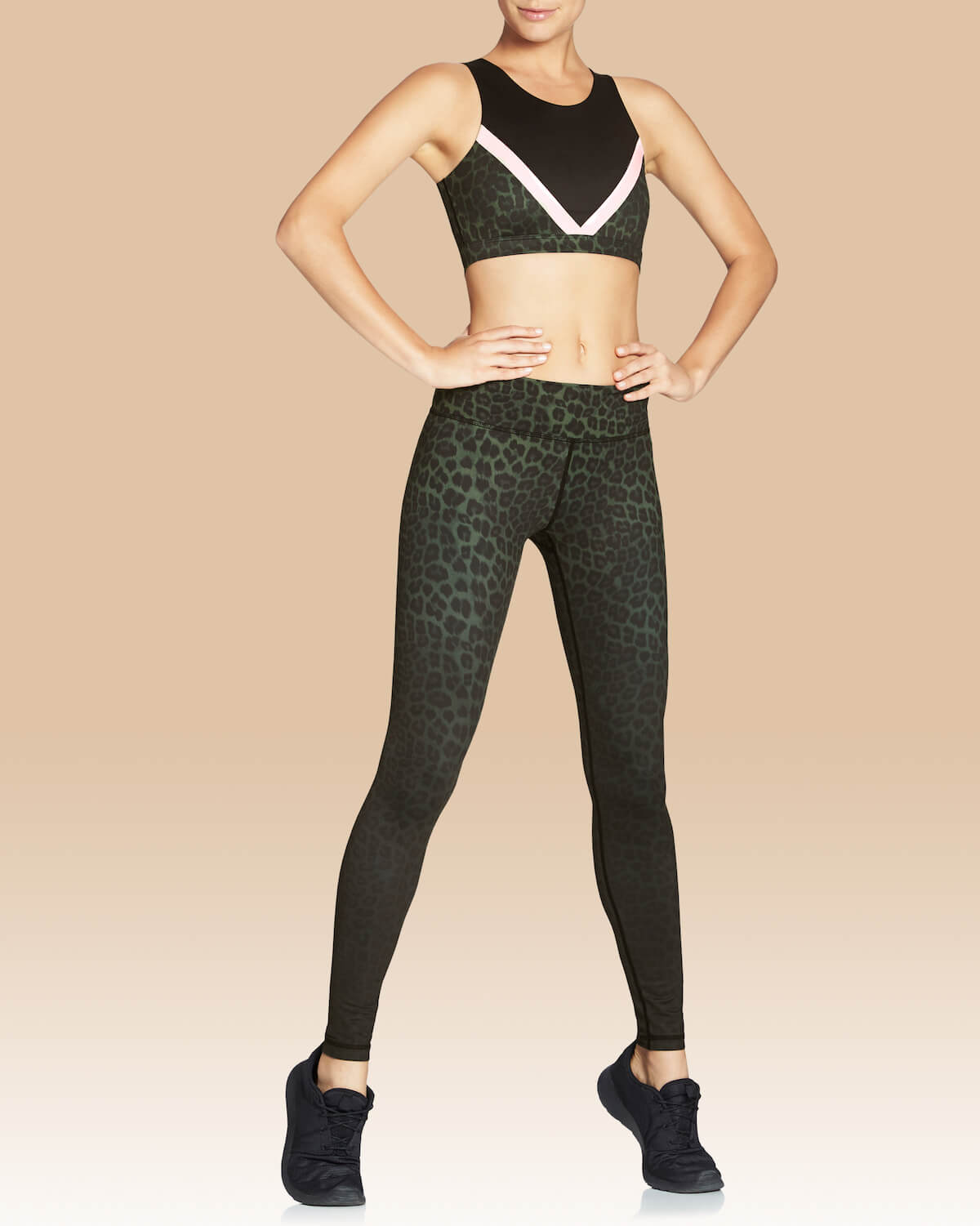 SB: Vie is now headquartered in Sun Valley, ID. What brought you from your hometown of Bondi Australia to Sun Valley, and why did you chose to base Vie in this little mountain town?
NR:Funnily enough I have dreamed of living in Sun Valley ID for more than 10 years. My husband and I wrote down our 10 year plan and it included owning our own business, having two kids and living in Sun Valley. We are, amazingly, a couple years ahead of schedule!
I grew up in Bondi Beach. A small beach community of incredibly intelligent, driven people for whom living an active life is a way of life. I started Vie Active because I wanted an activewear brand that really inspired and empowered a joyful approach to activity. Sun Valley, Idaho is the epitome of that. Recreational activity is an integral part of everyday life—walking, running, hiking, biking, skiing—and activity is not necessarily measured by performance, it's social and fun.
SB: What have been the highest highs and the lowest lows of running a business in a small mountain town?
NR:When you run your own business, everything is personal. The highs are absolutely exhilarating but equally, the lows are emotionally excruciating. I feel so lucky every day to be able to run my dream business from my dream home town. I get my best ideas and fresh senses of perspective  by being outside and so I love being able to hop out for a run, bike, hike etc at lunch time to gather my thoughts on how to problem solve a new challenge or crush a new goal.
SB: How do you go from an idea to a piece of clothing?
NR: I am constantly coming up with new ideas. Sometimes I get ideas for print or color by looking at high fashion and what is happening on the runways, or street style images. Other times I will be doing a workout and realise something is lacking in my own wardrobe. I also take in a lot of inspiration from the people and places around me. Taking a product from idea to clothing is an exhilarating and often non-linear journey.
SB: Do you have an all-time favorite piece of Vie activewear? If so, what and why?
NR: My Rockell leopard tights. I feel so stealth and chic in this and I can gracefully wear these from barre to boardroom. The fact that they also pull everything in and lift everything up is definitely a plus too!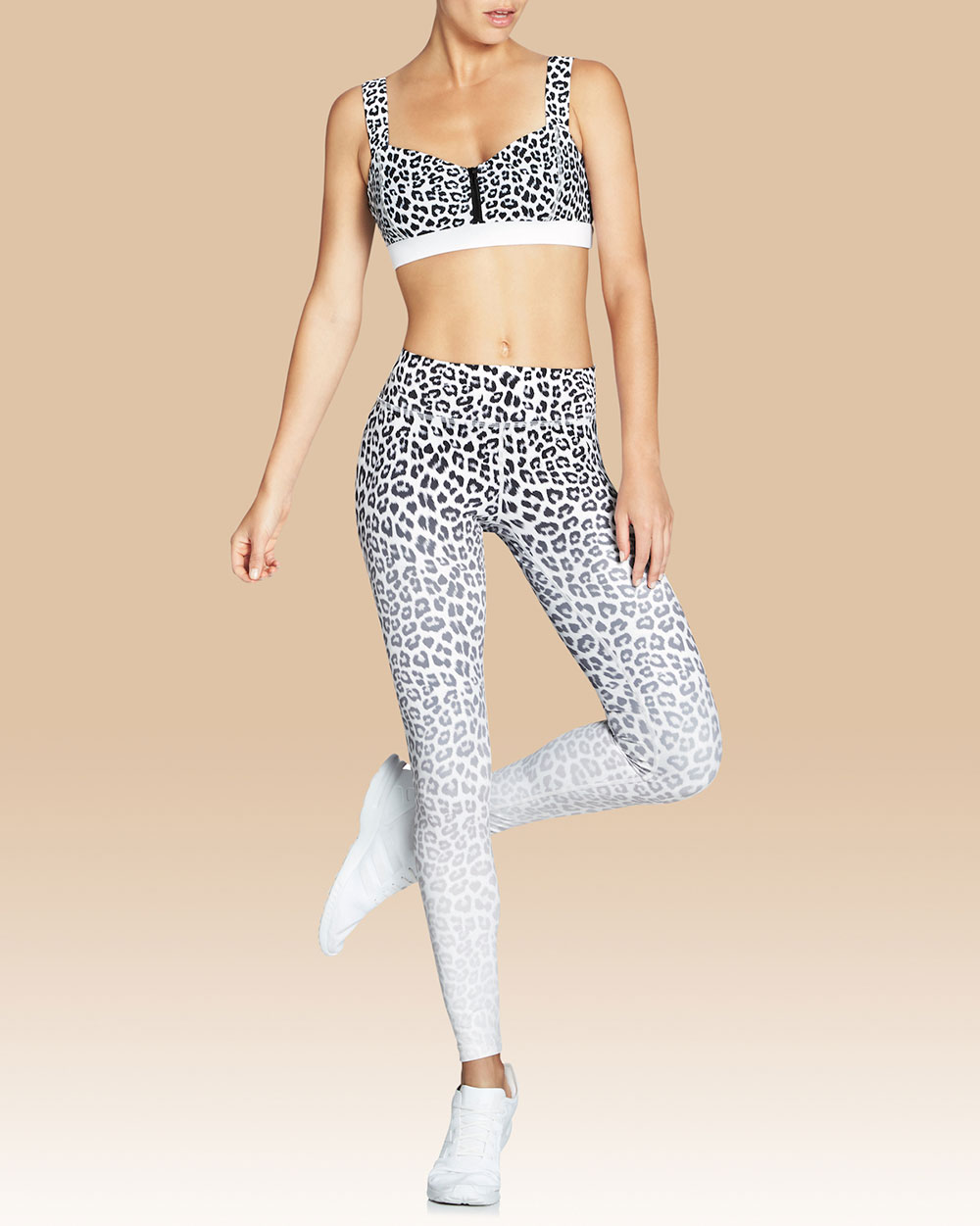 SB: Biggest product failure – what did you try that just didn't work?
NR: When we first launched our zippered sports bra, I was the product model. I neglected to realise that while I am definitely not well endowed, many of our customers are. One of our ambassadors was filming a workout video and her bra popped open while skipping! We recalled all of those bras and added a zipper fastener!
SB: You're opening a Popup shop this week! Tell us about this aspect of the business. Why a popup shop? What's is your goal in creating this space?
NR: Yes! I am so excited. It's a stunning 2,400 sq ft space, which will be half workout studio and half retail store. This is an opportunity for us to connect in person with this awesome community and for people to have a tactile experience of our brand. It's also an opportunity for people to connect and build relationships with other active life-loving wonder women as we are hosting workout classes in the space.
Learn more about Vie Active and shop for Noa's seasonal favorites online, or pop into House of Vie to shop in person or take a class.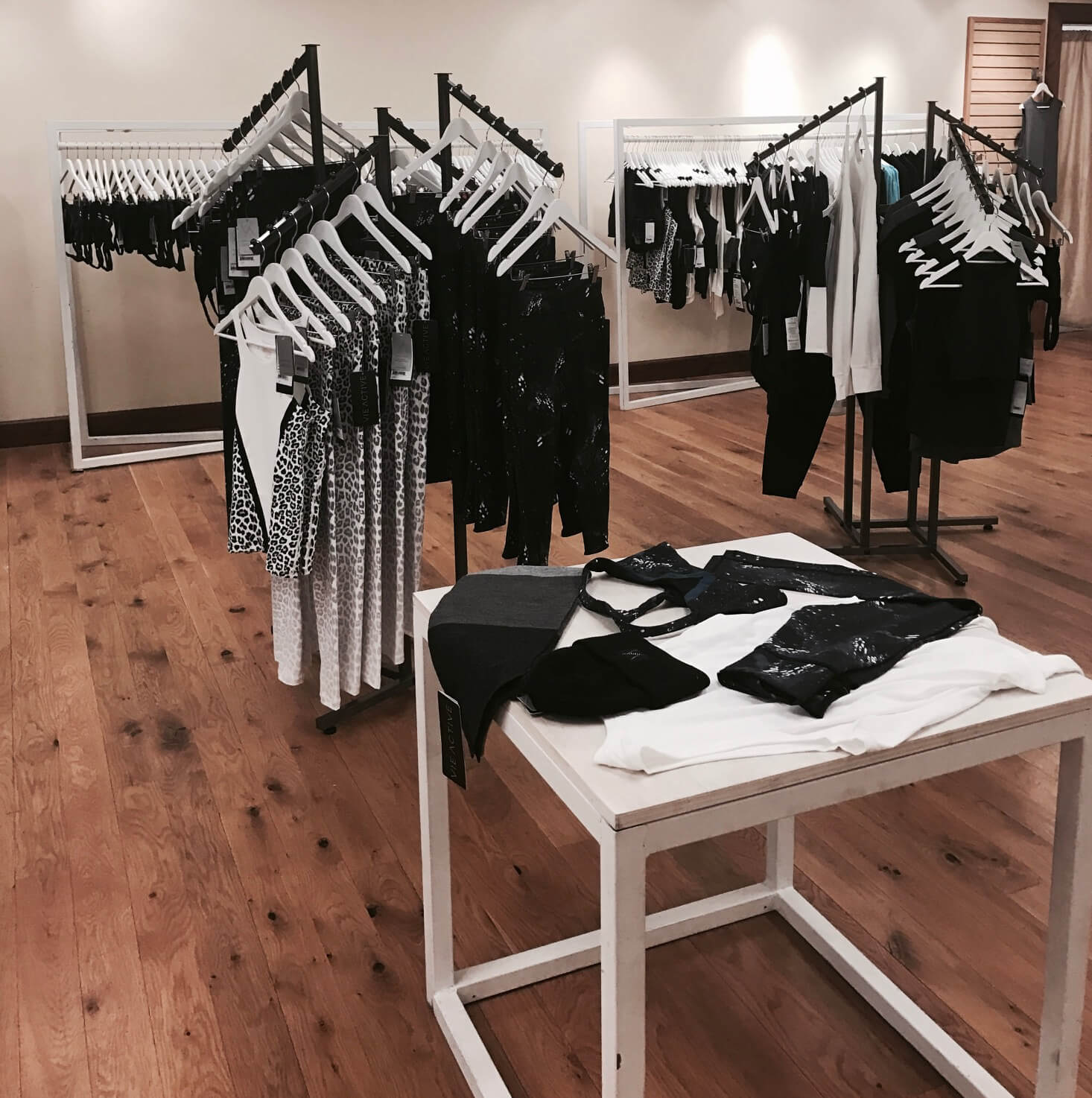 House of Vie will be open from 10AM-6PM Monday through Saturday and 12PM-5PM on Sundays. Vie's new Holiday Collection features tights, tops and swimwear in compression and merino fabrics with bold prints such as the new Serengeti Nights and Olive Leopard. These will be available to purchase alongside smaller gift items such as beanies and water bottles.
House of Vie's workout space welcomes visiting and local fitness instructors to teach classes such as HIIT workouts, pilates, yoga and bootcamp classes. Classes will cost $10 to attend. Vie will host the evolving schedule and sign up on their website and Facebook page.