Green peppercorns are the same fruit as black peppercorns, they have just not gone through the same drying process as the common black peppercorn. They are the unripe fruit of the pepper plant and not nearly as strong in flavor. Commonly used in Thai curries for the fresh, complex flavor and subtle heat, the green peppercorn is also commonly used in sauces for steak. Green peppercorns are thought to help improve digestion.
Green Peppercorn Vinaigrette
Joe McGarry, Executive Chef at Teton Pines 
Country Club, Wilson, Wyoming
Originally from Youngstown, Ohio, Joe moved to Jackson, Wyoming, in 1995. He has been a member of the culinary staff at Teton Pines since 1998 and specializes in progressive American cuisine. This recipe highlights the mix of sweet and heat from the organic honey and the green peppercorns. If you are using dried peppercorns be sure to add a teaspoon of salt in place of the brine. This dressing is great with tomatoes freshly picked from the garden or sun-dried tomatoes with spinach and a salty white cheese such as feta. It also works nicely on halibut with tomatoes and fresh tarragon.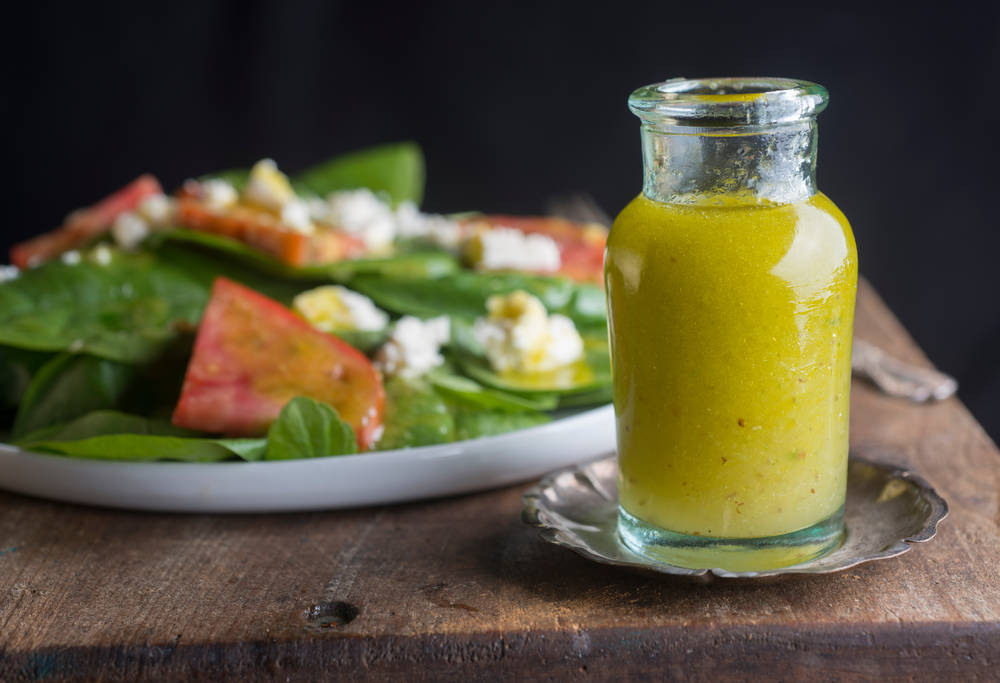 Makes enough for 6-8 salads or one LARGE family-style salad
¾  c apple cider vinegar
3  tbsp honey (organic if possible)
1  tsp dijon-style mustard
2  tsp green peppercorn brine (for salt content)
6-8  green peppercorns
1  clove garlic
½  shallot
1½  c olive oil
2  tsp fresh tarragon, chopped
In a blender add vinegar, honey, dijon, brine, peppercorns, garlic, and shallot. Once blended, emulsify the vinaigrette by slowly adding the olive oil with blender on medium speed. Stir in fresh tarragon.
---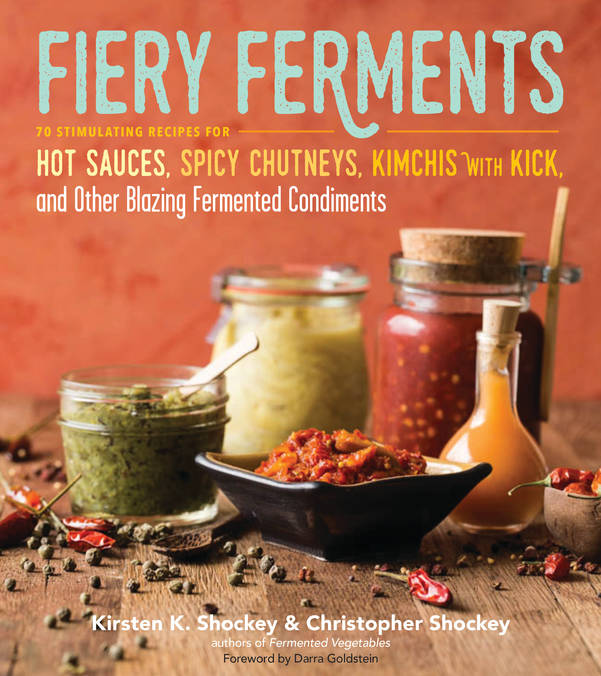 Green Peppercorn Mustard
Who doesn't love a good condiment—especially one that is going to add the healthful benefits of fermentation to your dinner plate? If you have not already jumped into fermenting then let this book guide your way it has several chapters dedicated to getting started including helpful information on tools, techniques, and ingredients. With recipes like Fermented Jalapeño Poppers, Vanilla Habanero Mash, Turmeric Golden Beet Salad & Chocolate-Cranberry Mole Ice Cream, this book elevates your home cooking experience.
Yield: About ½ pint
This mustard has a wonderful kick; it is spicy, but in a very different way from the heat of chile or the sinus-invigorating horseradish. The ground green peppercorns give it a fun, flecked appearance.
2 tbsp green peppercorns
¼ c brown mustard seeds
¼ c white mustard seeds
1 tsp grated fresh turmeric root
2 tsp salt
1 c unchlorinated water
To add after fermentation:
2 tbsp white wine vinegar
1 tsp brown sugar or honey (optional)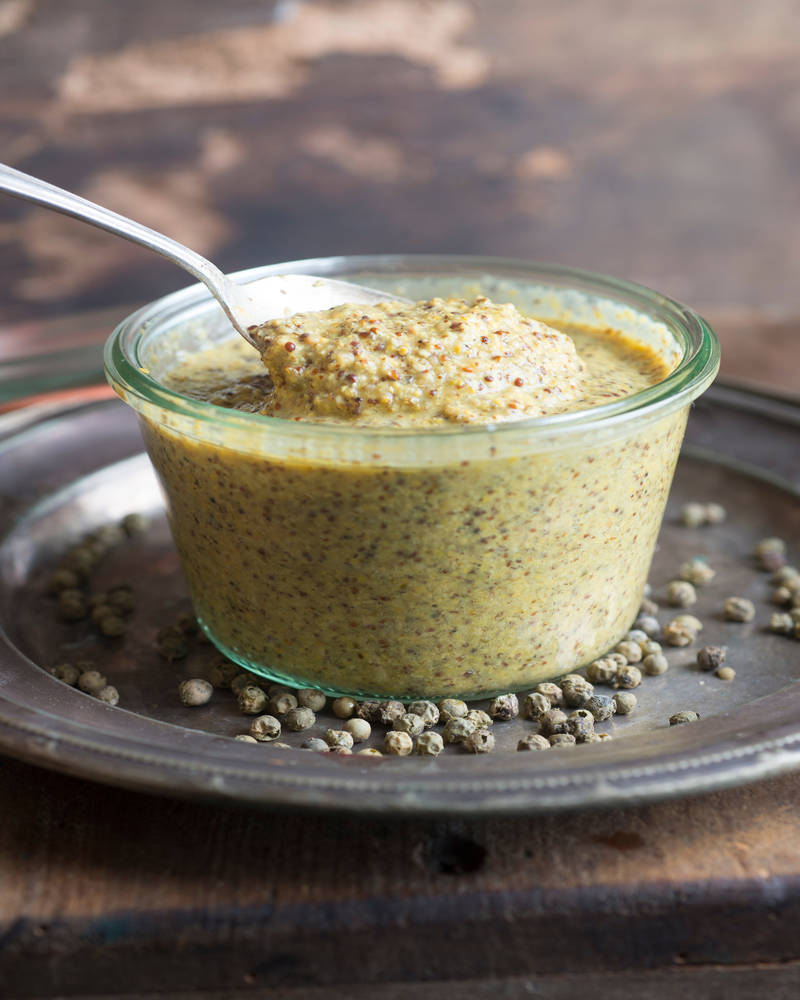 Combine the peppercorns, mustard seeds, turmeric, salt, and water in a blender. Blend until smooth. As the mustard seeds break down, they act as a thickening agent, and the mixture will become creamy. Keep blending until it reaches a paste consistency.
Spoon your mustard into a pint jar, pressing out any air pockets as you go. When it is all in the jar, you may need to use a butter knife to work out any remaining pockets. Then screw the lid down tightly.
Set the jar in a corner of the kitchen to ferment. Watch for air pockets forming in the mustard. If you see any, open the lid and press the mustard back down. If the lid starts to bulge, simply open it for a moment to burp the ferment.
Allow the mixture to ferment for about seven days. Mustards are ready to eat immediately, but the fermentation time gives them a smooth acidity and brings them to a lower pH, which improves preservation.
Following fermentation, open the lid (it may pop slightly as carbon dioxide is released) and stir in the vinegar and the sugar, if using. If you're using sugar, it will take a little while for the sugar crystals to melt into the mustard. Let sit for about 10 minutes, stir again, and your mustard is ready to serve.
Store the mustard in the refrigerator, where it will keep for up to 12 months.
*Excerpted from Fiery Ferments, © by Kirsten Shockey and Christopher Shockey, cover photograph by © Lara Ferroni, used with permission from Storey Publishing.