RMU outdoors (RMU), the company known for its core approach to skis, gear innovation, design, and manufacturing, is launching an Indiegogo for their new MTB cargo collection. The cargo collection is for mountain biking and the lifestyle that goes with it. Using the same fabrics and engineering from RMU's technical equipment, the collection includes the Tailgate Locker 2.0, the Enduro Fanny 5L, and the MTB Utility Belt. Everything is built for the journey, with a focus on durability and adaptable storage solutions. And wouldn't you know? They all hold beers!
RMU started in a garage in 2008, by pressing skis by hand in exchange for beer. It was a bunch of friends skiing, designing, and refining Prototypes of skis until they had something they were proud of. Today, RMU manufactures skis and equipment in some of the best factories in the world and is proud to be producing skis with only renewable energy in their Swedish factory. Located in Breckenridge and Whistler, RMU centers their company standards on culture, non-profit work, and funding, and most importantly community. RMU is an employee-owned business that values sustainable innovation and maximizing opportunities for outdoor endeavors through creation of thoughtful and authentic adventure products.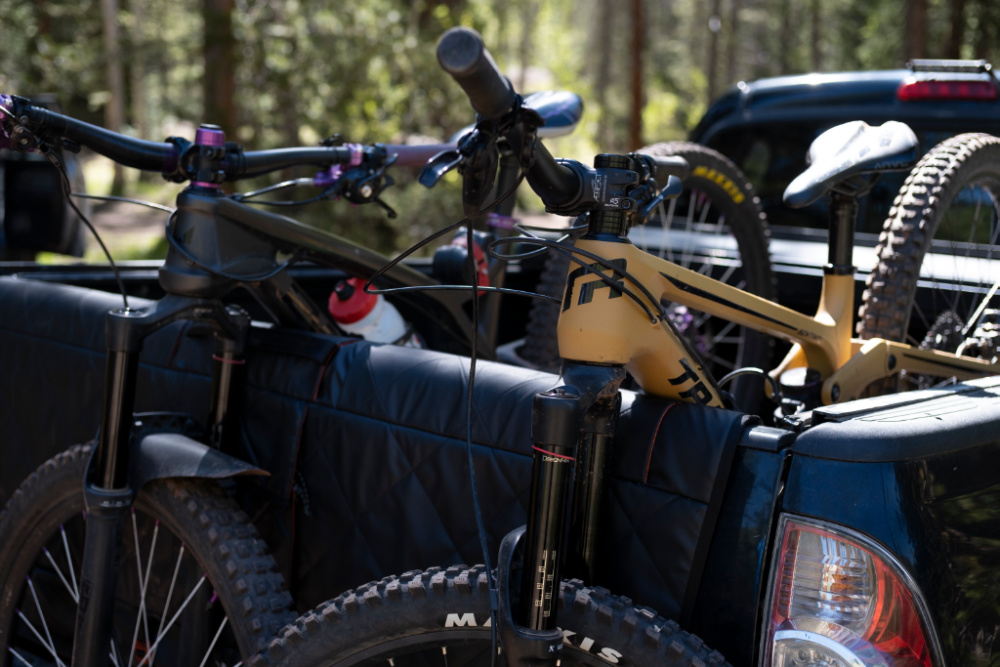 Tailgate Locker 2.0
The Tailgate Locker has weatherproof 840D Nylon with Carbonate + PU coating to hold up to the elements and four aluminum buckles to keep things secure. It's insulated beer pocket has a food-grade liner to keep the funk out and locking zippers to keep your precious cargo safe. Available in Standard (54" x 18") to fit small and mid-sized pickups (i.e. Tacoma, Frontier) and XL (61" x 20") for full coverage on the biggest trucks (i.e. Tundra, F250).
$249 MSRP / $199 Indiegogo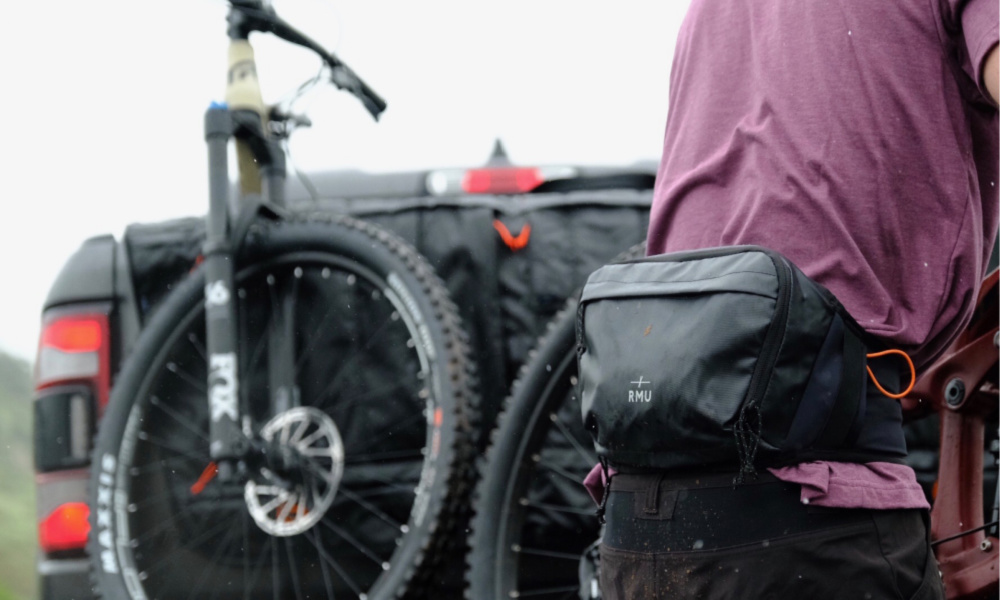 Enduro Fanny 5L
RMU made the Enduro Fanny because they wanted to get the pack off their backs for those hotter days, without giving up any of the functionality. The Enduro Fanny has enough space for the essentials: tools, a reservoir or bottle, snacks, a spare jacket, etc. It uses the same waterproof fabric as all RMU packs, has thoughtful organization for tools and it even fits a helmet for when hiking is the only way up. Aluminum hardware, a bright interior and a stowable bottle pocket round out a bag that punches above its volume.
$79 MSRP / $59 Indiegogo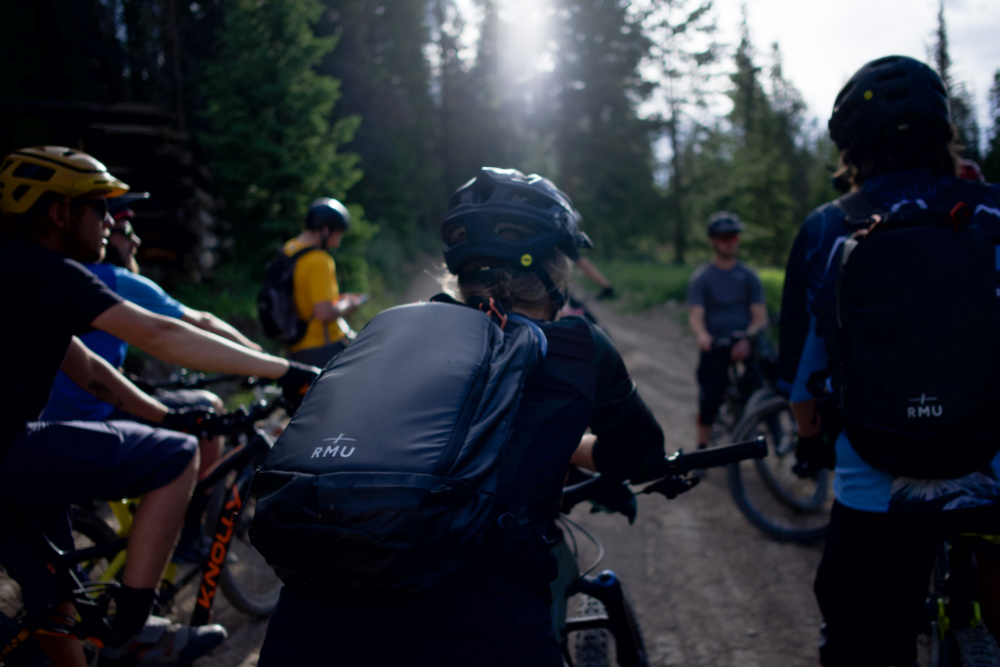 MTB Utility Belt
The Utility Belt is the sleekest way to carry your tools under your jersey. Stretch pockets keep everything you need handy and a stowable bottle pocket lets you bring extra fluids. With enough space for basic tools, your phone, wallet, and keys, it's the go-to solution for every ride.
$39 MSRP / $25 Indiegogo