Just at the base of Bridger Bowl, Courtney is carefully re-introducing Montana's heritage with her own hands. Courtney, the maker behind Montana Territory Hat Co., is using her creative skill to bring back the nostalgic roots of Montana's Western heritage. These customized hats tell a story. These custom-made cowboy hats invite travelers and tourists to experience and remember Montana's big skies and the time spent in the western land. The hats also tell the story about generations and generations of western families that have owned land and have developed a sense of belonging and called Montana's mountain ranges and plains home for the past 100 years.
Montana Roots
Courtney started her Montana Hat Company in the Fall of 2019. After eleven years in the fast fashion industry, she wanted to make something that was authentic and had the ambition to build a design process that was based on iconic products that were rooted in real heritage. The idea of curating a piece of a place is very personal to Courtney. She adds, "The finished product is very authentic to me and my background and to the American cowboy culture and ethos. These hats have a clear purpose and they're rooted in a history of an item that was actually needed, and that's how I curate mine."
Courtney not only makes the hats from hand using beaver pelts, but she also puts customized designs on them. The hats are like a piece of art. Customers get to experience wearing a story rooted in Montana's history. Some of her hats have the silhouette of the Bridger Mountain Range and many people request mountain range designs that add a very personal touch to each hat.
"They put on the hat and it's like a part of them, and there's a whole other story behind it which is my goal for any product. From when they take the hat home, the hats evolve into their own stories. You give it your own story. They are rooted in a real authentic heritage that could be a piece of a place. I carefully craft and develop a product that could last forever."
Her process is 100% made from hand. She carefully crafts them the same way they were first made in the 19th Century. The curation of the hats is a slow and delicate process. Courtney's intention with the custom hats include the symbolization of Montana as a state of freedom, hope, resilience, and work ethic. Montana is "wild, rugged, and raw, but it's also completely peaceful and rich in its history, art, and culture." She wants to emulate the power of working with your hands and relates that technique to the history of ranchers in Montana.
Quality Construction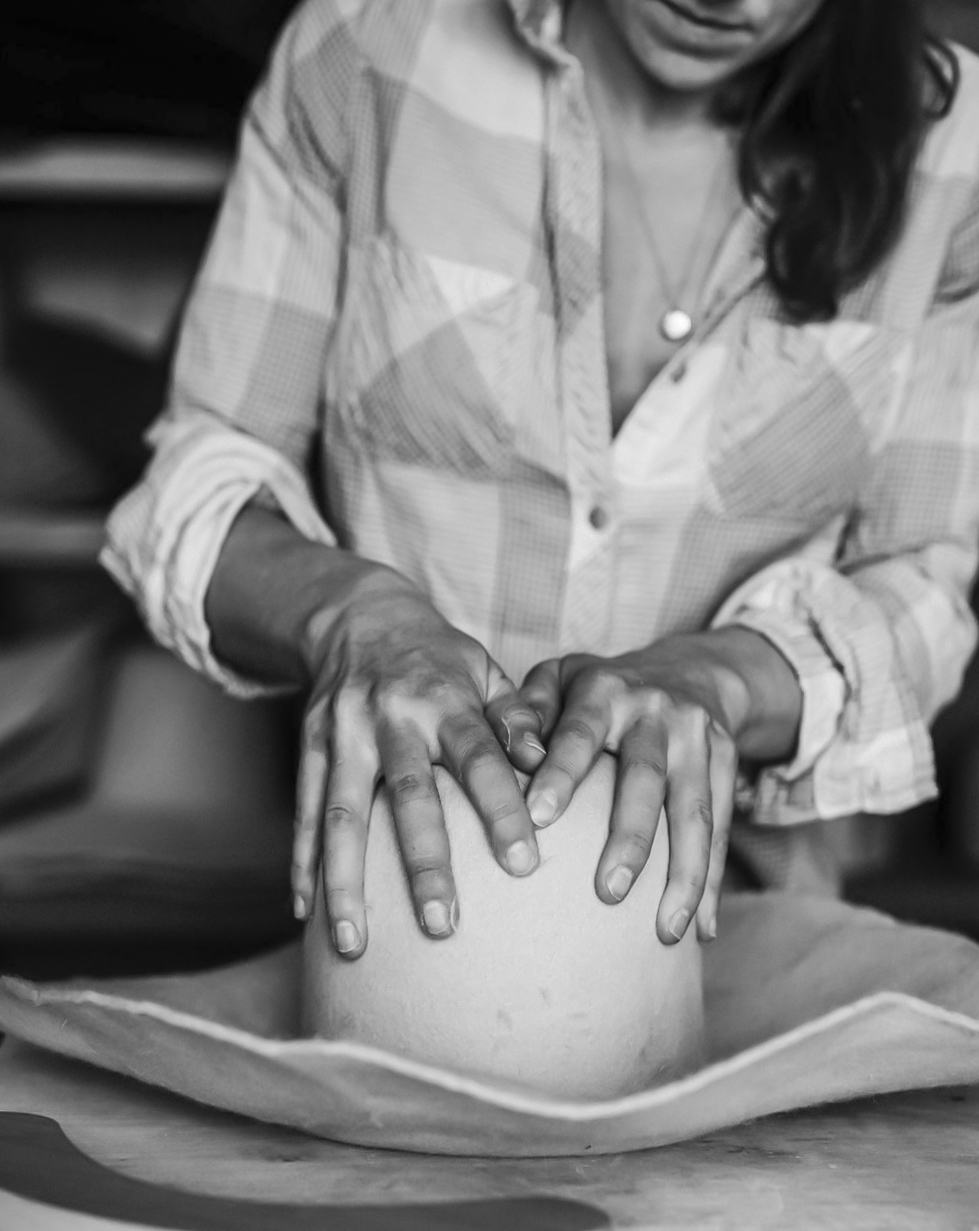 "I think back to the ranchers and to the people that made Montana what it is today. There's a lot of working with your hands and humility through hard work and resilience, but you do it because you love the land and respect the work you do. The people live here because they love Montana, they care about the land and they want to work hard to protect this place to keep it how it is. That's why I build with my hands, to remember this place and its history and the people who made it what it is today."
Courtney's customers are from all over the country. She receives requests for hats through her website and they range from cowboys to cowgirls, to tourists visiting Montana for the first time. She wants tourists to leave Montana and remember the big skies and open roads, so they can create their own story with their authentic hats. She wants to preserve Montana's ranching culture and continue to tell these stories of heritage and history of Montana's people and places.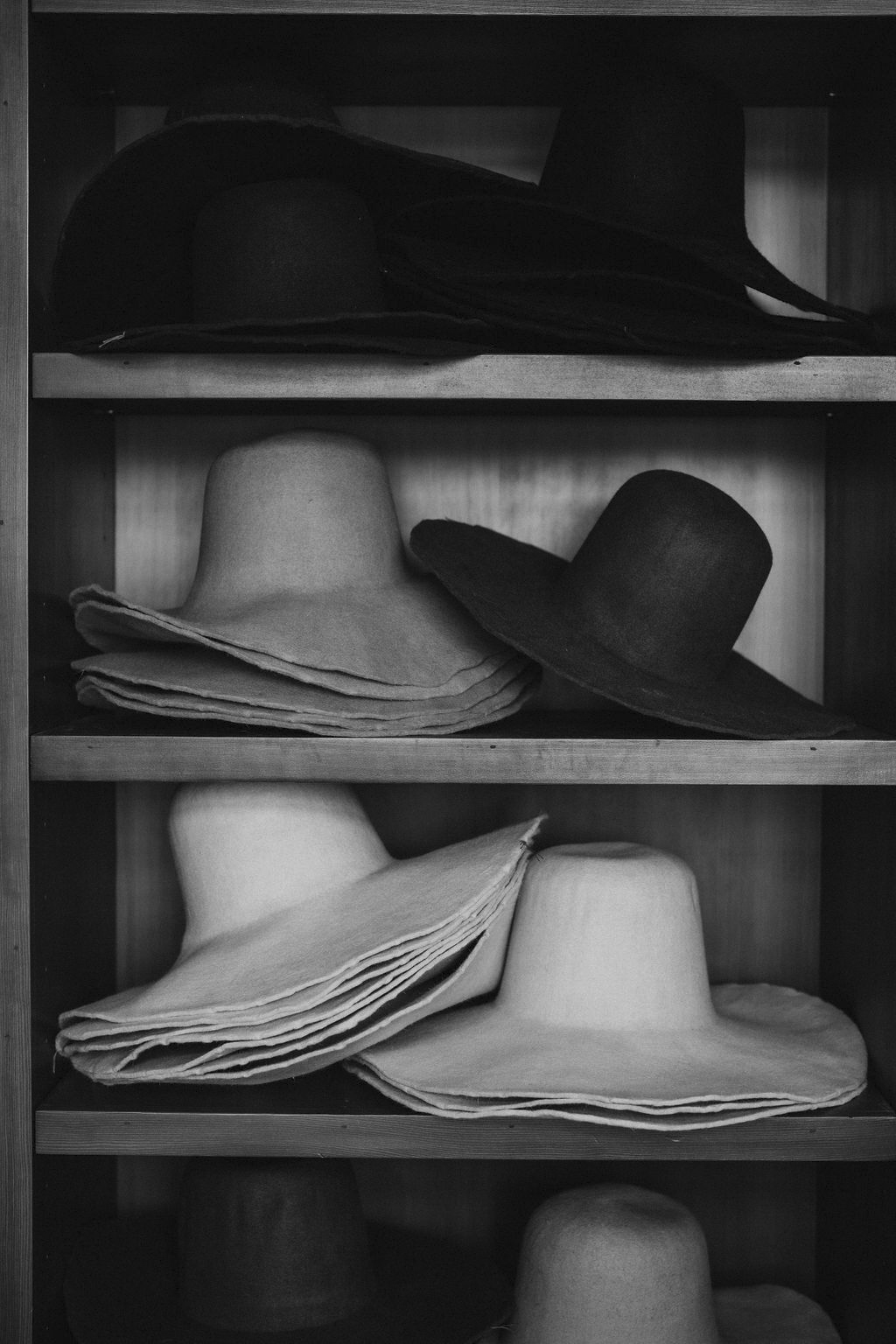 In the future, she would love to share her process with her guests so they can take a peek into the creative making of the hats. Her main focus for the future of Montana Territory Hat Co. is that the business stays authentic, small, and the vision stays clear that guests are buying a piece of a place that tells a story of Montana's past, present, and future. These hats serve a purpose to preserving and protecting the people of a place. Montana Territory Hat Co. invites everyone to become a part of the process. A process that is carefully crafted by hand and heritage inspired.