Have you been procrastinating? If you need some holiday inspiration, we've got you covered. Here are some great gift ideas at a variety of price points:
Below $100
Below $200
GO BIG!
FOR HER
Under $100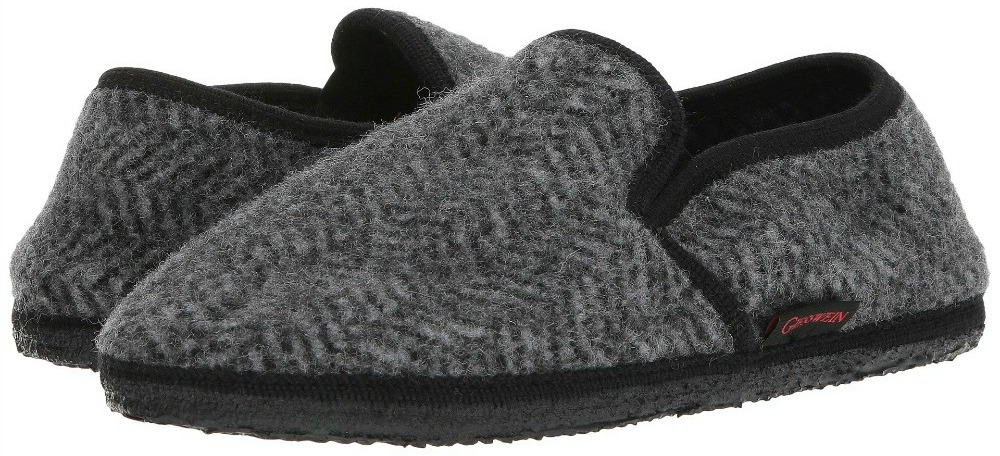 Giesswein Slippers, $94 to $98
Made in Austria since 1954, Giesswein (pronounced Geese-Vine) makes the most comfortable house shoes and her (or your) feet will thank us. Because of Giesswein's unmatched arch support and natural wool fabrics, she'll be making up excuses to stay home in her slippers. With a closed heel and classic herringbone pattern, the Harris Slippers are perfect for downtime, while the Yukon will leave no room for complaints on chilly toes. These things are also machine washable and highly breathable. No more smelly slippers.
Under $200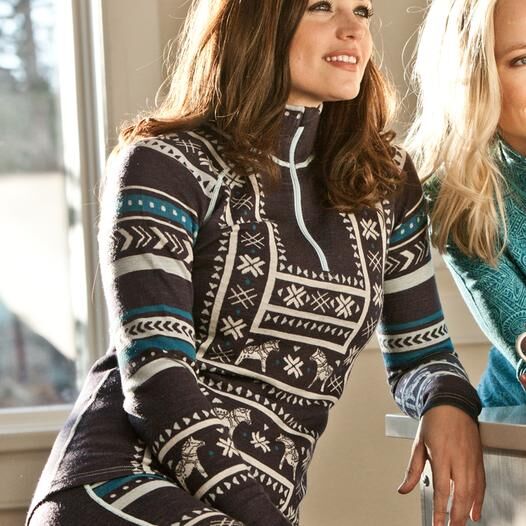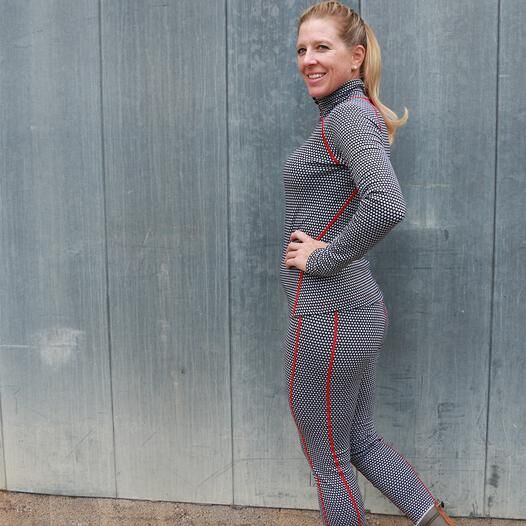 Krimson Klover Base Layers, Prices Vary
We want to get into merino with Krimson's playful, layering prints. These base layers are perfect for a powder day, or sipping something warm by the fire. We love the Mikaela and Viktoria prints, as well as Minnie and Nadia. Founded by a go-getter, strong woman who has the ambitious goal to be skiing until she's 90, Krimson makes fashionable, durable layers that will last your special someone winter after winter.
GO BIG!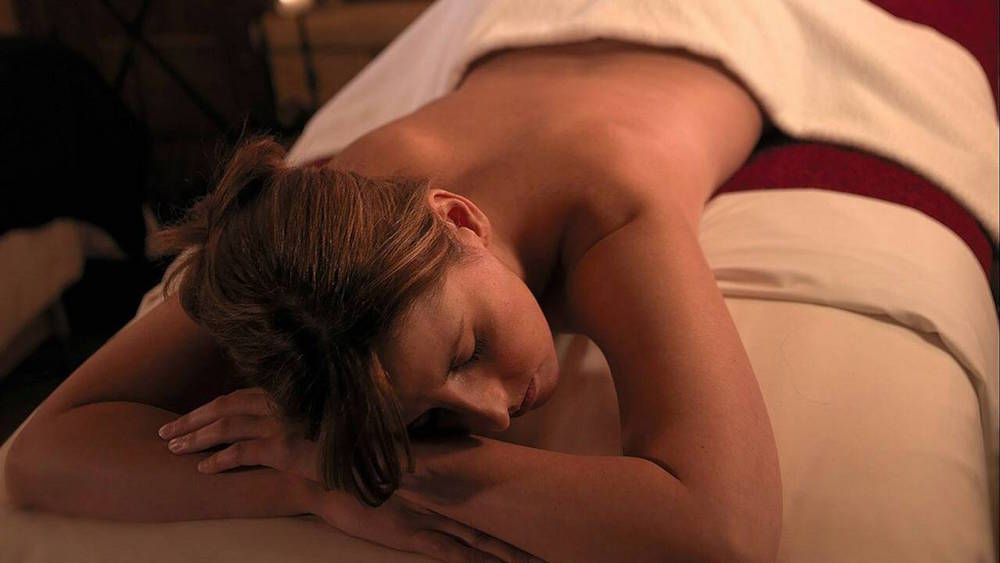 Spa package from Four Seasons JH, Prices Vary
Need to detox after the holidays? Two words: Awaken Ritual. Jackson Hole's Four Season's spa has a full-body treatment that includes a coffee wrap, a sugar scrub skin treatment, and a massage. That's three detoxifying and energizing massages in ONE ritual. There are six total rituals and she'll love them all. After long days on the hill, in the backcountry, or on the road, she deserves to be spoiled.
FOR HIM
Under $100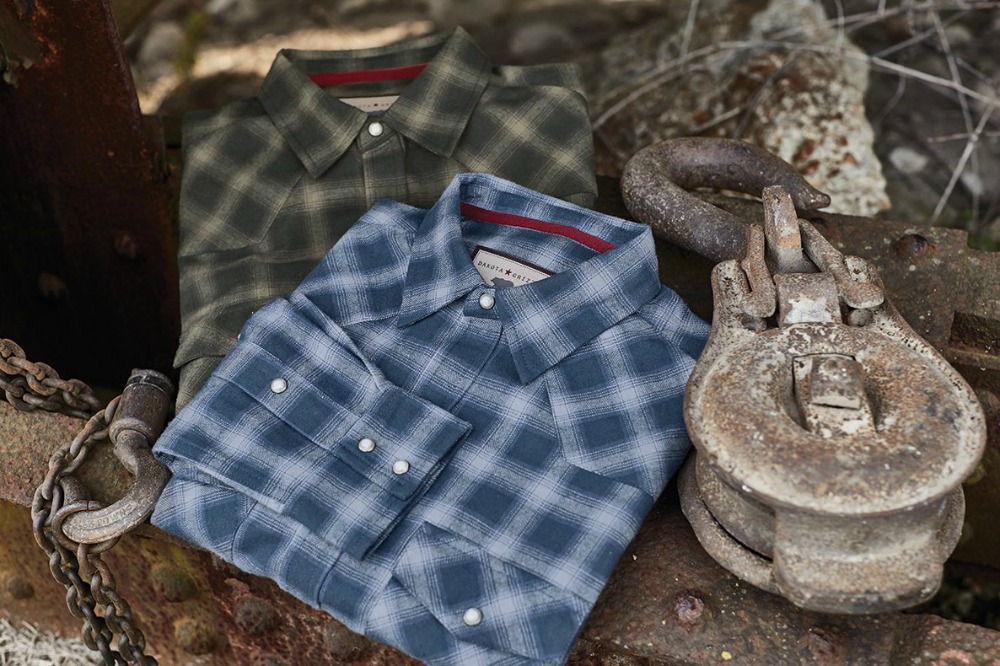 Dakota Grizzly Trevor Flannel, $64
After 70 years in the business, these garment makers from St. Louis, Missouri—yes, the gateway to the West—Dakota Grizzly produces distinctly crafted men's clothing that is simultaneously rugged and refined. Their Trevor Flannel is a versatile button-down with a performance material blend, antique bone snap buttons, and twill taped neck. You just can't go wrong with a go-to flannel.
Under $200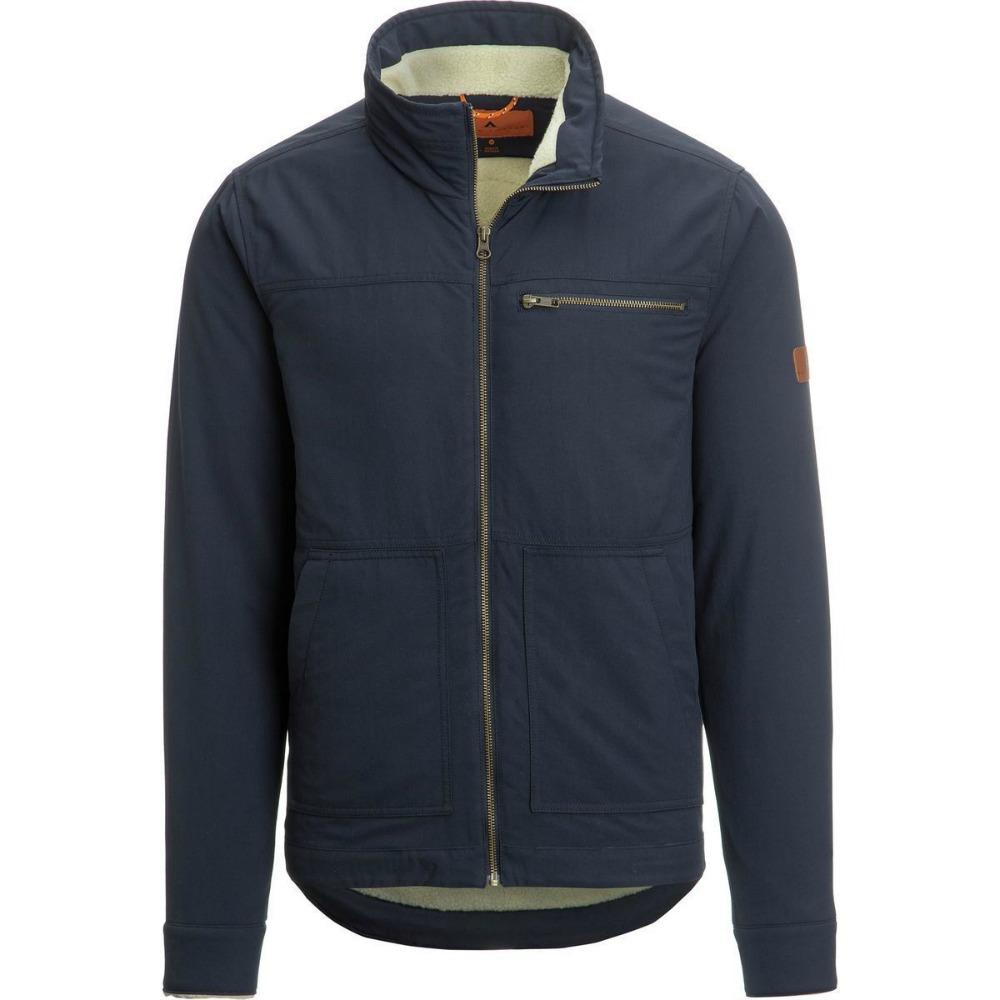 Basin + Range Rancher Primaloft Jacket, $179.95
Born in Park City, Utah, Basin + Range produces clothing and accessories that reflect the spirit of living in a mountain town. And the performance and quality to price ratio in every one of their products rocks. With the Rancher Jacket, you have a versatile midweight piece (the Primaloft gives warmth without the bulk) that is tough as nails with a canvas-like nylon outer. Any guy who likes the whole being-at-elevation thing is guaranteed to appreciate having this waiting under the tree for him.           
GO BIG!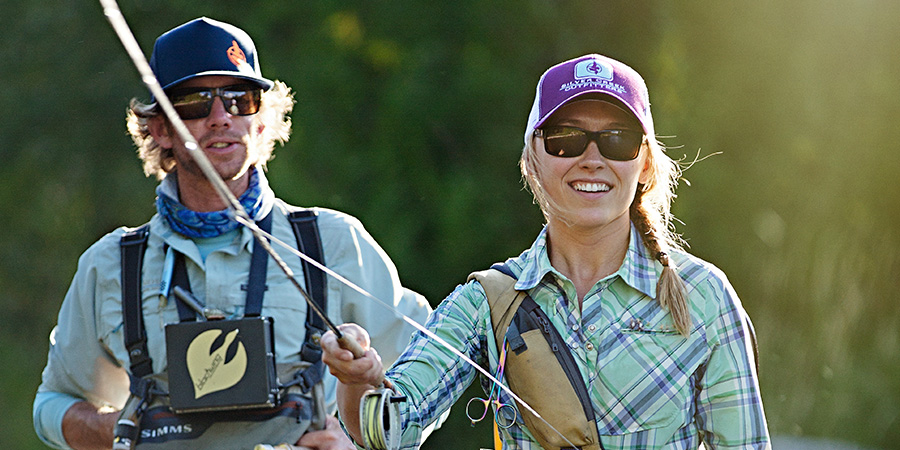 SilverCreek Outfitters Guided Fishing Trip
Full-day, four-day, drift boat, and steelhead: all words that get us all tingly inside. Every angler (and said angler's closest of kin) should get the chance to cast in luxury every once in awhile. Guided trips include transportation, flies, technique advice, navigation, food, and all the secrets of the river. All that, and you're virtually guaranteed to catch a fish.
FOR THE OUTDOORS ENTHUSIAST
Under $100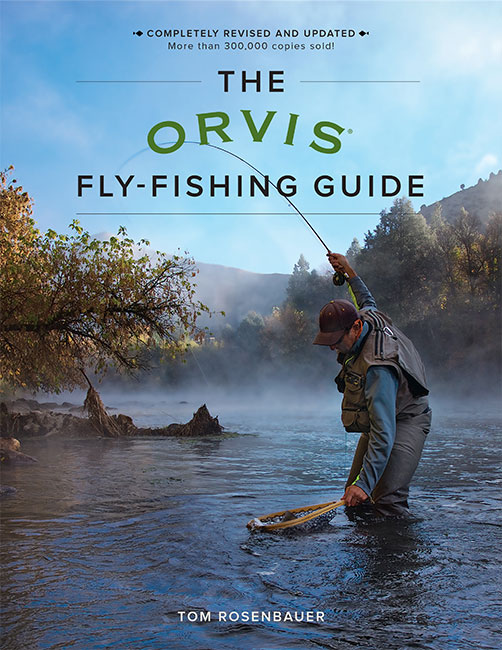 Orvis Fly Fishing Guide Revised Edition, $24.95
It's never a bad time for brushing up on your river, fly, and casting knowledge. From fly fishing guide, writer, podcaster, and all around river enthusiast, Tom Rosenbauer comes the latest edition of the Orvis Fly Fishing Guide. This book has instruction on everything from gear, to technique, to tactics, to ecological education, to angling history, all written written from the approachable perspective for which Rosenbauer is known. We love this edition and think that every level angler will too.
Under $200
FirstLite Women's Artemis 230g Merino Hoody, $135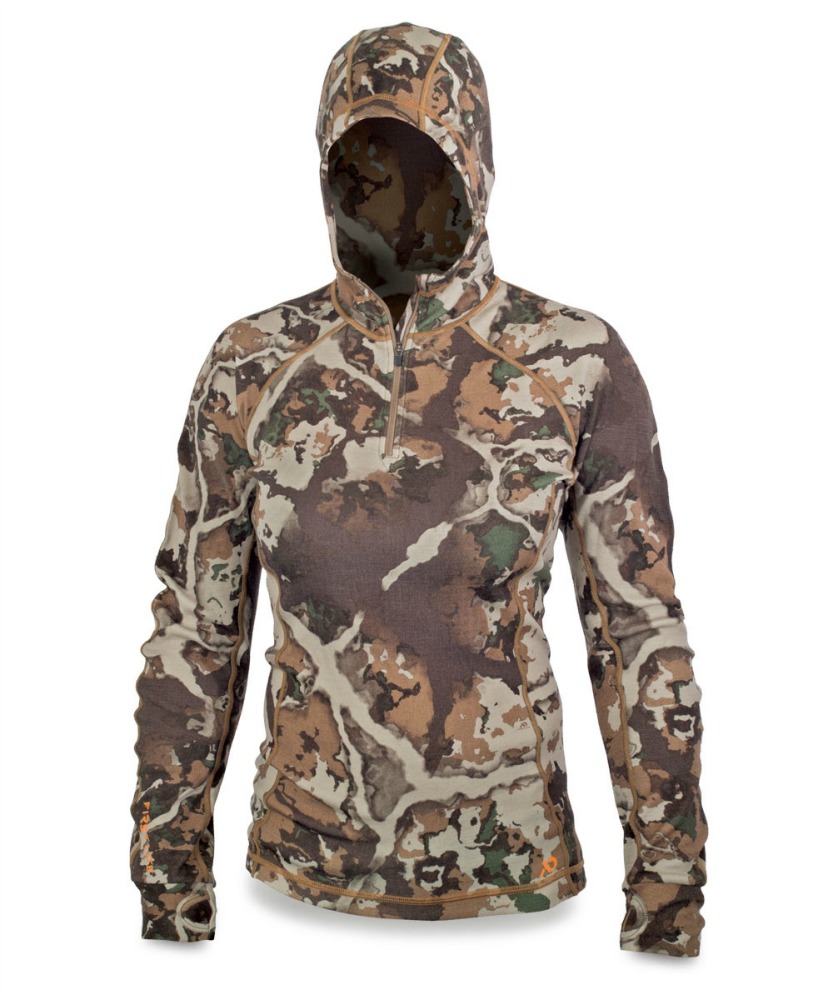 FirstLite Men's Chama 230g Merino Hoody, $115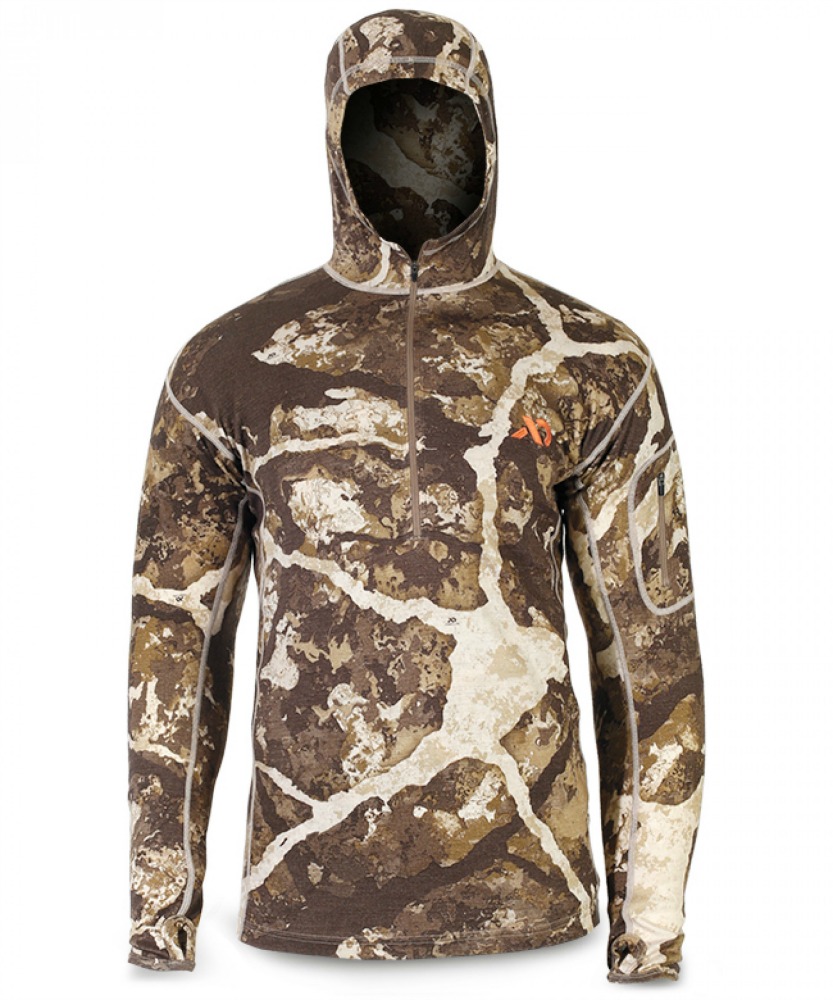 An Idaho-born company, FirstLite makes functional backcountry gear with the no-fluff attitude of the Western Rockies. We tried these base layers over multiple days in the field through both snow and sun (read: shivers and sweat) and stayed warm and odorless throughout. These tops are ideal for any hunting, angling (skiing, running, camping, breathing) guy or gal with a no-nonsense need to explore the outdoors.
GO BIG!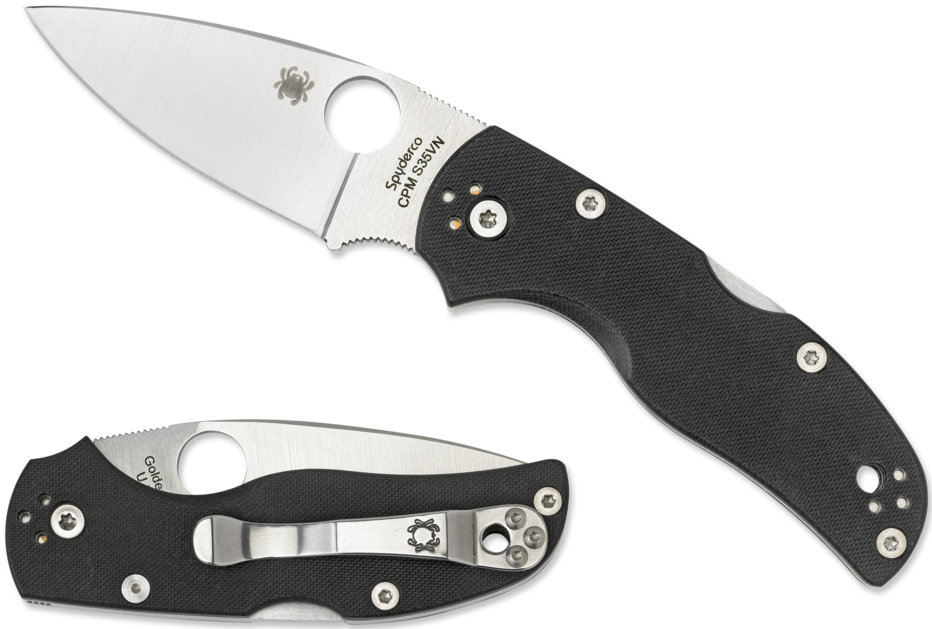 Spyderco Knives Native 5 G-10 CPM S110V, $224.95
Classic cutlery features from Spyderco (based in Golden, CO) include the pocket clip, serrations, and the opening hole. This do-it-all knife is the high-end iteration of the Native 5 series due to the signature textured G-10 scales on the grip and a high-performance stainless steel blade. Locking into open mode with a life-affirming click, the Native 5 should be on any outdoor enthusiast's wish list.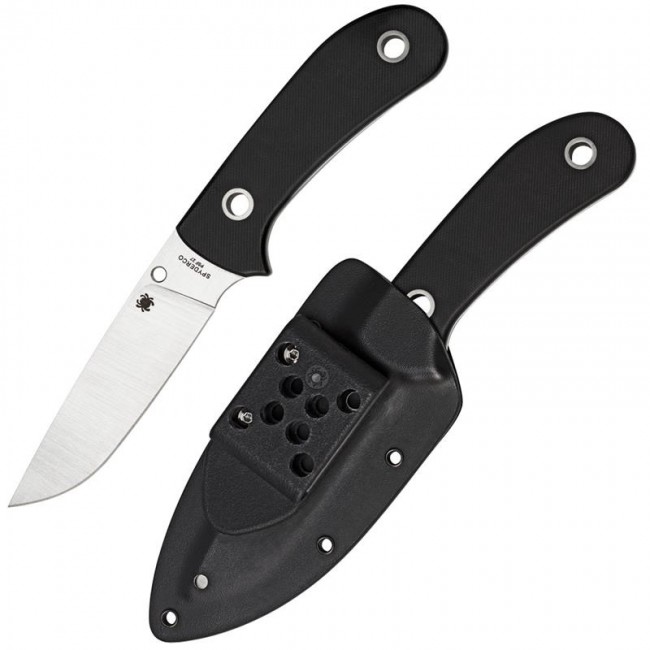 *Feature Fav: Spyderco Junction $309.95
The Junction is a must-have in your hunting quiver. This fixed steel blade is light, agile, and sharp as a grandmother's insult on Christmas. We were particularly impressed with its clean cuts and ability to wash up afterwards. No questions, this knife will be on our belt heading into the backcountry next hunting season.
FOR THE TRAIL ADDICT
Under $100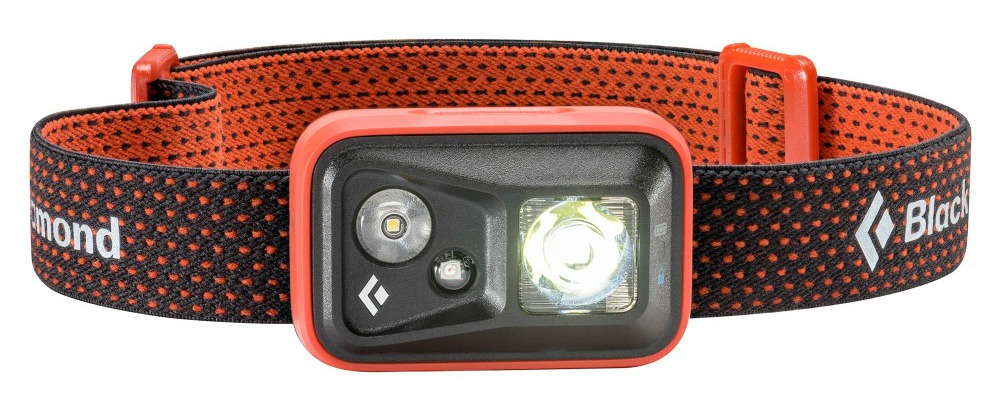 Black Diamond Spot Headlamp $39.95
Whether you're riding home after work, skinning up the mountain before dawn, or hitting the trails for your training, the spot headlamp makes for an excellent trail buddy to help you see the light. Black Diamond is known for their alpinist-specific gear, but this little number is versatile enough to fit into any trail training plan. The Spot is equipped with a backwards-facing flashing red light, 300 lumens, and excelled peripheral vision, making it our go-to lightweight, dark activity accessory.
Under $200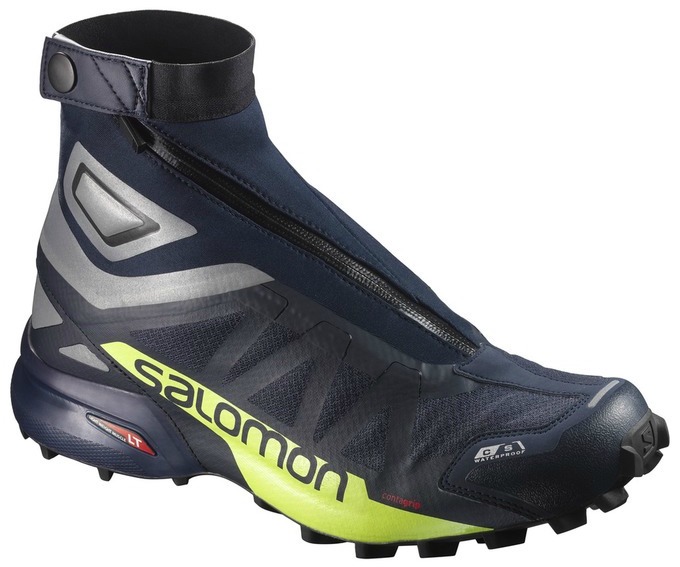 Can your favorite runner not wait until the snow melts to get adventuring on trail? Salomon has designed a pair of shoes made to tackle snow and ice. Its skeleton pays homage to its predecessor, the speedcross, but with a no-nonsense, take-on-winter exterior (just like your trail addict). Go get 'em, and get running.
GO BIG!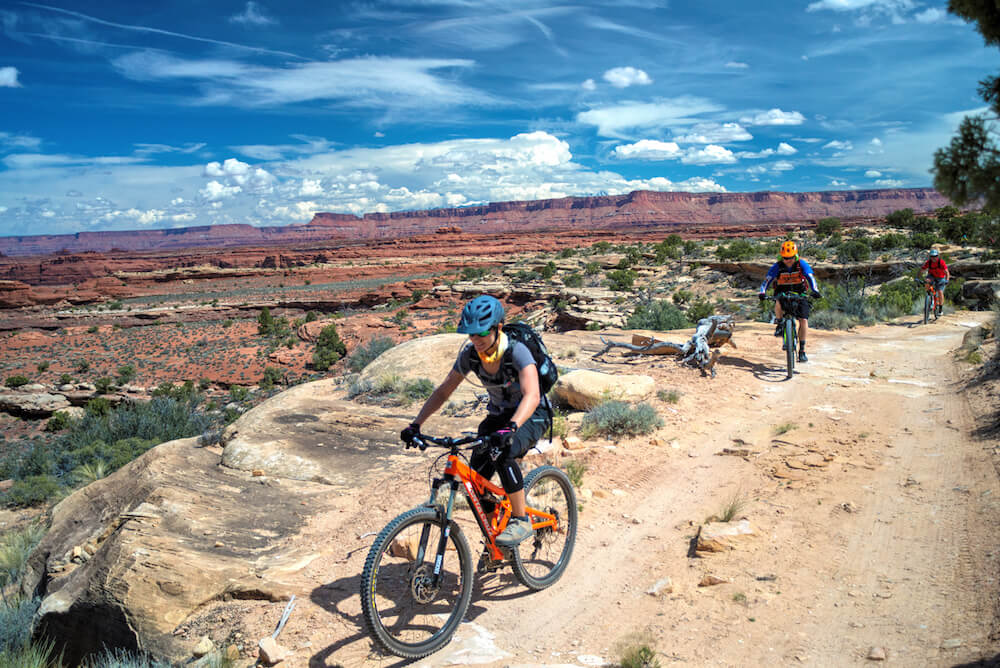 Multi-day Desert Bike Tour (Prices Vary)
Long days, big mileage, and energetic guides make for big sleepy summer nights on the trails. Make your resident dirt addict's dreams come true with a multi-day adventure onto some of the nation's most storied trail systems. Tour through Moab, Colorado, Arizona, or the Western coast with the direction of a fearless guide and the comfort of a good meal and cold beer awaiting your return. Post-ride showers not included.
FOR THE GLAMPER
Under $100

If you're carrying your own supplies, pack a little luxury into the backcountry. The V Ultralite SL was designed to be ridiculously light and equally comfortable. Weighing in at a scant 11.9 oz, this pad provides an exceptional footprint, 2.5" of air to sleep on, and is engineered with 20 D ripstop polyester fabric to deliver the perfect balance of weight and durability. All that means that the thing fits to your body and makes for sleep-filled starry nights. Booya.
Under $200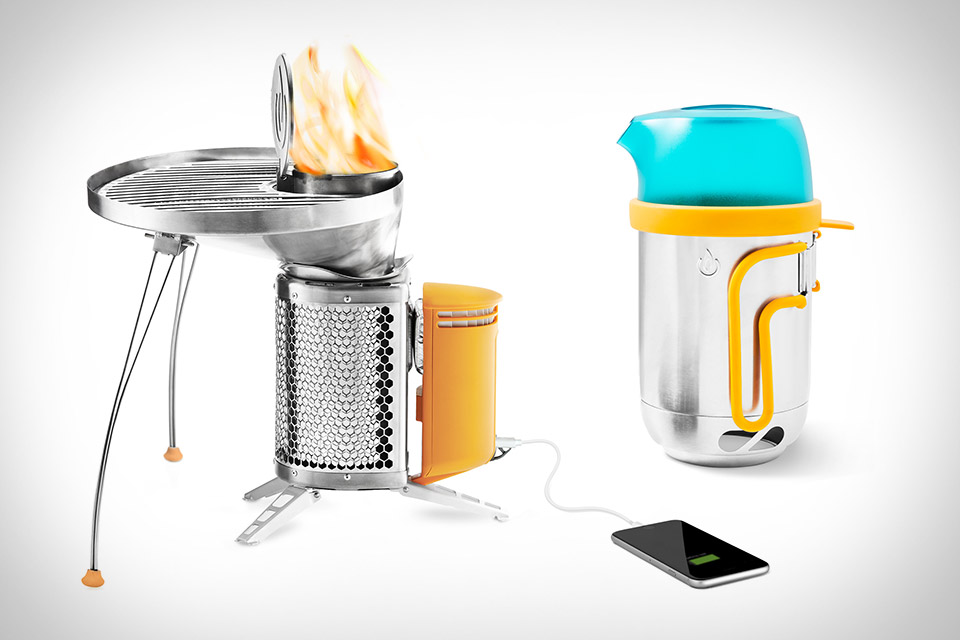 Biolite Campstove 2 Bundle, $199.95
Biolite is constantly revolutionizing the ways of off-the-grid cooking, charging, and lighting. With the Campstove 2 Bundle you can use a fully integrated system to generate electricity and burn smokeless wood flames. Complementing the stove are lightweight grill and kettle attachments to make it a true outdoor kitchen. Your devices will never die because the Campstove 2 Bundle also comes with a FlexLight USB Lantern. Yes, this is glamping redefined.
GO BIG!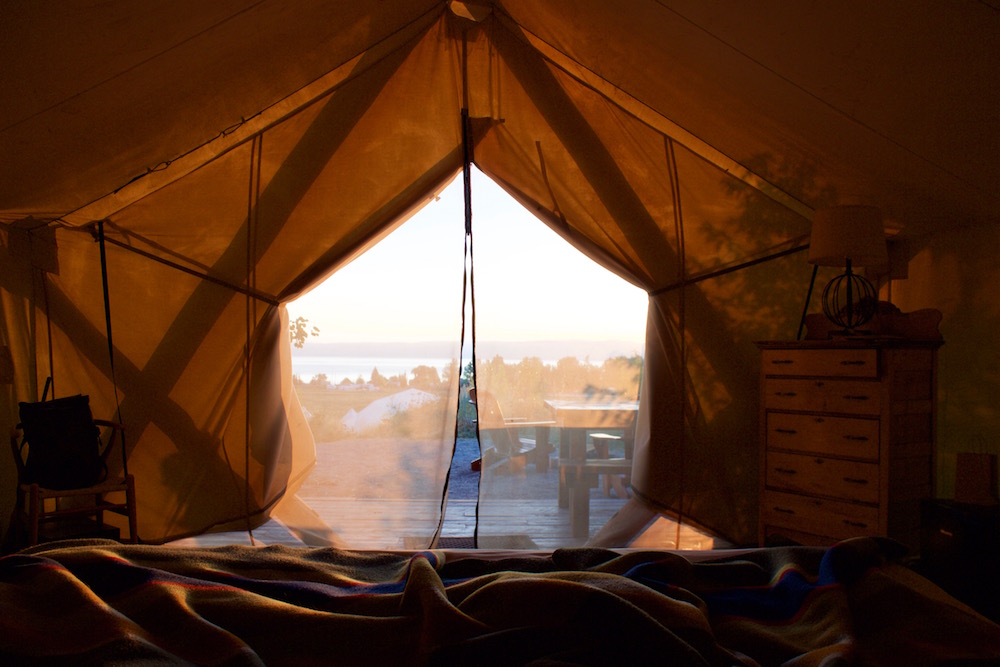 Conestoga Ranch Glamping Destination (Prices Vary)
As much as we love dirt and snoozing on the ground, sometimes we need sleeping outside to be a little more luxurious. Enter glamping destinations, where gourmet food, top-notch accommodations, and the great outdoors collide. Give the gift of a family getaway to Bear Lake in Utah, where you can find lake play for the kids, trail adventures for friends, and tent-side wine for mom and dad. Showers are included on this one. Conestoga Ranch is open from spring to fall.
FOR THE POWDER HOUND
Under $100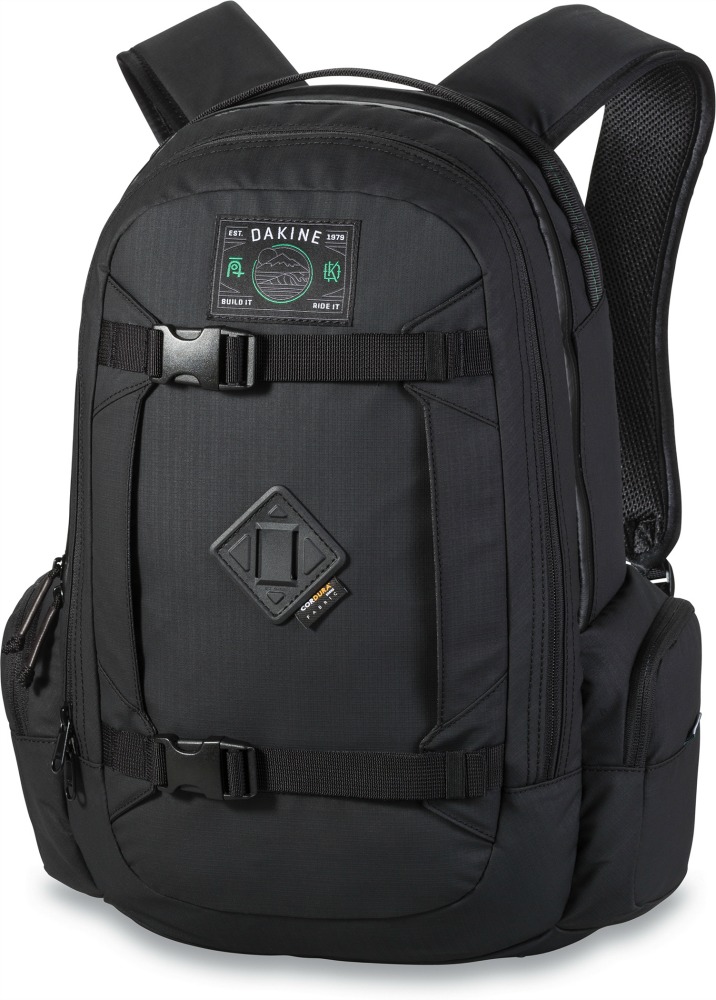 Dakine Aesmo Mission 25L Pack, $80
Hailing from the natural playground of Hood River, Oregon, Dakine continues to make some of the coolest sports performance goods in the adventure business. Ready for everything, the Aesmo Mission takes backcountry abuse like a champ due to its Cordura HP coated ripstop outer. Next-level storage options such as a padded iPad sleeve, laptop sleeve, fleece-lined goggles pocket, and outer straps for any kind of board ensure ultimate versatility.   
Under $200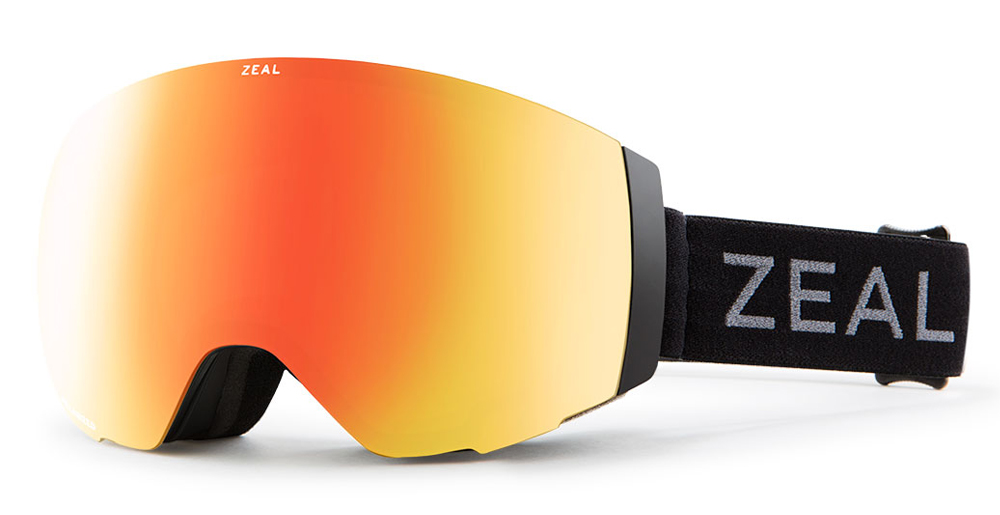 ZEAL Optics Portal Goggles, $169
Run by a small, close-knit team in Boulder, Colorado, ZEAL makes the most technically advanced eye protectors for all of your sliding-on-snow adventures. The Portal is a new rimless frame design that bestows unparelleled peripheral vision and instantaneous lense swaps due to the Rail Lock System (patent pending). Because having good vision is kind of important when you're out for a rip.
GO BIG!
Powder Ski with Park City Powder Cats, $589/person
Inspired by heli skiing and accomplished by PitonBullys, cat skiing in the Wasatch is the ultimate "I love you" to he or she who devours the pow. Based from the private terrain of Thousand Peaks Ranch, Park City Powder Cats provides an all-inclusive, executive experience for anyone who desires the white room corner office. We love these folks for their knowledge, their equipment (hi, warm, indoor chairlift), and their hell-yeah-let's-go energy. They also totally understand the power of a good Instagram.
*For more, check out pro freeskier McKenna Peterson's Powder Cats experience here.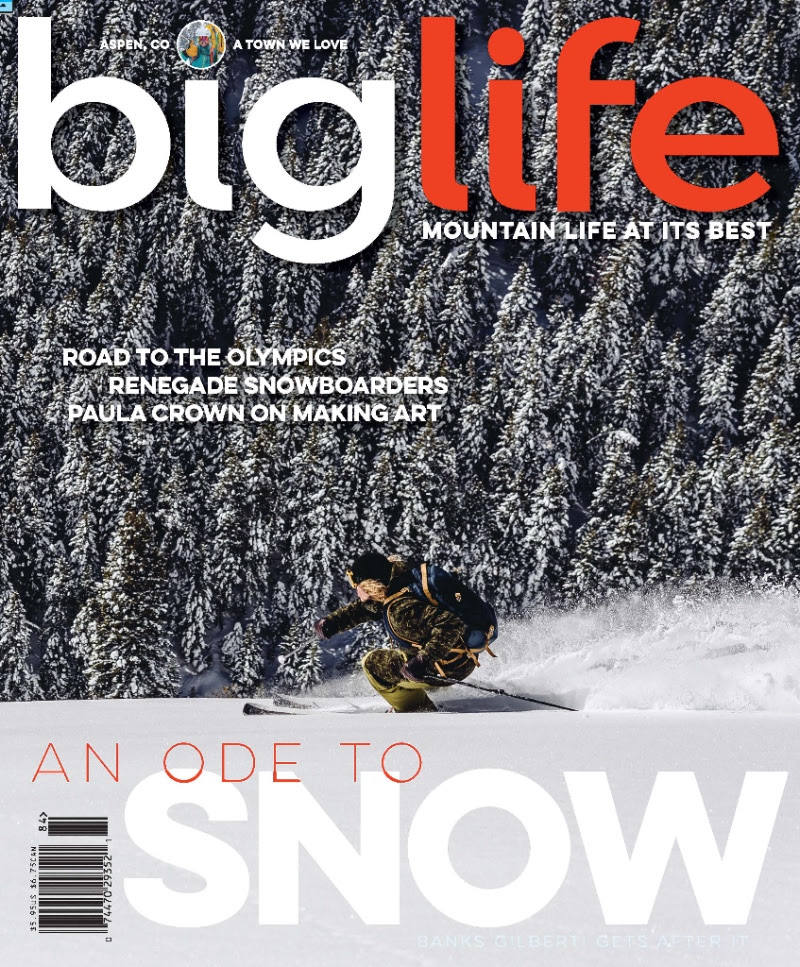 We'd be remiss if we didn't suggest that you give the gift of great reading to your loved ones. 1-, 2-, or 3-year subscriptions available. The best part? It's the gift that keeps on giving. Delivered to their door 4 times a year, BigLife will keep them looking forward to their next mountain adventure.