Annie Pokorny is a BigLife Mighty Team member and a born and raised mountain town gal. She first began cross country skiing as a kid in Park City before she eventually skied with the Sun Valley Ski Academy in Idaho. She also competed as an NCAA athlete for Middlebury College before pursuing domestic and international professional circuits. After years of counting calories, building hours, and stretching for a better VO2max, she's retired to ride her bike and drink beer like the rest of us. Unfortunately for her, there's no 12-step program for recovering from the professional athlete life. As you can see from the following article, she's having a little trouble letting go.
If you're anything like me, you tend to get ambitious about athletic events without considering their consequences. I've signed up for many a sundry hill climb, marathon, or Turkey Trot assuming that I will do the training necessary to survive it, before proceeding to not do said training. The results, in terms of physical comfort, are less than satisfactory.
Such is the case for me this winter. During the fall, I signed up for a couple of cross country ski marathons with the assumption that having athletic goals would get me on the trails and keep me in shape. Fast forward two holidays, three mountain-town jobs, and a snowless early winter to find me here, a little over egg-nogged, and a lot undertrained.
Six weeks from now, I will toe the line at Sun Valley's Boulder Mountain Tour, the keynote event of the Sun Valley Nordic Festival. The race will take me 32 kilometers past the (hopefully snowy) Boulder Mountain range to finish just a few miles north of Ketchum. Regardless of conditions or placement, the race is sure to be a good time (think your favorite road marathon, but more spandex), but I'm determined to feel good enough to get to the line semi-comfortably.
Thus, I've created a 6-week training plan that will promise at least that. It includes a condensed plan for endurance, aerobic fitness, and strength alongside a few nutrition and recovery suggestions*.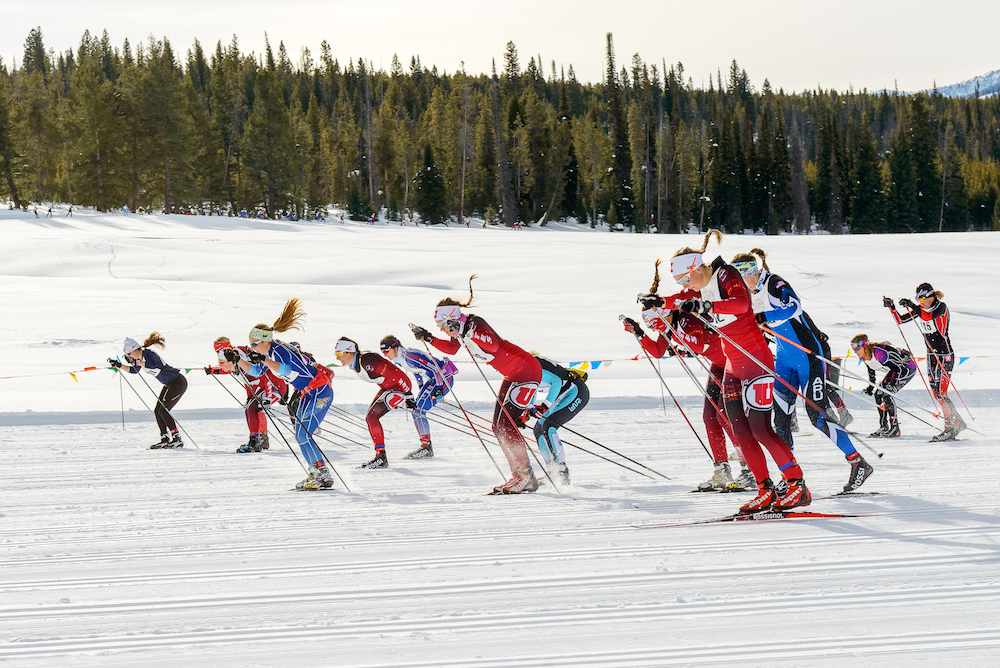 *A note: I am neither a physiologist, certified trainer, nor professional coach. I created this plan based upon my years racing full time and the programs I underwent for training. However, if you've signed yourself up for a long distance race in one of the hardest disciplines on the planet, you'll probably take anything you can get. That's you and me both. #sixweekstilfitness
The next six weeks include three key workouts (one interval set, one strength session, and one long ski) that will vary based on the week in the training cycle. These sessions are necessary, and can be supplemented with easy sessions downhill skiing, running, backcountry skiing, and/or the general doing of mountain activities.
Week 1: Getting into the groove
If you have no snow (womp womp), you can replace any ski workout with running or bounding workouts (slow running with poles).
Interval set: 3-4 sets of 7 minutes at 80% with three minutes rest in between. Warm up for 20 minutes skiing easy. Take 7 minutes skiing at 80% of your capacity (or 80% of your max heart rate, should you use a heart rate monitor), then ski easy for three minutes, before beginning another interval. Repeat 2-3 times before cooling down skiing easy for another 20 minutes.
Strength set: Ideally, you should be able to get into the gym twice a week (that's what they do in the big leagues). However, at least one core-heavy strength session a week will suffice. This week, focus on flexibility, mobility, and core strength by doing low weight and high reps of exercises that focus on your lats, glutes, hamstrings, and stomach.
Distance ski: Ski at least 2+ hours to close out your week.
*A note to weekend warriors: although it is tempting to squish all three of these workouts into three days, in order for you to absorb the fitness from your intensity session and gain endurance in your distance session you must separate your intensity and distance workouts by at least two days.
Week 2: Building endurance
Interval set: 3 sets of 10 minutes at 80% with three minutes rest in between
Strength set: In the gym this week, it's ok to put in a little more weight as long as you are getting the recovery you need between sets and have a professional making sure that you are doing your exercises safely #legalprotection. Circuit classes like TRX courses are great for getting at the small muscle groups that provide stability in skiing.
Distance ski: Let's build some endurance! Shoot for a 2.5-3 hour ski this weekend!
*A note on food: you should be eating during and immediately after taxing workouts. A healthy mix of carbs and proteins within 30 minutes of finishing a workout will best help your body rebuild cells and recover before your next effort.
Week 3: Now we're moving
Interval set: 4 sets of 10 minutes at 80% with three minutes rest in between
Strength set: Drop back down to low weight and high reps on exercises, with a few explosive exercises at the start of your session to wake up your muscles. These include ladder drills, box jumps, low hurdles, and jump rope.
Distance ski: Ski a full three hours. Bring snacks (sport drink and glycogen-rich solids should be taken in every 20-40 minutes).
Week 4: The last big one
Interval set: 3-5 sets of 7 minutes at 80% with the final two minutes of the final two intervals getting pushed up to 90%
Strength set: Core and power oriented strength session: add pop to each of your exercises, if you're working with a trainer, talk about higher weight and less reps.
Distance ski: This is going to be your longest ski, at 3+ hours. I'm going to be skiing the BMT course backwards (that's all uphill).
Week 5: Scale it back
Intervals: 5 sets of 5 minutes at 80% with the entire 5th interval into the 90% zone (this will help you respond to hard pieces of the course during the race)
Strength set: return to low weight and high reps, with a concentration on core, mobility, and stability
Distance ski: 2 hour ski
Week 6: Race week!
Intervals: chill out! Maybe get out and do a couple of speeds (where you ski fast for 10 seconds and then recover) to keep the body awake, but this week is all about rest and recovery. Enjoy!
Strength: Do some stretching. Go for light jogs.
Distance ski: Ski the marathon you signed up for many months ago!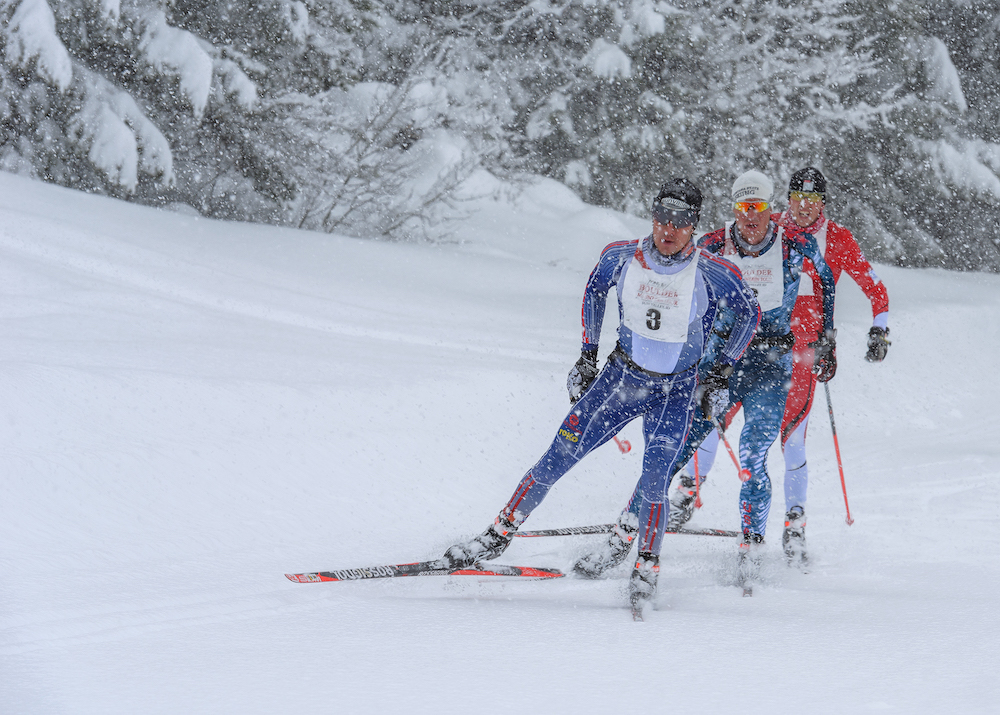 A note on conditions: contrary to last year, the Wood River Valley is experiencing a very low snow year. Never fear, Nordic warriors! Barring a tropical storm, the BMT 2018 will go off as planned. The Sun Valley Nordic Festival will announce changes as they come.