As a kid growing up in Idaho during the 80's and 90's, our annual float trip down the Smith River in Montana signified the official start of summer. School was out in early June and the rafts, coolers and gear were always packed to leave the next day. Which makes the process sound organized—but in truth anything outdoors related does not happen smoothly in our family. Gear is spread out around the driveway for weeks, never-ending checklists are stuffed into my father's chest pocket (when said checklists were not lost), and we always end up packing enough food and gear to supply Lewis and Clark's entire journey.  
Back then, permits weren't required, or if they were, they were in such abundance you just showed up and got one at the put-in. Everyone floated in June and the goal was hitting the Salmonfly hatch at its peak. If the hatch was going off, it would guarantee numerous chubby brown trout thrashing the surface if you could place your "sofa-pillow" fly properly. The Sofa Pillow, a large gaudy fly named after the piece of furniture its size replicates, with a bright red body to match the mating salmon flies. A properly placed fly in the tight pockets found beneath the limestone cliffs was the goal. Which is easier said than done, as the raft quickly floats by. If your fly sat for one second without drag you would come up fishless…but if it managed to hang in there for three seconds or more? Watch out! A big brown trout head roll is comin' atcha!   
Memories of those early trips are still vivid; the obligatory stop at the Patagonia outlet store in Dillon, Montana, for a new fleece, and the childhood realization that the sky really IS bigger in Montana as we descended the Big Belt mountains into White Sulphur Springs. The river itself holds memories of long days fishing while sipping my first beer. Campsites with names like Sheep Wagon, Sunset Cliffs and Lower Parker Flat were visited annually, and each campsite had its own special feature or favored activity. Night fishing for monster browns, the classic Smith River view from camp and hiking access to the Blackfoot Indian 'birthing cave' high in the cliffs were all highlights. There was no limit on the length of your trip then, so a 6 night, 7 day float was not uncommon.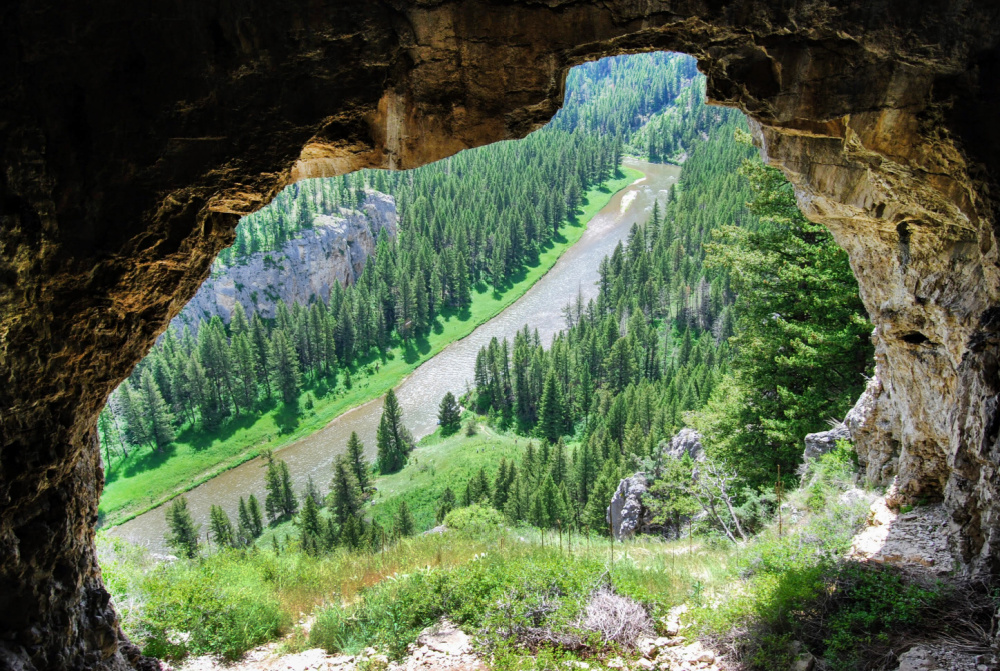 Tips from river veterans taught me that you could never land a fly too close to the bank (2 feet off and you were in "no man's land") and if you wanted to be on the water for the best fishing, plan on getting into camp after last light and be ready to get a hard time for not helping out with dinner. Some images and memories from those 20th century trips will be ones I doubt I will ever happen again; a golden eagle swooping down to pluck a gosling off the bank, a mule deer fawn so close to my face I could see that it had clear eyelashes, and how could I ever forget those incredible views from the shitter—something even a 14 year old could appreciate. I'm sure my father will never forget his arrogant teenage son not listening to his rowing instructions, and the resulting crunch as I steered our fiberglass drift boat straight into rock, sending him face first into the river. One Smith River veteran from that era reminds me of a favorite trip from those early days. "Remember that one time we got to the take out and decided that it was all just too good to be true? So we drove right back to the put-in and did it all over again." The reminiscing continues, "The long range weather forecasts in those days were not good, so we would just go and you got what you got every day—I miss not knowing what the future holds." 
These days, I'm just as excited to get on the Smith River as I was back then. My countdown to summer and the eager anticipation to get back to the river usually starts in January, if not sooner, and it's all about getting one of the coveted permits now needed to float the canyon. The pre-permit free for all of the past is over, as it was getting too hard on this over-loved and over-fished canyon. Text messages begin flying back and forth between my tight knit crew of pre-qualified Smith River junkies. "What dates are we putting in for?" is the most common question. Then the banter ensues regarding pursuing idyllic mid-June dates vs off season May dates with better odds (prime time permits are down to less than a 5% chance of being the lucky duck). Texts on these chains typically get out of context quickly.  Should we include last year's "LVC"? (the "Least Valuable Camper" award goes to the guy or gal that prefers to sit and watch while everyone else is busy making camp). "Who's bringing the Brown Trouts?" A Brown Trout being an idyllic river drink made by mixing Myers Rum, orange juice, pineapple and lime. When properly prepared, the drink matches the color of the big brown bellies of its namesake fish that lie along soft grassy banks. Someone inevitably tells the story of the young grizzly bear that swam a paw's length below Chloe's raft one year, crossing the river as she rowed upstream as fast as she could. Another relates the magnificent morels we've found along the banks, and the wild turkeys that we encountered gobbling up those delicious 'shrooms on an early spring trip, which also saw us buried by a foot of snow.  
In 2020, we were lucky enough, especially as a family of 5 which makes up a big chunk of the max trip size of 15 people, to be invited by some friends to join them on the Smith in June. Plans to celebrate my wife's 40th birthday in Austria were curtailed by Covid, so we jumped at the opportunity to get outside and venture back to this river of my youth with my 3 daughters in tow. Checking in at Camp Baker our generationally unique group consisted of 2 individuals over 70 years old, and 9 rookies under 13. We were told we were the first trip of the year with one, more women than men, and two, more kids than adults, as we loaded the rafts to some questioning glances from the resident hardcore fishermen.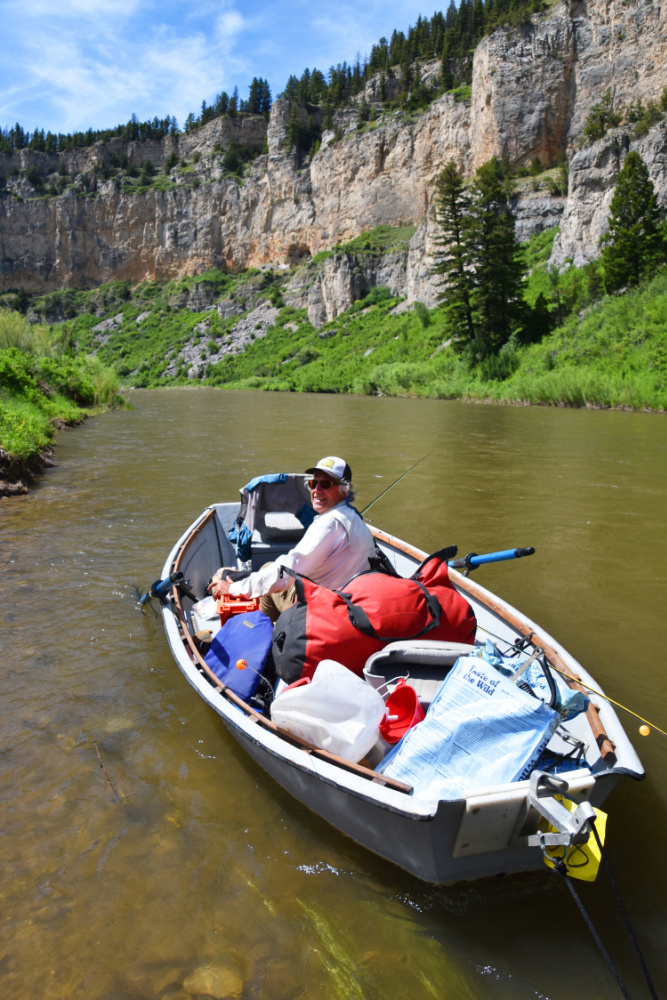 It had been a few years since I'd dropped into the Smith River canyon, and I wondered if things had changed much with all the new rules and regulations…I mean, I couldn't bring my yellow lab along for the ride atop dry bags anymore, and I needed to have a bear fence with me at all times. I wondered if four nights is enough to experience this place as it should be. Like so many things in the West, if you started doing them in the '70s and '80s, the inevitable change that has occurred with the passage of time and influx of people has predictably led to more regulation. All these thoughts were running through my head as we shoved off from the put-in. The float starts in a seemingly undersized creek, where our overloaded rafts, inexperienced oarsmen and out-of-staters fresh off of zoom meetings immediately found ourselves a bit out of tune with the flow and pace of the river. That first day is always chaotic, but what comes out the other side is grounded in what really matters. 
While fishing time was limited with our group, the essence of what makes the Smith so special was on display in full force. By day two, at the confluence of Tenderfoot Creek, the magic of the Smith really starts to reveal itself. It's not just the beautiful limestone canyon walls that inspire reflection and make everyone feel gloriously small, but it's that special combination of unspoiled natural grandeur of the place, and being able to share it with the people I love. That wonderful mixture of people, place and a week floating down a river with no daily goal other than the inconsequential—like not burning the rhubarb crisp or timing the stop for ice cream sandwiches at Heaven on Earth Ranch during the hottest part of the day. When those tasks are the most important things each day, and there isn't an electronic screen to be found for miles in any direction, that's when you know you're in the right place at the right time. 
After our recent trip, I decided the increased regulations on the Smith River was necessary. There's still plenty of what makes the Smith River special and well worth the trip. One of the top metrics Montana State Parks uses to determine quality of the experience is "other boats seen per mile," and the fewer the better. The languid days spent floating and fishing on the river still fall into a category in my life I consider the most sacred.   
As a kid, after a week on the Smith I was excited for a burger and a milkshake in Helena, looking forward to seeing friends back home in Hailey and getting on with summer. This time, taking out of the river at Eden Bridge, I felt a wonderful sense of calm that can only be acquired through time spent on the water, surrounded by solitude and loved ones, and filled with a deep reverence for these still wild places.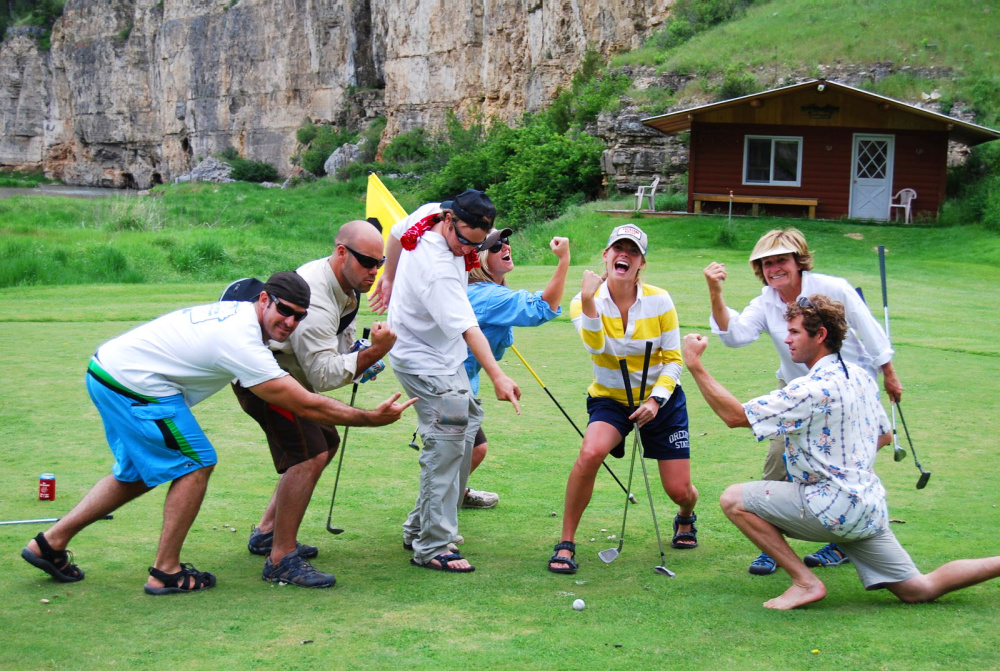 Forest Woodward states in his short film, The Important Places, "Sometimes we get stuck, in eddys and in life. Currents that won't let us go. Places we shouldn't be…what I realized on the river is that whether you're young, old, or like me somewhere in the middle, we can all use a push from our friends or family back to The Important Places".  
For me, during that time on the river last year I realized that I was in an eddy, stuck, and not moving the right direction. After 17 years living and raising my kids in California, it was no longer the place I was meant, or wanted, to be. On that fateful trip down the Smith, with my wife rowing virtually all 59 miles herself, and my daughters finding their own rhythm and confidence in the canyon, we knew it was time to return home to the mountains and these important places. To raise kids that feel reverence for nature and appreciation for time away from technology. The month after our Smith River trip, we pulled up stakes in California and moved back to my hometown of Hailey, Idaho. Now settled back in the Wood River Valley, we are proud Idahoans and trying our best to give back to an area that seems to be getting a bit over-loved, just like the Smith in the 80's.   
Somehow in 2021, the permit gods smiled upon me, and I pulled my first permit for the Smith—after rallying about 20 others to put into the lottery as well—with a perfect late June departure date. My wife is an "every other year" river tripper, so this year I was granted approval from the control tower for a rare trip with just the guys. We are two months out as I write this and I'm already—just like my father—prepping gear. And I assure you, the driveway will be a total disaster the day before we leave. I can't wait. Once back inside those limestone canyon walls on the Smith River surrounded by friends, I know all will be right with the world. The River will welcome home her old friends and greet the new ones, and we'll all be a little richer for our time spent together outside, on the river, and in the mountains.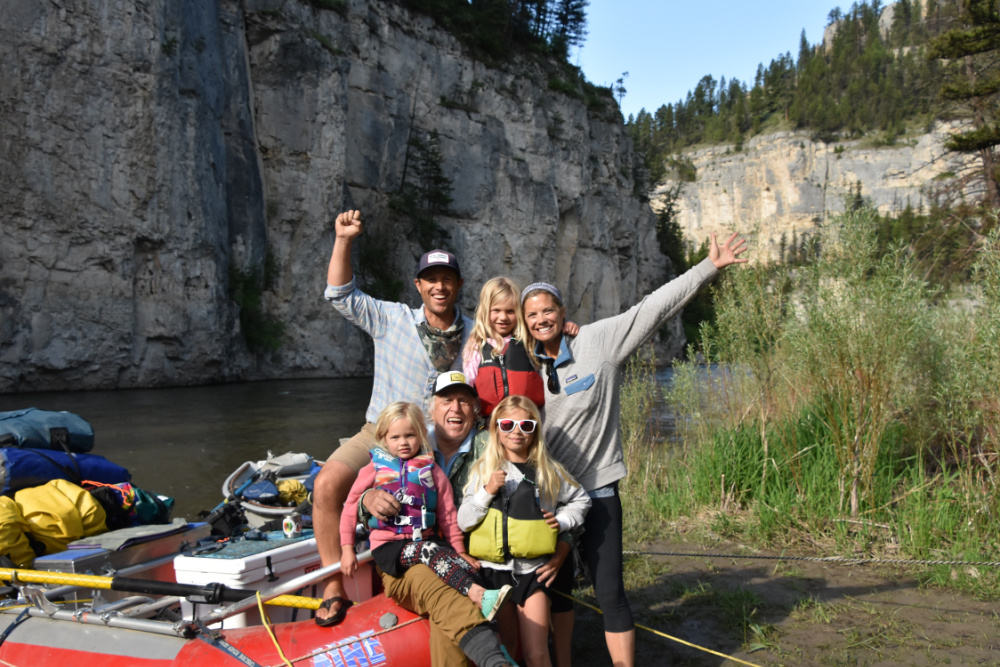 Need to Know
WHEN: The Smith is typically floated mid-April—mid-July, depending on snowpack (some years July floats don't happen) with limited accessibility in the fall after agricultural draws on the river bump flows. The most popular permit dates are around the middle of June during which time one can hit the jackpot of a clearing river and the salmonfly hatch.  Early season dates (April) are typically colder, May is typically high/brown water, and later June/July sees warmer temperatures and lower flows. That said, there is never a bad time to float this river. 
GEAR NEEDED: Typically the Smith is floated from a raft with a fishing platform loaded with coolers for a 4 night 5 day float. Drift Boats are also fairly common. No matter the season, campers should have plenty of gear for inclement weather, sleeping bags rated for lower than expected temps, and preparation for an emergency as you are in a remote area. Local outfitters like Crosscurrents and Montana River Outfitters rent whatever you may be lacking and have good gear lists. 
PRIVATE PERMIT APPLICATION: The application season for Smith River permits is from early January to Mid February during which time prospective floaters can enter the lottery for a coveted June date (odds of which can be as low as 3-5%) or during the easier to get permit months of May and July.  Each permit is good for 15 guests so whether or not you want to do a small float with one or 2 buddies or a full blown party barge the river can accommodate. 
GUIDED SMITH RIVER TRIPS: There are a few outfitters that guide the Smith and take care of everything from your rainbow trout release to the wildflower centerpiece at camp. Pro Outfitters and Montana Angler are both worth checking out and make for an effortless, if a little less adventurous, trip.