Dads, brothers, uncles, grandpas, husbands, partners…it's his day, so here's how to think and act accordingly.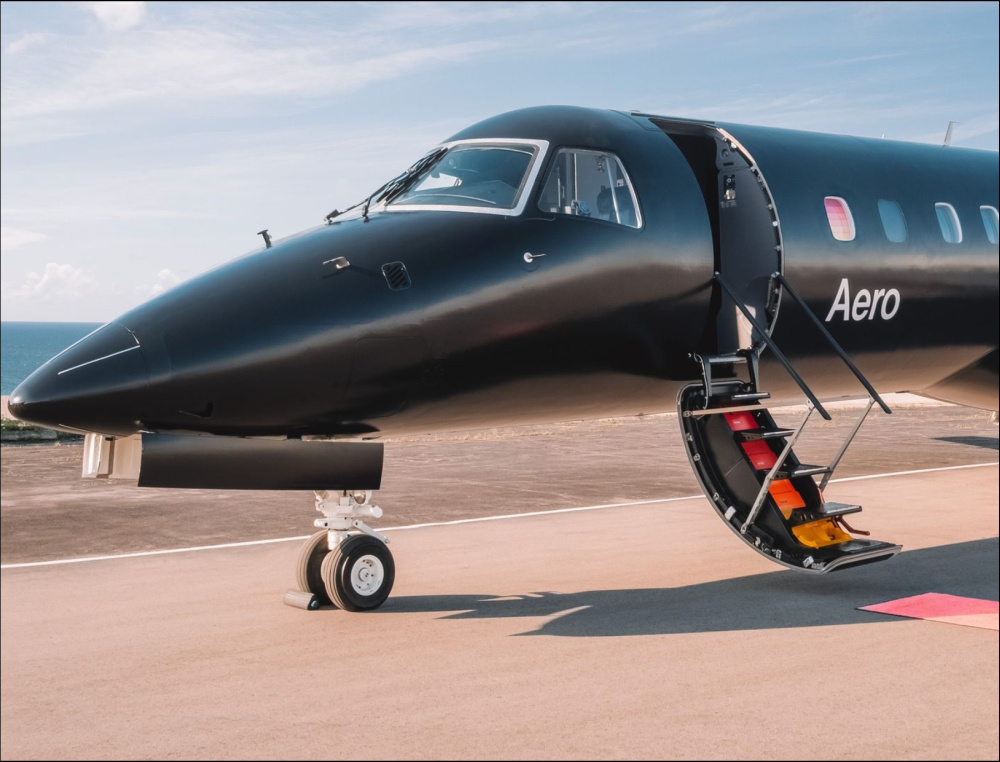 FLY + FISH
Dad loves a good ride. So give him one on Aero, the semi-private luxury jet startup co-founded by Uber's Garrett Camp that promises a seamless travel experience on its matte black plane that travels to six destinations Los Angeles, Napa, Aspen, Sun Valley, and Jackson Hole. This bespoke bird with all first-class seats, hand-stitched Italian leather and state-of-the-art mood lighting is just the ticket because Dad craves crowd-free airports and lounges, spacious cabins, contactless check-in and artisanal snacks and an open bar.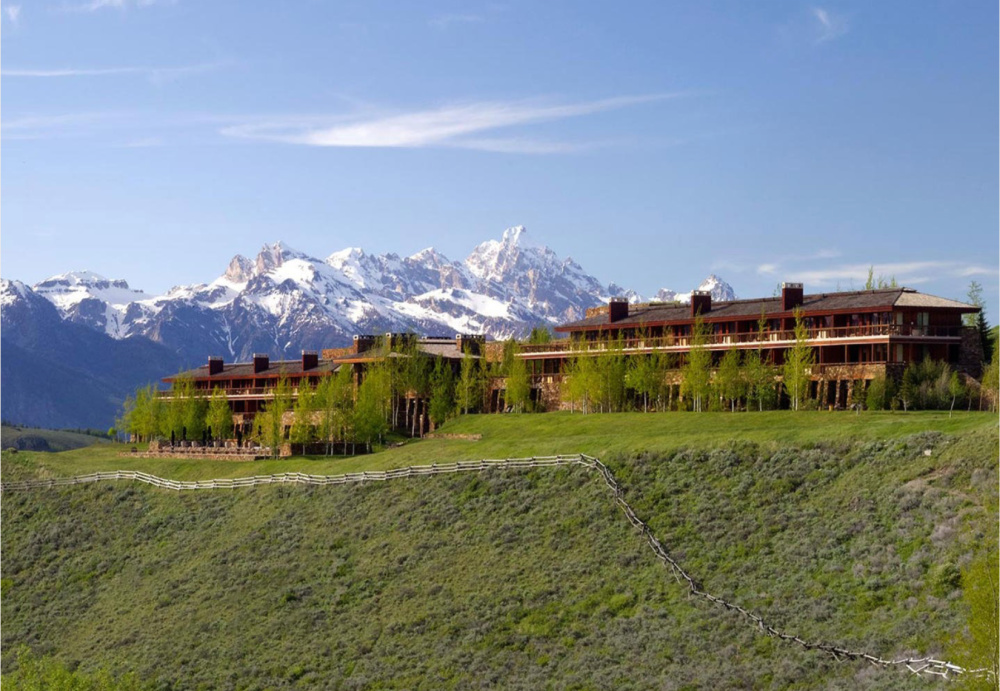 Bonus point: Hand over a gift certificate for a weekend at the Amangani, where he can choose from a hefty menu of outdoor pursuits like fly-fishing, mountain biking, whitewater rafting, kayaking, or tandem paragliding. Love ya, Dad!
aero.com / per flight $1,250 : amangani.com / rates start at $1,600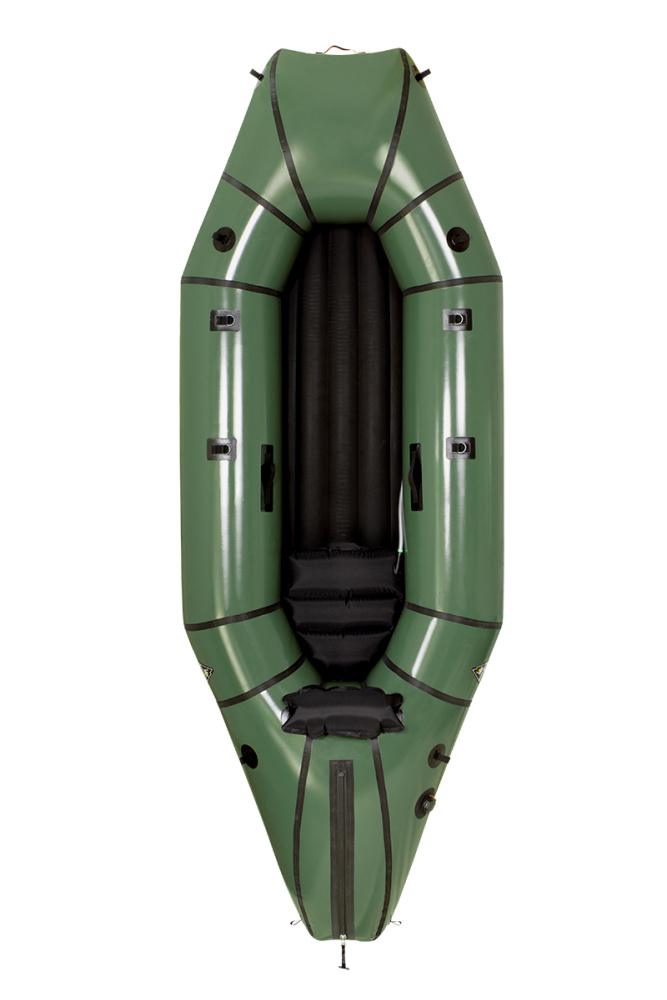 PACK + FLOAT
Dad loves the H2O and wants a bit of solo time. Get him on the water with the Alpacka Raft's Ranger, the perfect antidote to zooming and office-ing. Easy to paddle, ideal for a late afternoon or multi-day/week river escape, there's ample room for Fido or Dad's mini-me (up to age 10). Under 12lbs., he can backpack it and still have the capacity for his big game (deer, elk). Fishing, hunting, floating, or bolting from tech, the Ranger has the range for what Dad needs…nature.
alpackaraft.com / $1,500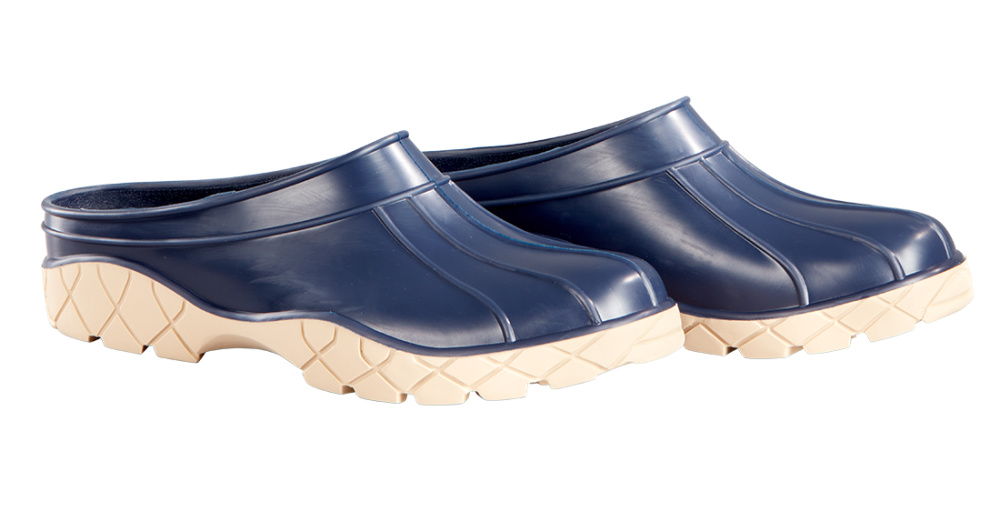 PATIO + GARDEN
Dad loves his patio and vegetable garden as much as you love his barbecue and arugula. That's why he'll appreciate Baffin's Patio Clog for both endeavors. This Canadian-made molded rubber slip-on is lightweight, flexible, and non-marking for indoor and outdoor use. The consummate companion for watering the lawn, washing the car, or heading to the lake with a boatload of beer, this navy classic spells D-A-D.
baffin.com / $47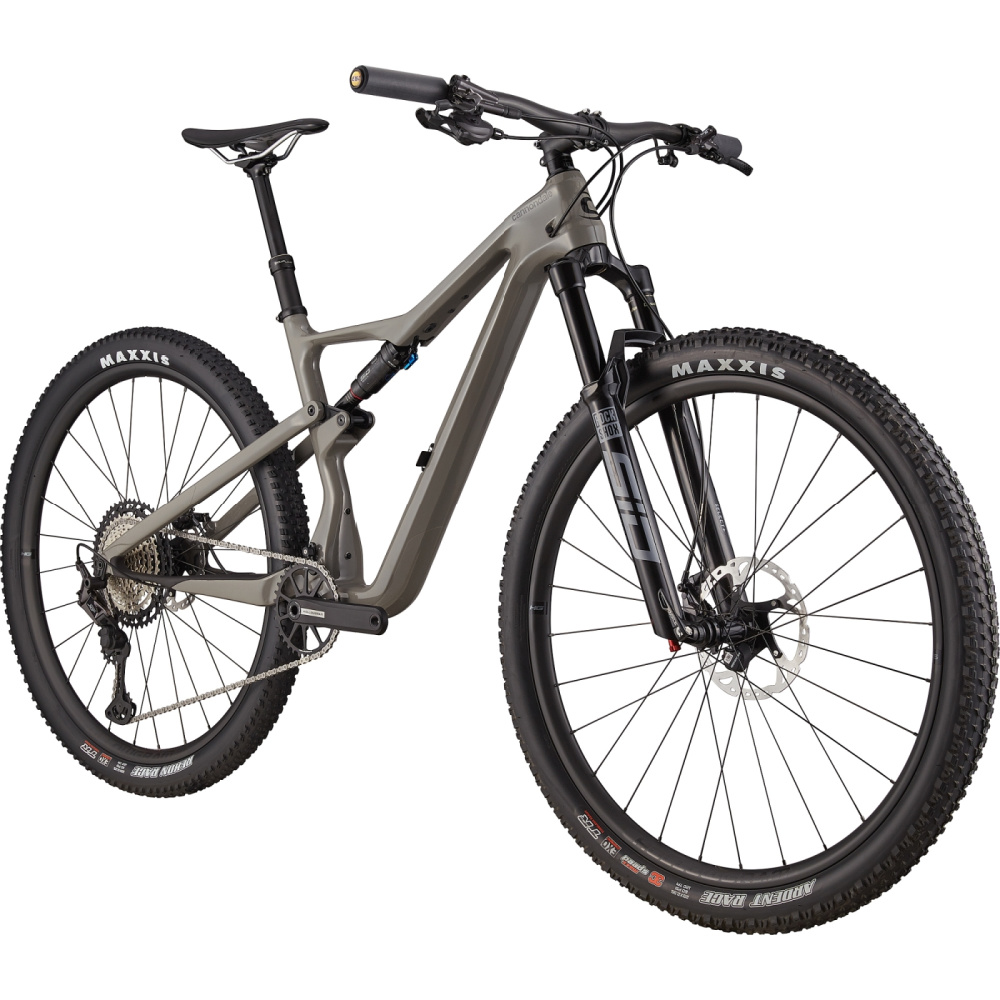 RIDE + FAST
Dad loves carbon. Fortunately, Dad's preference for a light, stiff, and fast ride is precisely what he can expect in Cannondale's award-winning Scalpel Carbon SE1. "The ultimate marathon racer and high-speed slayer," this Design and Innovation Award winner guarantees more grip, control, and speed. Pass the hat around to the siblings, and get Daddio this lightning-fast XC bike with Shimano XT shifting, 120mm RockShox SID fork and carbon wheels, and watch his mood change after just one ride! (The SE2 is equally joyful at $4,000)
cannondale.com / $6,100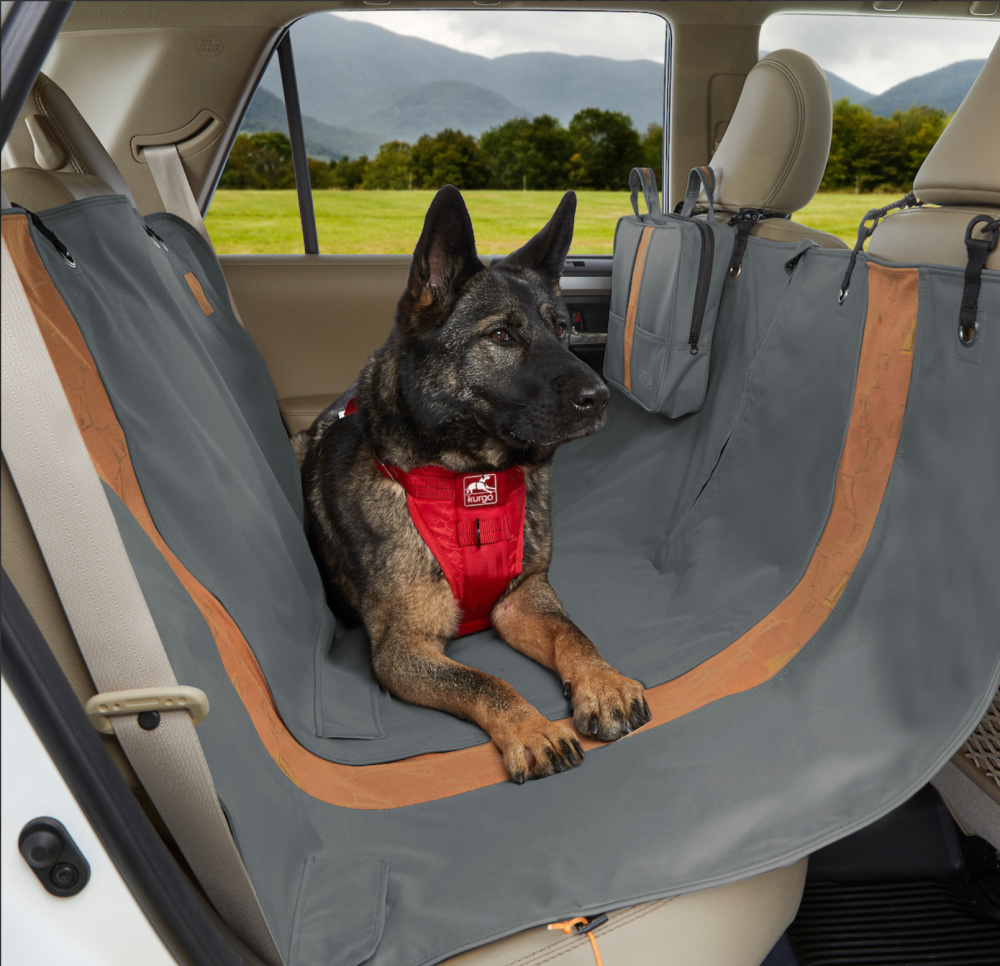 DAD + BEST FRIEND
Dad loves his best friend, and wherever Dad goes, his four-legged is sure to follow. Sometimes that well-earned messy adventure ends up in the back seat. Tell Fido to gift Dad with Kurgo's Wander Hammock, a waterproof, washable, and stain-resistant hammock that attaches easily to most cars, SUVs, and trucks (order the extended size). In three color ways, the eight attachment points secure the fit and a center zipper allows Dad to fold down half, or keep it up so Fido stays muddy, wet, and sandy in the rear.
kurgo.com / $69.99
DAD + MADE
Dad loves ready-to-wear, but he yearns for made-to-order. Voilà, welcome to MADE, and its custom made to measure ski and snowboard kits. The MADE hardshell Maximalist and Minimalist jackets and pants are waterproof, windproof, and breathable, and constructed in exactly Dad's measurements for a precise fit, which means Dad won't sacrifice the sweet spot between medium and large, or struggle to have his wrists covered. MADE's patent-pending system begins with choosing the fit and zip style, color, hood design, etc. followed by measurements (their great video defines how to measure correctly), and deciding upon details in the pant like mid- or high-rise, hand pockets, thigh pockets or vents, belt or flat waist, and reinforced instep. Revel in their software that scales the patterns for the perfect fit, and feel good that MADE only produces what they need. BTW, ladies, MADE is for you too.
www.indiegogo.com/projects/made-custom-made-to-measure-shell-jacket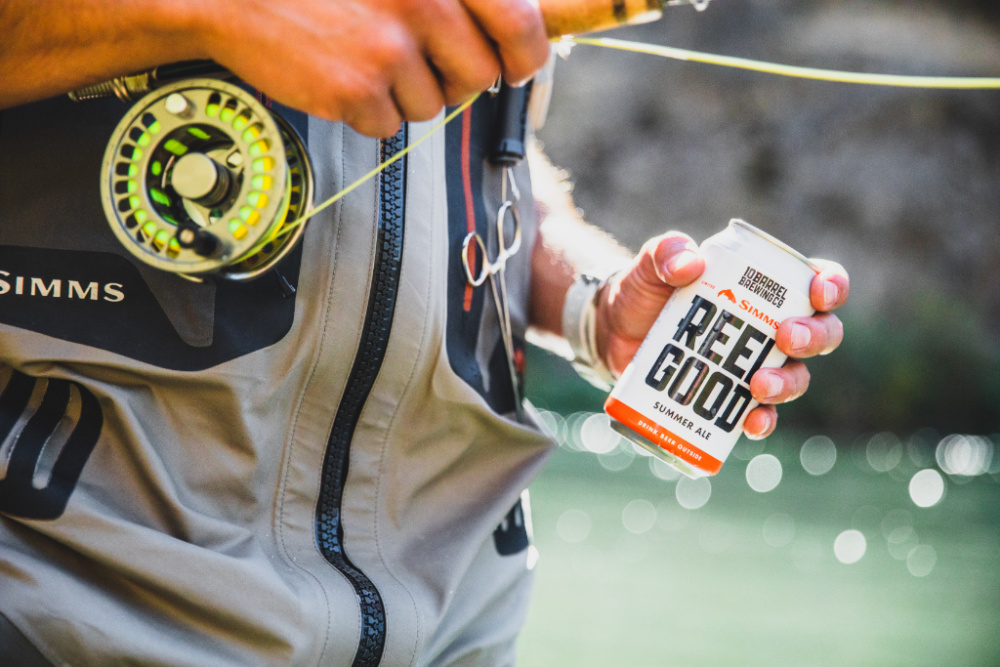 BEER + RIVER
Dad loves beer (and its complimentary recreational pursuit, fishing!). A 10 Barrel Brewing Co. and Simms Fishing Products collaboration produced the limited release Reel Good, a Kolsch-style summer ale that's brewed using traditional methods and subtle Champagne-like fermentation resulting in that clean, crisp, and balanced taste that Dad's always after on the river. As with all of 10 Barrel's Give Back beers, a portion of the suds benefit Trout Unlimited's Home Rivers Initiative, (a multi-regional watershed restoration and protection program) so while Dad's enjoying, the river and fish are as well.
10barrel.com / $12 six-pack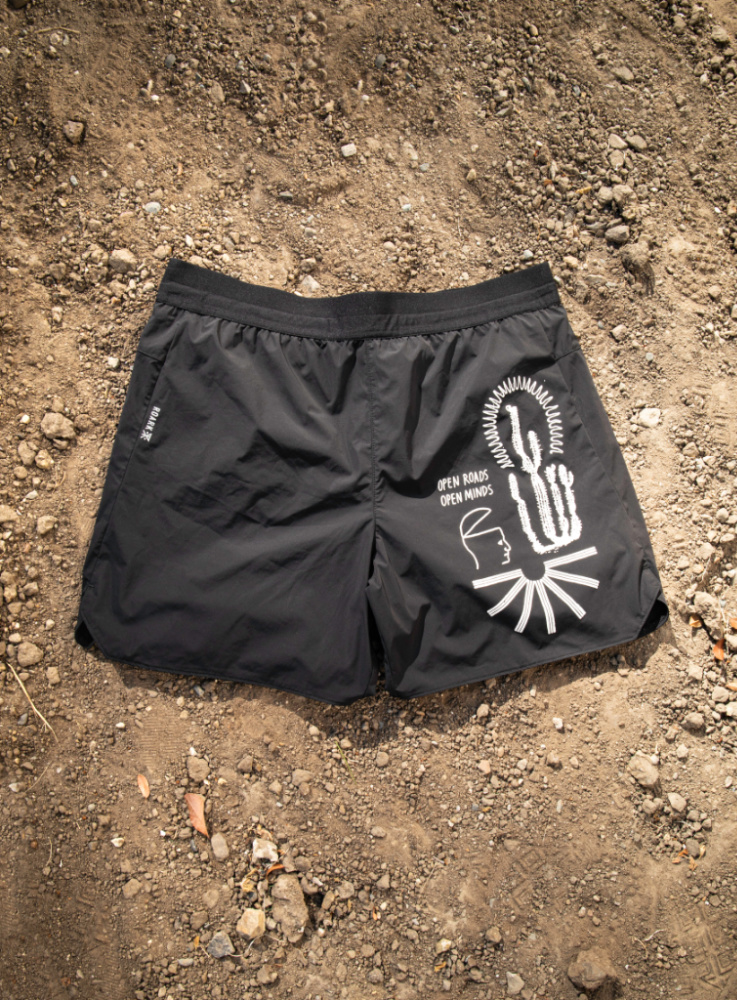 RUN + ROAD
Dad loves to run. Let him loose with Roark's Run Amok Alta short. Made with a lightweight 4-way stretch nylon, this technical short has a moisture-wicking brief liner, back cell stow pocket with zip, and a small vertical hip pocket for a key or gel packet. Meant for the days when Dad wants to run with an open mind and minimal distraction. The hand drawn graphics are a nod to Morocco.
roark.com / $69
EXPLORE + EXO
Dad loves adventure, and he likes to take his gear and toys with him. Enter the EXO system. Yakima heard Dad's request for amping up his vehicle for any adventure and this system allows him 20 different combinations of multiple attachments that'll transform his hitch into a "do anything, go anywhere multi-tool." Adapt and stack on the back, says Yakima, and they mean business. Start with the SwingBase, then choose a TopShelf, DoubleUp, GearLocker, GearWarrior, SnowBank, LitKit, and/or WarriorWheels. Add a BackDeck and GearTotes, and Dad can pack up for a week or year. The ease of use, adaptability, and functionality make this innovative system sing. Engineered and manufactured to the highest quality, the pros at Yakima know adventure, which means Dad's explorations are sure to be next-level.