The Powder 8s competition holds "ledendary" status in ski culture. This February, BigLife is teaming up with Jackson Hole Mountain Resort for their revived annual Powder 8s Grand Nationals. Teams from all over the West have competed to make it to this year's finals (BigLife will have a team vying for top honor!) and the stoke is revving up to watch and celebrate some spectacular winter turns.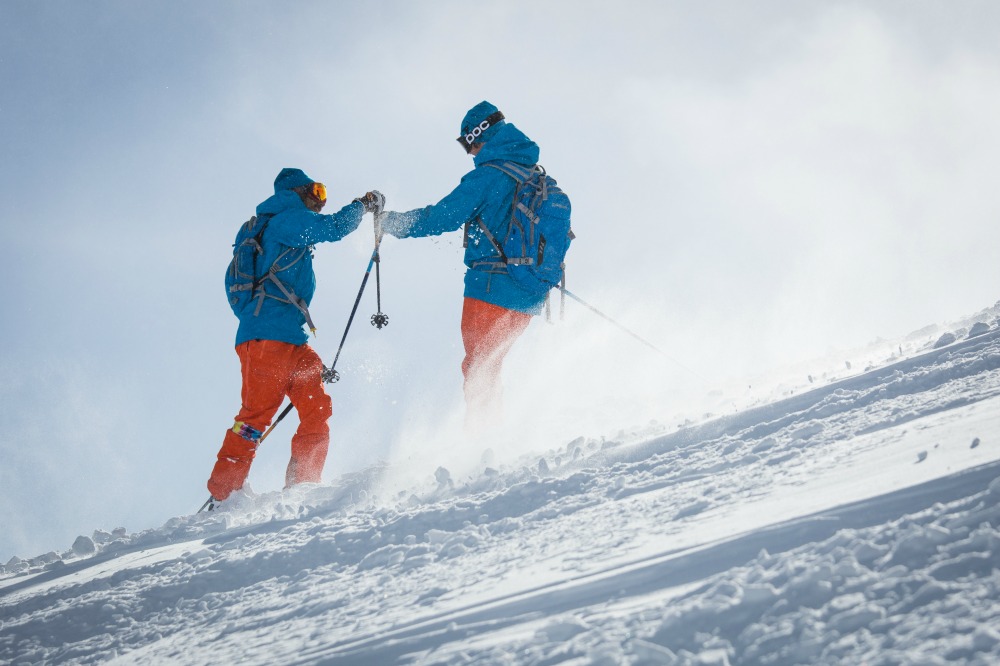 Here's your BigLife Guide to the Powder 8 Grand Nationals in Jackson Hole
Date: February 4th, 2017
Location: Cody Bowl; Jackson Hole Mountain Resort
Time: 10:30 AM
How to watch: Great views of the competition can be had from Rendezvous Bowl or the top of the tram. Per JHMR's advice, you should only try to watch the competition from the bottom of Cody Bowl if you are avalanched trained, know the terrain, have rescue gear and are up-to-date on this year's record avalanche danger out of bounds. In other words, watch from in-bounds. It's easier to drink beer there, too.
What's on the line?  22 teams are gunning for over $10,000 in cash and prizes. And timeless glory, of course.
How are teams scored? Synchronicity, dynamism, and symmetry are the names of the game in Powder 8s. Five championship judges will score competitors based on the USA Powder 8 Championship Rules. Jackson Hole provides those rules as follows:
Three components, 15 points each
Synchronized Skiing, two skiers ski in sync to form the figure of linked 8s (not opposite synchronized)
Dynamic Skiing, both skiers use a blend of three ski performances (edging, twisting, bending) to maximize control, speed, shape, and synchronicity.
Roundness, symmetry, line of descent is a combination of three components. 

Roundness = round shaped turns.
Symmetry = turns from one side to the other are the same (left turns are the same as right turns).
Line of Descent = path of linked 8s should be straight down, not necessarily following the fall line.
Check out the video of last year's competition here: