The first blast of snow hit the Sun Valley high country earlier this week, and locals were abuzz with winter stoke. Luckily, another round of Powder is set to hit the area Sunday evening, this time in the form of Powder Magazine's debut film, Monumental: Skiing Our National Parks. Shot on location at Glacier National Park, Grand Teton National Park, Yellowstone National Park, Yosemite National Park, and Olympic National Park, the folks at Powder spent all of last winter traveling to some of our country's most hallowed grounds with a rotating cast of athletes in search of adventure, solitude, and wild skiing. What they found was a mixed bag of everything the mountains have to offer. From perfect corn on the peaks that tower above the rainforest in Olympic National Park, to stable and blower powder covering the dynamic terrain of Yellowstone, Monumental serves up more than just top level skiing. It allows the viewer to connect to our national parks in a unique and intimate way. Despite the millions who visit these parks every summer, they are relatively untouched all winter. The experience of skiing these areas in the dead of winter offers a completely different perspective on the stunning National Park landscapes that most people will never see.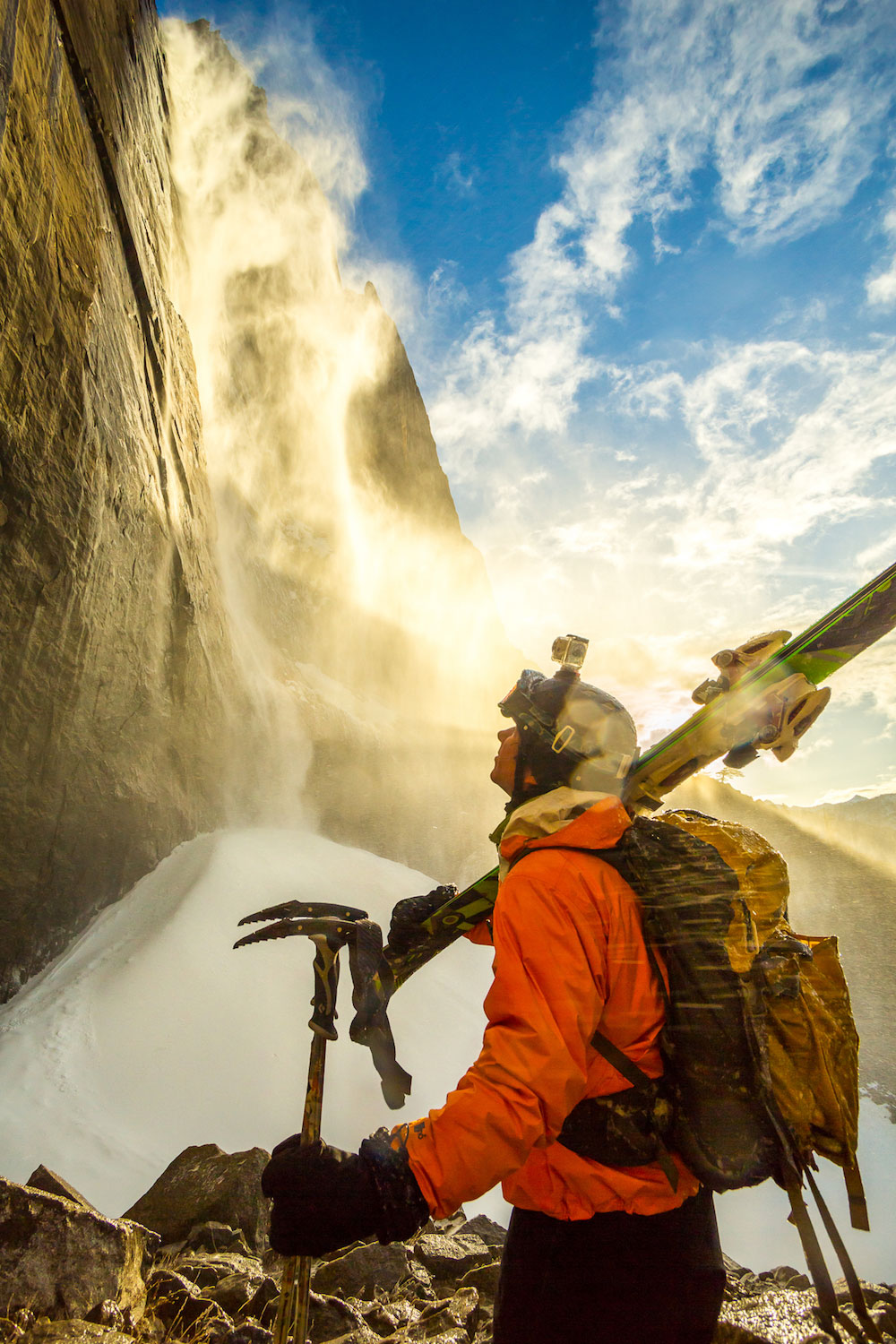 BigLife Magazine caught up with Sun Valley natives and featured professional skiers, Griffin Post and Lynsey Dyer, to get their thoughts on some of the adventures and revelations they experienced while filming Monumental.
BigLife: Griffin, you now live in Jackson Hole and get to spend a couple of days a week skiing in Grand Teton National Park, what is it about that place that is so unique?
Griffin Post: The Park has hordes of visitors in the summer, but it's a different story in the winter. The sense of solitude is unique, and so are the weather patterns. There can be no snow in town, or even at the ski area, but then you go into The Park and there is a foot of dry blower. Some days you feel like you have Disneyland all to yourself. There are a lot of high consequence lines though, so as much as you want to open it up, you ski conservatively.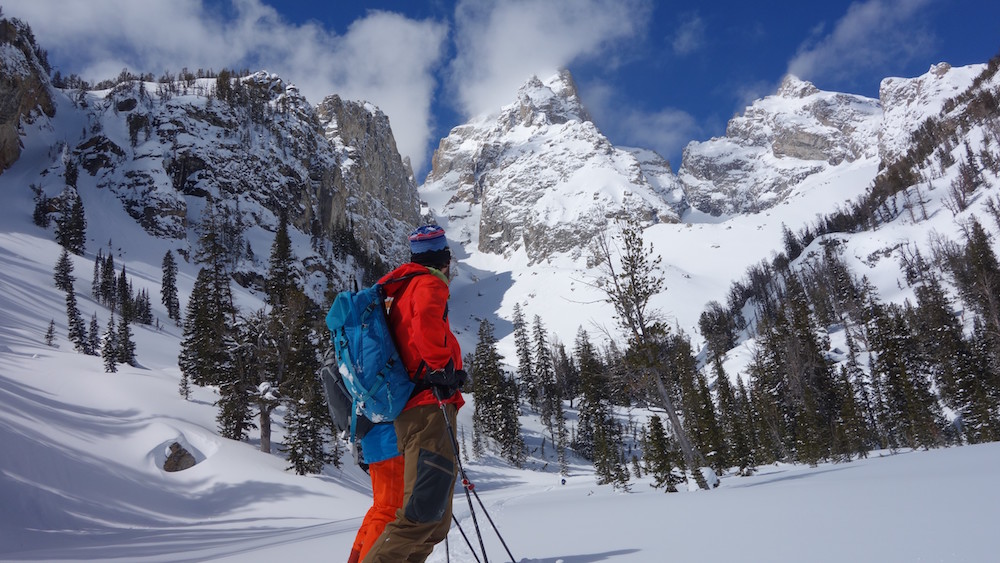 BigLife: Lynsey, you were part of the Yellowstone trip, tell us what that was like.
Lynsey Dyer: It was an eye opener! I had never camped in the snow in the dead of winter before. We had a 15-mile slog to get into our zone, so we were truly isolated and knew there was no help if we needed it. The first night of camping I was so cold I wasn't sure I was going to wake up. I get cold really easily and I seriously thought I was going to freeze to death that night. As the trip went on however, I realized my body was starting to adapt. I could feel myself becoming more efficient, and my tolerance to cold increasing. Having issues with the cold all my life, I wasn't even aware that my body could adapt like that. We don't need comfy beds and heat; our bodies know how to do it if we immerse ourselves in that environment.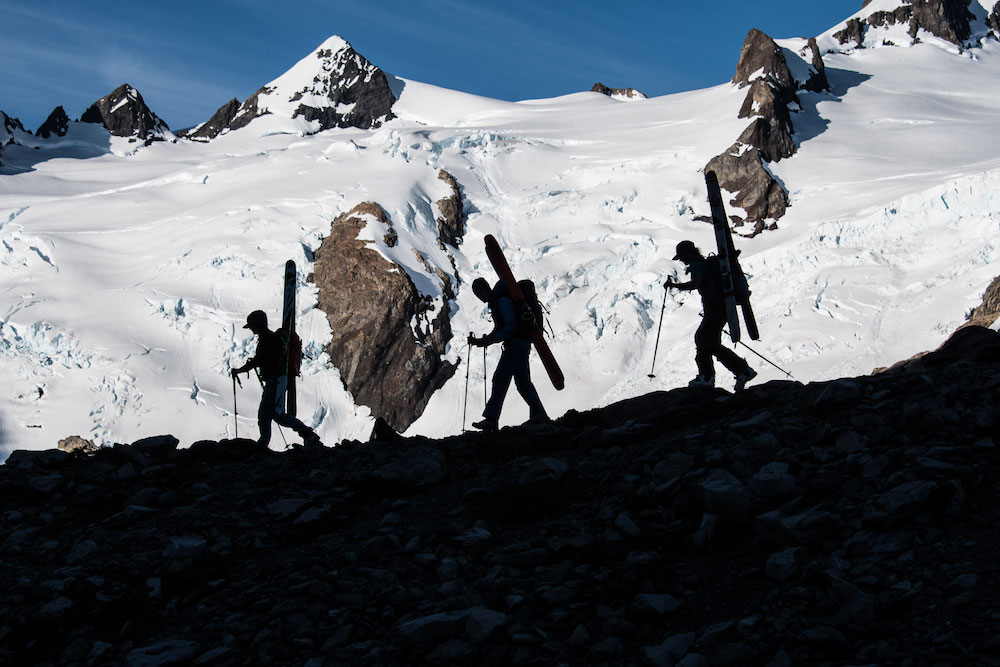 BigLife: That sounds cool. So what was the terrain like at Yellowstone?
Lynsey Dyer: Incredible! After our long slog, we reached this basin with lines all around. There were some major cornices towering above the basin that caused us to pay close attention to where we set up our camp. There were tons of airs and features and great skiing all around. One day we each got like seven lines, it was heaven!
Despite the remote lines and self-supported nature of trips like these, this film is not about meadow skipping through some low angle powder field in our nation's greatest zones. Monumental: Skiing Our National Parks features high octane skiing by some of the best skiers in the world.
Monumental will be screening in Sun Valley this Sunday, October 23rd at Whiskey Jacques. Doors open at 6pm, film rolls at 7pm. A Q&A session with filmmakers and athletes who were part of the film will follow. Tickets are $10 – purchase online here.
If you can't catch Monumental in Sun Valley, snag tickets for one of their other 19 stops on the Monumental film tour. Details here.