ON SALE FEBRUARY 8 – MARCH 8
Limited Quantities Available
In an effort to keep our festival going, while continuing to highlight our partners and valley, we have put together a special edition of TASTE OF TETON VILLAGE "TO-GO"!
TASTE OF TETON VILLAGE TO-GO features a custom tote bursting with a variety of delicious and ready-to-eat après ski treats, cocktails, wine and beer from some of our favorite local restaurants and beverage partners. Each bag serves 2.
$50 from each bag sold will go directly to our beneficiary Hole Food Rescue. A portion of the proceeds will benefit Hole Food Rescue's newest initiative, Sprout Weekend Food Bags. Launched in fall 2020, this program aims to help children that may be experiencing food insecurity by providing their families with nutritious groceries for the weekend.
"More than 17% of children in our community rely on free and reduced-price meal programs for their daily nutritional needs during the school year. When school is not in session, these children are likely missing those meals altogether," says Lisa Lent, Hole Food Rescue Executive Director.
Our West Bank restaurant partners will be preparing mouthwatering bites that are sure to refuel you after a day on the slopes. Each bag will include two bottles of wine and a sample of local adult beverages to keep you hydrated. This is the perfect way to end a winter day in Jackson Hole!
Thank you for your support and we hope you will enjoy this special edition of Taste of Teton Village TO-GO!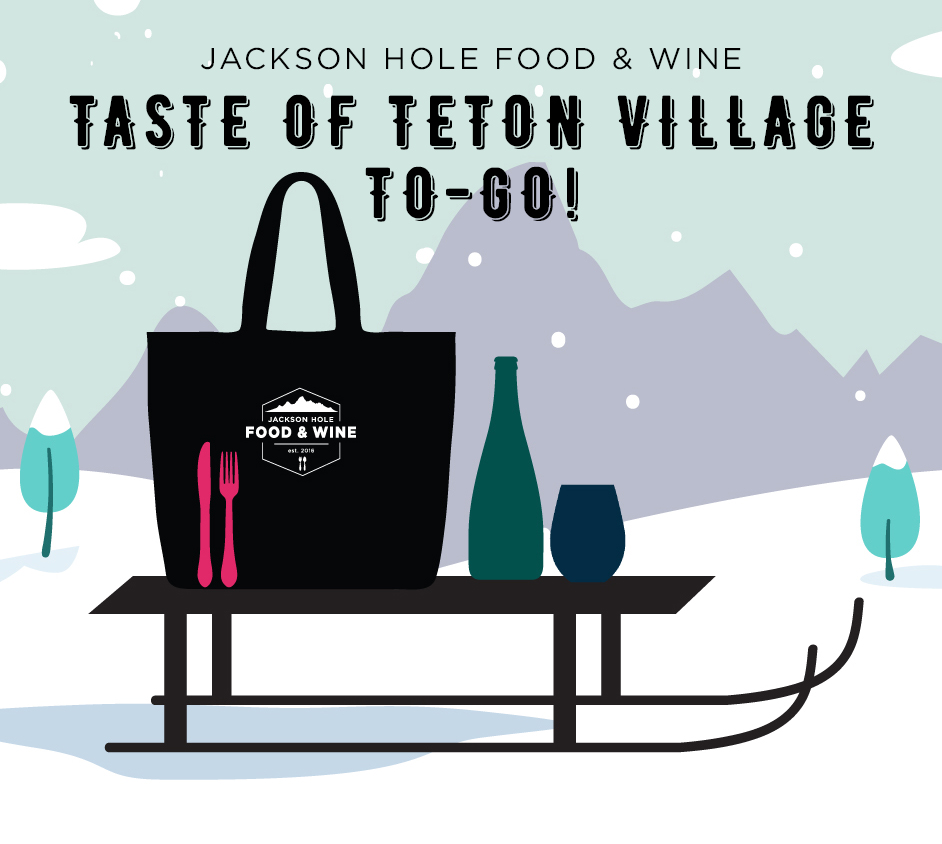 ONLY 75 BAGS AVAILABLE
SALES END MARCH 8 OR WHILE SUPPLIES LAST
MUST BE 21 OR OLDER TO PURCHASE
BAGS CANNOT BE SHIPPED – PICK UP ONLY!
BAG PICK UP – MARCH 13, 3-5 PM AT FOUR SEASONS RESORT & RESIDENCES
Participating Restaurants:
Participating Beverages: