Date(s): Anytime from now until Sunday, February 14.
Time: Whenever love strikes, morning, noon, or night.
Place: Chair lift, love seat, river's edge, mountain's top, in line at the coffee shop.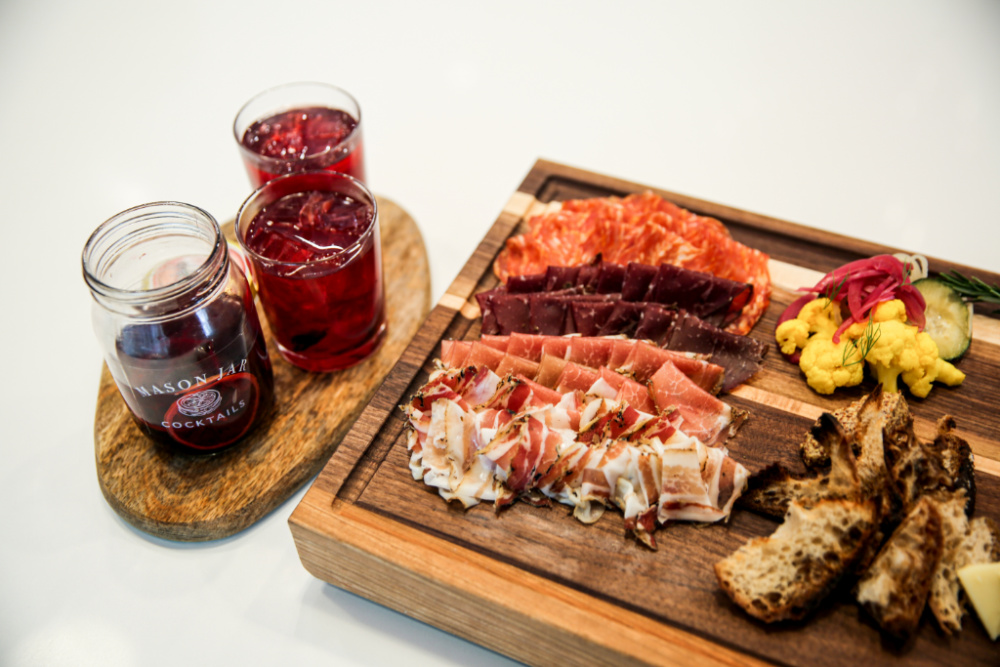 Butchered, cured, wood-fired, it's love at first bite at the Chop Shop, Park City's first butcher shop that offers everything your meat and cheese man or woman desires. Sustainable hand-cut meats, sandwiches, wood-fired pizza, and that all-important lovely charcuterie platter for your hearty indoor picnic. Start your love affair now with their "Be Mine" Valentine's Day special, a date night charcuterie board plus a choice of Mason jar cocktails. Curbside pick up and door-to-door delivery. In town, head to 1177 Center Drive / 435.602-0244 OOT, order now! All items are packed securely in insulated packaging ensuring its freshness and temperature.
$65 / chopshopparkcity.com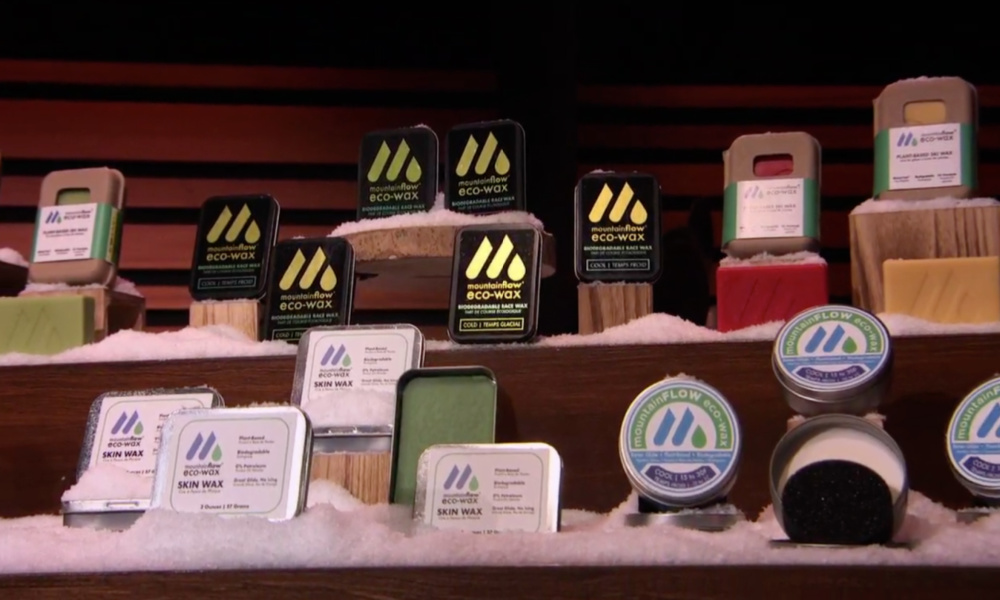 SHARK WAX? Nah, it's mountainFLOW eco-wax!
Be kind to your mountain playground with plant-based glide waxes that are non-hazardous to the environment. Their new race wax with exclusive ceramic nanotechnology is hydrophobic while being 100% biodegradable. Check out founder/owner Peter Arlein on Shark Tank, and watch him decide upon offers from three sharks.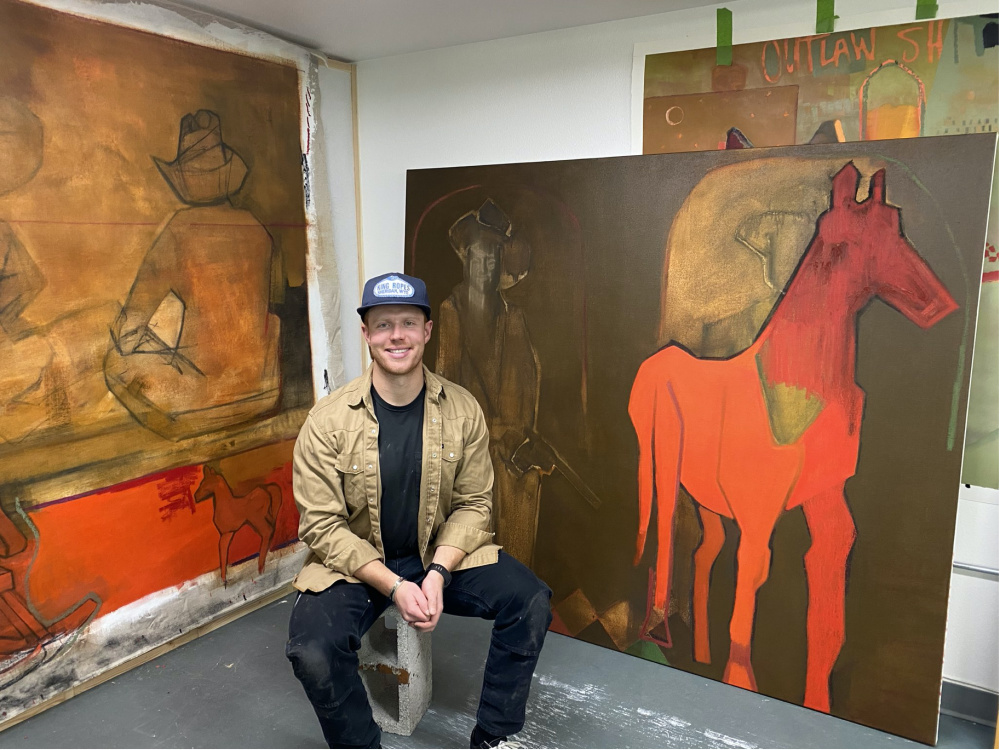 STRAIGHT FROM THE HE(ART)
Set the mood for art from Wyoming artist Connor Liljestrom. His original works explore themes inspired by the artist's life in the Tetons, mythologies, Hollywood and pop culture, natural history, colonialism, and the canon of Western-centric art history. Working in oil and mixed oil media, his bold and large scale work demands attention, inspiring conversations, and entry into his solo exhibit, "The Last of The Old West."
Park City Pop-Up / 625 Main Street / Monday, Thursday – Sunday 10A-6P through April
Jackson Hole / New West Fine Art / 98 Center St. off the Town Square
https://www.newwestfineart.com/pages/park-city-pop-up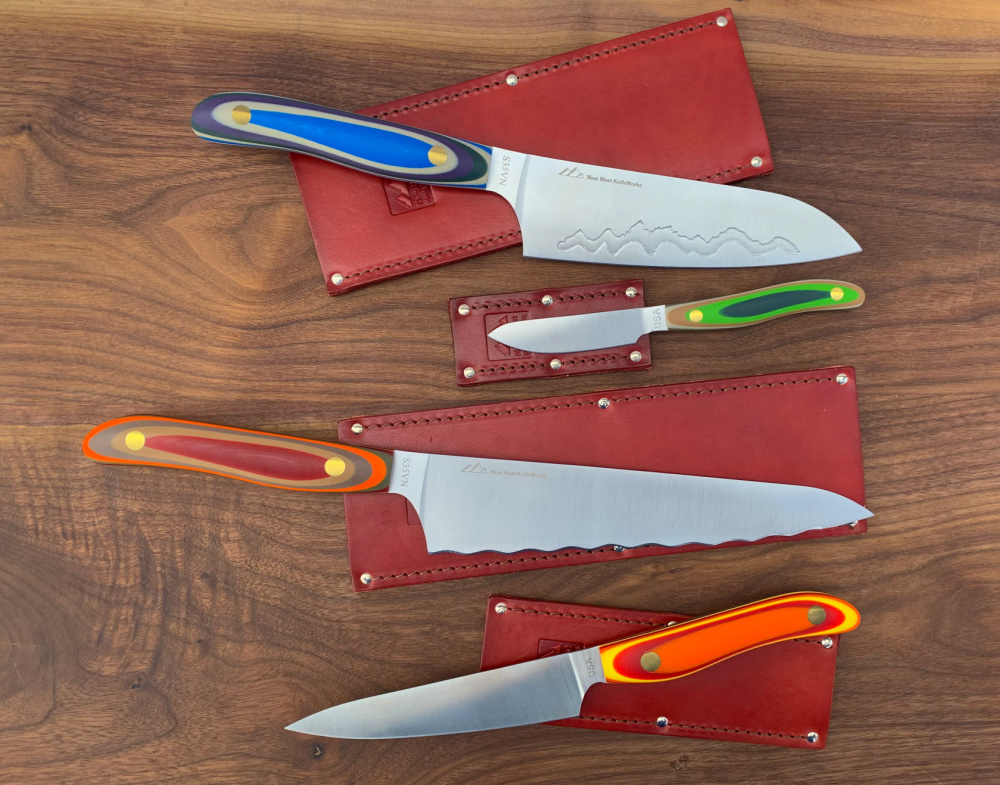 ANYTHING'S A POSSIBILITY…
For the man or woman in your life at New West Knife Works in Jackson or Park City, or online at newwestknifeworks.com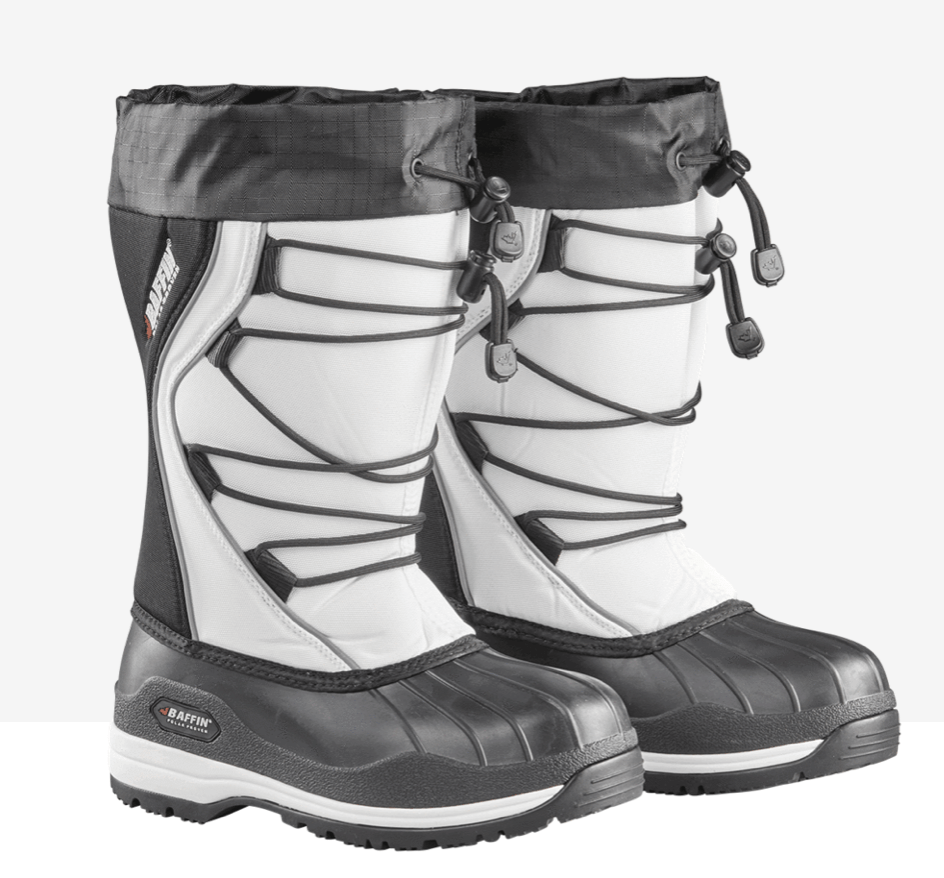 THESE BOOTS ARE MADE FOR…
Walking…The Icefield by Baffin / "Babe, my feet are cold!" Accomplish warm feet with with boots with a temperature rating of -100oC/-148oF, double aluminum insole, double B-Tek insulation, Arctic Rubber Shell and Polar Rubber Outsole in these white-out cold-stoppers from the Canadians.
$214 / baffin.com
Skiing…The Radical Pro by Dynafit / Gift your Valentine with Dynafit's lightweight, durable do-gooder with an extra-wide 103.5mm last, minimal heat-moldable liner, and fresh green fiberglass-reinforced Grilamid. With with its Hoji Lock system that magically puts the boot in walk mode while loosening its top buckle and cuff strap, you'll be loving these always.
$799 / dynafit.com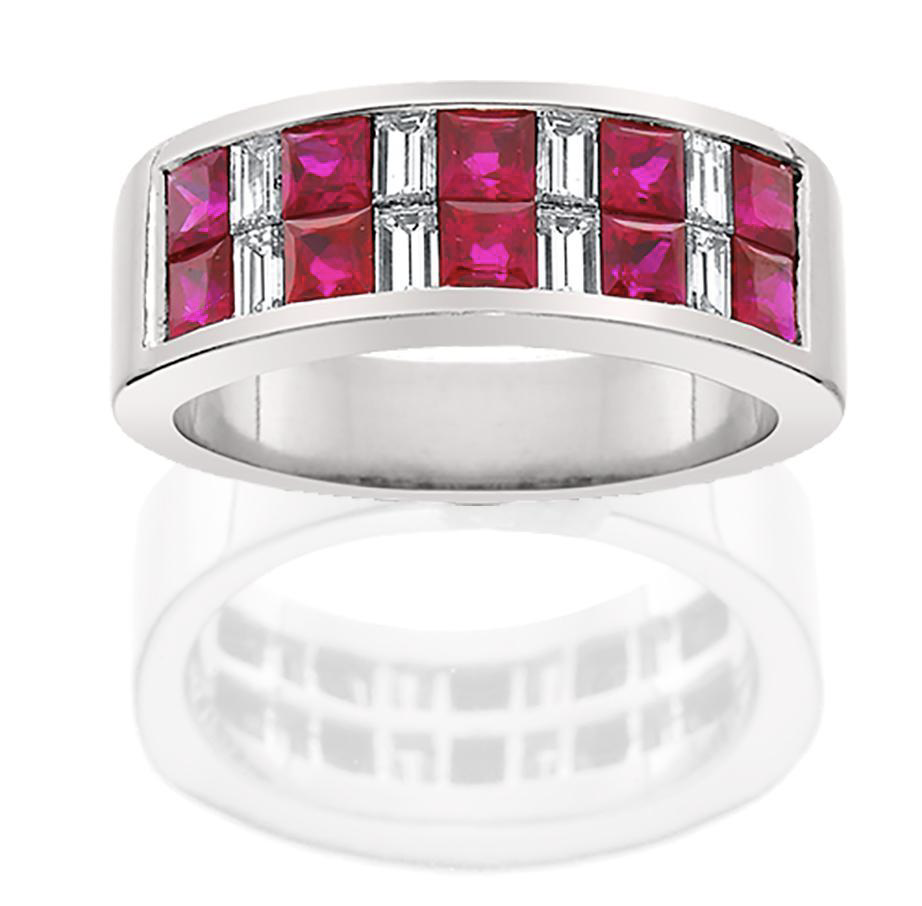 Did you say princess-cut rubies and baguette-cut diamonds? Sparkly, shiny, eye candy sounds as good as it looks, and looks even better on her hand. Peruse happiness at the premier fine jewelry store in Jackson Hole since 1970. Not in town, call it in, just get her ring size, stat!
$8400 / hines-gold.com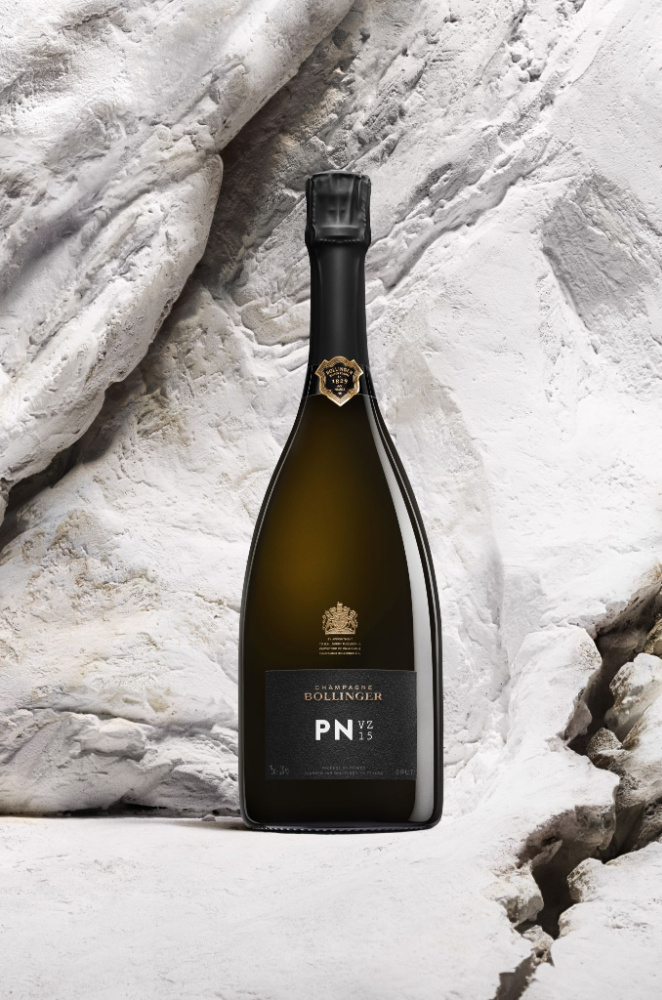 When champagne and flowers is on deck, order the latest from Bollinger. Their PN VZ15, made entirely from Pinot Noir to underscore the very essence and DNA of the House style, is the first new cuvée added to Bollinger's permanent range since rosé in 2008. Blooms seen here, a Sundae Kind of Love from Farmgirl Flowers. Still living in dry January, or just prefer the non-alcoholic menu, try Grüvi Bubbly Rosé or Dry Secco.
Approx. $120 / wine-searcher.com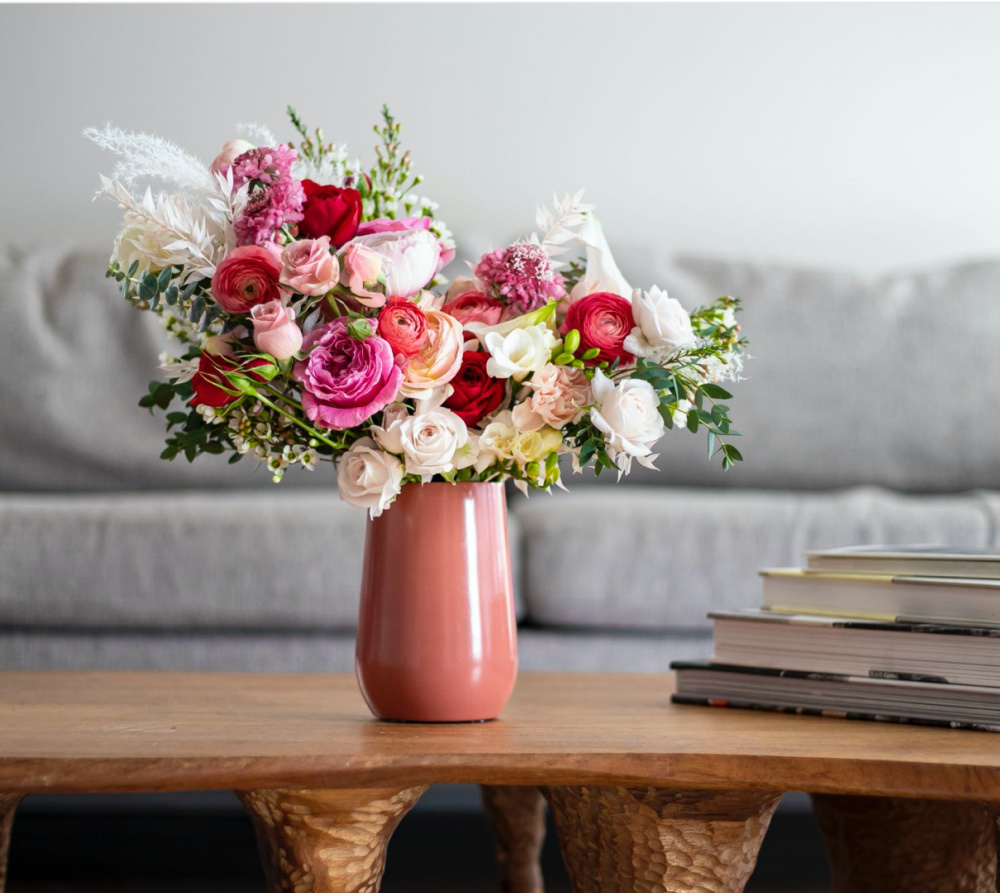 Bouquet shown $95 / farmgirlflowers.com