"All these clouds in fantastical and luminous shapes, these chaotic darknesses, these hanging green and pink immensities, these gaping blazes, these skies of black or purple, affect my brain like a powerful drink or like the eloquence of opium."
—Charles Baudelaire
For many, it's the stretch of the sky and the elixir of changing seasons. For others, it's the simple pleasure of seeing miles of fenceless land at sunrise. Maybe it's hiking a steep canyon among sky-reaching peaks or walking towards the familiar chords of a river's song. For some it's the imprint of a childhood experience that forever connects them to the land around them and the inhabitants of that land.
There is a constellation of ladies in the West­—executive directors who helm a pocketful of nationally-recognized land trusts. One currently represents 14 states as the Western Director for the Land Trust Alliance. Their combined years protecting land total nearly a century, and from their saddles, offices, and drift boats, they've conserved thousands of acres. Committing their waking hours to ensuring that views, trails, and access remain intact involves strategic plans demanding leadership qualities that have less to do about gender and ego, and more to do about nurturing, flexibility, and their inimitable relationship to time. Tack on an irrefutable love of nature and their "glass-totally-full" attitudes, and you have women on a mission.
A land trust is defined as a non-profit organization whose mission is to conserve land either by acquisition, donation, or by a voluntary legal agreement with a landowner known as a conservation easement. A landowner's desire is to grant the land trust a promise to protect and steward their land in perpetuity. A landowner does not give up any rights, but rather limits the use (they're likely not into uncontrolled sprawl) and in return receives a tax benefit and the assurance that they've protected that scenic view, and the generational, historical, agricultural, and recreational value tied to a region. And, best of all, the easement stays with the land, regardless of who owns it.
There are over 1,100 accredited land trusts in the U.S. Most function with lean teams, infused by an energetic community, a power source of volunteers, and a canopy of faithful donors and landowners ready and willing to invest in the particular gift that is the preservation of our natural resources, biodiversity, and nation's heritage. Everyone benefits from the lifetime guarantee. However, the stars need to align for a perfect execution, and because conservation is the ultimate team sport, the people leading up these land trusts are really "collaborators-in-chief."
At the trailhead of each of their lives was a sign. And, it came from nature. Their personality traits and leadership styles may differ slightly, but their circuit boards all contain the same wiring. (For three out of four of them, stirrups were involved.) Because of their uncanny listening skills, deeply-held beliefs, and a drive to combine passion and career, they serve up the sky and land with motivation and purpose. For each, their relationship to nature determines and enhances their ability to communicate to farmers and ranchers, urbanites, and the power players in Congress. They collaborate across boundaries, and lead with an ecologist's frame of reference as they inspire transformational change.
Life in the "Big W"
Idaho's Joselin Matkins
Between darkness and wonder roam the elk, wolves, grizzlies, and Joselin Matkins' recurring nightmare of being trampled by a moose. As a young girl, she heard rumors of it happening more than once in the Bridger-Teton National Forest, where she spent her summers investigating the backcountry. Her father, a fireman, and her mother, a teacher, took their only child to spend summers at their cabin along the South Fork of the Snake River near Alpine, Wyoming.
As a six-year-old girl, Matkins and her family spent one summer camping in 15 European countries with nary a night in a hotel bed. Repeating that scenario when she was slightly older, she experienced the East Coast and later Canada rolling along in what she coined "The Big W"—that giant floating room on wheels, the Winnebago.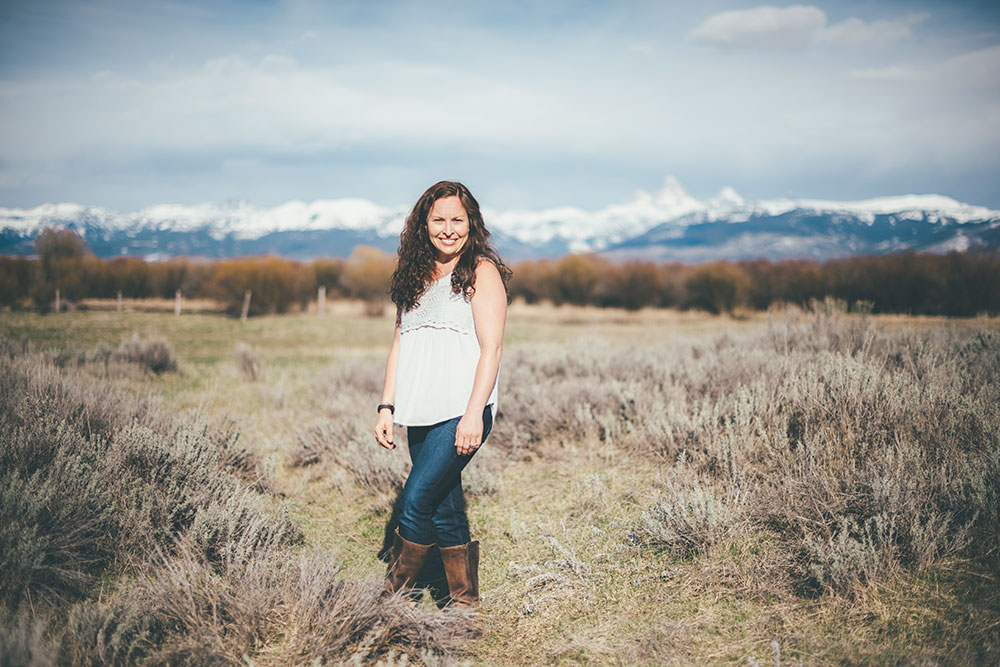 After living as a teenager in Sun Valley, Idaho, the prospect of degrees in ecology and biology took Matkins to college in Boulder, Colorado. Even away from home, her pattern of living on the edge of nature followed her. For four years, she lived in a primitive log cabin at 9,000 feet with no plumbing or heat, stashing newspaper between the cracks to keep out the blowing snow. Luckily, Matkins had more than a fire to keep her warm. Rick Bass had hypnotized her. From the infamous Montanan author's book, Winter, she felt a "kindred spirit and I wanted badly to see the landscape he was experiencing. So, one year as the snow melted and the semester ended, I took my first solo road trip. In my white, rusting '88 Toyota truck with a camper, my dog and I made the trip to Yaak, Montana. It was eye-opening and just as I imagined it—wild, isolated, and pastoral."
Her first summer after college, Matkins landed in Montana's fields again, asking herself what she was going to do with her life. She credits a visit with her tinkering father to the Building Materials Thrift Store in Hailey, Idaho, where the Wood River Land Trust had posted a job for a stewardship coordinator, as the beginning of her career. "What is this?" she asked her father. "At the time, I didn't even know what a land trust was." She applied the next day. She didn't get it, but she told them she was going to be their intern as soon as they'd let her in the door. That was 2001.
After two years working with that land trust, a Masters in Forestry summoned Matkins back to school, then she graduated and headed to California to work with the Placer Land Trust. However, when a position in her home state opened up, she moved to Idaho to become the founding director of the Sagebrush Land Trust in Pocatello, where within one year she also became president of the Idaho Coalition of Land Trusts. Studies in sustainability leadership illustrate that the two most important indicators of environmental commitment are experiences of natural areas and family influences. For Matkins, it was the perfect storm. "My parents didn't see nature as something special to be treasured," she says. For them, the natural world was more essential than special. "It was just what they experienced every day living off the land. And, today it's absolutely vital to my physical and mental health."
Indebted to her parents (now in their 70s and still skiing 100 days a year) for her exposure to "open space," Matkins recalls her all-time pivotal moment when, driving along Highway 33 from Rexburg, she saw the Teton Range unfolding before her. "I was completely overwhelmed and pulled into the scenic overlook. The Teton River cut through a wall of willows in the foreground, the Tetonia granary towered in the distance, and beyond that, the Teton Range reached into the sky." Yes, that view from the car—a view that is full of potential, promising to reveal its secrets and wonders to those willing to turn off the car and head outside. It changed her life.
Matkins then became the Executive Director of the Teton Regional Land Trust, which, now in its 26th year, protects over 32,000 acres in eastern Idaho that include portions of the world-class Teton River, Henry's Fork, the South Fork of the Snake River, Island Park, and Shotgun Valley, plus hundreds of family farms and ranches, and probably that spooky moose.
Matkins has been working closely with landowners for years and her interactions with them have solidified the importance of the legacy of land in her mind. Her visits to their farms and ranches, whether on a four-wheeler or as part of a roundup (she once helped move over 200 cows and calves), all add yet another layer to her land conservation journey. "Every interaction I have with a landowner is important. Learning why they love their land and how they want to see it passed to future generations takes the ability to listen and empathize—two characteristics that women seem to excel at."
Sculpting a culture of connectivity and compassion establishes the "trust" component for the land trust. Her goal? To foster a love of both natural lands and working lands, and create opportunities, which support a vital community for today, not just in the future. Matkins says, "There was an invisible pull that brought me to this place, and the thought of leaving before I've done absolutely everything I can to protect the incredible beauty and character I felt back in 1995 is incomprehensible. This place is in my bones. It embodies who I am."
The Element of Unlimited Possibilities
Utah's Wendy Fisher
Life elevated." It's Utah's slogan, but it's likely the best way to describe Wendy Fisher. As a young girl she had aspirations of being up on a stage. Instead, she chose to be up in a saddle riding through the orchards of Utah County. But it was paddling upstream with her father in Maine—her first outdoor memory—that she considers a revelatory experience about the complexity of nature. "From placid lake to marshy meandering river, it was suspenseful not knowing what would happen around the next bend, and I liked that element of unlimited possibility."
Since founding the statewide Utah Open Lands in 1990, Fisher has been an advocate for untouched lands. Acre by acre, this land trust has protected over 58,000 acres, including the 860-acre Redford Family Nature and Wildlife Preserve and the immense 13,000-acre Wolf Creek Ranch Reserve in Wasatch County, which alone prevented the development of over 12,000 homes. But, what keeps her up at night is "what still needs to be done."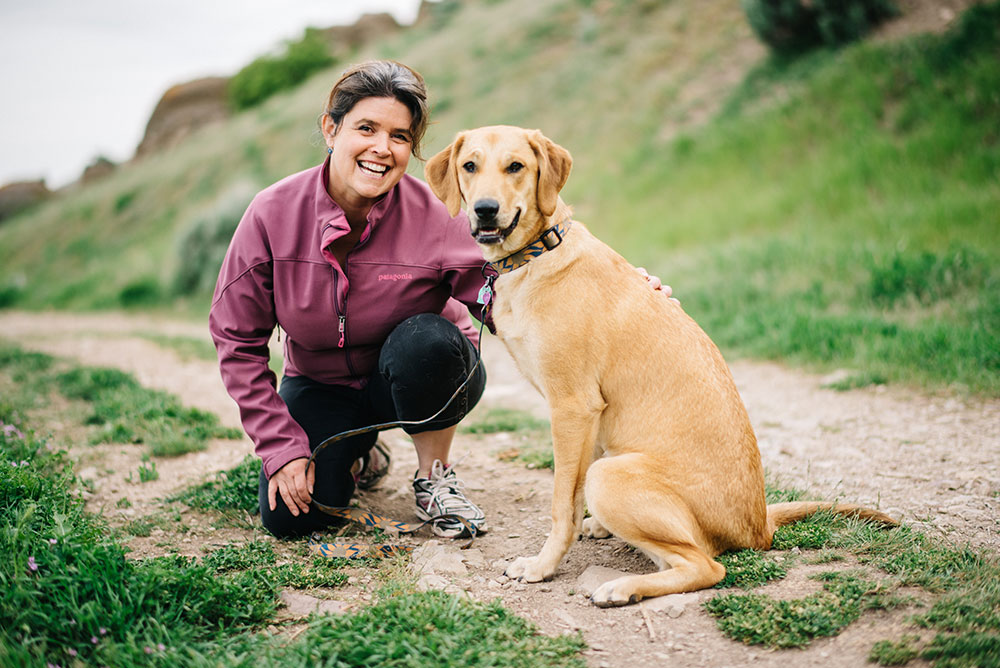 Fisher has observed a lot of change in the last 25 years. "We are losing more landscapes and the places we have protected have become more precious. The responsibility to ensure the protection of the conservation values attendant to the landscapes is not greater than it used to be, but it carries a heightened awareness of both the fragility as well as the resolve of the natural world." The E.D. position calls for selecting and implementing high-priority land protection and stewardship projects. In addition there's the long-range planning and the obvious factor of financial resources.
You might think that ranching is a male-dominated endeavor and that a woman whose mission is conservation might have a hard time with this important constituency—but that has not been the case. Fisher realized that working with the ranching families is "the least gender- specific part of the job. In our connection to the land we share a connection to each other. Landowners place easements on their land because they love their land. I have dedicated my life to this work because I love the land." She continues, "Whether the numbers demonstrate that women are more adept at land trust work or not, here is the reality. We can't be in this alone. Women may have the flexibility and even the societal 'OK' to take on the responsibility of nurturing our planet, but it is our planet. We need to follow those willing to lead."
Fisher has always felt lucky that "a group of passionate Park City folks got together and decided to reach out to the Jackson Hole Land Trust" to craft a plan to save what they loved about their community. That meeting, two-plus decades ago with Story Clark, an encyclopedic guru of land conservation strategy and finance (and former Senior Director of the Jackson Hole Land Trust), helped define the "culture of care" at Utah Open Lands. Today, Fisher still feels a sense of accomplishment, not for herself as collaborator-in-chief, but more for her board and community because there is a mutual understanding "that gives us the perspective of years past and provides experiences for the next generation."
The core of land conservation is people and land, and every executive director would agree that protecting land is an all-inclusive and complicated expedition comprised of the nitty-gritty and the day-to-day. "Protecting land is complex; it can include intense funding campaigns and tough family dynamics. Even in a community dedicated to the recreational opportunity, habitat, and scenic grandeur of the surrounding landscapes, there are always differing visions. Land preservation takes time." It's not unusual for a specific project to take years and to involve a lot of 'straight talk.' And, surrounding one project are many others that need stoking. One moment Fisher could be forming a new community partnership, or negotiating with a government agency, or articulating the trust's mission to the media. Whatever the challenge, "in tackling and addressing these issues we dispel illusions, and we build integrity and trust. For me this is a tremendous life lesson."
And it's not the only lessons she's learned in her work. Fisher says, "Landowners who are committed to seeing their lands protected forever have a unique understanding of the passage of time. They watch the seasons, they see the changes in the landscape are a product of land practices, which are best examined as a product of nurturing a landscape over time." Nurture the nature? Yes. And, this lady of the land persuades us to think 'big picture' when it comes to conservation. "It's important that we enlarge our sense of community, look beyond our gaze, beyond ourselves, because our part in history is a chapter that hasn't been written, so let's make damn sure it's a compelling read."
Lunch Hour
Wyoming's Laurie Andrews
There were peaches. And, the horse named Diana, (pronounced dee-AH-nah). It was her family's 350-acre orchard, and the mare lived just behind the orchard at her grandparents' ranch. While her parents played tennis, she'd ride with her aunt. At five years old, she'd be dropped off at the ranch and run straight to the barn, saddle up, and ride all day long, through the berry patches and the orchards. It was California. Open space, long days, rolling hills, dusty trails, and snakes. One Mother's Day at the age of 11, her aunt cinched up the saddle, Diana took off, and Laurie Andrews fell off. There was internal bleeding and a stay in the hospital. But, before anyone could stop her, she was back in the saddle. Why? There was nothing that mattered more to her than being outside.
"Why do I bring urgency to my work?" Andrews asks and then answers, "Because, when I was growing up, I got to play outside all day long, every day in the summer. I got to discover my family's property and always, there was a sense of adventure. That land was in my DNA. And, now of course, it's all changed. There is no orchard. There's traffic."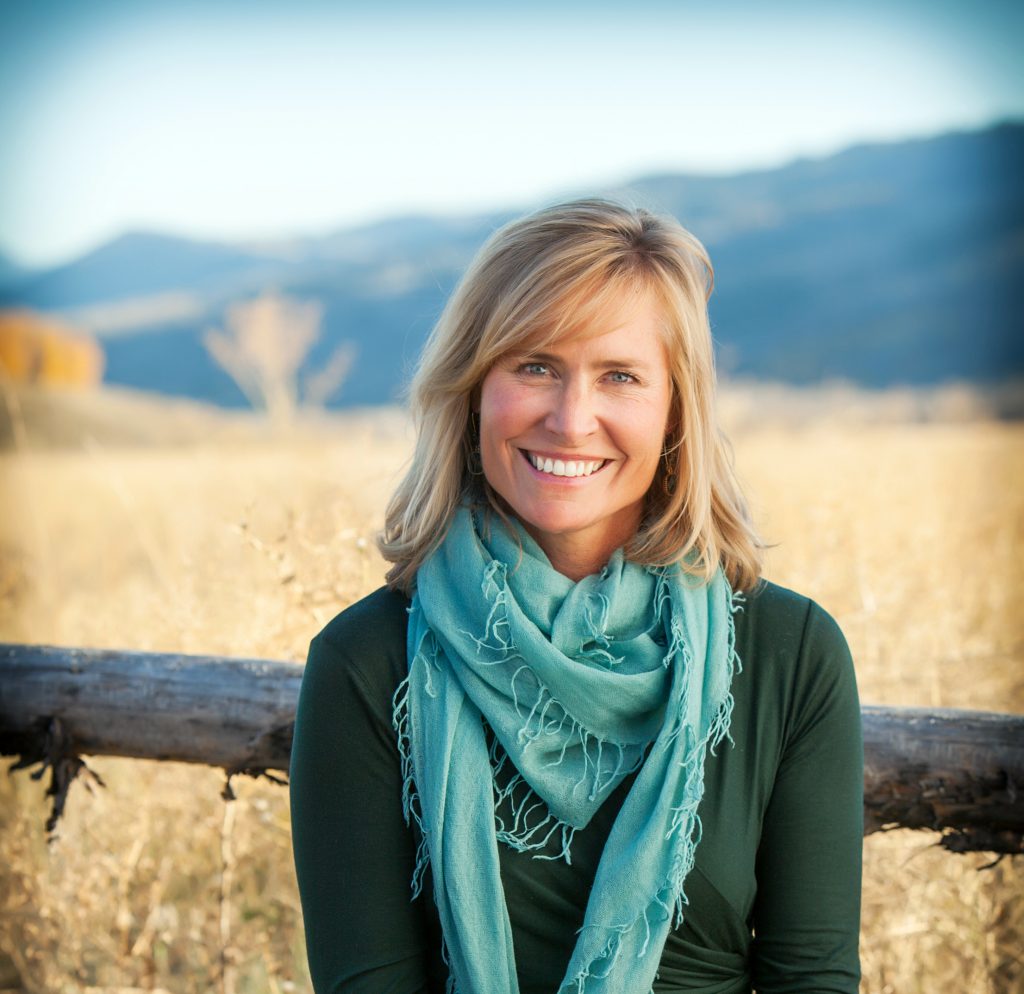 For Andrews, she sees value when it comes to getting people outside. And her outside is one of the most pristine, wild, and protected areas in the West—Jackson Hole, Wyoming. "I think it is such an important goal of each of us to live with intention and awareness for our natural world and to realize our natural resources are limited." In Jackson Hole, an outdoor utopia for locals and second-home owners, a bucket list destination for visitors from Chamonix to Chengdu, and a county listed as one of the priciest in the nation, 97 percent of the land is federally owned, leaving a slice of private ranches, farms, and properties for protection. Her goal? For Jackson Hole Land Trust "to be relevant to the whole community, to be integrated into the community fabric and the open space—be it for ranching, for wildlife habitat, for scenic or recreational use—to be appreciated by all for everything the land provides us as a community." And, she'll be the first to admit, it's not a walk in the park.
Close to 10 years ago, land trust projects were impacted by the recession. Voluntary conservation was halted, real estate was devalued, long-term giving slowed, and donations dropped. Many land trusts asked the question, "Who are we going to be now?" Andrews, positivity in person, thought twice about this, knowing there is a "cycle to life, to the economy, to the community," and thought back to one of her conservation idols, Theodore Roosevelt. "He had a vision of where he wanted to go. He overcame setbacks. 'This is bully!' That's what he'd say when it was real!" So, Andrews, a born fundraiser (she'd been at The Nature Conservancy for seven years as Southern Yellowstone Program Director and the Director of Philanthropy in Washington State), led her first of two five-year strategic plans to address investment opportunities, attract new partnerships, strengthen existing relationships, and identify, modify, and highlight the benefits of conservation within the community. At the time it was considered counterintuitive. But it worked. Andrews says, "It isn't about one person. The role of leading the land trust is to empower, excite, and engage." And, that she did, but not without her lunch hour. "I remember when I had first been hired. I said to the Board President, 'Can I do a lunch run?'" Explaining why she'd be so bold, she says, "I didn't move to Jackson to be behind a desk all day. I needed the flexibility. And, I still do." And that need to be outside fuels her fire to protect the land.
Since 2005, Andrews has protected more than 6,000 acres within the Greater Yellowstone Ecosystem, and many of those areas are extremely valuable because they are contiguous and intact, which translates to protection of crucial migration corridors in one of the "highest priority conservation areas in the world." That's a lot of bald eagles, bighorn sheep, elk, and fish. And people understand that with that protection for the wild, we protect the livelihood of ranching families and the health of Jackson's tourist-based economy. About her work, Andrews says, "Everyday is different. Every hour, really. One minute I'm looking at a property, and the next being introduced to someone new in the community." And, recently she's noticed a distinction in some of the new arrivals. They've purchased easement property, but have a radically different land value, and often are "in and out with no connection." She feels a tremendous amount of gratitude towards the landowners who work with JHLT, emphasizing their remarkable sense of place and land ethic. And, she knows that those who began the land trust's history—like land conservationist Jean Hocker, Jackson Hole Land Trust's founding Executive Director and former Land Trust Alliance President—have placed a tradition of excellence in her hands. She reminds me that for the first few years, when the phone rang in Hocker's kitchen, she answered, "Jackson Hole Land Trust." Last summer, JHLT celebrated its 35th year and protection of over 25,000 acres at its annual picnic. The location: Mead Ranch. The ranch's 380 acres, the central part of the land trust's recent and successful Spring Gulch Meadows Project, had been on Laurie Andrews' mind for 10 years during all those lunch runs. Now with the ranch's legacy protected and that classic front-seat view of the Tetons from Highway 22 preserved for all to see, she can lace up for her lunch run with a new dream in mind.
La Jolla to Missoula
Montana's Wendy Ninteman
Living in a beach town, Wendy Ninteman had choices to make during the summer. Should she catch her horse and ride in the huge pasture, a few miles inland from her home, or should she take refuge at the beach playing volleyball and watch the sun slide into the Pacific Ocean at the end of the day? "All those sunsets over an endless horizon, combined with years of riding horses, must have contributed to my love of the land and my move to Montana." She traded the surf n' turf and competitive volleyball for the Big Sky state and the University of Montana, where she fell in love with Missoula. Her first look at Montana? It came from the front seat while on a road trip from Salmon, Idaho.
Ninteman's "open space" career took flight in the natural resource management department at University of Montana, and later she consulted for an environmental business before she landed in the position of Executive Director at the Five Valleys Land Trust. It was 1998 and she didn't know much about the land trust business, but a friend thought she should apply. "I got the job because I had good relationships in the community, street smarts, decent business sense," and that magnetic ingredient, "a passion for the landscape."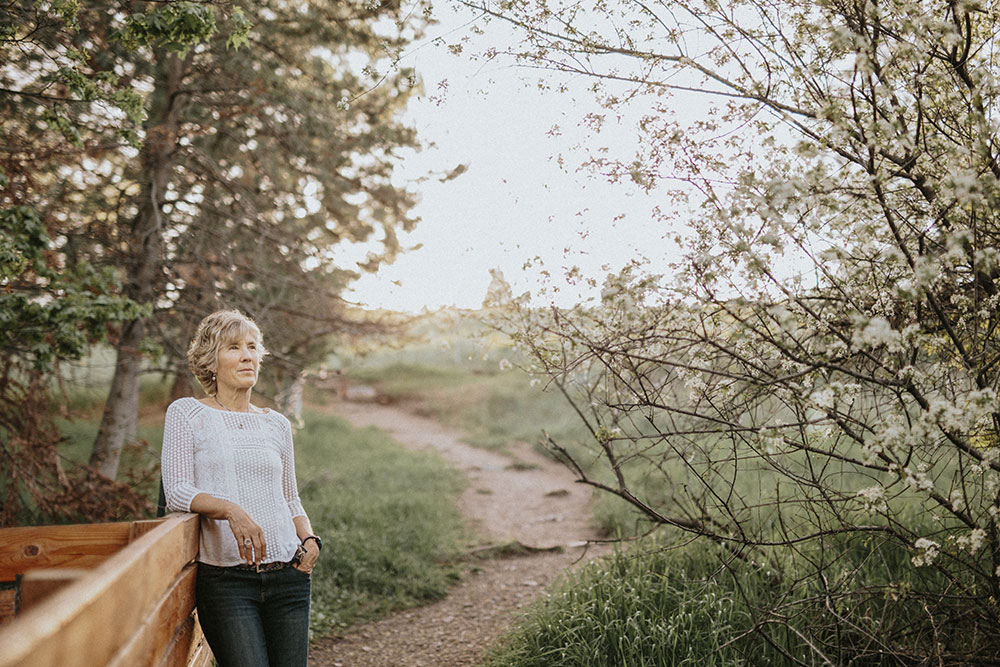 In less than a decade, she led and contributed to the protection of over 24,000 acres in eight counties, including private and public partnerships that preserved Missoula's landmarks, Mt. Sentinel and Mt. Jumbo. Additionally, she was instrumental in creating Missoula County's Open Lands Working Group, which led to the $10 million open space bond that passed in November 2006. The summer of 2007 brought her another choice. Stay at Five Valleys or join the national Land Trust Alliance as its Western Director? The alliance, based in Washington, D.C., is a conservation organization founded in 1982 that represents land trusts by "strengthening land conservation across America." The Land Trust Alliance spells it out like this: "Its aspiration is for every person in America to live within 10 minutes of a park, trail, or green space." Ninteman's new gig was to represent 14 states with 250 land trusts and "expand her land trust perspective." She hopped in the saddle and since then, she has worked with the leaders of those trusts. About her job, she says, "Pick a place with a land trust, and they will tell you that the need is urgent, and that no landscape is more deserving of protection than their own. I love that about this work. People take such pride doing something that is making a difference in a place that they love." The land trust business has grown in sophistication. Becoming a member of the Land Trust Alliance requires accreditation. Although it is voluntary, and the fees are structured so that any land trust can participate, the process is a commitment that is often lengthy and costly, with Land Trust Standards and Practices that must be adhered to. This is beneficial because, Ninteman says, "It ensures the public trust in our work is fully earned."
For insight into what she does and why she does it, Dr. Seuss says it better than anyone—"Unless someone like you cares a whole awful lot, nothing is going to get better. It's not." She says, "I care a whole awful lot, and I'm committed to acting on that. I don't want to be that person who sits idly by lamenting how the landscape of my community has changed. I want to be that person who works to celebrate the pieces of the landscape that haven't."
Ninteman's role is very much about collaboration. Community conservation is not new so much as it is about incorporating more minds and more ideas from the community so that the public benefits from a land trust's work. Whether those benefits are better health, a robust economy, or educational opportunities, it all spurs from the spirit of collective genius. "Whether it's a landowner you are working with on a conservation project or a donor or a community member or your staff, this is heart work as much as it is hard work." It's all about connections, relationships, and contributions.
When I asked Ninteman to describe her perfect summer day, her answer defines absolute nirvana. "My perfect summer day would find me in the high country, in a cirque basin where the snowmelt is feeding wet meadows full of glacier lilies that serve as the headwaters for everything below. I'm lying on my back looking up at the clouds. My friends are there. Our dogs are there. The ground is soft on our backs. I can rest assured knowing that as the water moves down through the bench land and then the valley bottoms, there is a land trust down there working hard to serve this magical place we are lucky enough to call home." In other words, her perfect day is about how the natural world is connected and our connection to it.
So, get out of the front seat. Off to the trail, the river, the lake, the mountains you go. The sky, the land, the wind, the stars are yours and ours because a few ladies of the land want to be outside just as much as you. Do something crazy! Send them a postcard and thank them for your Instagrammable summer road trip.