As part of its BIG IDEA project From the Colour of its Bloom: Camas Prairie, Sun Valley Museum of Art (SVMoA) is pleased to present "Learning to Draw Field Notes in Nature" — a two-day Creative Jump-In led by local artist Poo Wright-Pulliam. The workshop, which focuses on sketching birds and wildflowers, will be held Saturday, May 30 (via online tutorial), and Sunday, May 31, from 10 a.m. to 3:30 p.m. On Sunday morning, participants will meet at the Hailey Classroom and drive in their own cars to Centennial Marsh.
Workshop participants will explore southern Idaho's Camas Prairie, an area that is home to multiple ecosystems and social histories. All levels of students are welcome to participate in this workshop, using drawing as a medium to observe and understand the anatomy of birds and wildflowers.
On Saturday, students will complete an online tutorial where Poo Wright-Pulliam provides instruction on how to draw birds and wildflowers. On Sunday, students will convene at the Hailey Classroom and then drive to Centennial Marsh to the sketch the amazing birds and flowers that nest and bloom there.
A longtime resident of the Wood River Valley, Poo Wright-Pulliam's art is inspired by nature, especially birds, which are her passion. Her preferred mediums are pencil, ink and watercolor. She has won numerous awards for her art and also has been selected as the Artist-In-Residence for Craters of the Moon National Monument and the City of Rocks National Reserve.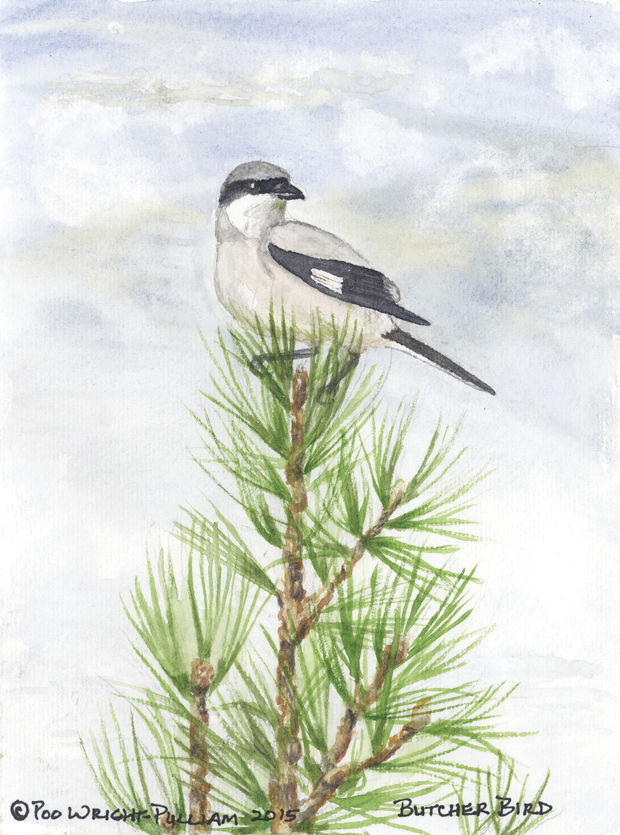 "Poo possesses incredible knowledge about birds and plants, and she has won awards for her nature drawings," said Jeanne Knott, Visual Arts Class Assistant at SVMoA. "We are excited to have her share her two interests in one class at the beautiful Centennial Marsh during the height of the camas lily bloom and the nesting of marsh birds."
In the interest of community health and safety, SVMoA is adhering to CDC guidelines and the Governor of Idaho's orders as it invites people back to its museum, classes and programs.  Museum visitors and class participants should wear masks and abide by social distancing recommendations. Anyone who feels ill or lives with someone who is ill should stay at home. Also, SVMoA is limiting the number of participants in its museum and programs to assist with safe social distancing.
Tuition for "Learning to Draw Field Notes in Nature" with Poo Wright-Pulliam is $125 for members and $150 for nonmembers. For more information and to reserve a space in the workshop (limited spaces), please visit www.svmoa.org or call 208.726.9491.
Nonprofit Sun Valley Museum of Art (SVMoA), formerly Sun Valley Center for the Arts, has nurtured curiosity, sparked conversation and engaged the Blaine County community since 1971. Accredited by the American Alliance of Museums, SVMoA reaches an annual audience of 40,000 with its mission to enrich the community through transformative arts and education experiences. SVMoA's diverse programming includes Company of Fools professionally-produced theatre, visual arts exhibitions, lectures, concerts, classes, performances, play readings and BIG IDEA multidisciplinary projects. SVMoA enhances K–12 arts education in local schools with elementary school theatre education, student exhibition tours, professional artist residencies, arts-based classroom enrichment projects, and student and teacher scholarships.