Marble Distillery was recently awarded the 2022 "Coolest Thing Made in Colorado" title in the Best Food & Beverage Category by the Colorado Chamber of Commerce.
"We could not be prouder of the fascinating and diverse products nominated in our first annual Coolest Thing Made in Colorado competition," said Colorado Chamber President and CEO Loren Furman.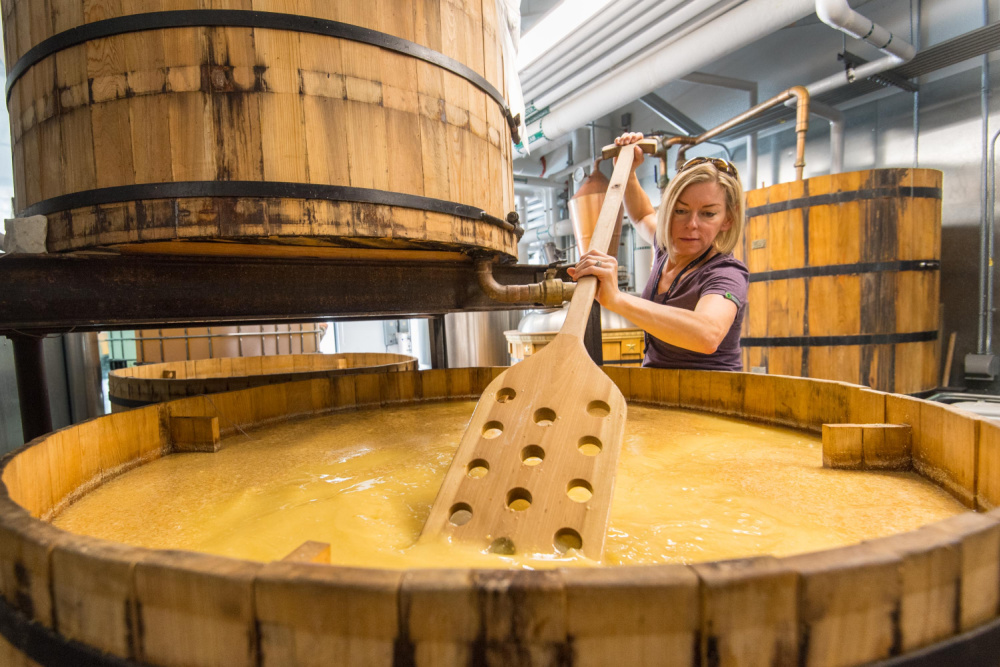 Connie Baker, Head Distiller and Founder, also enthused, "Marble is thrilled and honored to be selected as the 2022 Coolest Thing Made in Colorado (Food/Beverage) and excited for everyone in Colorado to enjoy the coolest, most sustainable local vodka made with 100% Colorado-grown grains and pure Crystal River water. You can help Marble 'Save the Planet, One Bottle at a Time' — be cool and give a locally-made, premium, award-winning vodka this holiday season. From now until March 2023, people who shop on https://shopmarblespirits.com can use promo code: Cool and get 10% off their purchase. When you buy two or more bottles you get free shipping."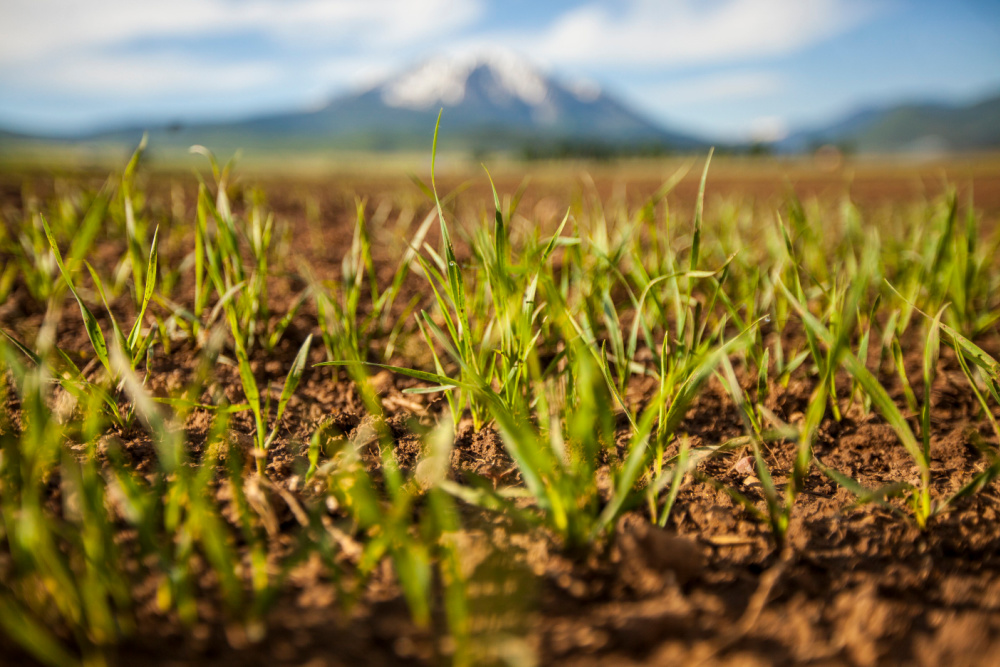 Winners of "Coolest Thing" Special Categories
Marble Vodka 80 by Marble Distilling Company
Coolest Thing Made in Colorado for 2022
SunSpring Hybrid purification system by Innovative Water Technologies
Coolest Thing Made in Colorado Runner-Up
Tether Vertebral Body Tethering System by ZimVie Spine
Tether Vertebral Body Tethering System by ZimVie Spine
Beer Darts Set by Beer Darts Company
Handmade Skis by Meier Skis
Nominations for the Coolest Thing Made in Colorado opened in August and the top 10 finalists were announced in October 2022. The People's Choice Award winner was decided by an online popular vote conducted earlier this month. The Coolest Thing Made in Colorado award and other special categories were selected by an independent committee, which reviewed and assessed each nomination for the contest, determined the finalists, and ultimately selected the winners.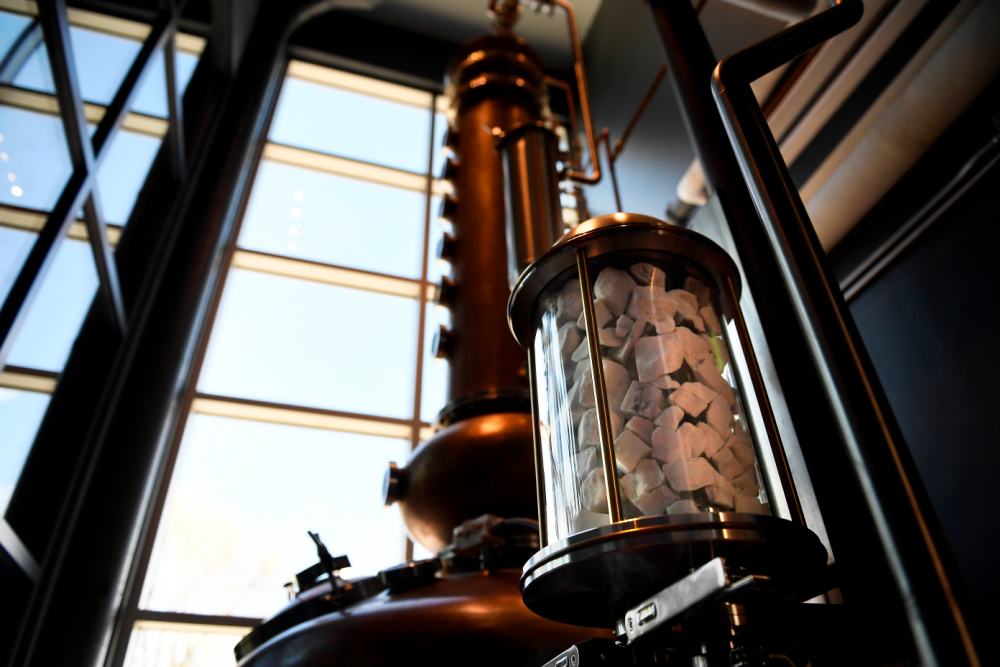 Other Recent Tidbits of Greatness from Marble Distilling Co.
Marble Distilling Co. has been named a Silver Member of the Green Business Network Colorado for their exemplary work toward true, sustainable operations which is driven by care for the well-being of our environment, economy, and society. Many thanks to Governor Jared Polis for recognizing Marble.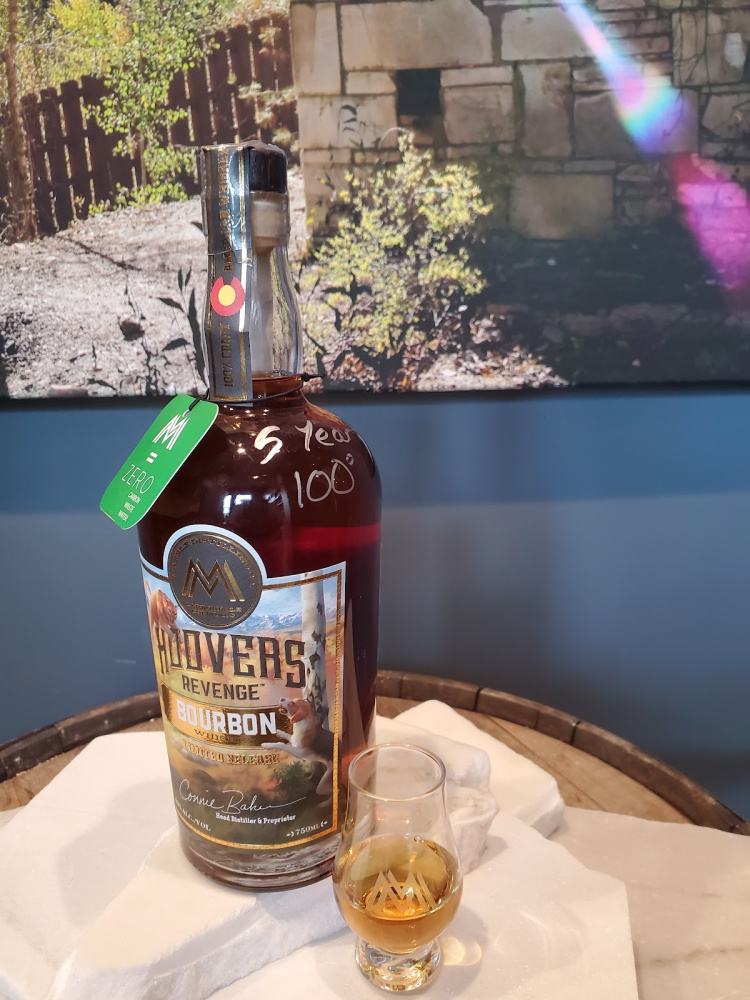 FIVE-YEAR BOURBON CASK: Just Bottled! With beautiful notes of caramel, vanilla, and light peppercorn, the nose has a subtle burnt toffee flavor and the color is rich dark amber, this five-year bourbon cask is a single barrel and 96 proof. It's available at the Marble Distillery in Carbondale and select partner retail stores around Colorado. These limited bottles will be on sale for $99.99 while they last.
ENERGY EFFICIENT: Marble is honored to be a case study by Siemens Automation Company, whose team was onsite filming the newest installation for Energy Efficiency systems. Marble is saving more than 4 Million gallons of water = 4 football fields of 3′ deep water and 1.8 Billion BTUs of energy = 13 acres of forest annually.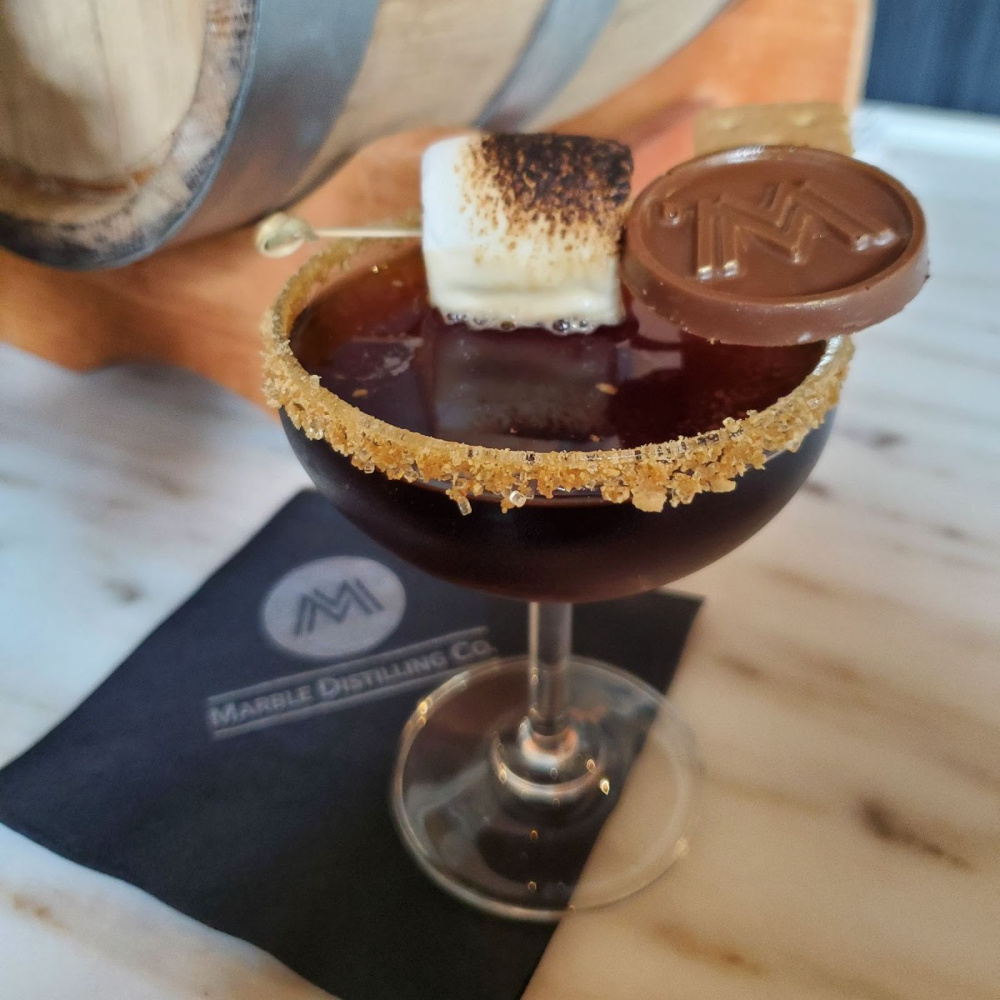 NEW CAMP-INSPIRED COCKTAIL: Marble's Campfire Martini is a new twist on the Moonlight EXpresso. Stop into the Carbondale Distillery for a cocktail and try the new tapas menu.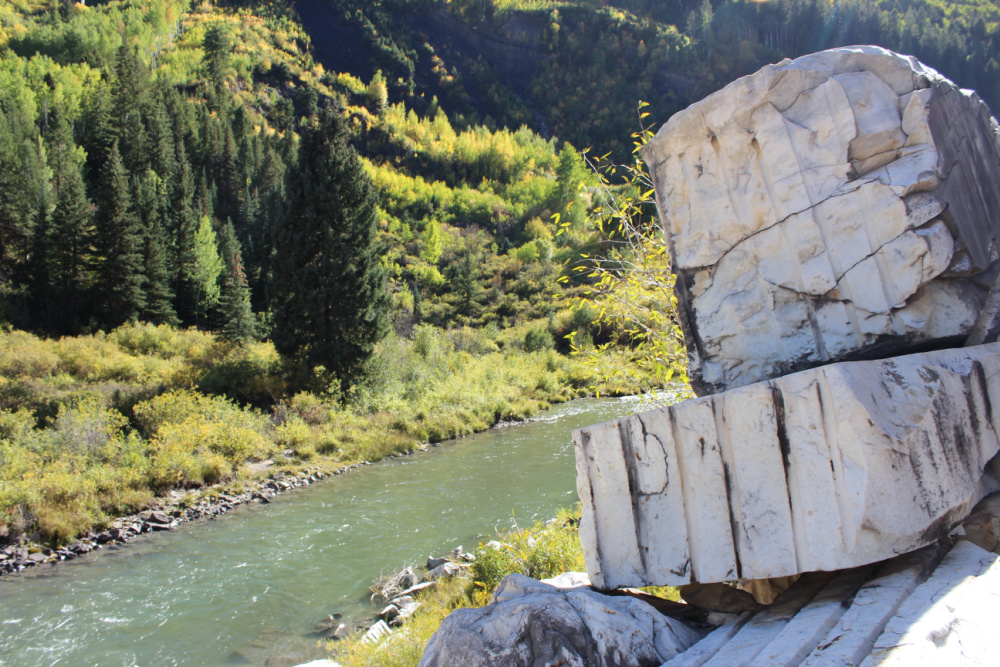 About Marble Distilling Co. and The Distillery Inn
Located in the heart of Carbondale, Colorado – the Colorado Creative District, Marble Distilling Co. & The Distillery Inn is a wife and husband run and owned craft spirits distillery, tasting room, and luxury inn. A second Tasting Room, Marble Bar Aspen, is located in downtown Aspen, Co. The only distillery in the world to use the world-famous stone, marble, as a filtering agent, MDC currently offers the following spirits – Marble Vodka, Moonlight EXpresso, Moonlight Reserve, Gingercello, Gingercello Reserve & Hoover's Revenge Whiskies, including Hoover's 4 grain Bourbon, a 3 grain Rye, unique triticale and malted barley Fightin' Whiskey, and a 5-grain American Whiskey. The Distillery Inn is the first and only inn in the world to be housed within an operational distillery, guests can "sleep with the stills." The Distillery Inn offers luxury accommodation, with five sophisticated, contemporary rooms.