On view until May 15, 2022, While They're Sleeping: A Story of Bears is not to be missed by anyone fascinated by these majestic and sometimes fearsome four-legged wonders of nature. Because honestly, who isn't?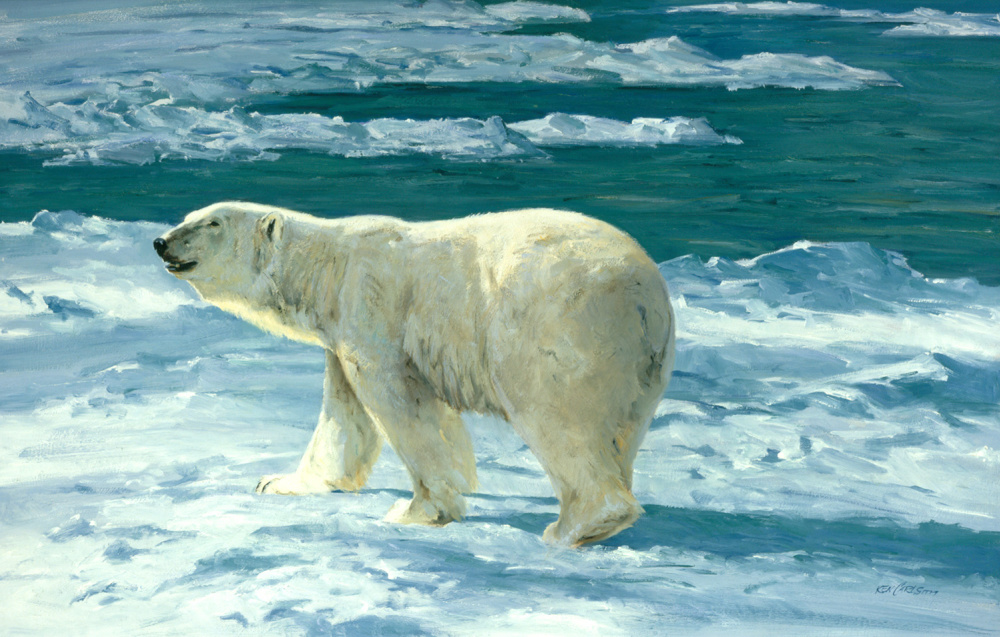 Since 1987, when its original museum first opened, The National Museum of Wildlife Art in Jackson, Wyoming, has been at the forefront of wildlife study and art in the American West and beyond. Currently, the Museum's permanent collection of over 5,000 cataloged items includes paintings, sculpture, and works on paper by over 100 distinguished artists ranging from early members of American Tribes through contemporary masters. The Museum's permanent and temporary exhibitions are supplemented with innovative educational and scholarly programs emphasizing art appreciation, art history, natural science, creative writing, and American history. In other words, viewers get an engaging, immersive, and meaningful museum experience every time they walk through the front door.
While They're Sleeping: A Story of Bears offers compelling visions of North American grizzly (Ursus arctos horribilis), black (Ursus americanus), and polar bears (Ursus maritimus) from the National Museum of Wildlife Art's permanent collection. Here, bears stride across windy mountains and freezing tundra, battle with bison, journey with wolves, and appear as dreamy apparitions.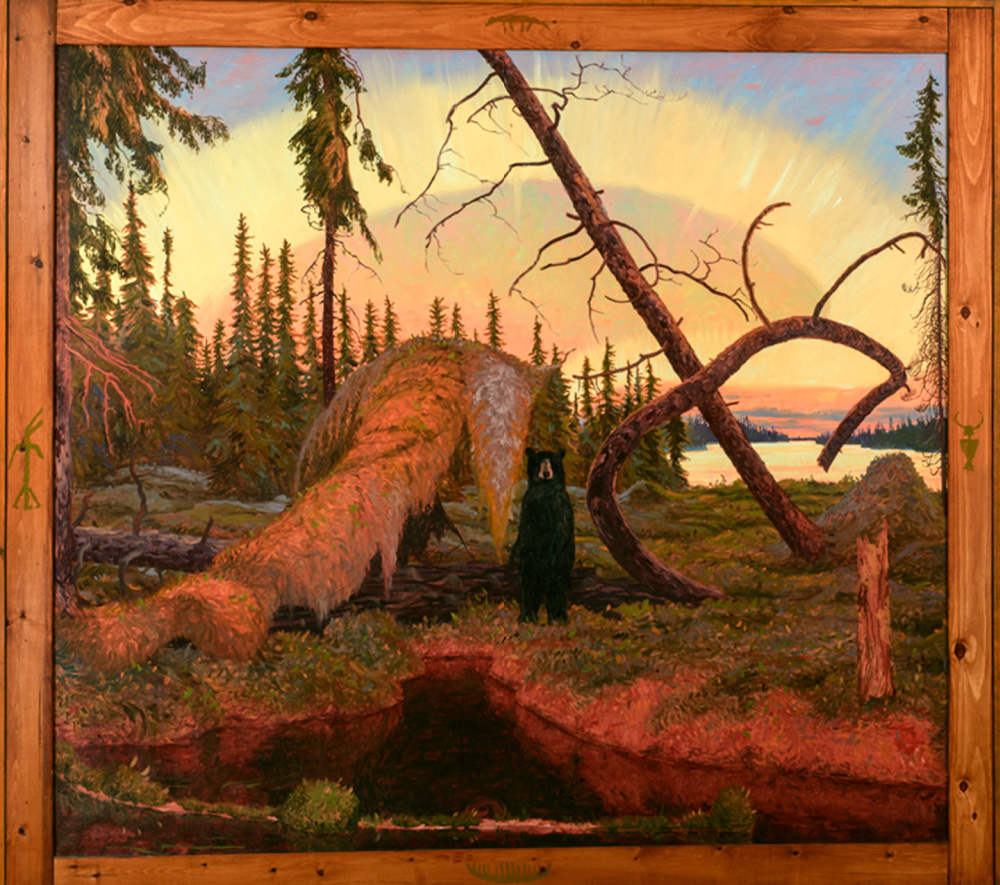 The moods and messages of the artwork on display shift from 1846 to 2019, a shift that  demonstrates how human values and beliefs have shaped our view of bears over the past two centuries.
Early works by artist-sportsmen document impressive bears in their prime to celebrate North America's abundance of wildlife and advance early scientific knowledge. Other European-American artists of the past used bears to satirize human behavior or to embody vast wilderness. Today, a diverse group of artists help us to visualize bears in new ways. Their works express a fluidity between the human and animal worlds, with bears acting as messengers of artists' personal emotions and experiences, pressing environmental issues, and cultural narratives.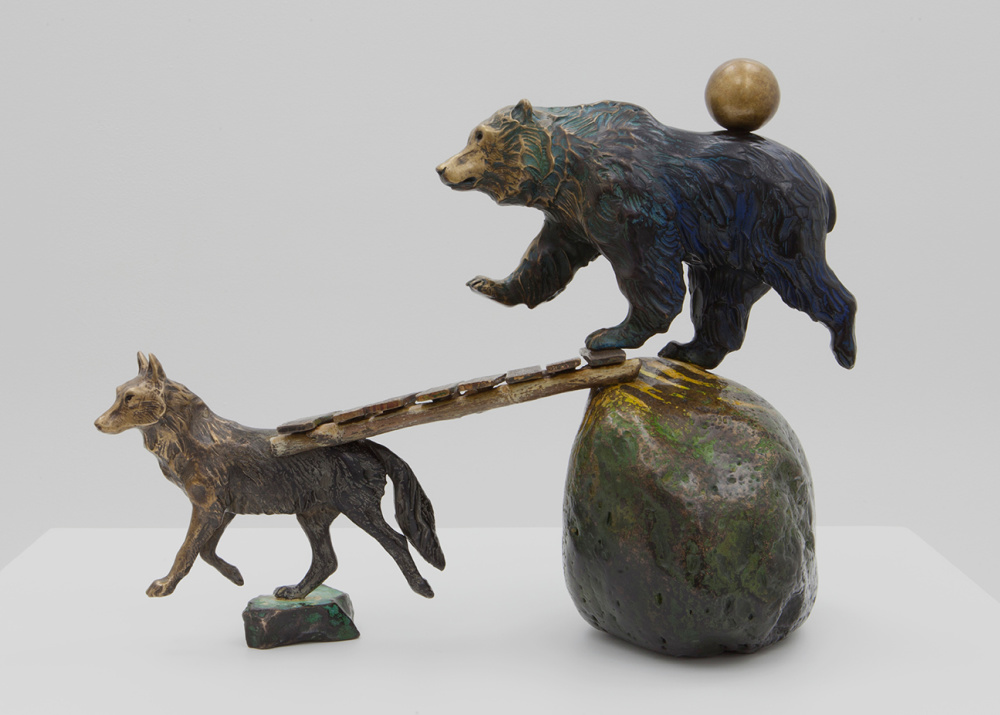 While They're Sleeping is also a story of bears as told by prominent bear biologists who have spent their lives with these animals and offer fascinating perspectives about the artwork on display. Throughout the exhibition, museum goers are asked to ponder the question considered by both artists and scientists: "Why do bears hold the human imagination so tightly?"
A special section of While They're Sleeping pays tribute to Grand Teton National Park's beloved resident Grizzly 399 through stunning photographs by renowned wildlife photographer and conservationist Thomas D. Mangelsen. His images reveal intimate scenes from her life in the wild, including her current litter of four captivating cubs.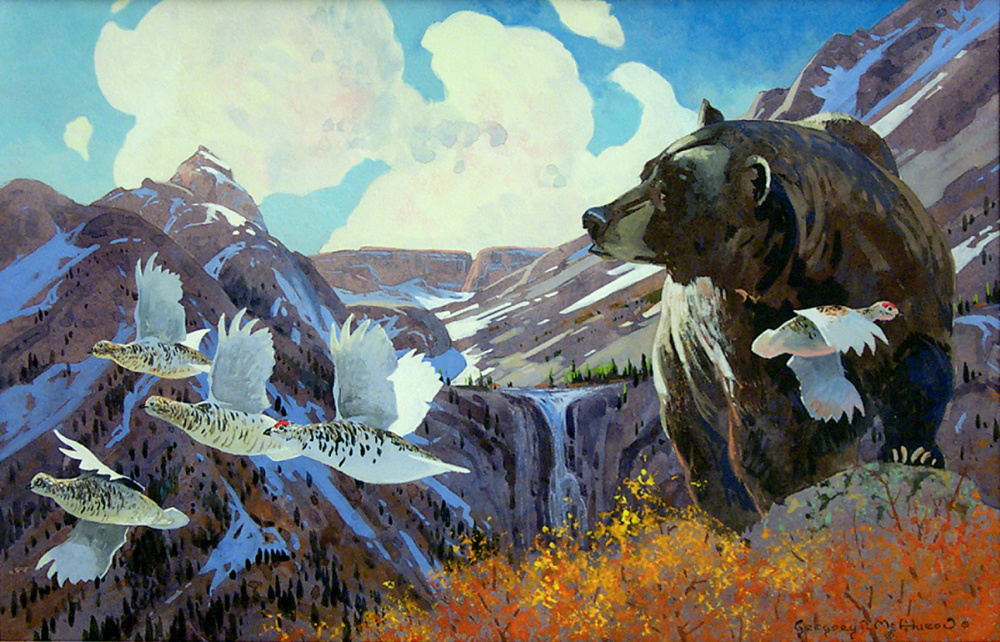 Why the title? This exhibit takes place during the winter months while the grizzly and black bears of the Greater Yellowstone Ecosystem are in hibernation – While they're Sleeping.