When Louisa Waycott describes her "average" day as an up-and-coming opera singer, she says, "Professional singing is like training for competitive athletics, but with opera, it's like you're going to the Olympics in your sport. I wake up early and train, teach yoga or give voice lessons in order to make ends meet, and then train some more." And then some more. And then some more.
Waycott, a mezzo-soprano from Sun Valley, Idaho, has been doing one version of this or another since she decided to forego a career in musical theater in favor of opera, a decision she made during her senior year in high school after a school project immersed her in the world of opera.
In the pond of competitive opera singing, that's a very late start. "Most people who pursue opera start really early." Waycott, on the other hand, has had many different iterations as a musical performer. First, she was a cellist. "That's what I originally wanted to do—play cello in an orchestra pit." But a back injury sustained while ski- ing made playing the cello too painful. Giving up on a dream is a hard thing for anyone to confront, especially a young teen. But Waycott says she was raised by parents who, "believed in my brother and me being well-rounded, so they threw us into everything; I didn't really have time to mourn it." What she did have was ample opportunity to find that next thing. "At one time in high school I was on ski team, swim team, ballet, I was in the choir and in the school plays. All the while doing homework. That sort of exposure helped me find my way."
When opera took hold of Waycott, there was no shaking it. She still loves musical theater and cello, but the ambition of opera spoke to her. It's a demanding art, an art that readily exposes those who aren't up to snuff. And it's an art that is helping Waycott discover the possibilities of her voice. "I've always been loud, and in opera that's to my advantage. You have to be able to sing to a large house—the Met has 3,800 seats—and you have to be able to sing over a 120-piece orchestra. But there's so much more that I need my voice to do and that's what I'm training for."
Waycott started taking every opportunity she could find to perform and learn from other performers. She headed to Arkansas to be a part of the renowned Opera in the Ozarks intensive eight-week summer train- ing and performance program for young singers who are selected from national auditions. She traveled and performed whenever and wherever she could; she says, "Singing gigs is the best way to get more work. It's so much better than sending out a resume and headshot."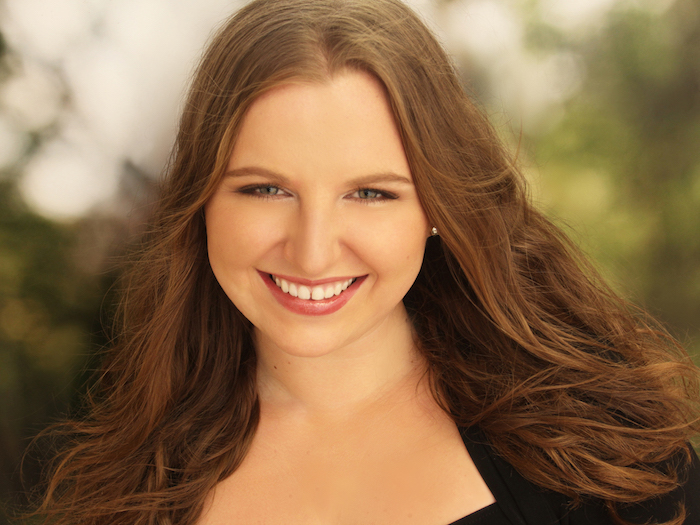 In addition to performing, Louisa has been schooling herself in the ways of opera and performance—with a few years spent in New York City and then at a Master of Music degree program at the University of Maryland. She has also studied at The American Institute of Musical Studies, The Neil Semer Vocal Institute, and SongFest.
To date, Waycott has performed with the Maryland Opera Studio, New Opera NYC, Miami Summer Music Festival, Village Light Opera, Opera in the Ozarks, Prague Summer Nights Festi- val, and more. Among her many roles, she has played the title character in Regina, Donna Elvira in Don Giovanni, and Kate in Pirates of Penzance. Her dream role? "If my voice grows in this direction, I would love being in the Ring Cycle—Wagner. I don't know where my voice is going so I don't know what role I'd be. A dream role would be Brunhilda, but she's a soprano so my voice would have to change dramatically!"
Her goal today is to "get into a year-long young artist program with an opera house for one to two years. I want to continue to get roles in smaller opera companies and I want to keep testing the possibilities with my voice." She lives in D.C., having finished a degree at the Maryland Opera Studio at the University of Maryland. "Living in D.C. affords me the opportunity to work with world-class voice teachers, coaches, and performers. It is so easy to travel from D.C.—which is essential for an opera singer." It's also a city that appreciates the arts, so Waycott benefits from the opportunities there. "There are tons of ensembles and choirs. I get to perform more here than if I were in New York because in New York, I would have to be a part of a prestigious program to get the same opportunities."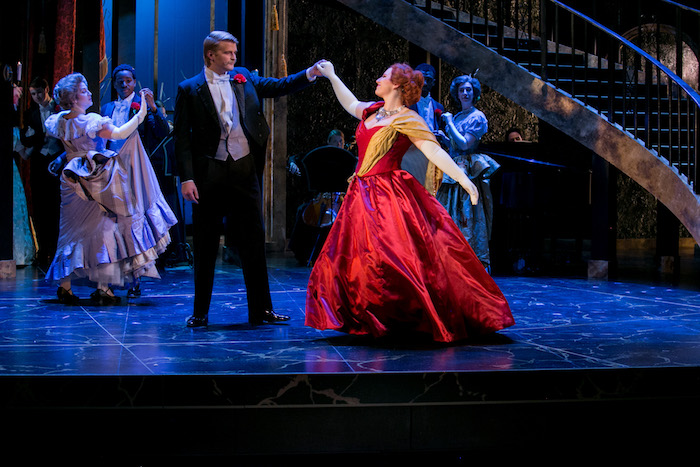 This summer, Waycott returned to Sun Valley to coach opera students studying at the workshops offered by her hometown Sun Valley Summer Symphony, an organization that is very close to her heart because she was a part of the School of Music there for a long time. And currently, Waycott is preparing for audition season which happens in the fall. To prepare, she puts together an "audition package." In case you don't know, as I didn't, what an audition package includes, generally, it's a collection of five arias, four of which are in four different languages: Italian, French, German, English. "The fifth aria really depends on what each artist wants to showcase in their talents or a performer might choose to focus on a Russian piece if the company they are auditioning for is performing something in Russian," says Waycott. Sounds like a walk in the park, right?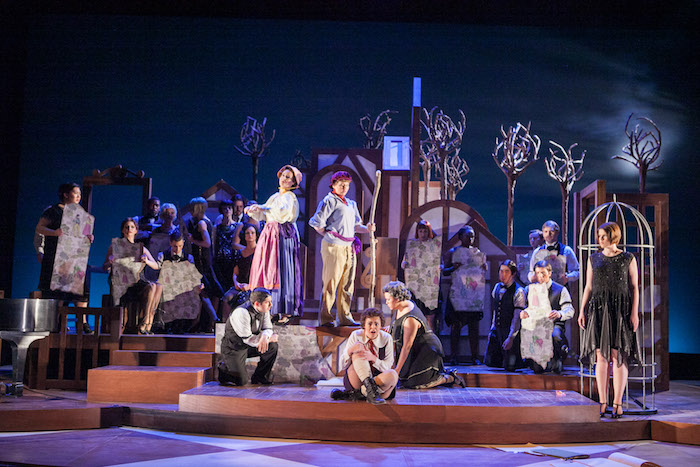 And what are Louisa Waycott's strengths as an opera singer (beyond her volume)? "That's a hard question for me to answer because I'm in that stage of always focusing on what I need to improve. But I have a large range, which makes me very versatile. I can sing roles that sit in the lower voice for a contralto, roles that need a large middle voice for a lyric or dramatic mezzo, as well as roles that call for a higher Zwischenfach voice (meaning mezzo or soprano)! I also have great musicianship skills and can learn music really quickly!" For her first opera experience in the Ozarks, Waycott learned her part on the bus
to the camp. How's that for quick? Her musical theater background helps Waycott be expressive and dynamic on stage. "I'm really present on stage. And I'm easy to work with."
It may be a long, competitive road to become an opera singer of renown, but Waycott is deter- mined and disciplined. She's open to discover just what her voice is capable of and is fearless in her pursuit of perfection. What more could there be? 
Waycott's Opera Primer
Louisa Waycott loves the classics, of course, such as Barber of Seville, Carmen, and La Bohème. But there are some new opera composers to watch. "I would watch (and perform in!) anything by Jake Heggie. His Dead Man Walking is haunting. Composer Nico Muhly is tackling contemporary topics in his recent operas," says Waycott, including the intersection of Fundamentalist Mormonism, personal liberties, and the hysteria brought on by mass media.