It's not everyday you get to see 1,500 sheep migrate down Main Street. Or maybe we should rephrase that – unless you're standing on the sidewalk in downtown Ketchum, Idaho on October 9th, you might never see 1,500 sheep migrate down the main street of any town.
The Trailing of the Sheep Festival, held in Ketchum for the last 20 years, is a pretty unique experience. All at once, hundreds of woolen bodies scamper down the center of town, filling the road with movement. Sheep dogs show off their skills as they keep the herds moving together swiftly, without the slightest distraction from the crowds. Sounds of trotting hooves on pavement and bells on each sheep's collar fill the air as shepherds on horseback follow their herds, grateful for another end to a long season of work.
Celebrating an important part of the colorful history, heritage and culture of Idaho and the west, the Trailing of the Sheep festival was first started in order to build awareness around the necessary migration of the sheep herds, which spend their summers high up in the mountainous regions of northern Idaho, and their winters in the open pastures and warmer temperatures of the southern portion of the state.
Shepherds and their herds of sheep have been making this migration twice a year, once in the spring and once in the fall, since the late 1800's. As the Wood River Valley, which includes the Ketchum and Sun Valley areas, became more populated, local sheep ranchers decided to turn what could become a conflict for cars on the road and bikers and walkers on the bike path, into a celebration of heritage.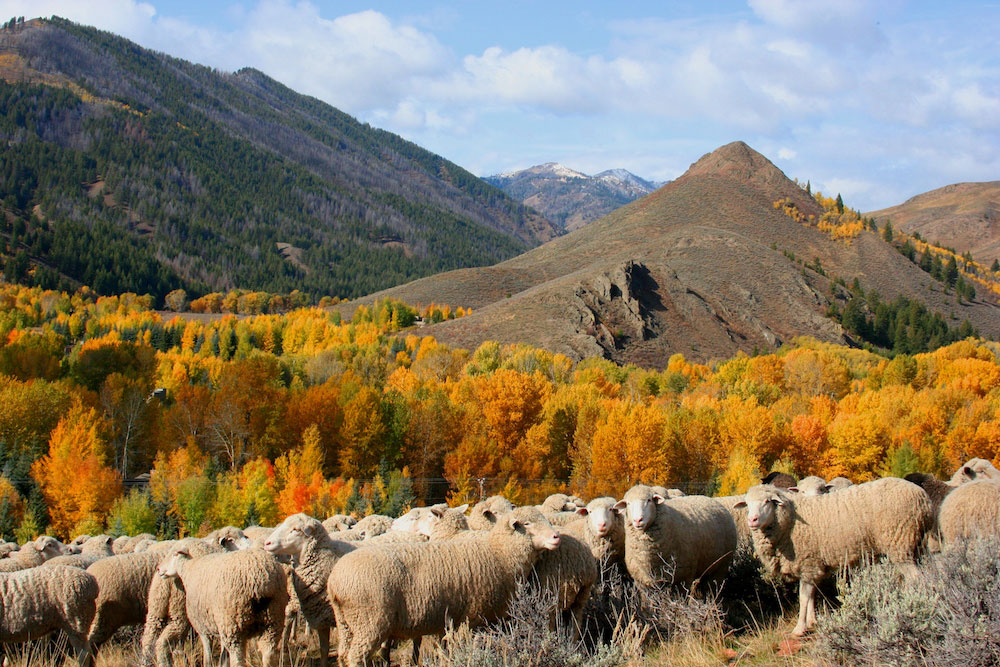 The festival now draws over 25,000 people to the little town of Ketchum and includes five days of events that highlight the rich history of sheepherding in Idaho. While there's plenty of entertainment to keep you busy, the festival serves as an important educational tool as well, passing down traditions, knowledge, and stories from one generation to the next.
This year's festival includes several cooking classes focused on butchering and cooking lamb in a multitude of ways. Join some of the best chefs in the valley to learn their tricks and techniques.
Since there's too many events and classes to do it all, here's BigLife's to-do list for the weekend – a handy itinerary to help you make the best of this year's Trailing of the Sheep Festival.
Wednesday, October 5th
11:30 am -1:00 pm: Join Chef Roberts of the Wood River Sustainability Center to learn several preparations and cooking methods for rack of lamb, complete with sauces and accompaniments.
Held at the Wood River Sustainability Center in Hailey, ID. | $75.00 admission
2:00 – 3:30 pm: Join Chef Kastner of CK's Real Food for a "Butchering Demonstration for the home cook."
Held at CK's Real Food in Hailey, ID. | $75.00 admission
Thursday, October 6th
Dawn – mid-day: Head out for a hike. Several great trails wind up Bald Mountain, situated in the heart of Ketchum. Or, venture a little further away from town to escape the crowds – we love Taylor Canyon, Chocolate Gulch, and Adam's Gulch for their fall colors this time of year.
2:00 – 3:30 pm: Broaden your culinary skills with Chef Rasmussen of Iconoclast Café. Rasmussen will be teaching the basics of cooking with lamb.
Held at Iconoclast | $75.00 admission
4:00 – 6:00 pm: Grab a glass of wine or a local microbrew on the upstairs deck of Warfield Distillery and soak in the view. OR, head to Sun Valley Needle Arts to learn how to knit a scarf for your winter wardrobe.
Friday, October 7th
Dawn – mid-day: Grab an early breakfast at Java on 4th and head out for a morning bike ride. Here's a list of some of the valley's best singletrack trails. If you are more of a pavement or gravel road biker, head out Sun Valley road up Trail Creek Pass for some epic views.
2:30 – 4:00 pm: Learn about the history and reality of sheep ranching in a Q&A session with Laird Noh and Mike Guerry.
This is a free class at the Community Library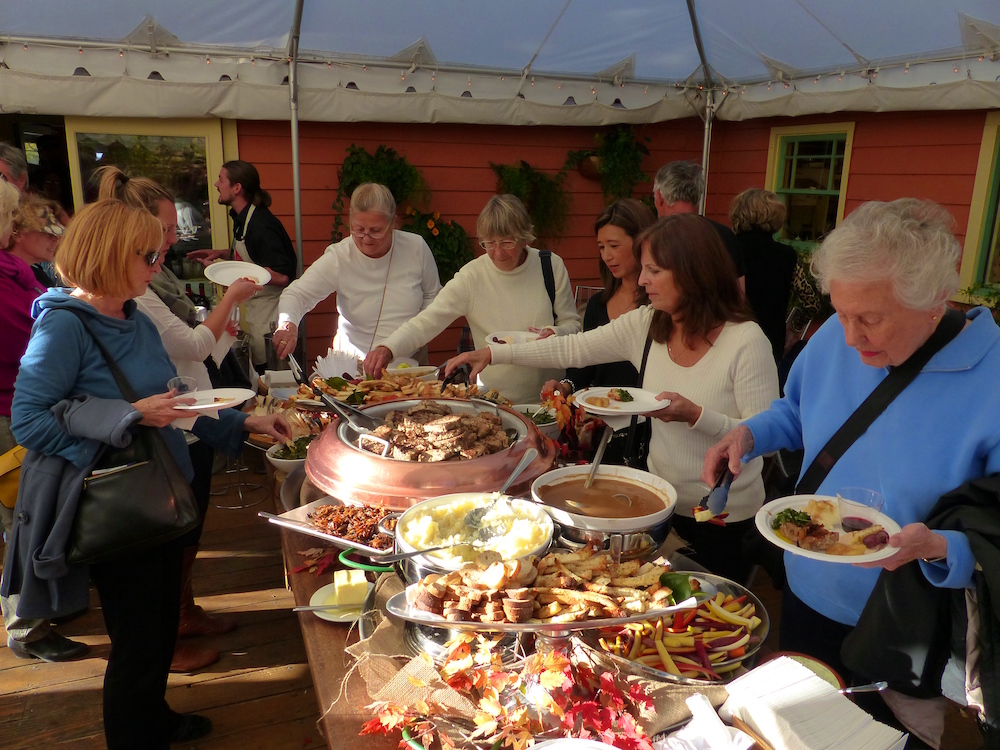 4:30 pm: Head to downtown Ketchum for The Love of Lamb! Experience some tasty bites of local lamb from some of the top restaurants in town. Walk from one restaurant to another and enjoy free samples at each stop – then be sure to vote for your favorite restaurant! Participating restaurants: Cornerstone, Christina's, Enoteca, Raspberrys, Rominna's, The Sawtooth Club, Iconoclast, Vintage, Warfield, and Town Square Tavern.
7:00 pm: Rest your feet (and your belly) at the Sheep Tales Gathering, where you'll hear the next generation of sheep ranchers in Idaho discuss the future of ranching.
Held at the NexStage Theater in Ketchum, ID. | $20.00 admission
Saturday, October 8th
Dawn – dusk: Head to the sheep dog trials to watch some of the West Coast's most talented sheep dogs work their magic. Learn how the dogs and their handlers work together to move and protect large herds of sheep in the open range.
Located in Quigley Canyon Field in Hailey, ID. | $3.00 admission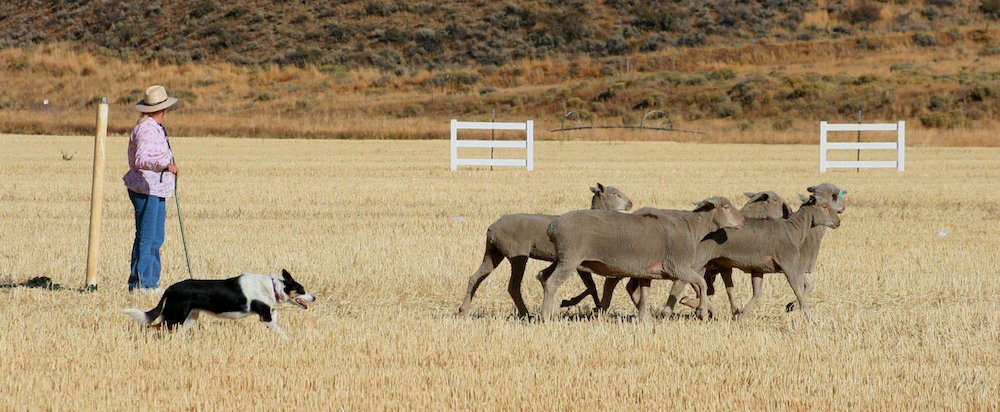 10:00 am – 4:00 pm: Check out the Folk Life Fair to experience unique music, art, performance, food, and fun for the whole family. Don't miss Lamb Fest, a selection of incredible lamb-based dishes prepared by local restaurants and served within the fair.
Located in Roberta McKercher Park in Hailey, ID. | Free admission
6:00 pm – your bedtime: Dance the night away at the Sheepherder's Ball. The night will start with a short film and readings, followed by performances by young Basque musicians, and then and open dance floor and live music by Hot Club of Cowtown.
Held at the NexStage Theater in Ketchum, ID | Purchase tickets
Sunday, October 9th
Dawn – 11:00 am: Get your exercise fix – there's no shortage of opportunities for hiking, running, biking, swimming, walking, golfing, and yoga in the Wood River Valley. Here are a few BigLife recommendations:
Swim laps (or lounge by the pool) in one of the West's best outdoor pools. Zenergy Health Club and Spa also has a weight room and offers yoga, pilates, massage and personal training.
Take a yoga class at Gather Yoga in downtown Ketchum. Gather's wide variety of classes and incredibly talented teachers are always a good bet to start your morning on the right foot.
Play golf in the clouds – spanning a long ridge line above Ketchum and Sun Valley, the White Clouds Golf Course has the BEST views in town.
Take a hike up Proctor Mountain and see the first chairlift ever installed in the United States. This moderate 4.4 mile loop climbs up an aspen filled valley, popping you out on a long ride line walk with views of Baldy and the valley below. Graded switchbacks descend back to your car. We suggest you hike the loop counter-clockwise for the best views and a mellow uphill grade.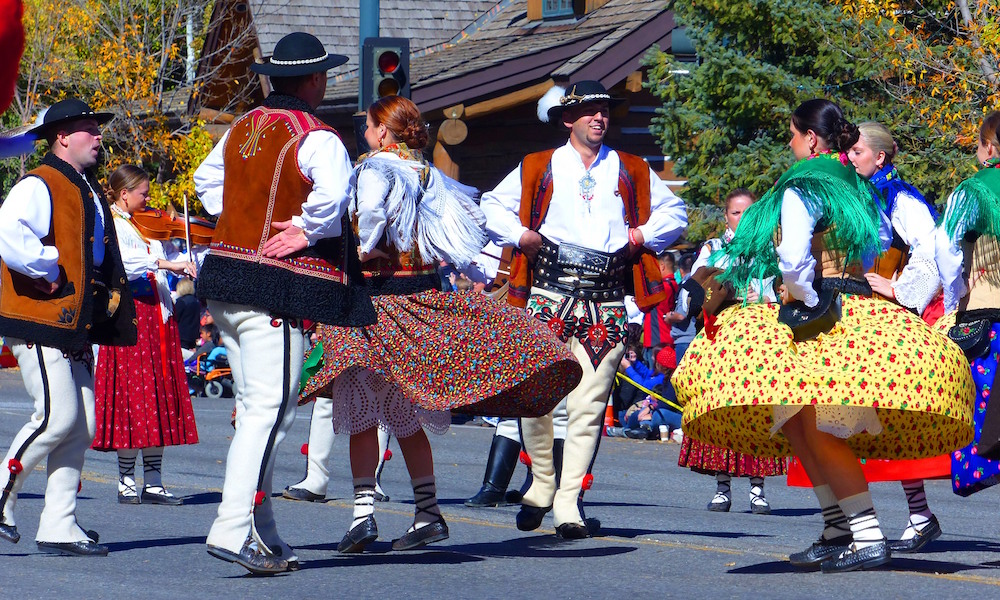 12:00 pm: Head to the Trailing of the Sheep Parade. The parade officially starts at noon, but it's best to get there early to save a spot on the sidewalk. The parade walks down Main Street in Ketchum. Please do NOT bring your dogs out of respect to the sheep!
2:00 – 3:30 pm: If you didn't get enough exercise, head to the Sheepherder Hike to walk some of the areas where sheep are grazed in the summer months while hearing stories from sheep rancher John Peavey and historian Jerry Seiffert
Meet up at the Ketchum Forest Service Park | $10.00 bus ride to the hike