I don't have a home (again), which is a weird thing for someone who owned a house for the last two years to say.
Vanlife aficionados have a mantra – "home is where you park it." If I prescribe to that theory I've had 17 'homes', three of them in basements, since I left Spokane, WA eight years ago. For you mathematicians out there, that's over two 'homes' per year.
But does having a place to pass out, store your gear, and clean off the dust from the trail really make a place your home? Does having a familiar toilet seat to sit on and food in the fridge make a place cozy enough to call it your casa?
I would propose that a home is not really a place, it's a feeling. It's a feeling that cannot be experienced alone. In fact, I would say that a true home can only be created through shared experiences.
I needed a change of scenery this summer. I needed to get away, clear my head and get my shit back in order. Looking at a map, you'd think Ketchum is in the middle of nowhere Idaho, which it kind of is. South central Idaho isn't exactly a hotbed of social activity. But when it came to weighing the pros and cons, Ketchum's five mountain ranges, fish-filled rivers, lack of any and all major retail and restaurant chains, and world-class trails for mountain biking and running far outweighed the cons . . . which I'm honestly still trying to find.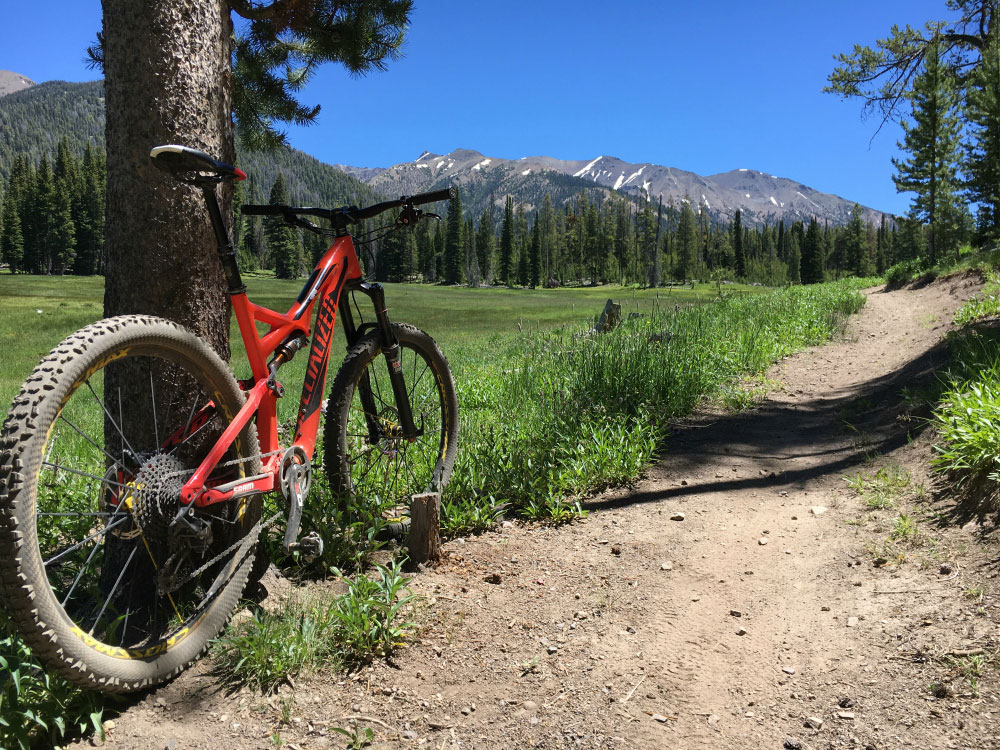 I met Ryan, the editor of Big Life, for the first time one month prior to moving to Sun Valley. She told me I'd never leave, and that I'd find my future wife. Cassie Abel took me under her wing at Outdoor Retailer. She wouldn't shut up about the mountain biking, the camping or the monkeys at Lefty's. And then there was McKenna Peterson, who I'd known since I started working at Alta four years ago. Her stories of prime spring skiing and endless peaks to bag with nobody around pretty much sealed the deal. These three were the only souls I knew when I rolled into Ketchum at the beginning of June.
Looking back, I could see it happening. I could see Sun Valley working its way out of the 'town zone' and into the 'home zone'. It wasn't a single event. No, that wouldn't have been very Sun Valley like.
My guess is that it happened somewhere between spring skiing on Titus ridge with an all-time crew, and when the ladies at Java on 4th started greeting me by name and remembering my order. Or maybe it happened during that late night at Lefty's when the beer and conversation kept flowing after a memorable evening of hippie dancing and people watching at Ketchum Alive? Wait, no, I bet it happened after waking up in the back of a truck to Mother Nature's morning light show on the Sawtooths following a rowdy, whiskey fueled night in Stanley. Nah, on second thought, that was just a hangover and the first night of a four-day, 4th of July weekend bender full of memories made with new and old friends.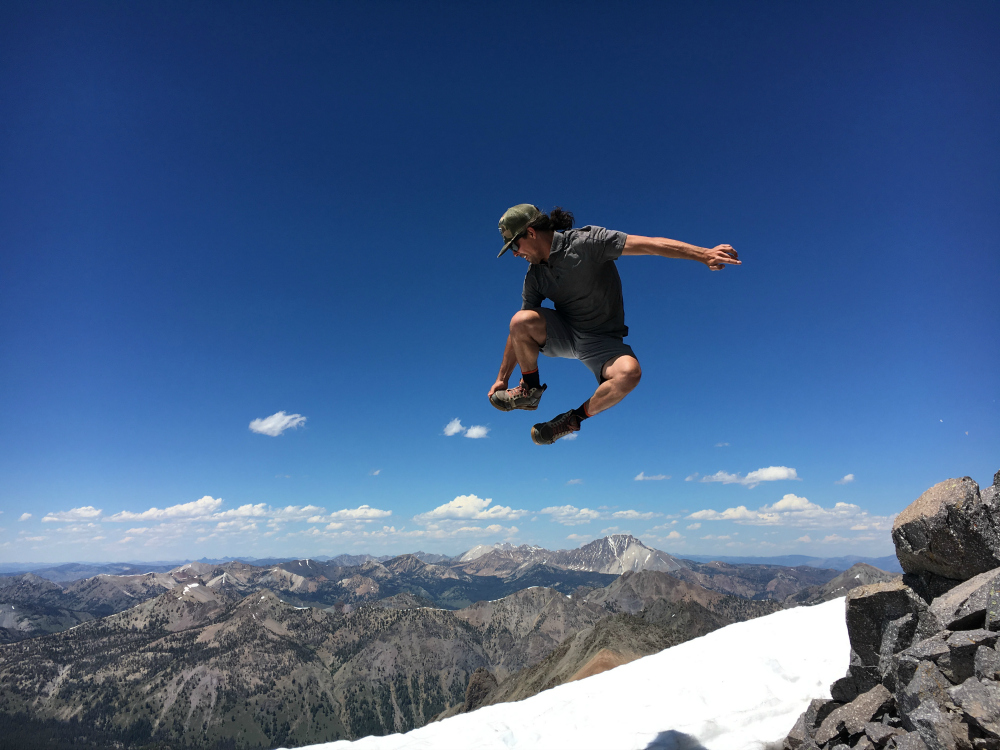 It could have been standing on top of Hyndman Peak, the tallest point in the Pioneers. It could have been the countless tailgate and trailhead beers consumed while throwing down a recap of how damn good the ride was. It could have been the late night soaks in the hot springs with the moon and stars providing the only company, the river pitching in with the soundtrack. It could have been the quality brew and stellar crew at Sawtooth Brewery. It could have been Elliott, the man who was old enough to be my dad, who shared his favorite date spots in the valley and then proceeded to try and help me get a date. It could have been the creek and river crossings made with the mountain bike thrown over the shoulder.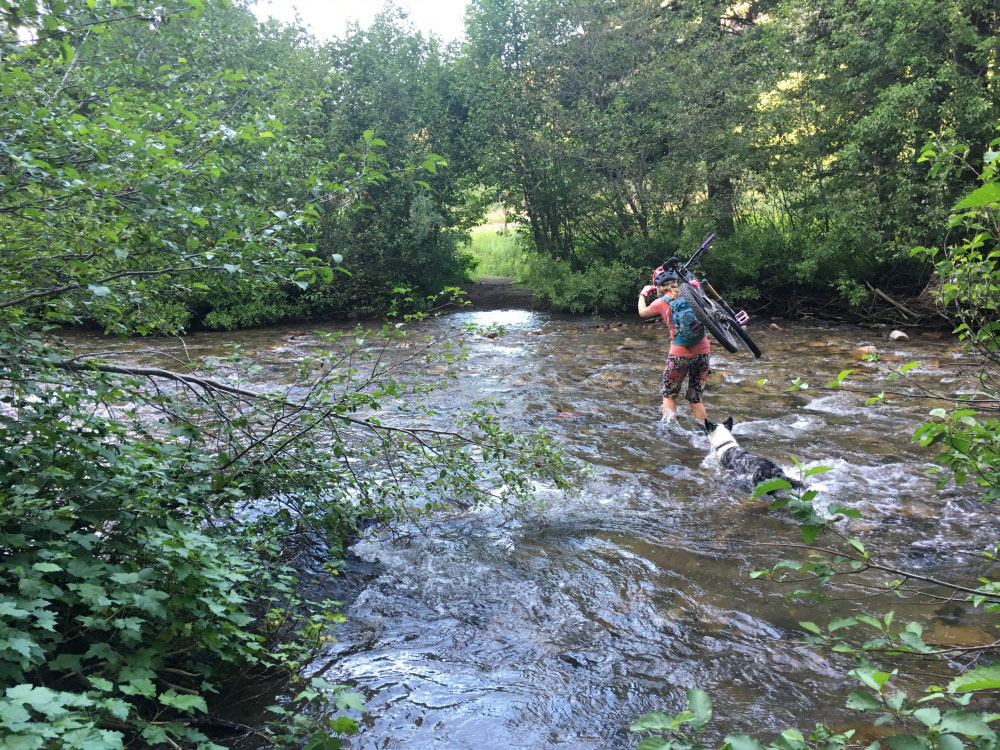 It could have been so many things, so many people, so many events . . .
And that's the thing about home – it sneaks up on you. Chances are you won't even realize you were home until you've left.