With less than a week before the Jackson Hole Mountain Resort 2017 Grand National Powder 8s competition, BigLife is profiling a few of the teams that will be standing at the top of Cody Bowl this Saturday. These teams travel from all over the country to compete in Jackson's historic competition in search of infinite glory. Today, we're featuring Troy and Ben from Big Sky Resort:
Team Big Sky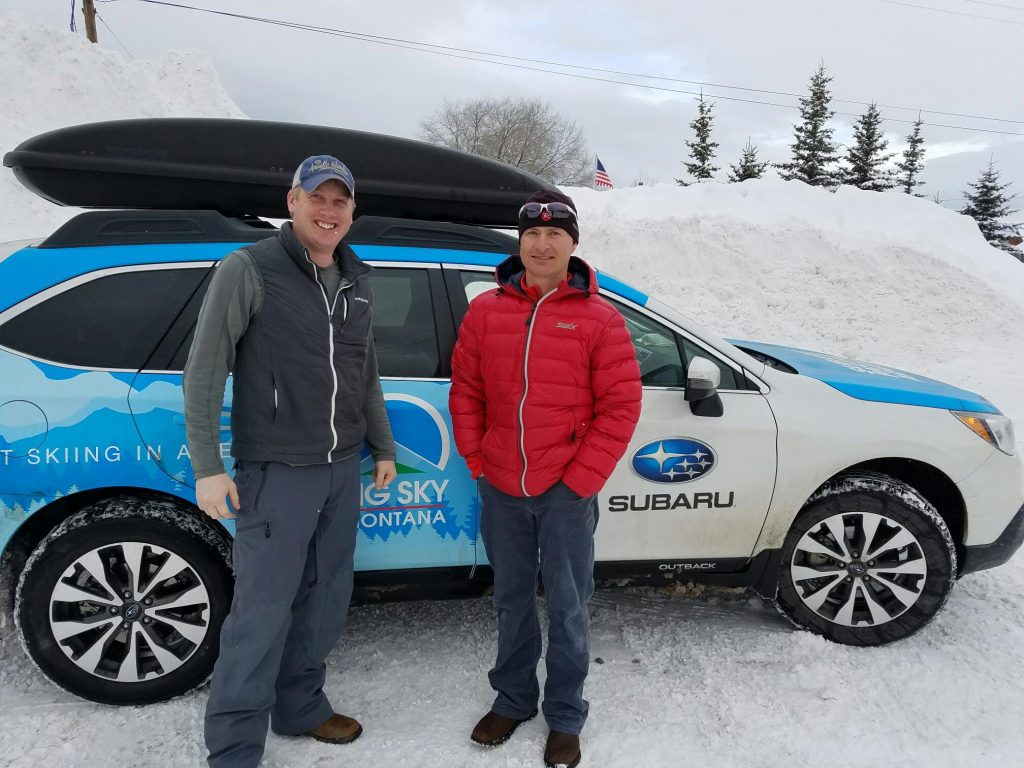 Who's on the team, who they represent: Troy Nedved and Ben Brosseau from Big Sky Resort
What are they wearing for the comp: Big Sky Mountain Sports uniforms (either Red or Yellow, to be decided on competition day)
How they decided who gets to go first on the run: Experience in the back, dynamics in the front.
If they could be the main character in any ski-themed feature film, they would be: Harkin Banks from Hot Dog, obviously.
In their Powder 8's soundtrack, their title song would be: The Bee Gees' Stayin Alive
Their go-to Aprés Ski drink: Pickle Juice
Their favorite part of skiing Powder 8s: Competing and skiing with talented skiers!
Teams will be scored on synchronization, dynamism and symmetry of their turns. Competition starts at 10:30 AM Mountain Time on February fourth at Cody Bowl on Jackson Hole Mountain Resort. If you're in Jackson, watch from in bounds from the tram or the top of Rendezvous Bowl, party starts after the last skier crosses the finish line. If you can't make the competition, stay tuned here for more teams, stories and triumphs from the 2017 Grand National Powder 8s!