Calling all cyclists! The mountain, road, and gravel racing calendar is chock full of events around the Mountain West this summer. Whether you get paid to compete on two wheels, are looking to enter into your very first race, or fall anywhere in between, there are options for all levels of ability and interest. If you don't feel like pinning on a number you can always go as a spectator and provide some much-appreciated encouragement on the side of the trail or road. Also, there are the post-race parties. The fact that these races take place in some of the most beautiful mountain areas in the world doesn't hurt either. Here's your hit list of races to check out complete with degrees difficulty and distances so that you know what you're getting into. Send us photos from the finish line and we'll see you at the post-race party!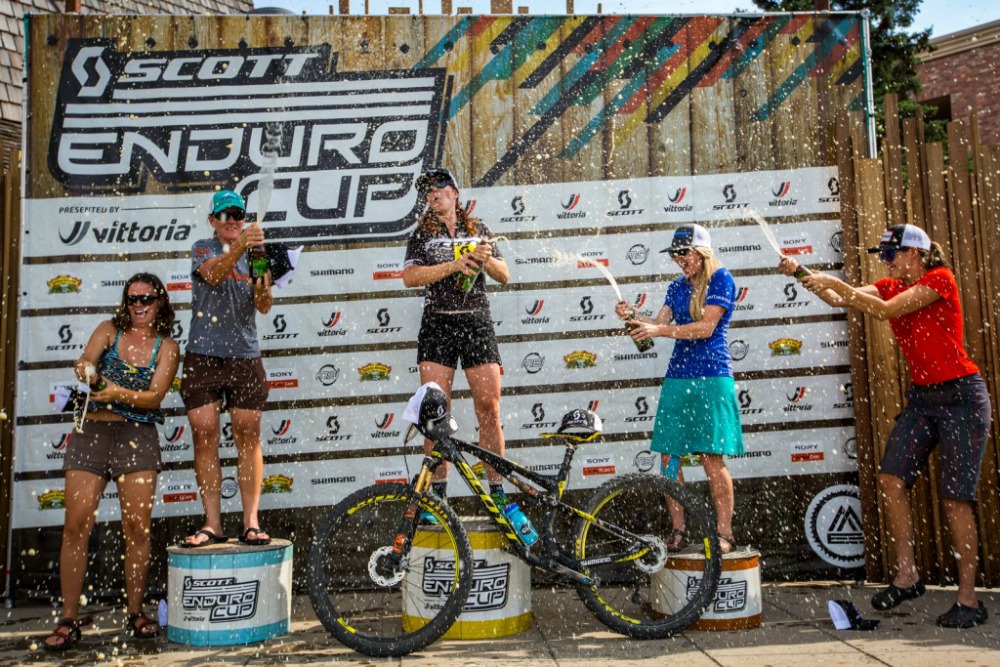 Mountain
SCOTT Enduro Cup presented by Vittoria – July 1-2
This two-day race is part of the Ride Sun Valley Bike Festival, an event that showcases the fact that the areas around Sun Valley, Idaho, have some of the best mountain biking trails on the planet. With epic ridgeline trails, water crossings, rough descents, and high-alpine conditions, this event is definitely not for the faint of heart. Day 1 kicks off in the backcountry just outside the town of Ketchum with some absolutely choice singletrack in the pristine Smoky Mountain range. Day 2 puts riders on Sun Valley Ski Resort's Bald Mountain trail system for over 3,200 feet of rowdy downhill brown powder shredding. Racing categories run from Pro/Open to the under 18 Juniors. Primarily all about the downhills, Enduro racing is not for those who aren't confident in their descending abilities. The whole family will enjoy the Sun Valley area and the Ride Sun Valley festival events, so bring them along and make a vacation out of it.
Details:
Intermediate, Advanced, Expert
Course Length: TBD
Course Style: enduro, downhill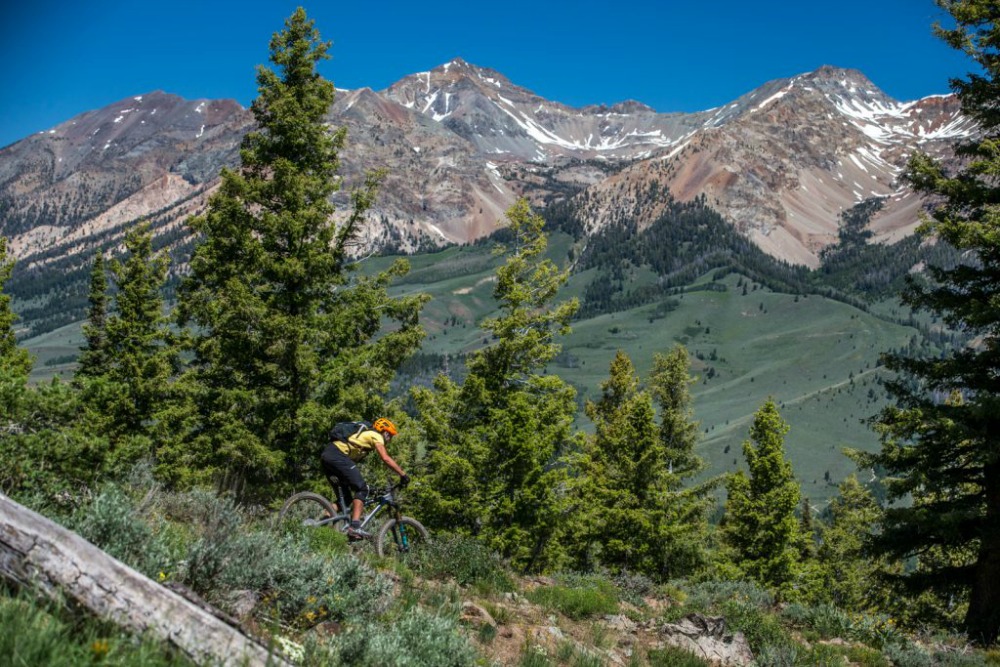 Firecracker 50 – July 4
Earn your barbeque and beer this 4th of July by riding the Firecracker 50 in beautiful Breckenridge, Colorado. Started in 2001, this non-sanctioned 50-mile mountain bike race has garnered a massive following over the years and is one of the most popular unofficial events in the country. The Firecracker starts as part of the 4th of July Parade on Main Street. From there, the course highlights everything that Breckenridge has to offer fat tire enthusiasts. It begins with a steady six-mile climb out of town on the old rail trail before transitioning into varied terrain. There are a few punchy small climbs and a couple of sustained lung-burning ascents as well. Racers are rewarded for getting over these with some wickedly fun downhills and twisting singletrack. Friendly volunteers man four aid stations along the course with each one being sponsored by a local bike shop. Medical assistance is ample as well with seven EMTs out on the route. For a non-sanctioned event, the Firecracker is highly professional. Cash prizes are awarded to the top four finishers in the Pro/Open men's and women's categories. All other race categories (Expert, Sport) are available and category is determined by age. Don't feel like riding the entire 50 miles? Enter the duo category with a friend and ride one lap of the course for 25 miles. mavsports.com
Details:
Beginner, Intermediate, Advanced, Expert
Course Length: 50 miles (2 laps) for solo, 25 miles (1 lap) for duo
Course Style: marathon, cross-country, all-around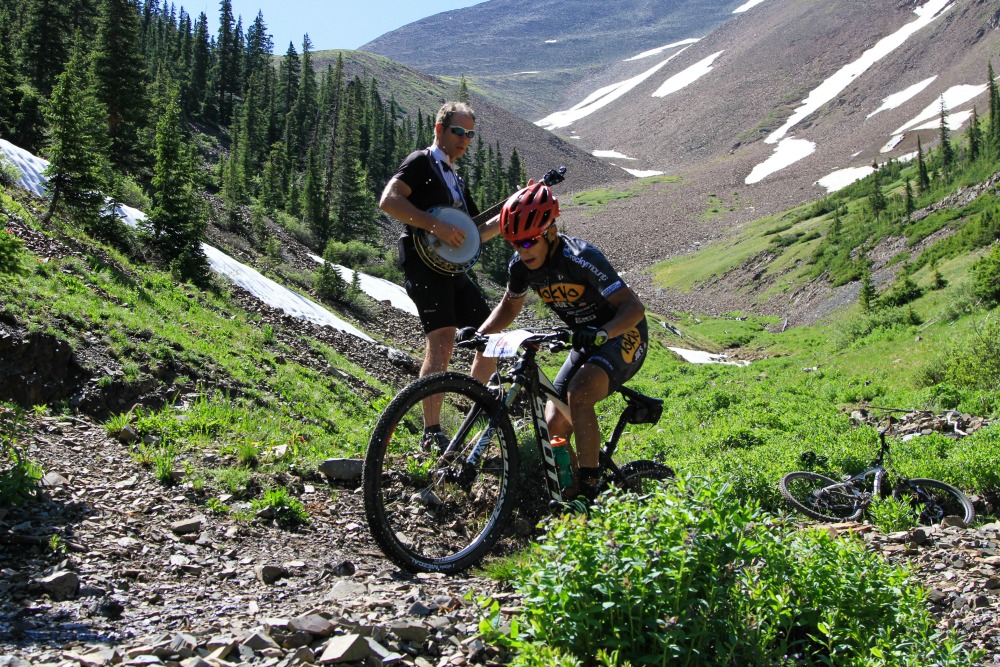 Leadville Silver Rush 50 – July 8
A qualifier for the world-renowned Leadville 100, the Silver Rush 50 is, you guessed it, 50 miles of high-altitude climbing and technical descending. Organizers take the 100 course and cut it in half by including only the gnarliest parts of the original. Many riders actually claim that the Silver Rush 50 is HARDER than the Leadville 100. The course is an out-and-back that starts in the historic mining district on the east side of Leadville and racers will pass by many mining ruins. Did we mention high altitude? The race starts at around 10,000 feet and the highest point on course is a whopping +12,000 feet. Engraved bike rotor plaques will be awarded to the top three finishers in each division. Everyone who completes the race will receive a commemorative medal and Silver Rush 50 MTB finisher mug. All race categories are offered with age groups being in 10-year increments. There is also a duo option for those looking to ride 25 miles and a bike shop challenge with the lowest combined time from three or four riders on a shop team. If you plan on tackling the Leadville 100 later this summer, test your mettle on this one. leadvilleraceseries.com
Details:
Expert
Course Length: 50 miles solo, 25 miles duo
Course Style: marathon, endurance, high altitude
High Cascades 100 – July 15
The area surrounding the town of Bend, Oregon is famous for having some of the sweetest mountain biking terrain on the planet. The High Cascades 100 showcases the goods in all of their spectacular, brutal, and ultimately rewarding glory. This is a race for the truly hardcore with a length of 104.4 miles and 75 percent of it being singletrack. One of the coolest parts of the course is the 25-mile loop around Mt. Bachelor with fast, flowy sections and some peculiar lava rock areas. Be ready for everything because the High Cascades 100 brings it with countless water crossings, alpine meadows full of wildflowers, and rhythmic single track. This event offers all racing categories but must be done only as a solo rider, making it extremely demanding. It is definitely not for beginners. If you make it across the finish line you will be awarded with ice cold craft beer from local sponsor Deschutes Brewery. Yes, please. highcascades100.com
Details:
Expert
Course Length: 100 miles
Course Style: marathon, endurance, all-around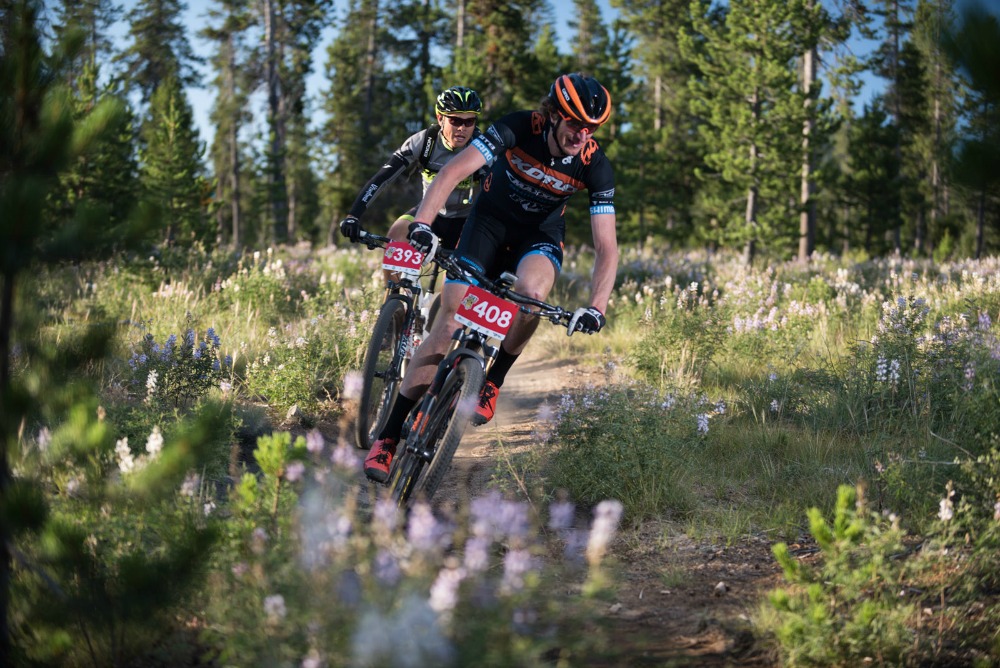 Galena Grinder 4.0 – July 29
Part of the Knobby Tire Series, the Grinder takes place at the beautiful Galena Lodge north of Sun Valley, Idaho. Originally an outpost for cross country and backcountry skiing, Galena has developed an impressive network of mountain biking trails over the past several years. Recently, two parts of the Grinder loop have been redesigned into ridiculously fun descents with banked turns, rollers, and jumps. This is a great race for virtually all ability levels because it features multiple options of a 48-mile marathon or cross-country races of 20, 16, and 10 miles each. The Grinder loop starts off with a steady climb on an old mining road double track before suddenly kicking up to an extremely steep grade that many may be forced to hike-a-bike in certain sections. After reaching the top of this part, riders are greeted with a high-altitude climbing traverse through pristine forest that also contains a few nasty punchers here and there. After rolling by the remains of two burned-out mining cabins, you will hit a ripping descent before getting on another old mining road for a lengthy traverse. A rowdy descent with flow trail elements awaits you after this before one last mellow climb. After that it's all downhill in the woods on a sweet mix of dirt road, windy single track, and flow trail. If you're doing the 48-mile marathon race be sure to save some energy because you've got another full loop of what you just did coming at you. This race is also a great one for spectators because the area is truly spectacular, viewing is easy, and Galena Lodge serves up some delicious eats and tasty craft brews. galenalodge.com
Details:
Beginner, Intermediate, Advanced, Expert
Course Length: 48 miles, 20 miles, 16 miles, 10 miles
Course Style: marathon, cross-country, all-around, high altitude
Audi Power of Four  – August 5
This is the oldest part of this three-race series and it takes place in the pristine surroundings of Aspen, Colorado. The 90 percent singletrack route connects all four of Aspen's ski mountains in a single race. The 35.9-mile course begins at Snowmass and connects to into Buttermilk, Aspen Highlands, and Aspen Mountain. Racers will conquer the famed Government Trail and sail down the newer flow trails on Snowmass. The sections on Aspen Highlands and Aspen Mountain both offer long and steep climbs and hair-raising descents. For those not looking to hurt themselves as much there is an option of doing half the course at 18 miles on Snowmass and Buttermilk. The Power of Four in Aspen is open to pros and amateurs and there are great spectator areas along the course, especially at the top of Aspen Mountain via the Silver Queen Gondola. Be sure to enjoy the after party and awards ceremony at Ajax Tavern after the race with free food and beer for all racers. aspensnowmass.com
Details:
Beginner, Intermediate, Advanced, Expert
Course Length: 35.9 miles (full), 18 miles (half)
Course Style: cross-country, endurance, all-around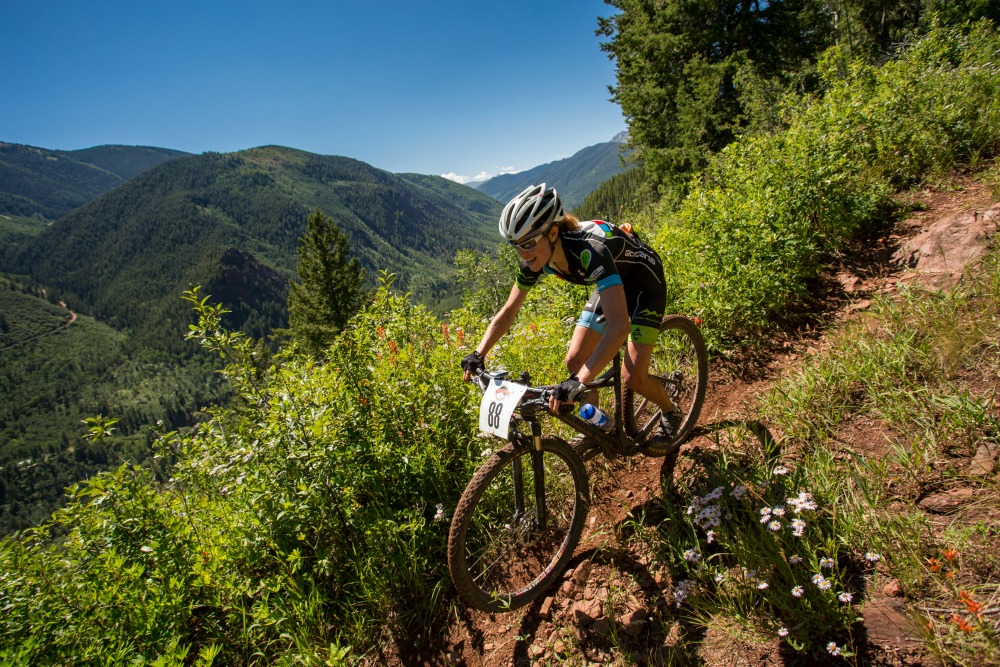 Pierre's Hole 50/100 MTB Race – August 5
A true classic, the Pierre's Hole Race goes down on the western slope of the Tetons at Grand Targhee Resort. The course is a 30-mile loop consisting mainly of singletrack that gains an impressive 4,600 feet of elevation each lap. Starting and finishing in the resort village, the route takes racers down into Mill Creek before ascending through Teton Canyon. Views of the Teton peaks are abundant and spectacular. Pierre's Hole is a rugged yet rewarding marathon mountain bike race that serves up some mind-blowing terrain. Last year World Road Champion and all-around rock star Peter Sagan showed up and smoked the field as training before competing in the cross-country mountain bike championships at the summer Olympics in Rio. Race options are abundant with 100 miles (3 laps), 100 km (2 laps), and 50 km (1 lap) on offer. The 100-mile and 100-km races are each qualifiers for the National Ultra Endurance Series Marathon Championship. And enjoy a well-deserved homemade racer's dinner served at Wild Bill's which is free for all racers and $12 for guests. grandtarghee.com
Details:
Intermediate, Advanced, Expert
Course Length: 100 miles, 100 km, 50 km
Course Style: marathon, cross-country, endurance, all-around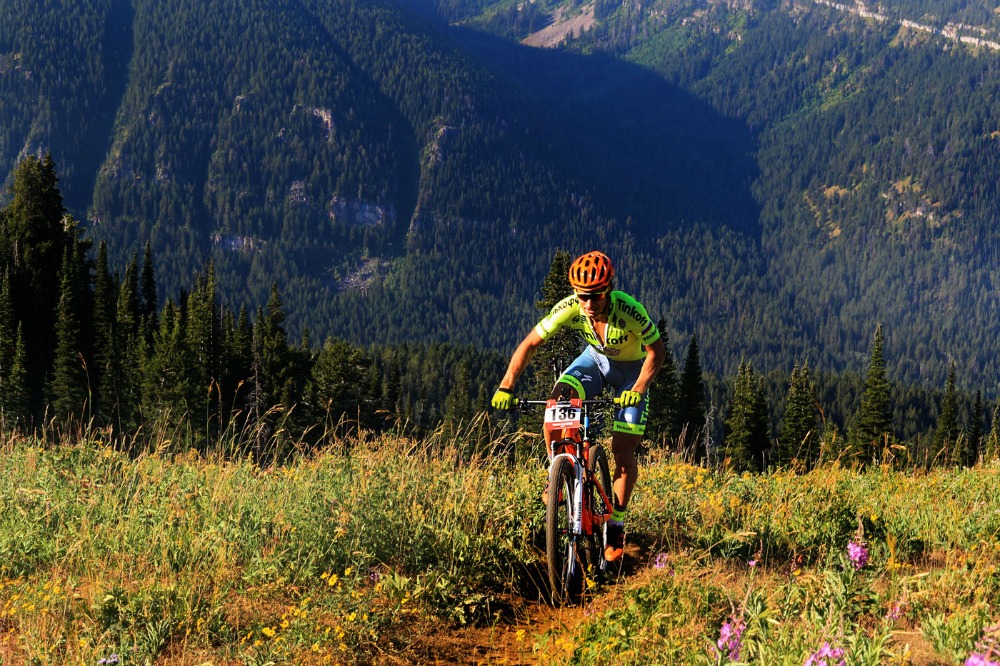 Steamboat Stinger – August 12
Honey Stinger puts on this epic mountain bike race out of Steamboat Springs, Colorado, every summer and it has become a true classic. The full race course clocks in at over 50 miles and the Stinger is unique in being one of the few mountain bike races in which 100 percent of the course is on dirt and 90 percent of it is pure singletrack. Beginning at Howelsen Ski Area in the middle of Steamboat, the route consists of two loops of 26.2 miles each that take racers into the spectacular backcountry of Routt County. If you're dreaming about flying through open meadows, aspen groves, and dry sage gardens while competing against others, this is your jam. Seven aid stations will be out on course and will be stocked with all of the delicious Honey Stinger products you can handle. If you've got little ones be sure to bring them along because there will be a Kid's Strider Bike Adventure Zone at the start/finish area. The full range of racing categories are available as well as solo, duo, and single speed. honeystinger.com
Details:
Intermediate, Advanced, Expert
Course Length: 53.9 miles (full), 27 miles (half)
Course Style: marathon, cross-country, endurance, all-around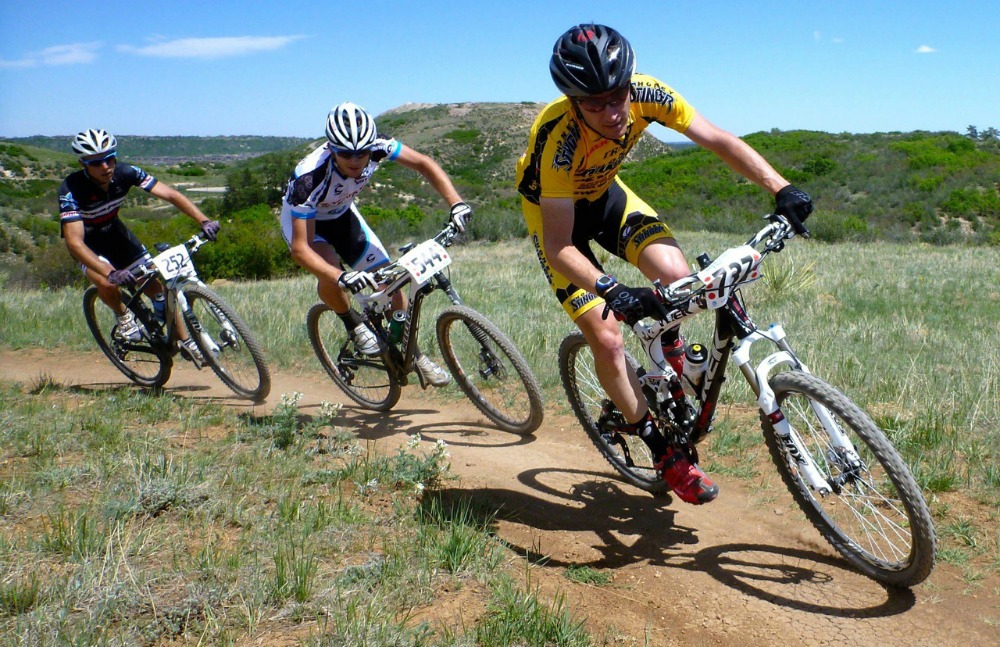 Leadville Trail 100
For many marathon mountain bikers, the Leadville 100 is the Superbowl of fat tire racing. Raced at lung-scorching altitudes in the mountains around the historic mining town of Leadville—start is at 10,152 feet and highest point is 12,424 feet—this well-known event continues to attract the cream of the crop from around the world. It also welcomes amateur racers who are simply looking to finish the ride with the same signature friendliness and generosity. The riding in this race is not super technical with much of it being on dirt roads. Pacing and drafting are key and road racing tactics definitely come into play. Many editions of the Leadville 100 have seen the winning move happen on the infamous Columbine Climb with the leader staying away solo all the way to the finish line. Each finisher will receive an official Leadville 100 belt buckle and sweatshirt. leadvilleraceseries.com
Details:
Advanced, Expert
Course Length: 100 miles
Course Style: marathon, endurance, high altitude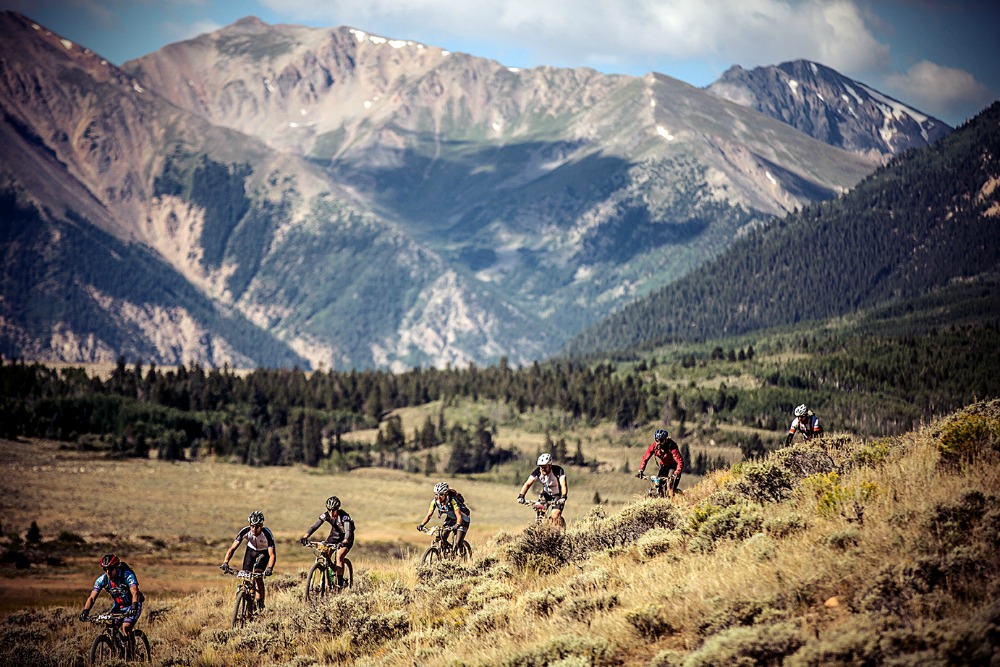 Breck Epic Stage Race – August 13-18
This is a legendary 6-day fat tire race that takes riders deep into the mind-blowing backcountry that surrounds Breckenridge. Imagine racing on trails that go way above tree line and are surrounded by massive peaks and pristine glaciers. This is what the Breck Epic gives you. It is billed as a race, but the organizers are quick to emphasize that the soul of the event is fully inspired by doing epic exploratory rides with your friends. Each stage starts and ends in the town of Breckenridge, making it highly convenient for lodging options. The entire race is 240 miles long with roughly 40,000 ft. of elevation gain with each stage being between 30 and 50 miles. It's called Breck Epic for a reason. breckepic.com
Details:
Advanced, Expert
Course Length: 240 miles total, 30-50 miles daily
Course Style: endurance, marathon, all-around
Park City Point 2 Point – September 2
Head to Park City, Utah, on Labor Day weekend for one of the premier endurance mountain bike races on the yearly calendar. Another race with 90 percent single track, the Point 2 Point will throw everything at you (blissful and painful) during its +75 mile distance. The course covers a lengthy list of trails located in the areas of the Park City and Deer Valley resorts. Riding is constantly up and down with around 12,000 feet of elevation gain. There will be three feed zones on course as well as one H2O station. The Point 2 Point finishes in Park City village with BBQ celebration and a $12,000 cash prize purse being doled out. There's also a racer raffle with sweet prizes up for grabs from Khul, Camelback, Deer Valley Resort, Klean Kanteen, Green Guru, and more. thepcpp.com
Details:
Expert
Course Length: 77.6 miles
Course Style: marathon, endurance, all-around
Road
Rocky Mountain Roubaix – May 7
Held just west of Missoula, Montana, the Rocky Mountain Roubaix is a road race that incorporates features of the Spring Classics in Belgium and northern France with sections of rugged pavement, gravel, and dirt mixed in with smooth tarmac. The terrain is often undulating and the wide open scenery is always a sight to behold. Distance options are conveniently varied for different ability levels with lengths ranging from 70 to 40 miles on the 20-mile loop course. The course is suited to the all-around racer who can absorb the rough sections, has a big engine, and a decent kick if the finale ends in a small bunch. rockymountainroubaix.com
Details:
Beginner, Intermediate, Advanced, Expert
Course Length: 70 miles, 50 miles, 40 miles
Course Style: rolling, rough sections
Amgen Tour of California – May 11-20
The most prestigious stage race in North America, the Tour of California will up the ante even more this year by having WorldTour race status for the first time. This means that all of the best teams in the world of professional bike racing will be sending squads to California. An invite-only pro event, the Tour of California is an amazing thing to witness firsthand. Sure, you could watch it on TV, but why not make a Golden State spring vacation out of it and see the action live? Make sure to bring your bike and ride some of the courses each day before cheering the racers on. Highlights for this year's route include Stage 4 from Santa Barbara to Santa Clarita, Stage 5 finishing at the top of the legendary Mt. Baldy climb, and the Stage 6 Big Bear Lake individual time trial. amgentourofcalifornia.com
Details:
Pro
Course Length: 578.1 miles
Course Style: stage race, road race, individual tt, all-around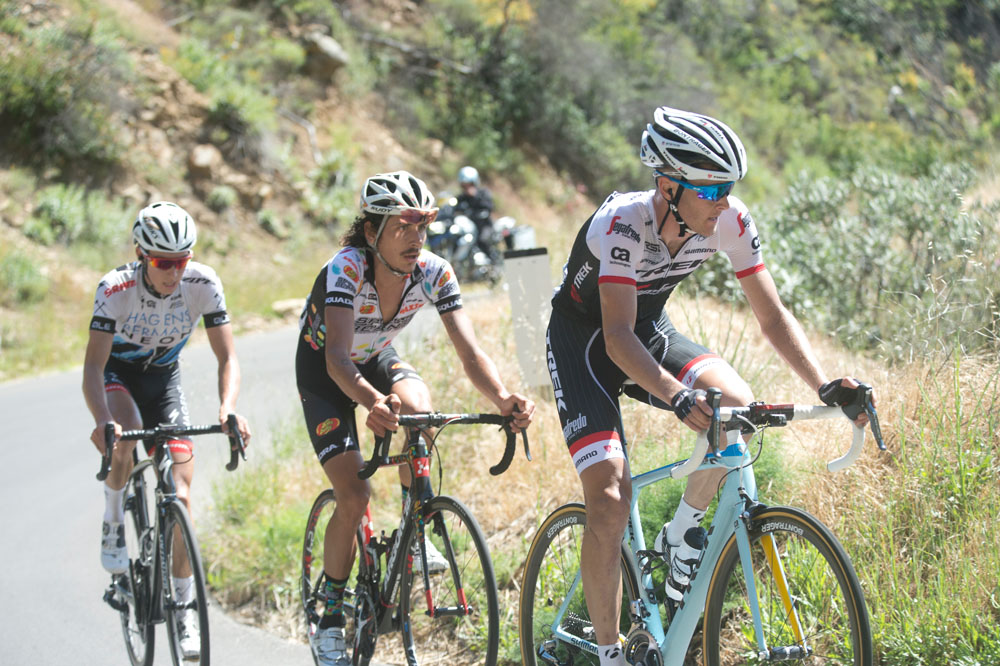 Ride for the Pass – May 20
Both a recreational ride and hill climb race, Ride for the Pass is all about the ascent up Independence Pass just outside of Aspen, Colorado. The event allows riders to enjoy this spectacular road before it is opened to motor vehicle traffic each year. This is a sustained climb with a total of 10 miles and an elevation gain of 2,300 feet. Be ready for some extremely high altitude with the finish topping out at 10,967 feet. Ride for the Pass starts five miles east of Aspen at Winter Gate and climbs up Highway 82 toward the Continental Divide. Competitive racers will ride the full 10 miles while recreational riders can do a short route of just over two miles to the Weller Lake turnout. Be sure to enjoy the post-ride party at the St. Regis in Aspen with free beer and a prize drawing. independencepass.org
Details:
Beginner, Intermediate, Advanced, Expert
Course Length: 10 miles, 2 miles
Course Style: hill climb, high altitude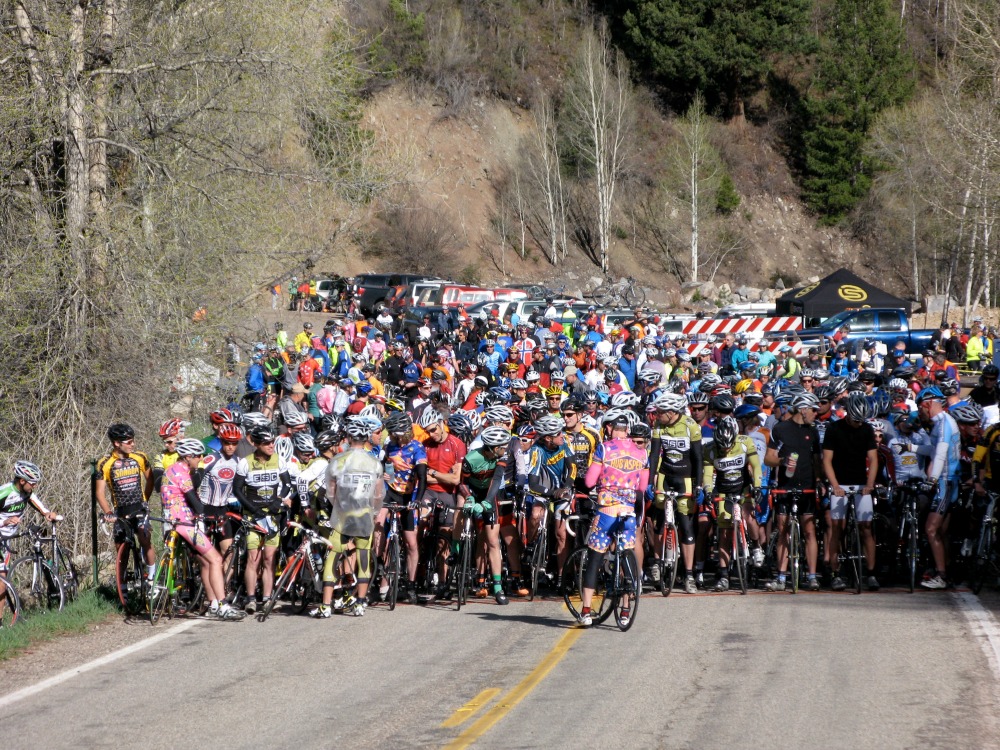 Idaho State Championship Criterium – July 1
The state championship criterium will be held in downtown Ketchum during the Ride Sun Valley Bike Festival. This race will undoubtedly be a great draw for spectators with the course doing short laps around Town Square and excellent places for food and libations scattered along the route. The top three Idahoans in each race will receive Idaho State Championship medals. All race categories are available except Pro. First race starts at 4 pm and the last goes off at 8. Bring the family or your favorite crew of friends for the entire Ride Sun Valley Bike Festival and make it a longer stay. ridesunvalley.com
Details:
Beginner, Intermediate, Advanced, Expert
Course Length: 65 minutes, 50 minutes, 45 minutes, 40 minutes, 35 minutes
Course Style: criterium, flat
Boulder Omnium – June 30 – July 2
The town of Boulder, Colorado, has certainly become the U.S. mecca of bike racing with many of the top American pros calling it home. The Omnium is a three-day race event that includes a prologue, individual time trial, and road race. You can choose to race in any of the events you want with the best overall contenders doing all 3 for a chance to get the best combined time. Day 1 features a prologue uphill time trial on Eldora Road with a distance of 6 miles. Day 2 will have a 10-mile individual time trial starting on Hygiene Road. A 36-mile road race will finish things off on Sunday with a point-to-point course that suits climbers. All divisions are available from Pro/1/2/3 to Cat 5. Come to Boulder and race on the roads that some of the top American pros train on regularly. sanitascycling.com
Details:
Intermediate, Advanced, Expert
Course Length: Day 1 6 miles, Day 2 10 miles, Day 3 36 miles
Course Style: Day 1 uphill tt, Day 2 individual tt, Day 3 hilly road race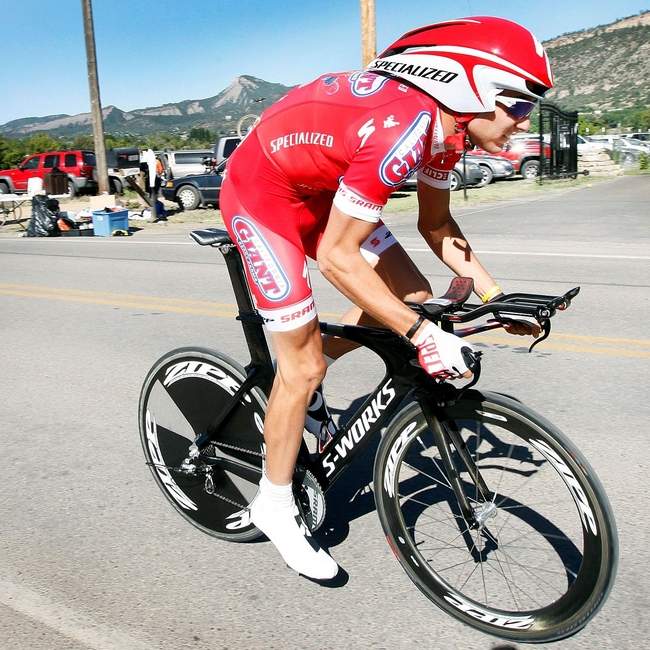 Tour of Utah – July 31 – August 6
Billed as "America's Toughest Stage Race," the Tour of Utah is always heavy on stages with a brutal amount of climbing. This event always draws some of the best pro continental teams in the world as well as a handful of WorldTour squads. For almost a decade, the Larry H. Miller Group of Companies has been committed to putting on a world class seven days of bike racing that showcases the natural beauty of Utah and provides an interactive fan experience. Standout stages for this year's route include day 2 going from Brigham City up to Snowbasin Resort, day 3 in Big Cottonwood Canyon, and day 6 from Heber Valley up to Snowbird Resort. There are many draws for fans to go along with watching the race action. On August 5 there will be the Ultimate Challenge granfondo which will allow you to ride the same route as the Queen Stage with the final tough climb of Little Cottonwood Canyon. An expo area sponsored by Harmons Grocery will be at the finish of each stage with merchandise, jumbo screens, and live entertainment. tourofutah.com
Details:
Pro
Course Length: TBD
Course Style: stage race, road race, all-around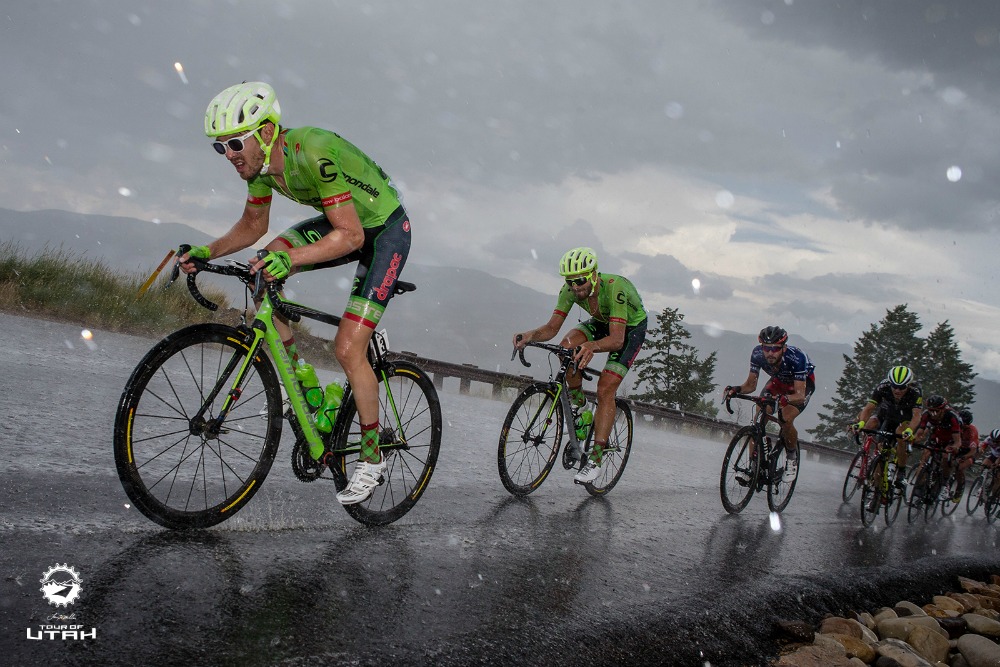 ASWB Twilight Criterium – July 15
The 29th annual Twilight Criterium is part of the Pro Road Tour and takes place each year in downtown Boise, Idaho. All amateur race categories are on offer with the pros racing last in the evening under the lights. The vibrant city of Boise provides the perfect setting for this spectator-friendly event. Enjoy a summer night of fast-paced bike racing as a racer, spectator, or both. boisetwilightcriterium.com
Details:
Beginner, Intermediate, Advanced, Expert
Course Length: TBD
Course Style: criterium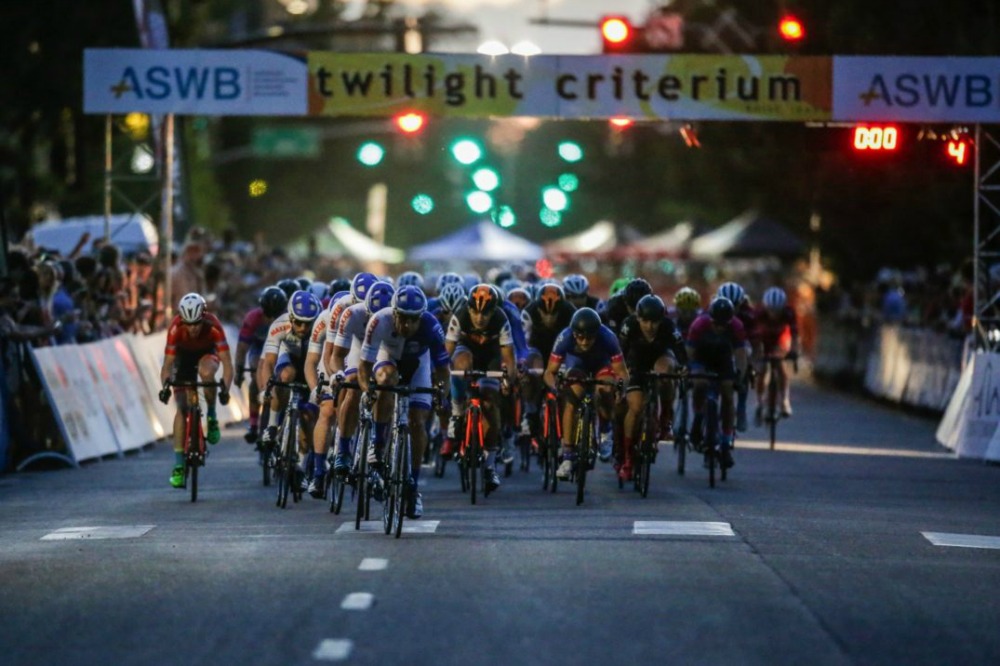 Cascade Cycling Classic – July 19-23
The 38th annual Cascade Cycling Classic boasts the title of the longest run elite stage race in the country. Every year this event based in Bend, Oregon, draws the best professional teams and amateur racers in North America. They come for the quality of the courses, the beauty of the high desert mountains in Central Oregon, and the positive vibes of a consistently excellent event. The pros race for 5 days and the Cat 2/3 racers for 4 days. Each of these 2 divisions will have one individual time trial and one criterium to go along with the road races. There will also be kids races with no entry fee. Notable pro teams competing include Axeon Hagens Berman, Jelly Belly, Holowesko-Citadel, Airgas-Safeway, and Team Jamis. cascade-classic.org 
Details:
Expert, Pro
Course Length: TBD
Course Style: stage race, individual tt, criterium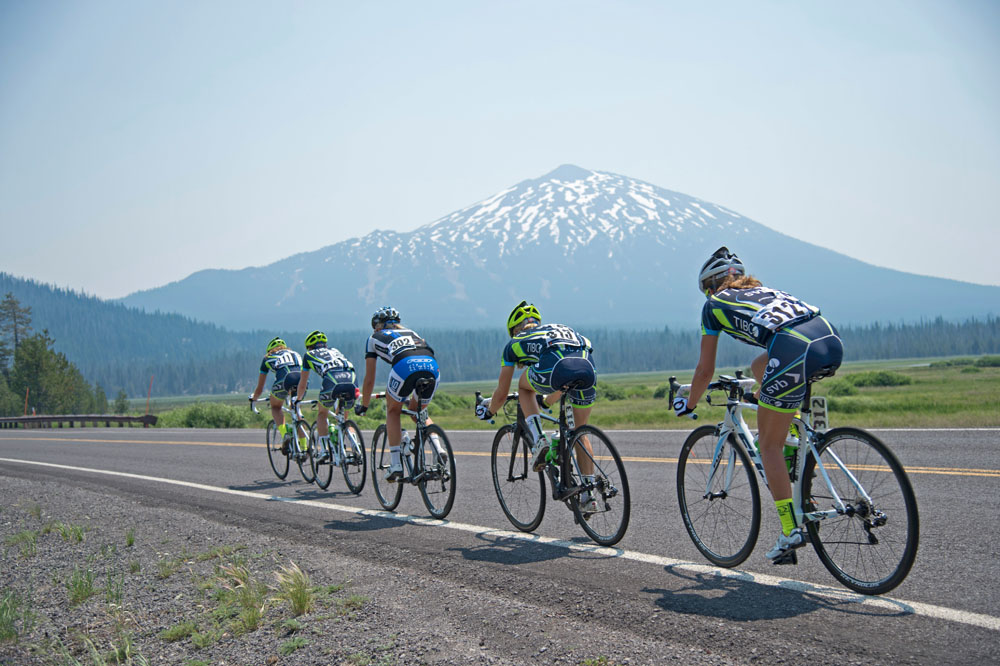 Colorado Classic – August 10-13
After a year of absence, the Colorado Classic (formerly known as the USA Pro Cycling Challenge or Tour of Colorado) is back on the UCI calendar for 2017. It will go down as a four-day stage race that showcases some of Colorado's most spectacular areas and mountain passes. The race has been highly popular among some of the biggest names in pro cycling who are coming off of the Tour de France and are looking to keep their excellent form going on the high altitude courses in the Rocky Mountains. Colorado Springs, Breckenridge, and Denver are rumored to be some of the areas in which the racing will happen. The new format for the event will also feature a music festival and cycling marketplace in the race's general base of Denver. website TBD
Details:
Pro
Course Length: TBD
Course Style: stage race, road race, all-around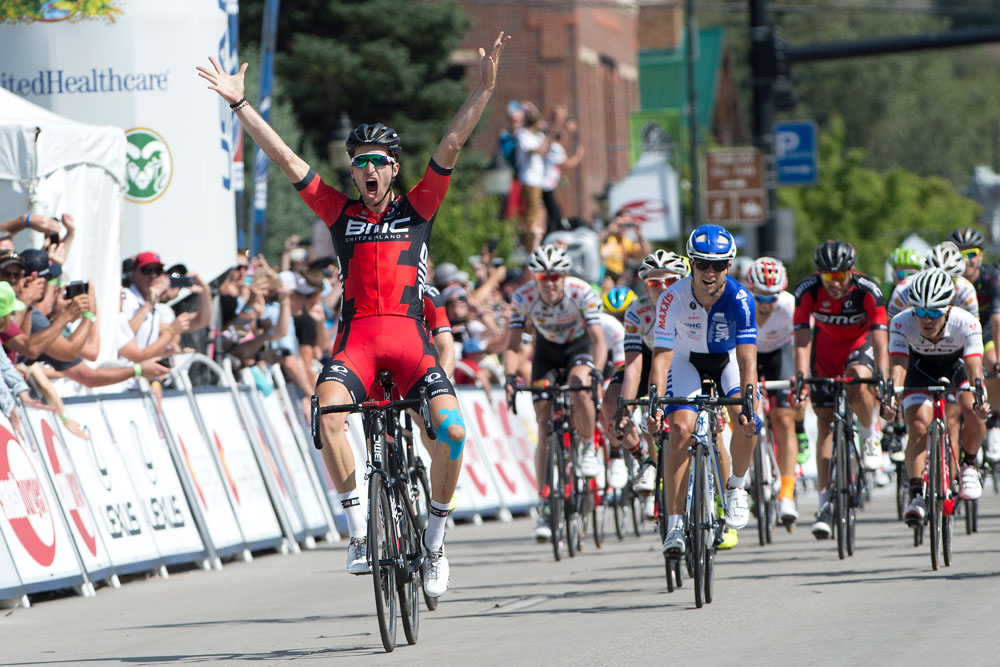 USA Cycling Hill Climb National Championships and Pikes Peak Hill Climb – August 12
Returning for just the second time running, this Colorado Springs event is a high-altitude sufferfest that takes place on the legendary Pikes Peak. This climb is an absolute beast that starts at 9,390 feet and ends way up at 14,115 feet. It is a total of 12.42 miles with an average grade of seven percent and a whopping 156 switchback turns. The National Championship races will be held in conjunction with the Broadmoor Pikes Peak Cycling Hill Climb granfondo. The road is closed to all motor vehicles for the entire day. Come be a part of a unique bike race that utilizes some truly spectacular terrain. usacycling.org
Details:
Intermediate, Advanced, Expert
Course Length: 12.42 miles
Course Style: hill climb, high altitude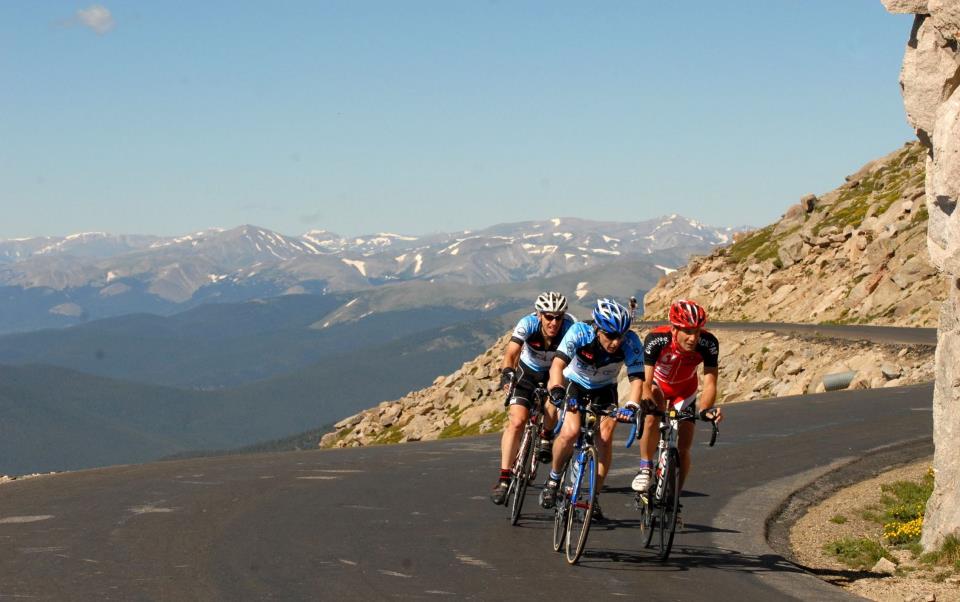 Gravel
AntiEpic 160 – May 6
Starting and ending at Pikes Peak Brewery in Monument, Colorado, the AntiEpic route takes riders northeast on constantly undulating unpaved country roads all the way to Deer Trail just off of I-70. From there it's a grueling return to Monument via different roads. It's on the return section that you will gain the majority of the course's ascending with 8,400 feet of total climbing. Watch out for the particularly rough riding on B-road or County Road 98. The AntiEpic happens early in the cycling season so be prepared for route changes if there is still a healthy amount of snow around. As always, the course will be unmarked to make sure you have the proper amount of navigation skills. There are two options of riding the full course at around a massive 160 miles or the short course at 76 miles. rockymountaincyclingclub.com
Details:
Advanced, Expert
Course Length: 160 miles (full), 76 miles (short)
Course Style: gravel grinder, dirt roads, rolling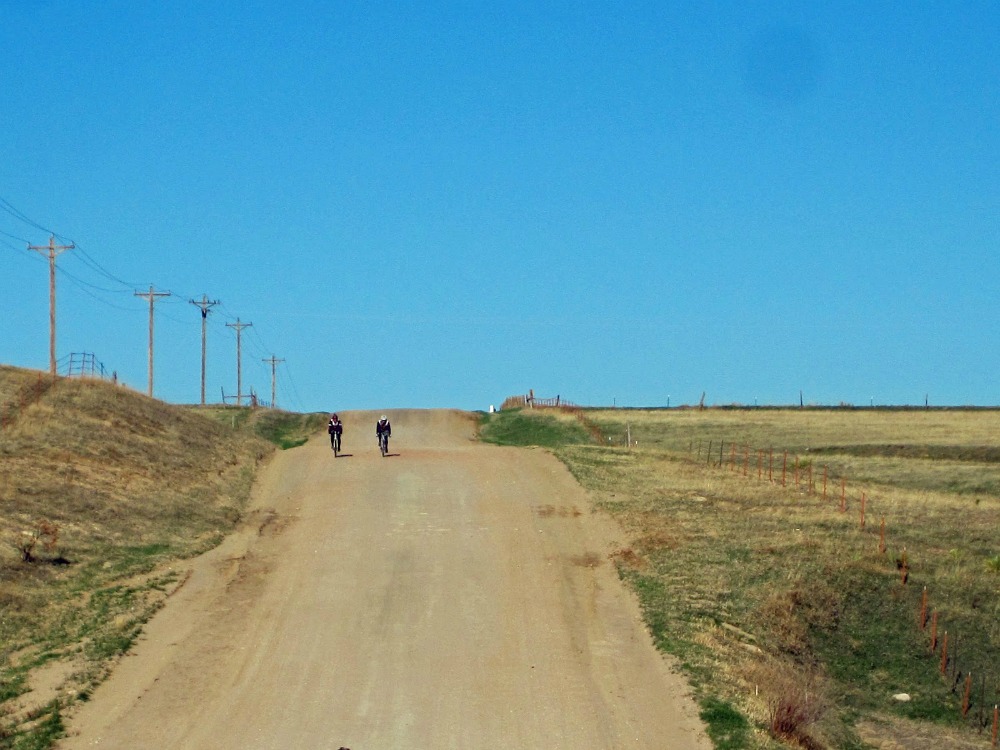 Nevada City Gravel Grinder – May 13
Enjoy a truly beautiful ride through the foothills of the Sierra Mountains that benefits the Boys and Girls Foundation in Nevada County and North Lake Tahoe. This is a 50-mile route that heads to the town of Washington where there will be a leisurely lunch break. The route then rolls on to Relief Hill, towards Malakoff Diggins, down Bloomfield, and returns to Pioneer park where it all started. Total elevation gain is a respectable 6,400 feet. Do this one if you are looking for something a little more relaxed but still want a solid day of spinning on unpaved terrain. bigsofnc.org
Details:
Beginner, Intermediate, Advanced
Course Length: 50 miles
Course Style: gravel grinder, dirt roads, rolling
Gem Grit Grinder – May 20
Head to Emmett, Idaho, for an all-gravel bike race on unpaved county roads that is open to everyone. The start, finish, and post-race party area is at the Little Gem Cycle Park which is only a 30 to 40 minute drive from downtown Boise. Riders can choose from two distances with the "Whole Carat" at 44 miles or the "Half Carat" at 22 miles. The roads that you will hit are well-known for being perfect for gravel riding in the spring before they dry out and get sandy later on in the summer. All amateur racing categories are on offer. boisevelowomen.com
Details:
Beginner, Intermediate, Advanced, Expert
Course Length: 44 miles (full), 22 miles (half)
Course Style: gravel grinder, dirt roads, rolling, flat
Volcano Fire Road 120K – June 10
Starting Veyo, Utah just 20 minutes north of St. George, this is a proper gravel grinder with 56% of the route being on pure dirt. The course is a hefty 75 miles of pedaling with 6,300 feet of total elevation gain. The start is a nice warm-up of mostly downhill sections before rubber meets dirt and riders begin climbing up to Enterprise Reservoir. Be prepared for some seriously steep grades that are scattered along this climb. At mile 40 the course hits the second dirt section and rolls through the lovely Pine Valley Wilderness area. After this there is a ripping descent all the way back to the finish line. Veyo Pies will be on hand serving the finishers some tasty homemade delicacies. This event is hosted by Gravel Grinder Cycling. facebook.com
Details:
Intermediate, Advanced, Expert
Course Length: 75 miles
Course Style: gravel grinder, dirt roads, paved roads, rolling, climbing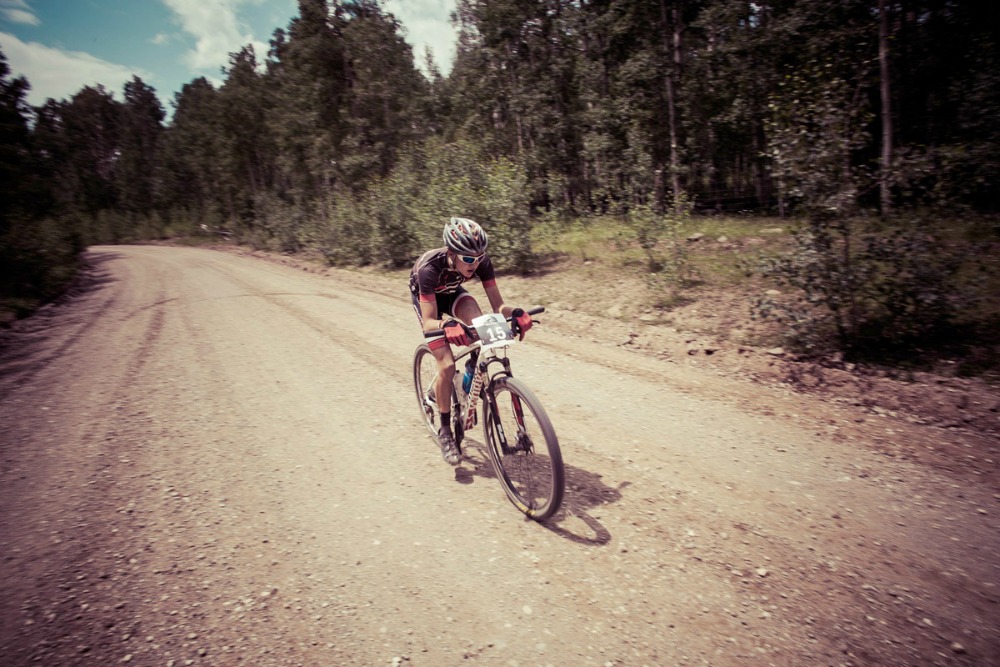 Moots Ranch Rally – June 17
Beginning and ending at the Moots Bike Factory, the Ranch Rally is a 50-mile ride that takes place on dirt and gravel roads around the Steamboat Springs, Colorado, area. One of the main draws for all of you pavement haters out there is the fact that the course is held on only five miles of pavement. Proceeds from the event will benefit the Community Agriculture Alliance which showcases the importance and heritage of local ranches in Routt County and throughout Colorado. Your entry into the ride includes lunch at a working ranch along the route, a goodie bag, great food, drinks, and entry into a drawing to win a Moots frame. moots.com
Details:
Beginner, Intermediate, Advanced, Expert
Course Length: 50 miles
Course Style: gravel grinder, dirt roads, rolling, flat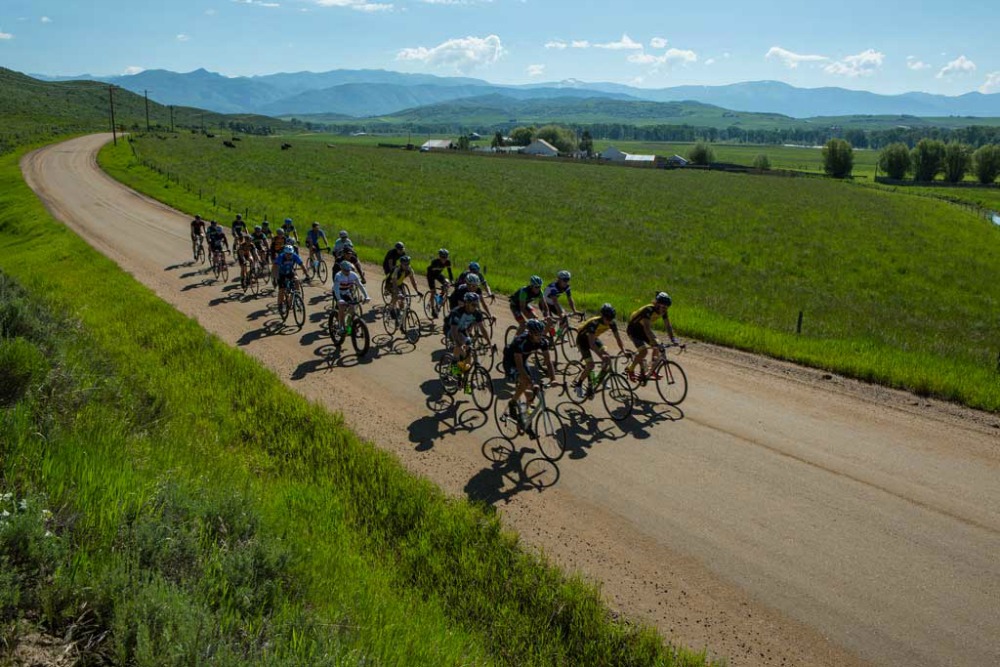 Crusher in the Tushar – July 8
Head to Beaver, Utah, for one of the most famous gravel grinder events in the country that showcases beauty of Southern Utah's little-known Tushar Mountain Range. The Tushars are home to some of Utah's highest peaks as well as the state's highest road at an elevation of 11,500 feet. From the town of Beaver, this unique race runs through the solitude of the Tushars and Fishlake National Forest before ending at Eagle Point Resort. The course is roughly made up of 50 percent unpaved and 50 percent paved roads. And with a massive 10,500 feet of climbing you will definitely be earning your views. tusharcrusher.com
Details:
Advanced, Expert
Course Length: 70 miles
Course Style: gravel grinder, dirt roads, climbing, high altitude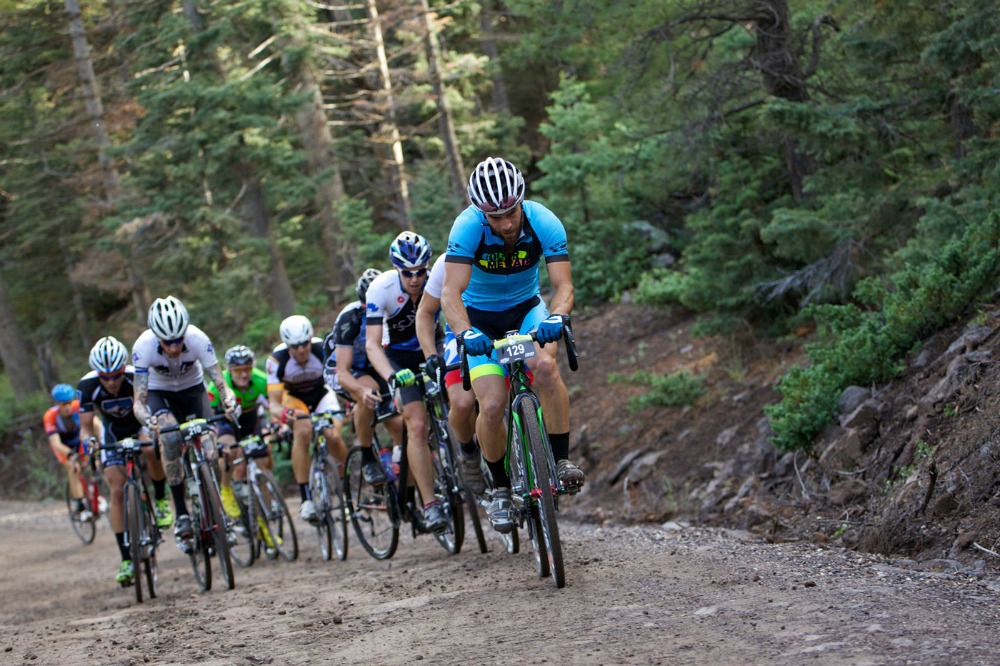 Cedar City Fire Road 100K – August 19
Cedar City, Utah hosts this scenic gravel grinder ride that boasts stunning views of nearby Zion National Park. The 100 km. course features some amazingly steep climbs and reaches at maximum elevation of over 9,000 feet. The course climbs up the picturesque Cedar Canyon and circles the Kolab Reservoir. With excellent food stops and ATVs patrolling the course, this race is well-marked and professionally-run in general. Look forward to a tasty lunch post-race as well as a sweet beer garden because you will have earned your food and drink. gravelgrinder.com
Details:
Intermediate, Advanced, Expert
Course Length: 62.1 miles
Course Style: gravel grinder, dirt roads, climbing
Rampart Rager – August 26
The Rampart Ranger in Colorado Springs, Colorado, features a brutal 63 miles of 80 percent dirt roads. Action kicks off at Criterium Bike Shop and the race heads the famed rock formations of Garden of the Gods. After that it's a serious climb up Rampart Range Road to Mount Herman Road. Catch your breath and enjoy a freewheeling descent down to Monument followed by some flattish pavement riding before the finish. This is one of the most demanding and scenic races on the gravel grinder calendar. gravelcyclist.com
Details:
Intermediate, Advanced, Expert
Course Length: 63 miles
Course Style: gravel grinder, dirt roads, climbing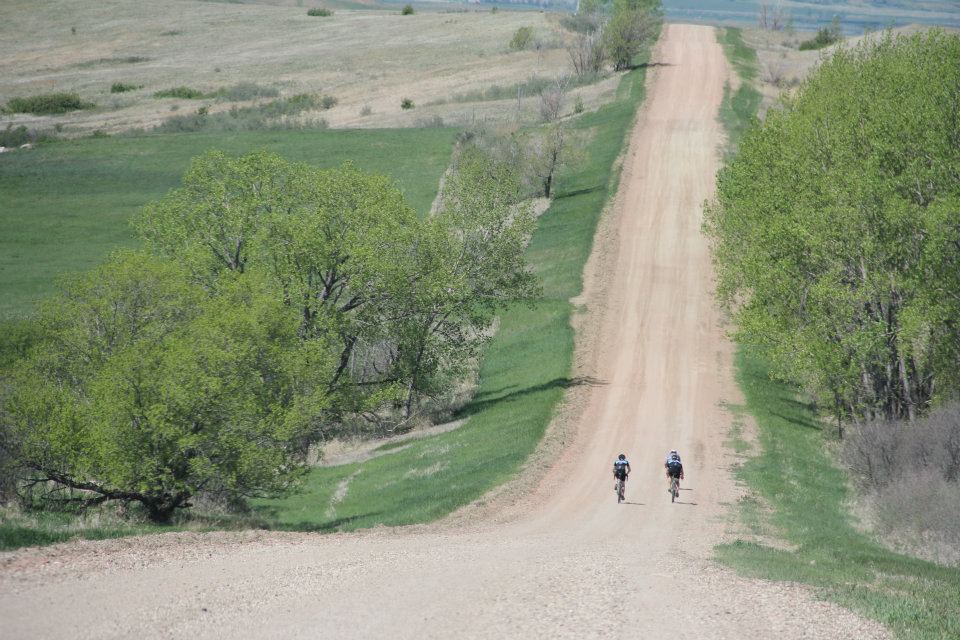 Rebecca's Private Idaho – September 1
Ketchum, Idaho, hosts the start and finish of this event that was founded by endurance sports superstar and Ketchum local Rebecca Rusch. This gravel grinder event features a full option of 94 miles or a shorter option of 56 miles. RPI is the perfect showcase of the stunning beauty that the Pioneer Mountains of Southern Idaho have to offer. You will start out on chip seal rolling terrain before hitting a sustained climb that quickly changes to dirt and takes you all the way up to Trail Creek Summit. From there it's continuous dirt riding in the Challis National Forest that takes riders into the rugged and scenic Copper Basin. The course makes a loop before heading back the way it came. Expect a ripping loose descent down Trail Creek Pass and be careful because a crash off of the right side of the road will send you down the ultra-steep walls of Rock Roll Canyon. Enjoy an expo, music, food, and beer in Ketchum Town Square at the finish. rebeccasprivateidaho.com
Details:
Intermediate, Advanced, Expert
Course Length: 94 miles (full), 56 miles (short)
Course Style: gravel grinder, dirt roads, climbing