How the Girafficorn Spirit Is Inspiring the Future of Female Leaders
As an outdoor enthusiast from Boise, Idaho, growing up with two brothers, I give credit to SheJumps, a non-profit organization that motivates women and girls of all backgrounds to gain experience and skills in the outdoors, for introducing me to the idea that women can be the curators of their own adventures. As an outdoor educator at an all-female summer camp, it was both thrilling and empowering to watch young girls get on mountain bikes or put on a pack for the first time. Then, several weeks later, I got to see those same girls teaching their friends how to ride a wooden box on their bike.  
Ever since I could put on my skis and soccer cleats, I've always been drawn to inspiring female–specific content in the outdoor industry. I remember reading about professional skier Lynsey Dyer and her Pretty Faces film right here in BigLife. She inspired me to believe in myself as a young female skier. It was through this film that I first learned about the organization Lynsey founded called SheJumps. Female athletes like Lynsey are telling their own stories while bringing voice to the struggles of gender inequality across a variety of platforms in the outdoor industry.  
SheJumps motivates women and girls of all backgrounds to gain experience in the outdoors and develop a positive and fun relationship with the outdoor community through their many youth programs, outdoor education programs, community initiatives, and fundraising climbs. The organization cultivates confidence-building and empowering experiences for women and girls everywhere who are looking to get outside and have fun. They make these outdoors trips and programs accessible to everyone by providing scholarships and low-cost options.  
You may have seen the Girafficorn (half giraffe, half unicorn), the SheJumps logo and mascot, on the slopes and trails. The mascot logo symbolizes the SheJumps mission to embody the Girafficorn spirit: "Walk tall, head focused on the goal, not the challenges. Don't underestimate your power when you stick your neck out." The mission is to inspire the next generation of female leaders in the outdoors through words and action.  
Throughout a typical year (unfortunately, due to COVID-19, SheJumps has cancelled all in-person events since March 15th), they offer and array of outdoor learning opportunities for women. These include discounted and all-women avalanche courses, climbing and skiing courses, and other fun community–building events like film screenings, running groups, and happy hours. They also have a program called Wild Skills, especially tailored for young women and girls to develop their outdoor skills through fun and engaging activities. The Wild Skills programs include day camps, overnight camps, family adventures, and Junior Ski Patrol events. Wild Skills Junior Ski Patrol is a day camp where young women are introduced to mountain safety and first aid. During the day, girls learn first aid, avalanche control, snow science, and avalanche rescue techniques. It is one of the busiest events that SheJumps puts on every winter at several mountain resorts, working alongside incredible female ski patrollers disrupting gender norms in the ski industry and backcountry.  
SheJumps also organizes community initiatives like fundraising climbs on Mt. Baker and Mt. Rainier, along with a seven-day Alpine Finishing School presented by Arc'teryx where women learn ski-mountaineering skills in the big– mountain terrain of Revelstoke, British Columbia. Through all of these programs, the goal remains the same— to reach as many women as possible across all ages, backgrounds, race, and outdoor experience levels, bringing them together to inspire and learn from each other while narrowing the gap of gender inequality in the outdoors.  
Throughout all the uncertainty and chaos from COVID-19, SheJumps has held fast to the Girafficorn spirit. Volunteers and program directors knew they had to get creative to give these young women an opportunity to still be a part of the SheJumps community and a way to develop their outdoor skills.  
On May 6th, they launched Micro Ventures, a series of virtual how-to videos that teach several different outdoor and life skills. These include: How to Make a Compass, Map Making + Trail Hunts, Topo Maps, and Shelter Building. It has been an incredible way for women of all ages to feel connected with their environments and each other, getting them ready to go hit the trails again as they re-open. The Micro Ventures are all released on the SheJumps blog with a PDF attached to each activity with more critical information and directions. Check out their YouTube channel and follow along with Micro Ventures!   
Claire Smallwood, Executive Director of SheJumps, says ""Our organization is all about gathering girls and women in the outdoors and connecting with nature. In a time when we can''t physically be together, we wanted to find a way to bring our community together and find solace in the outdoors, even if that looks very different these days. SJ Micro Ventures are intended to allow people of all ages to walk out their door, regardless of where that is, and connect to the wellness benefits of nature as we all continue to manage the personal impact of the COVID-19 crisis."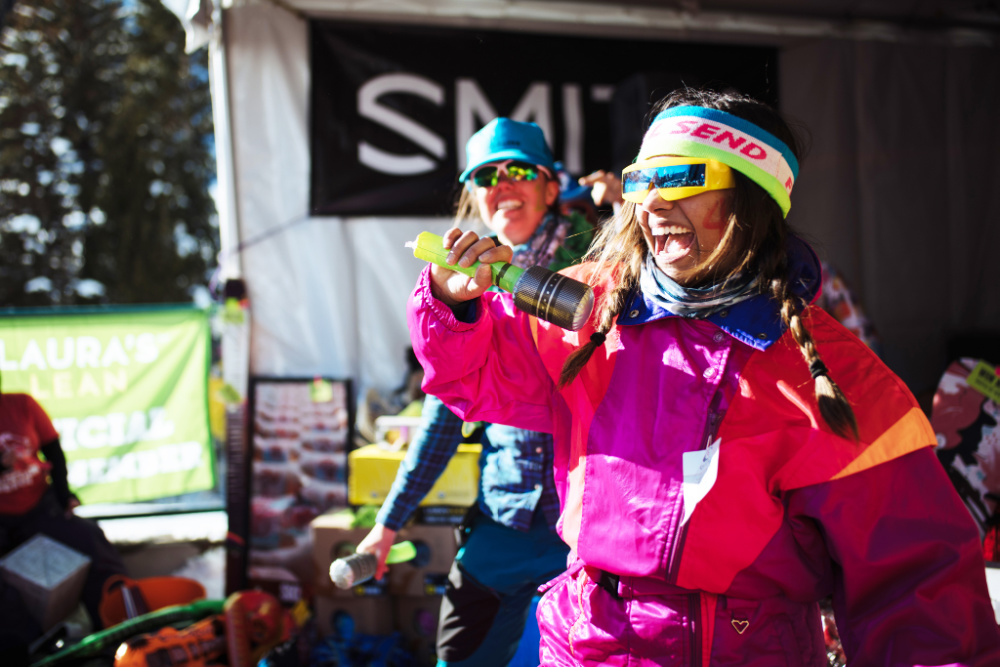 During the past 18 months, SheJumps has continuously been working on their diversity and inclusion efforts to reach ALL women to have and give them equal access to the outdoors. This past winter they partnered up with K2 Skis, Fremont Brewing, and NWAC (Northwest Avalanche Center) to create an Avalanche Safety Scholarship program. The 2018-2019 Snowpack Avalanche Scholarship Program provided 23 scholarships with 100% cost covered, and seven7 scholarships with 50% cost covered for AIARE courses. They had ​105 applicants and selected 30 women as recipients. Half of the women selected for scholarships identified as women of color, and 100% of the women identified as low-income. It's a great example of how SheJumps uses their strong collective voice to respond, act, and educate the outdoor community about anti-racism and what they as a non-profit can do to take a stand against racism. Check out their latest blog post to see how SheJumps is taking a stand.  
With creativity and a deep understanding of their young target audience, SheJumps has made staying at home fun for girls and all women who are usually hitting the trails or the slopes by staying true to the Girafficorn Spirit. SheJumps is eagerly looking forward to its future community initiatives and events that keep empowering women to get outside, continuing to move forward with their efforts to increase diversity and inclusion within their organization. In response to the current events, Co-Founder Claire Smallwood comments, "Our community needs to be one that creates a safe space for all people of color to be celebrated. Individuals should be uplifted and encouraged, supported and embraced, and seen as whole people, not minorities with an asterisk as part of a single outreach program."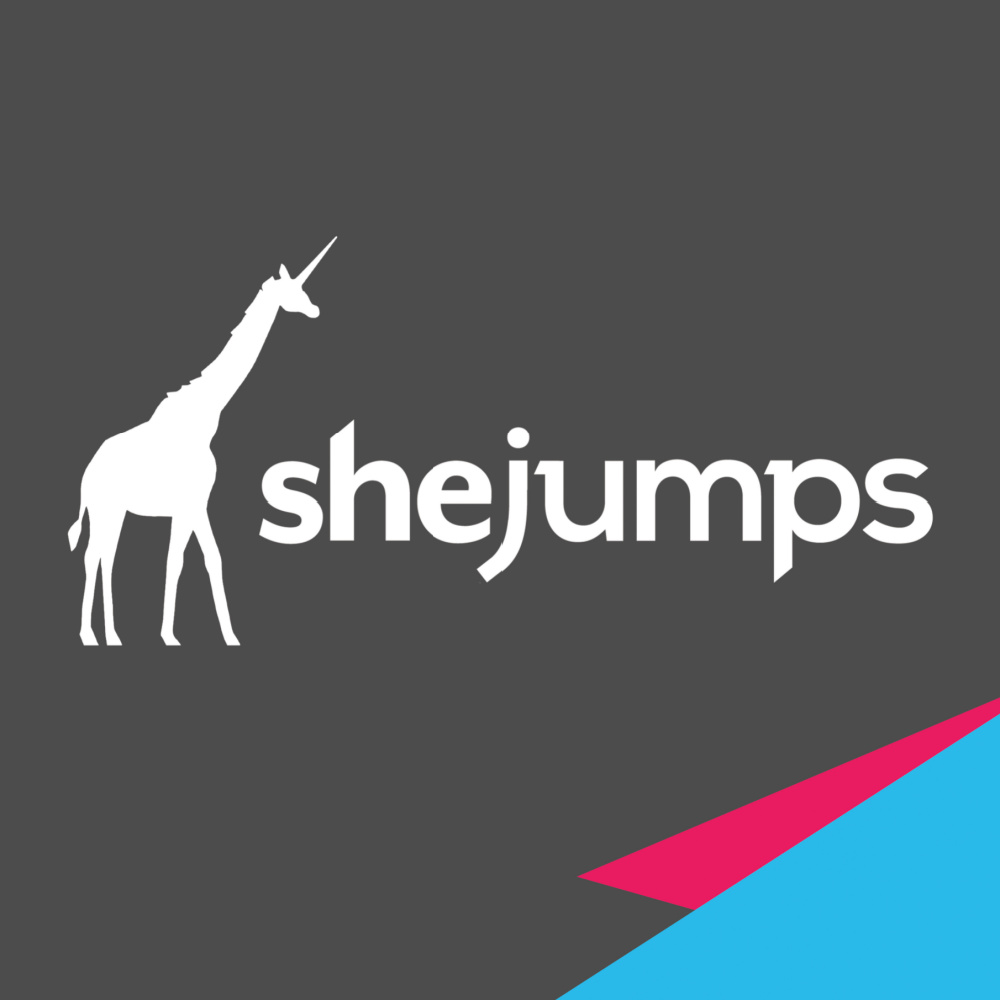 This is a critical time for nonprofits, and SheJump's mission is more important than ever because outdoor access is a major source of healing and psychological health for many people. If you believe in getting ALL women and girls outside, please consider donating to SheJumps at shejumps.org/dondate.