We promise he's got a good stache and epic record on the bike, but he might have an even better podcast. Join professional mountain biker, Payson McElveen and his special guests as he welcomes all listeners to engage in non-scripted conversations ranging from extreme sports, current events, training tips, and just casual stories that might lead you to your next adventure. When the professional mountain biker is not out climbing insane elevations or training for his next big race, Payson is sitting down with renowned athletes, entrepreneurs, academics, and other inspiring go-getters. He and his listeners learn more about the guests' empowering stories and are inspired to go out and create their own adventurous stories to share. Payson is an expert conversationalist. As a listener you feel a part of the casual conversation as you dive deep into meaningful topics with stars including pro skiers Michelle Parker and Lynsey Dyer, NBA player Reggie Miller, pro cyclist Larissa Connors, celebrity chef Chris Cosentino, and inventor of the modern mountain bike Gary Fisher. We had the chance to speak with Payson about his journey with the Adventure Stache and how the guests on his show have inspired him to create meaningful conversations on and off the bike.
BigLife: For the readers who don't follow along with cycling or the show, can you tell BigLife a little about how you got into racing?
Payson: I grew up in a small town outside of Austin, Texas, and my family has always been very active outdoorsy. In high school I participated in mainstream sports including basketball and track and field. However, a recurring knee injury turned me to biking. During this time of transitioning to the bike, Lance (Armstrong) was winning all the tours and freeride mountain biking was really exploding. There we're also all these cool DVDs that were coming out of really inspiring mountain biking, biking like I never knew was possible. All of these things inspired me to ride and I did my first race when I was 14 and I have really never looked back. I just found myself really wanting to dedicate myself to it. So I did, and I started traveling around the country a little bit more as I got better. I had an opportunity to go to Europe with the US national team when I was 17 and I got a taste of what racing was like at the highest level and realized that I had a lot of work to do, but I was motivated to do it. Eventually found my way to Durango, Colorado, which is kind of the mecca of mountain biking in the United States. Durango, a relatively small mountain town, has the most incredible cycling community. So it was really a good place for me to develop and chase this dream of being a pro mountain biker.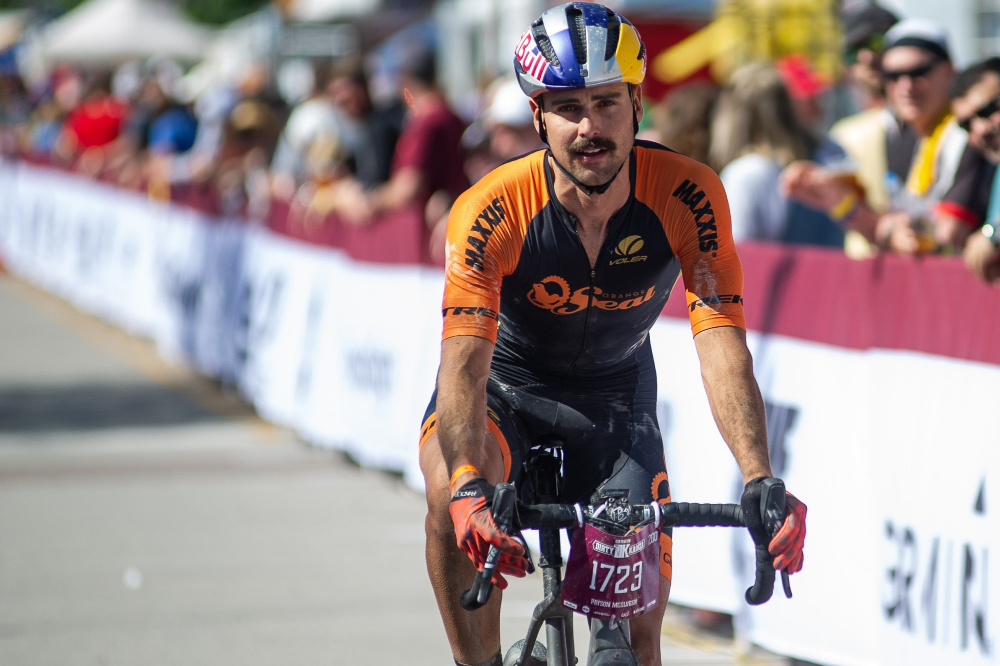 BL: What led you to create the Adventure Stache?
P: I've always been a big fan of podcasts. Definitely a nerd at heart, big time. Even after graduating college, I am the kind of person who listens to the news every morning and tries to stay informed and reads a decent amount and listen to lots of podcasts. I graduated with an English writing minor. Red Bull, one of my sponsors, really likes their athletes to have some sort of signature project that's non-competitive and they knew I had an English writing degree and suggested that I do a monthly column somewhere. I wasn't crazy about that idea and then they mentioned doing a podcast. My first thought was there's no way because everyone has a podcast. I love podcasts, but the world does not need another podcast right now. However, I did realize that there's not many podcasts out there that have sort of peer to peer relationship where a high-level athlete is talking to another high-level athlete. I got really excited about the first couple names Red Bull gave me to have on the show. They're all really amazing people and I would love to just talk to them regardless of whether it's a podcast or not. So, long story short, they eventually convinced me, and in hindsight I feel a little silly for being a little hesitant because it's been so enjoyable. It's filled that desire to learn and engage and interact with new people without necessarily being about me, and it has just been such an incredible excuse to learn from others.
Also, the community has been amazing because the more people you meet the greater your network will grow. It's been awesome having guests introducing me to a couple of other guests who I thought would be interested in coming on to the show.
BL: Throughout all the people that you've interviewed, is there one episode in particular that you're going to remember the most (besides Reggie Miller of course)?
P: One of the reasons why I love podcasting so much is that every conversation is so different. I can't do this right now because of the pandemic, but generally I always try to sit down and have the conversation in the guest's space. So, if at all possible, the living room or the next best thing would be their office. Wherever they feel comfortable, wherever they feel at home. That's partly so that they feel comfortable at home, but also because I can kind of soak in the environment and that sometimes guides the interview itself.
For example, I did one with Chris Harris Jr. who's the best cornerback in the NFL and won Super Bowl 50 with the Denver Broncos, and we recorded in his living room. His kids were playing around and his dog was in my lap, and I was able to feel what his life is really like rather than just seeing him on SportsCenter top 10. Being in that environment is such an advantage, but I really don't know that I can name a specific interview that had the greatest impact because there's just been so many really unique conversations like interviewing Tommy Caldwell. We we're parked in the parking lot at a restaurant, I got to meet his wife, and it was just really unique. But every conversation has been so different and memorable.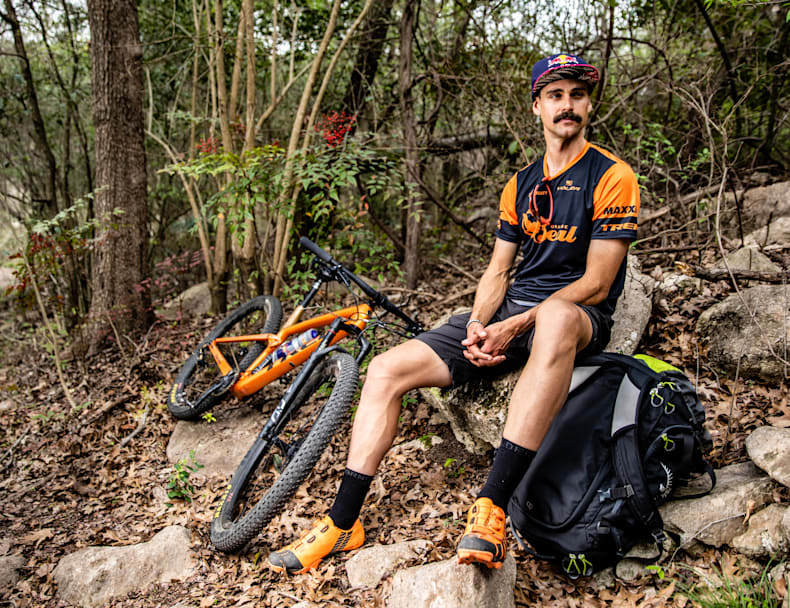 BL: What's one of the biggest takeaways or lessons from the people you've interviewed? What have you learned from their stories and what has inspired you?
P: One of the biggest things is that no major level of success is ever just given. All of these people I talked to have achieved significant things and not everyone that's on the podcast is some sort of A-list celebrity athlete or someone that's something mainstream. The people on the show are just sharing amazing life stories or important work that they are accomplishing, and they all have a kind of optimism regardless of setbacks, and also just incredible work ethic and passion for what they're doing. Passion is really it. There's no substitute for it. And all these people get to a significant level of success and they believe there are no shortcuts. No one was born into success or born into greatness. They all buckle down and year after year they grind it out until they meet their goals.
BL: All of your conversations are very natural and unscripted. So, how do you navigate the conversations to address those deeper messages without coming off as too scripted? 
P: To be honest, sometimes I feel like I could be better about giving takeaways on the show. One of the reasons that I was hesitant to create a podcast in the beginning is because there are so many podcasts out there that are very scripted, and I didn't want to be perceived as someone that just wanted to hear themselves talk. For me, the less I say the better. It's really about active listening and intentionality. I do less prep than a lot of people would expect I do; Before each episode I maybe do 15-20 minutes of research to have a general framework. I do this so the conversation can flow naturally. I have a general framework, and then I just really listen to what they're saying. And let what they're saying inform my next question. We are both there to have a conversation, so the major key is listening and not being too prepared.
BL: You recently had a really cool conversation with the co-founder of Pedal to the People and PhD. student Rachel Olzer. What was your main takeaway from this conversation, and how do you think you're going to continue to have these needed conversations about justice and inclusion on the show?
P: First of all, one of my main takeaways from talking to Rachel, whether it's Rachel or any other guests that I've had on the show that are a person of color in general, is how different my day-to-day experience is than theirs, in many ways. They have to navigate life in many ways that I don't have to worry about. As a white male who's had relatively little resistance in their life, all of these day-to-day things that we're just really starting to understand because we're all having these conversations now finally really had a major, major impact.
For example, she said that she was so uncomfortable in the neighborhood she was living in that she literally picked up and moved to a less nice neighborhood because she was going to feel more welcome. I'll be sitting there during the show and just chills and sometimes even get choked up. It is crazy to hear these first-person accounts of how much things are stacked against a large number of people in our country. So, I think that was a major takeaway. She is such a prime candidate to be very high in any sort of company doing really important work and providing a different perspective. There are just so many people like Rachel that have been left out for a really dumb reason. I really hope to see more diversity in the workplace because it's going to make everything better in the long run.
BL: Are you going to continue to have these important conversations about justice and inclusion on the show?
P: Certainly. We have had those conversations before the Black Lives Matter movement really amped up this summer. To that effect we had Ayesha McGowan on the show a few weeks before the Black Lives Matter movement blew up. I think the whole outdoor community realized that we need to do better. I would love to continue to have those conversations and to give a platform to people to tell their story and educate and inform the listeners on how people of color are feeling in the outdoor spaces and everywhere in our country. My sincere hope is that people of color in outdoor spaces have their voices and stories heard more frequently.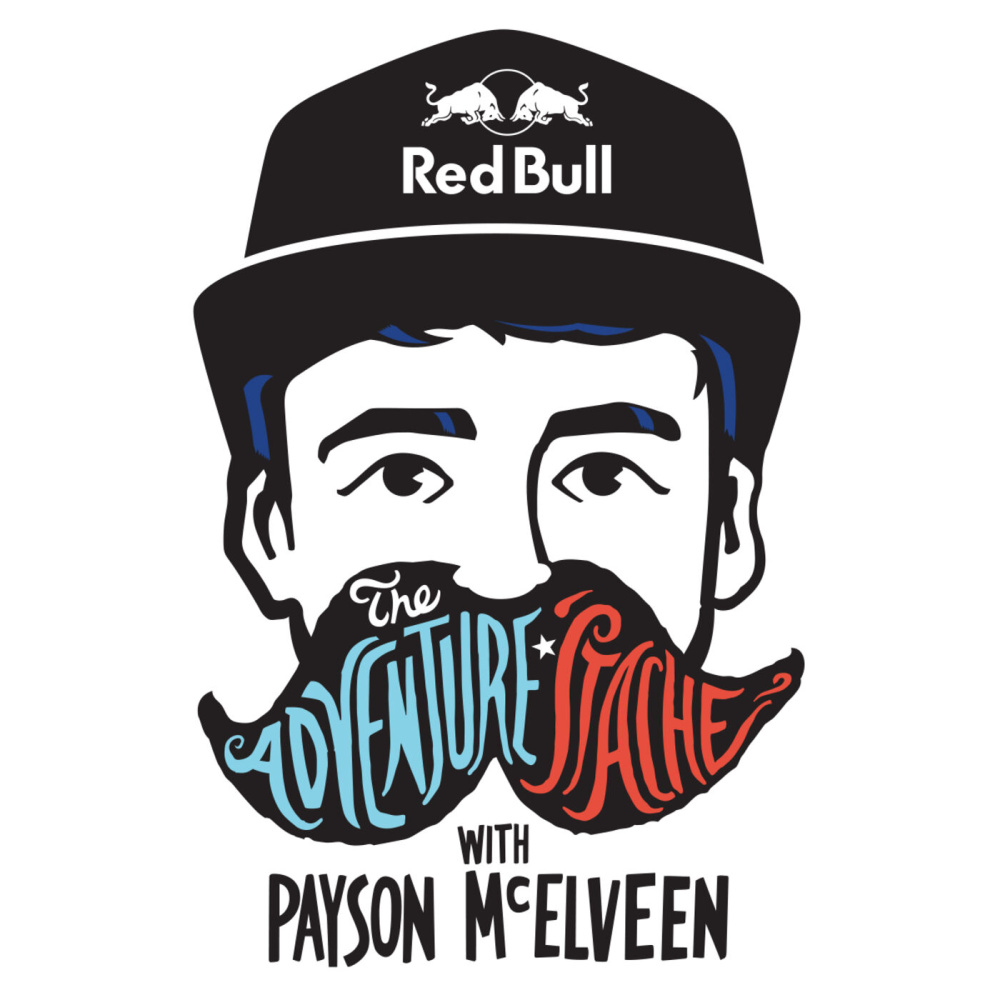 BL: You just completed the Giddy Up for Good Challenge, where you bike the same elevation as Mt. Everest. Can you tell us a little bit more about that experience and what the ride was for?
P: Rebecca Rush, who is one of the legends of the sport, (her nickname is the Queen of Pain) is someone that I have looked up to for a long, long time and once we became teammates on Red Bull, we got to know each other quite well. She likes to make fun of those of us who do events that aren't nearly as long as hers. So, she reached out to me and asked whether I would do her Giddy Up for Good Challenge. It's a little bit out of my wheelhouse, but I just wanted to make her to stop making fun of me for shorter races. Also, the race was an event to fundraise for COVID relief, and if I'm able to help support fundraising by riding my bike, I'm all over it. I also just wanted to get back to the feeling of riding without a race – just me and the bike. The challenge took me back to the roots of why I started riding in the first place which was discovering the unknown and pushing my limits. It was a way to get back in touch with my bike because when you're racing at a high level, there's a lot of background noise that goes into racing and you lose sight of why you love to ride. This challenge made me get after a project where I wasn't even sure if it was possible. It reminded me of those childhood feelings of learning to ride a bike, and that's what "never forget the feeling" means to me. It is important to me to remember why I got into cycling in the first place.
BL: Do you and Reggie Miller still want to challenge each other in basketball and cycling?
P: Ha! Reggie is tied up in the NBA bubble right now, but Reggie's awesome. I've never met someone that has such a great level of success but is also so humble. It's funny because when he was playing, he was a cocky player. But getting to know him on and off the show, he's the exact opposite and the kind of person that I genuinely feel I could call up and ask for a favor and he would do it. He'd make it happen at the drop of a hat, so yeah, I would love to play basketball with him more. And we do ride together a decent amount and he's really good.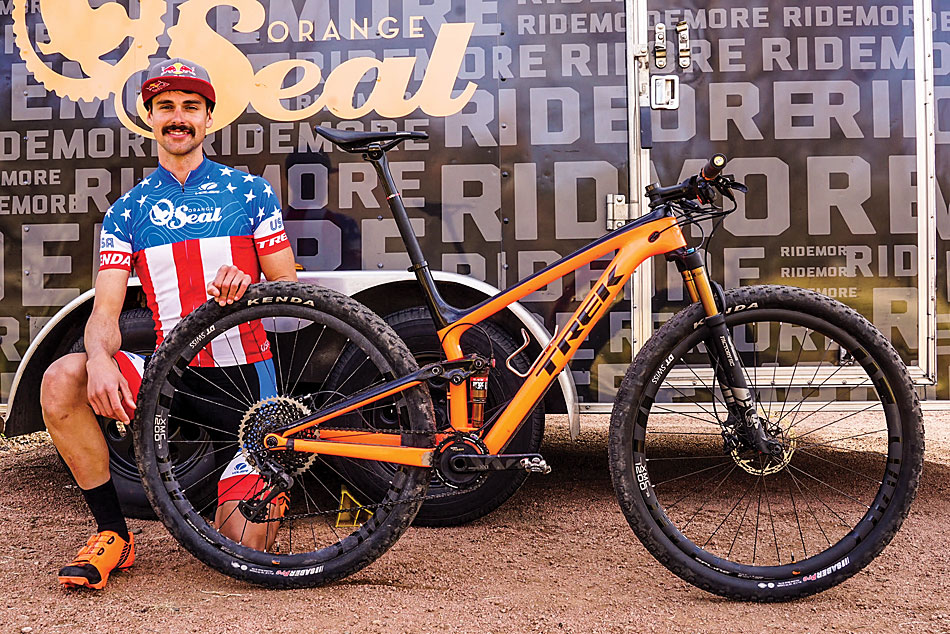 BL: What are your future goals for the podcast? Do you have a dream guest?
P: I continue to build the podcast out from an infrastructure standpoint, so that we have more employees handling all of the day-to-day maintenance of it so that we can continue to deliver a good product and a show that is even better in the future. I'd love to just get it in front of more people. It's growing organically, but we haven't invested too much in promoting it or creating any sort of collaborations. I would also love to do more video work. It's been challenging with the pandemic, but I'm really looking forward to getting back to traveling and sitting down with these inspiring people in their spaces.
And for my dream guest, someone like Oprah Winfrey who has always been the interviewer. I think it would be really interesting to interview the interviewer. But I do have a very long list and am excited to tackle the next coming episodes, but I am open to talking with anyone with different backgrounds, professions, and stories. The variety of people on the show is what I think makes it special.
BL: One more thing – do you think you'll ever shave the stache?
P: Oh boy, I feel like I'm pretty stuck with it. It is kind of my brand, and it was so accidental in a way too. It wasn't really planned, and there was no grand scheme about it. It's just sort of a joke and then a lot of people thought it was hilarious and it just kind of stuck.