A few good reasons to consider hiring a local guide before hitting the trails this summer (or any season).
The questions of where to go and what to do this summer seem more complicated than ever. After months of sheltering in place, people are craving the open space, peaceful quiet, and digital disconnection that the outdoors provides. Choosing to forgo traditional vacations to theme parks, all-inclusive resorts and far-flung destinations that require long–haul air travel, people are looking for experiences that provide vacation vibes closer to home.  
Here's a suggestion. Hire a guide. Pick a place within driving distance that has been pulling at your imagination during those long weeks at home and let someone who knows the area better than anyone show you the best it has to offer. Not only will you be supporting locals and the local economy of the area you're visiting, but you'll be doing so in the safest, most environmentally conscious, socially responsible, and enjoyable way possible. Here's why.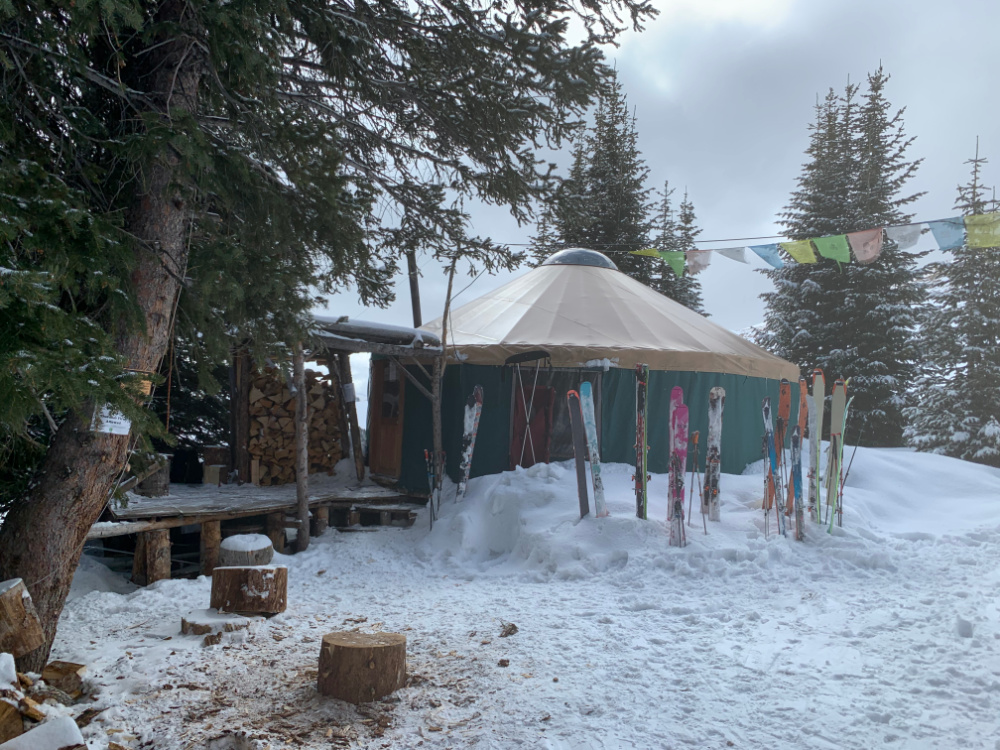 Guides work hard to craft a whole experience. 
A guide can take you off the beaten path, provide a powerful experience in nature, allow you to reconnect with yourself, and make something challenging seem effortless. While anyone with the time and desire can poreur over maps and figure out where to go, having the wherewithal, experience, and proper equipment to get out there is often overwhelming, difficult, and expensive. Hiring a guide doesn't just mean getting into places that require a permit or are hard to get to. Guides do far more than simply lead a trip. They are backcountry gourmet chefs, story and joke tellers, musicians, human weathervanes, amateur astronomers, and communication specialists. This means that all the details of your experience are closely attended to so you can be wholly present, enjoying the people you're with and places you visit fully.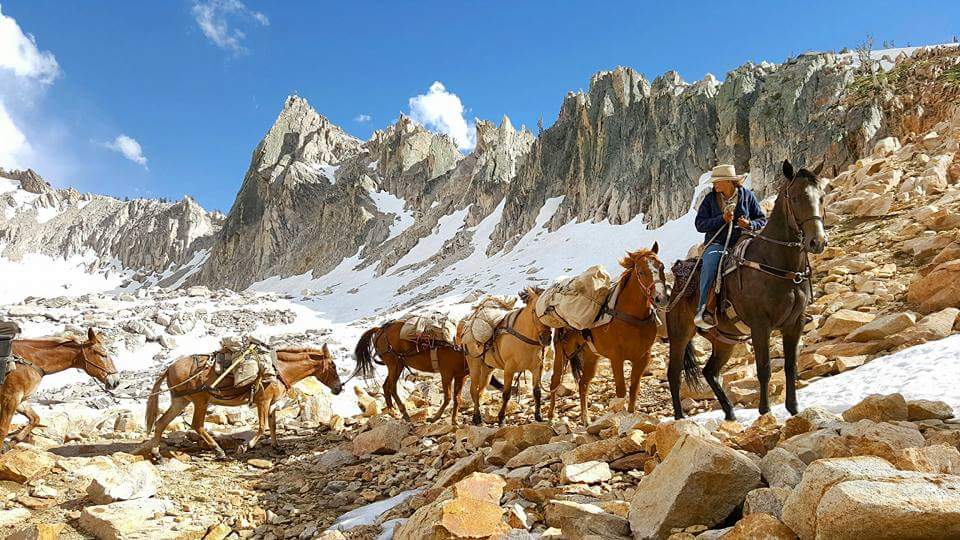 Safety.
Trained as emergency first responders, every guide has the client's safety and enjoyment at top– of– mind. During a summer in which our healthcare system in these small towns and rural areas is already taxed, staying safe on outdoor adventures is paramount. While a guide cannot guarantee that you will not get injured or worse, they will certainly put forth best practices so you can safely push your boundaries. Additionally, there has been a huge emphasis on creating safe and healthy trips with the onset of COVID-19.  
A guide can safely take you far beyond what you can do on your own. They have the training, technical skills, and specialized equipment to safely push your limits and teach you new skills along the way, e. Employing proven techniques to help you reach places and do things you would never get to without them. 
"If the conditions aren't perfect, most people won't go," says Joe St Onge, a long-time guide and owner of Sun Valley Trekking. "A guide who has every detail dialed can provide the proper pace, contingency routes and plans, and the attitude to create an experience that has flow. This flow allows you to go to new places within yourself – pushing your own beliefs about what you can do physically and mentally."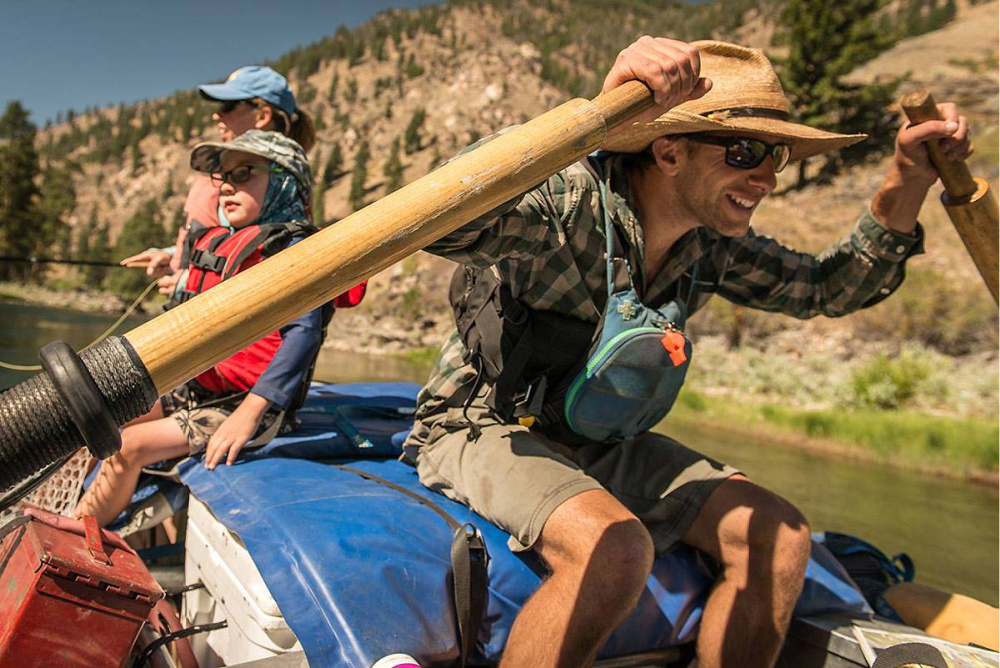 Environmental stewardship.
Highly skilled and passionate about the places they work, guides are incredible environmental stewards. Guides are wilderness experts and experienced interpreters of the terrain in which they work and the wildlife that calls it home. They make sure to leave no trace and respect the fragility and beauty of both the land and wildlife immensely. Leading by example, guides also teach and explain the various ways humans can reduce their environmental impact in wilderness areas. Paying They pay careful attention to campsite management, trash removal, trail maintenance, and a host of other details that private groups often forget or overlook in the wilderness.  
Peace of mind.
Besides their high standards of safety, wilderness first aid, and environmental stewardship, having a guide provides simple peace of mind. Their ability to create a safe and exciting experience leads to maximum enjoyment, g. Giving you the calm confidence to really enjoy being in a wild and sometimes dangerous place. If you are planning a trip with your family or significant other, a guide can also take the pressure off. You won't second– guess the map reading skills of your wife or your boyfriend's ability to hang a bear bag. You won't have to apply for a permit, buy a bunch of new expensive gear, set up a shuttle, or worry about anything except enjoying yourself and each other.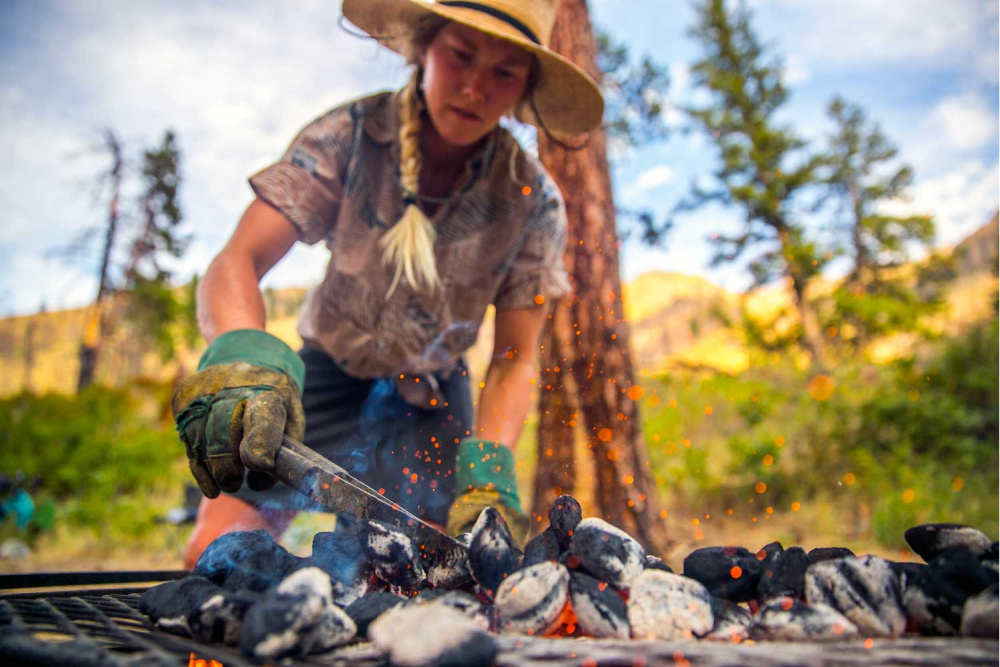 Guides help make it happen. 
They have the master plan. They handle the meal planning, prep, service, and clean– up. Guides are experts at route planning and finding, camp set– up, time management, and making the most of every experience. They know what to do and when to do it, where to go and what to look for when you get there. How to stay away from the crowds. Be safe. They help us unplug and connect with each other. 
We've all been wracked with anxiety and worry lately, so if you're heading outside to escape from all of that, to unplug and reconnect with nature and each other, the best thing you can do for the local economy, wilderness area, wildlife, and future visitors is hire a guide before heeding the call of the wild.