One might call Tahoe a well-known gem. Home to more localized natural diversity than nearly anywhere else in the country, the region is incredibly popular year-round. Sometimes, it may feel like everyone knows every trail, but there are several infrequently traveled and highly rewarding trails in the area. Adios Tahoe Rim Trail. Sayonara, Flume Trail. Farewell Van Sickle Trail System. And the Pacific Crest Trail? Rethink it. We can do better than Barker Pass.
For your fall and future outdoor escapes off the beaten path, take note of the best spots to adventure away from the crowds:
Starting Elevation: 6511 feet
It's hard to find a more isolated area along the PCT this close to any population center. Roughly 30 minutes north of Truckee this trailhead provides a true sense of solace. The dense, moss-covered trees create a beautiful shelter from warm afternoon autumn sun. The scenery, reminiscent of the Pacific Northwest, includes stunning lake and valley views.
Directions From Truckee: Highway 89 North // Turn left into Little Truckee Summit // Follow Forest Road 7 // Look for East Meadow Campground Signs // From Forest Road 70 Follow Signs for Little Laiser Meadow Horse Camp
Go-to BigEats:
En route: Marty's Cafe this cozy Parisian-style cafe provides Euro-worthy breakfasts (without the Euro-conversion prices).
Après Hike: Feeling a cocktail or burger to celebrate the trail? 10/10 would recommend Truckee Tavern.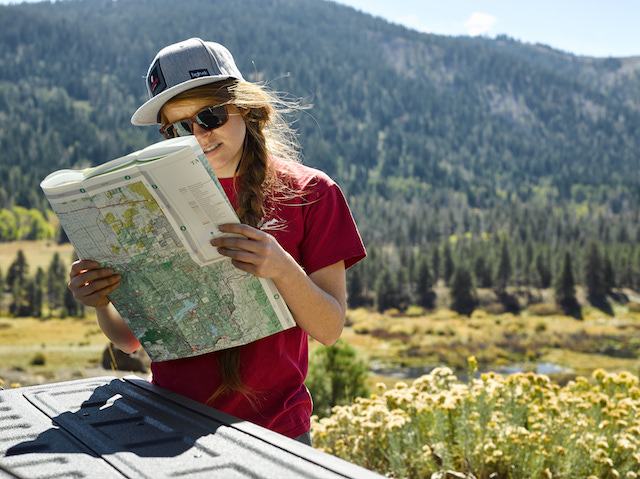 Starting Elevation: 8652 feet
Approximately 25 minutes south of South Lake Tahoe sits Carson Pass. The Meiss Trailhead is clearly marked and requires a fee (so come prepared!). The U.S. Forest Service uses the fees to maintain the Meiss Country Roadless Area which includes a number of lakes such as the Dardanelles, Scott's Lake and Meiss Lake, as well as numerous meadows, creeks and rivers. This being an essential area to the health and sustainability of the Lake Tahoe watershed, and the trail access you're getting in exchange, I'm going to call this one a bargain.
This section of the PCT starts at high elevation and works its way down towards Meiss Meadow and on towards Meiss Lake. These picturesque areas are genuinely breathtaking. This trail is most frequently traveled by through hikers, but otherwise, you'll discover your own private outdoor playground. Go get it.
Directions from South Lake Tahoe: South on Highway 50 through Meyers // Left on Highway 89 over Luther Pass // Right on Highway 88 Over Carson Pass // Meiss Trailhead Parking is on right side of Highway 88
Go-to BigEats:
Verde Rotisserie Big, tasty burritos. That is all.
…and for some post hike "hydration"
South Lake Brewing Company These outdoors aficionados love a great story and make beer to drink while reminiscing post-adventure.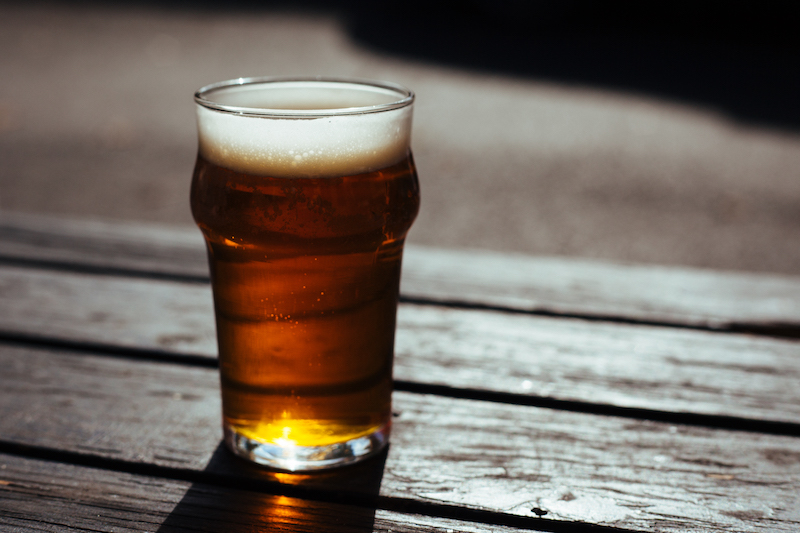 Honorable Mention:
Marlette Creek Trail from the Forest Service Chimney Beach parking lot (Incredible Fall Colors)
This steep, infrequently travelled, (sometimes hard to find), trail is incredibly rewarding. The foliage colors along this densely forested and rather steep trail is breathtaking. The shoreline along Marlette Lake is a reward after the 1500-foot elevation gain over the 2.5 mile trail. A great place to picnic and relax this one-of-a-kind high alpine lake is absolutely spectacular.
From South Lake Tahoe: North on Highway 50 // Left onto Highway 28 at Spooner Summit // As soon as you see the Washoe County sign prepare to turn right into the designated Forest Service Parking area.
Go-to BigEats:
Wake up: Clyde's Coffee on Kingsbury Grade get yourself one of their house-made pastries (pro tip: the ham and cheese croissant is life changing, as is the pumpkin scone), get some coffee and hit the trail.
After: My Thai and Noodle this authentic Thai restaurant makes soul warming, delicious curries and a full menu to compliment them.
Cassidy Dodge is a passionate photographer, curious adventurer and a self-described foodie. She is a Navy Veteran, a proud transgender woman, and the mother to an amazing young husky. She enjoys exploring her local mountains in all seasons but would spend her whole life with skis on her feet if she could. Follow her adventures: @cassidydodgephoto