The beer is flowing and the days are getting colder. As fall leads winter into the party, skiers from around the country anxiously await the first legitimate accumulation of white stuff — a deep layer of snow to blanket the surrounding peaks. Days are spent perusing resort guides and gear reviews, evenings are spent dreaming of endless face shots and floating backflips. Old skis are sacrificed in the name of Ullr and the Farmer's Almanac winter prediction is read and reread. But, let's be honest, nothing stokes a skier's fire more than premiere season. Ski movie premiere night is when we gather with our homies in celebration of the sport that we love. Theaters and streets fill with flannel wearing winter folk and their rowdiest demeanor. A blend of artistic and athletic beauty is projected in front of the audience. The crowd hoots and hollers as the film rolls through highlights from the previous season. Imagery of the best skiers tearing up the best terrain in our hometowns and exploring the unknown terrain of exotic locations has the audience fired up. Everyone is stoked. Everyone is ready to ski.
I love it.
My first ski movie of the 2016-2017 season was Teton Gravity Research's Tight Loose, and tight…loose it was. TGR is celebrating its 21st birthday with this flick and, naturally, the audience partied accordingly. The free beer overshadowed the fact that it was freezing cold outside. The outdoor venue was packed with people and buzzing with good vibes.
Tight Loose begins with a bang, a compilation of high speed skiing and high energy crashes. The film pillow-pops between archived 'bloopers' of the ridiculousness that has been TGR for the past 21 years, and the high quality skiing of today. Old grainy footage of debauchery and good timing intermix with crisp eye candy of blower powder turns to produce an a whole lot of feel-good-fun. Tight Loose takes the audience into the rugged North Cascades, deep into the Alaska backcountry for a winter camping trip, and through a history of pranks and partying. TGR reminds the audience of how many of their movies they have previously seen, creating a personal connection with the company, its athletes and its two decades worth of experience.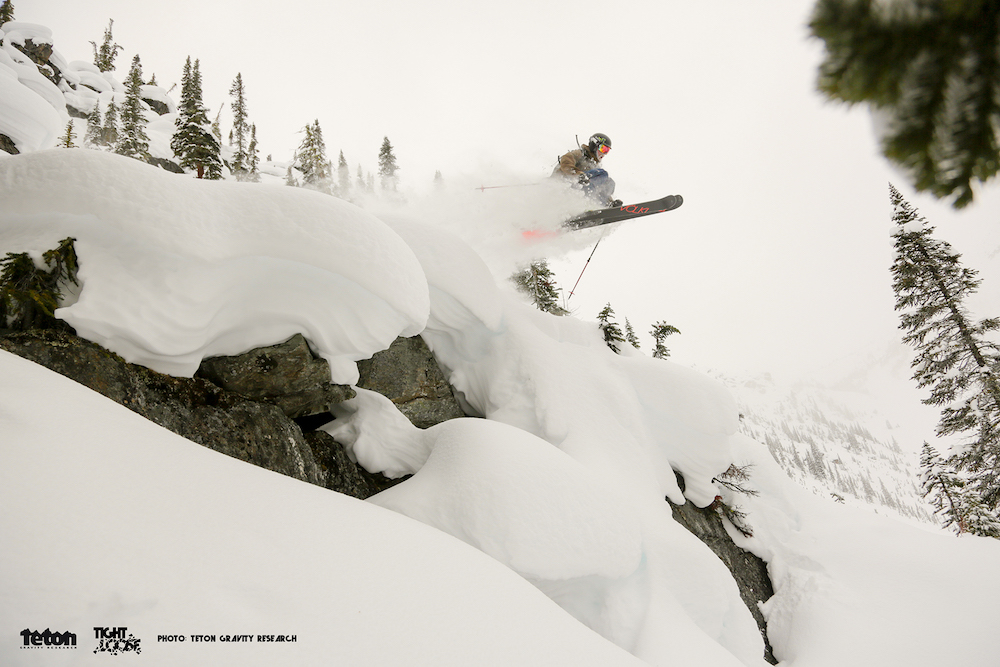 Every ski movie ever has a segment where a skier finally gets the opportunity to ski Alaskan spines, talks about how skiing said spines is a lifelong goal, gets washed out by sluff and then comes back to annihilate the perfect line. This year, it was Nick McNutt who grasped the opportunity and produced some of the smoothest Alaska skiing of the year. Dash Longe makes the audience laugh over and over again while highlighting his humor in-between huge airs and stomped landings. Hadley Hammer and Angel Collinson abolish all doubts about a woman's place in skiing, showing that they do hang with the boys in both ski talent and fun-having capabilities. The ladies step up to big airs and serious lines in a way that makes you realize their impressive skiing isn't just for the movie… this is the type of skiing they do everyday.
A winter camping trip deep in the Alaska backcountry has TGR veterans earning their turns by hiking all of their own lines. Anyone who has spent any time climbing mountains has their jaw on the floor as they watch the athletes ascend convoluted spines and then turn around and descend the lines with full power and agility. This segment showcases the epitome of strength and endurance, and I wish it were longer. My only critique of the film is that the Alaska camping segment felt as if it were cut short.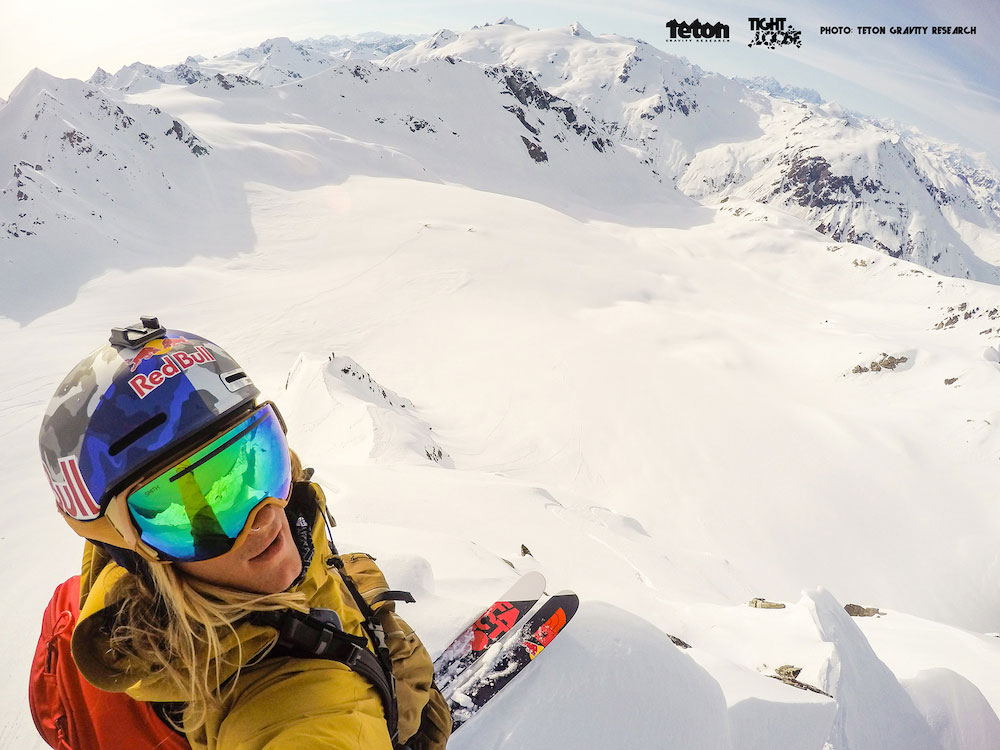 This is ski porn at its finest. No story line, limited shallow retrospective athlete interviews, no stretch to turn TGR into something that it is not. It is exactly what we want it to be and exactly how we want it to remain. Artistic cinematography in the world's most beautiful settings, highlighting the talents of the world's best skiers.
Tight Loose wraps up with the party that we all wish we were invited to —TGR's 21st birthday party. It seemed that everyone who has ever had anything to do with TGR compiled in Squaw Valley to celebrate with springtime corn skiing and aprés. Athletes, photographers and friends session The Palisades and hang by the mountain top pool. With no 'out of this world' lines being skied or exotic powder being flung around, this segment relates to everyone watching. We can see ourselves there. Hell.. we were there. TGR puts the icing on the cake with this segment, showing what skiing is all about. It's the balance of keeping your shit together while letting things get a little wild.
Happy birthday, TGR. Never grow up.