While things may be looking a bit uncertain for ski resorts this coming winter, three of the finest in the Grand Tetons are optimistically moving ahead with modified operations and efforts to make each day on the mountain safe and stellar. Check out the info from Jackson Hole Mountain Resort, Grand Targhee Resort, and Snow King Mountain below for all the details.
From Jackson Hole Mountain Resort:
Many of you have reached out wanting to know more about JHMR's winter operations, and we would like to provide you with more information pertaining to our plans. First and foremost, we'd like to thank you for your loyalty to and passion for JHMR.When we launched our Spring Season Pass Sale, we all faced tremendous uncertainty. To reduce risk for Season Pass purchasers, we introduced a payment deposit plan as well as the option to request a refund for any reason by October 15. So many of you have purchased our Season Pass products already — thank you! We will release our full operational plans in October and to provide more flexibility for our passholders, we are extending the refund date to November 16.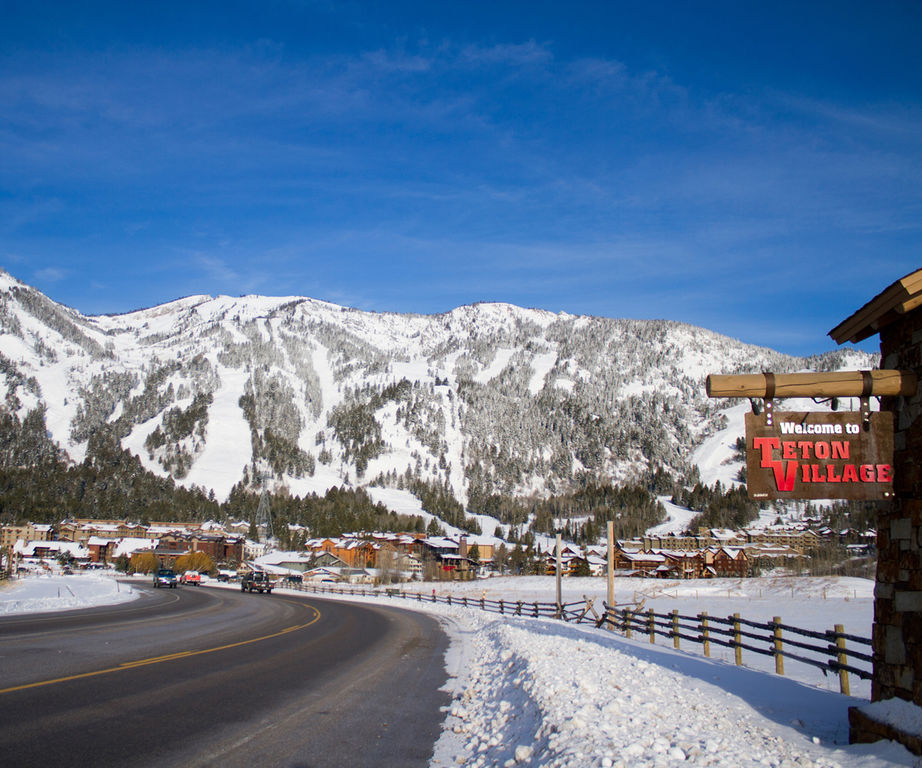 Modified Mountain Winter Operations
We are modifying many facets of our operations this winter to accommodate the need for physical distancing to reduce crowding and to keep everyone safe. We will be implementing the following:
Reduced capacity in each of our restaurants, supplemented with heated tents and additional tables for dining.
Reduced crowding in the base area through queue management and maze configurations, along with increased lift speeds when possible to move our guests more rapidly uphill.
Commencing with the holidays and continuing as long as necessary and when possible, we will start the Teewinot, Sweetwater and Après Vous lifts at 8:30 a.m., subject to snow control efforts, so that our guests can move out of the base area earlier and enjoy more time on the snow.
The Aerial Tram will operate but at a significantly reduced capacity on a first-come, first-served basis. For additional access to Rendezvous Bowl and the backcountry, we will introduce a boot pack from the top of the Sublette lift.
Daily Capacity Limits
We have established a maximum daily capacity for guests at JHMR and will limit the number of tickets available for purchase each day to enable sufficient physical distancing in our base area, buildings and facilities to keep our guests safe.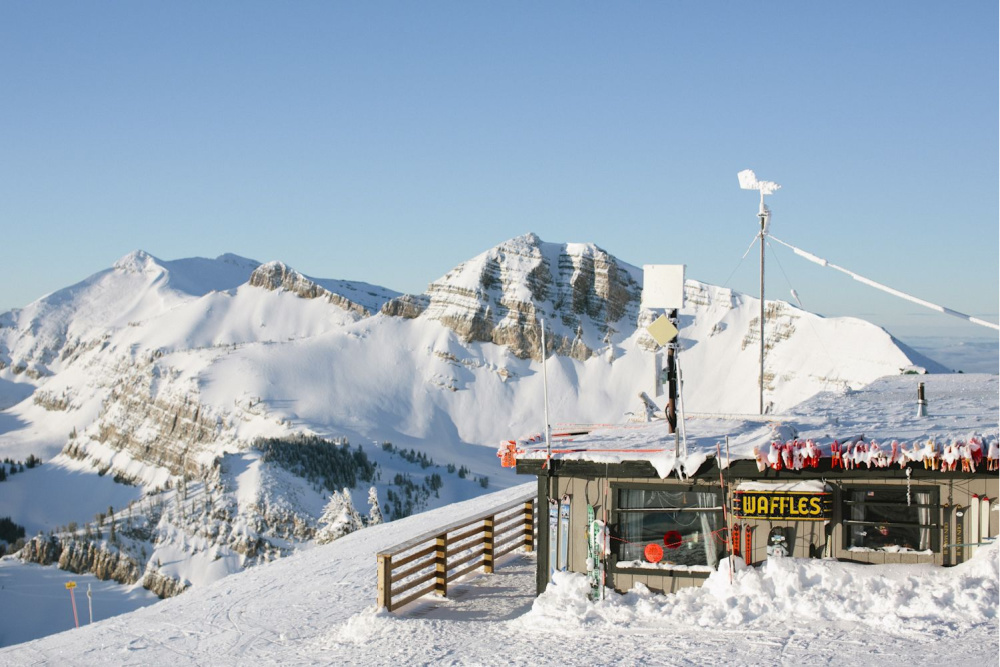 Season Pass Products
Guests who have already purchased any Season Pass product from JHMR to date will have full mountain access without limitations this winter per the terms under which their pass was purchased. To be clear, same as any other year, a Rendezvous Peak, Grand, 7-Day or 10-Day Season Pass or ByPass affords access to JHMR without any need for a reservation. Season Pass products also include a START bus pass for the winter.
As of today, we have temporarily paused selling all public Season Pass products while we work with our lodging partners to assist those guests who already have made reservations to come to Jackson this winter. Passes sold through participating JH AIR merchants will still be available. We intend to resume selling public pass products on October 5, noting that 7- and 10-day pass products will no longer be offered.
Advanced Ticket Purchasing
Starting October 5, tickets will be sold through an online advanced ticket purchasing system for day and afternoon tickets. Guests will be incentivized to purchase online before their visit and will receive a 10% discount with advanced purchases made outside 14 days or more and a 5% discount for purchases made within 7-14 days. Advanced purchasing also allows pre-arrival fulfillment, mailing and lodge delivery with the added convenience of direct-to-lift access. Same-day window and online ticket sales will be offered based on availability. If capacity limits are met for a specific day, tickets will no longer be available for purchase. To keep everyone safe, all day tickets will be associated with an individual to allow for contact tracing in the event of COVID-19 exposure using our radio frequency identification (RFID) lift ticket system.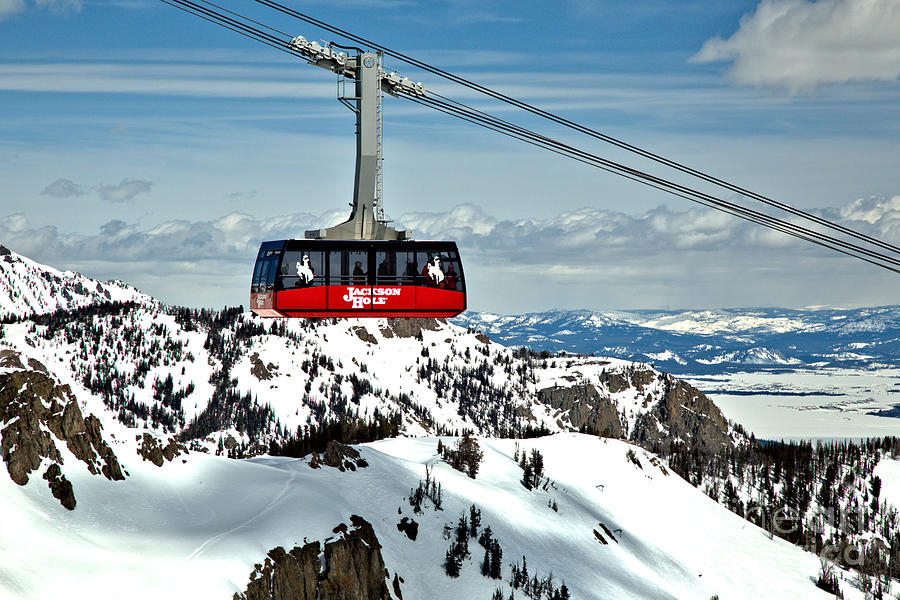 Communications
Further details may be found in our FAQs section on www.jacksonhole.com/winter-faq.html. We will release additional information regarding our operations in October and will rely on our free app, JH Insider, as a critical tool to receive real-time updates regarding mountain operations. We will also be introducing SMS text notifications, an improved online store, QR codes for hands-free information, mobile payments and much more. We understand communication is key, so we will keep guests informed through as many channels as possible.
Our priority is to create an environment that protects the health and safety of our guests and employees with the baseline requirements to wear face coverings and maintain physical distancing. We are adopting the best practices and direction from the National Ski Areas Association, the CDC, Wyoming Department of Health, Teton County Health Department and St. John's Health. To further advise us as we develop our health and safety protocols, we have engaged Dr. Paul Beaupré, CEO of Jackson's St. John's Health, to evaluate our operational plans to ensure compliance with all health guidance. "JHMR is being very thoughtful and deliberate in their plans to open the resort this winter. It remains the responsibility of the patrons to wear face coverings while in lift lines. Their plans should allow for a safe and successful ski season."
We will be open, safe and ready for you this winter. Together with your vigilance and compliance, we will have another great season. Thank you again for your support, and we look forward to seeing you on the slopes soon.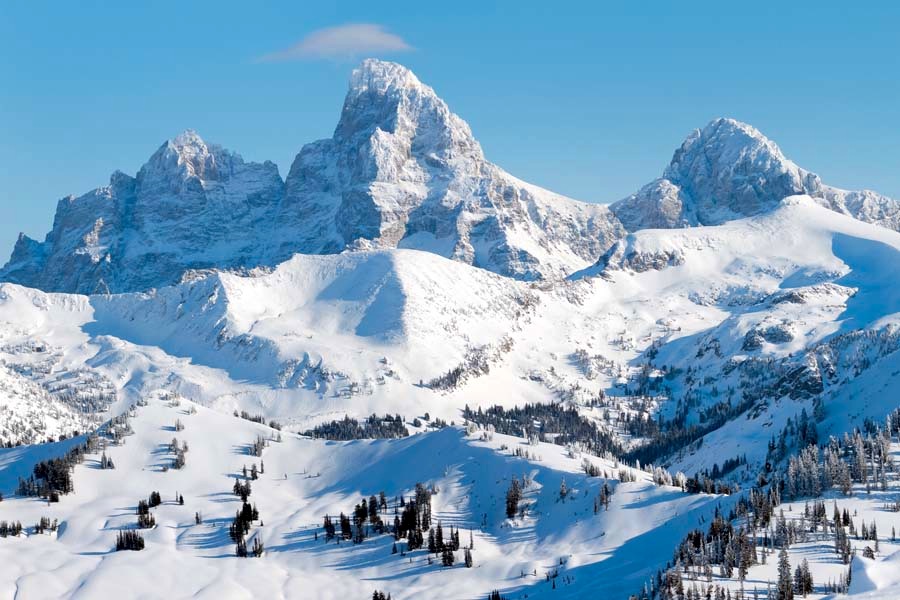 From Grand Targhee Resort:
We're all wondering, what is winter going to look like? We hope that cold weather will come, and Old Man Winter will deliver the snow that we know and love. We take comfort in knowing that no two winters are the same. Some winters bring record snowfalls and colder temperatures, while others bring sunshine and warmer days. We take each day as they come and learn to ride the wave.  This winter will be different, and we are looking for you to ride this wave with us.
We are lucky to have outdoor sports that fuel us, and a beautiful area to enjoy during the uncertainty that COVID-19 has brought. Our goal is to create a space that allows our community to enjoy the area and their passions while they recreate safely and responsibly. We are currently in the planning stages of our winter operations configuration and strive to keep you informed along the way.
Our current discussions regarding operations include ideas involving indoor capacity limits, face covering requirements, the expansion of outdoor seating options, alternative food options, and many others. The one thing we know for sure is that operations and configurations will be different.
Of course, we are all looking forward to winter, but it will be more important than ever to work together to ensure a safe and healthy one. It is going to take cooperation, patience, flexibility, positive attitudes, and respect. We know that our Targhee family is more than capable of working together for the love of powder, and we want you to know that we appreciate your cooperation.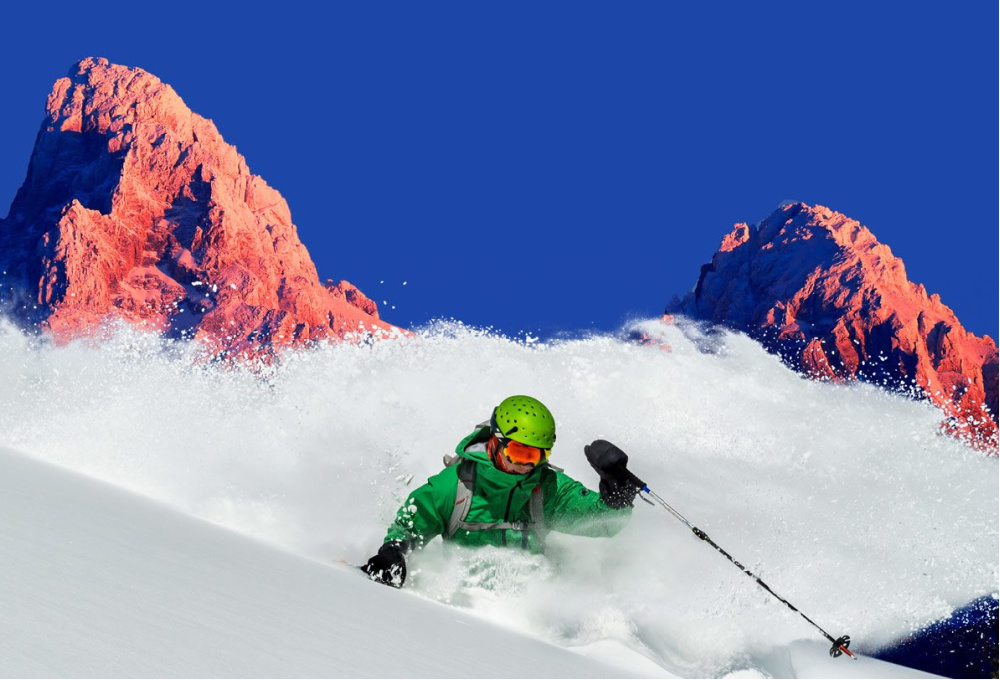 Season Passes
On September 1, our season pass pricing will increase from the first tier to the second tier pricing. Now is the time to lock in the best rate on your 2020/21 season pass, and with our Flexible Refund Policy and 100 Day Guarantee you can purchase your pass early with peace of mind. Get your pass here.
Flexible Refund Policy
We will be releasing our full operational plan in late September. We are giving you the option to request a full refund or deferral on your season pass through October 15, 2020, for any reason including the operating configuration or plans.
100-Day Guarantee
If we don't reach 100 days of operation during the 2020/21 winter season, you will receive a 1% credit toward a 2021/22 season pass for each day we fall short. The 100 Day Guarantee begins on the first day of operation of the 2020/21 season. Credit is based on the purchase price of your pass. Lost operating days applied to the guarantee are closures due to a mandated shut down, stay-at-home order, or unforeseen circumstances (ie – a pandemic or COVID) other than weather, mechanical or electrical issues.  Our 100-Day Guarantee begins on the first day of operation. Our tentative opening day is Friday, November 20, 2020.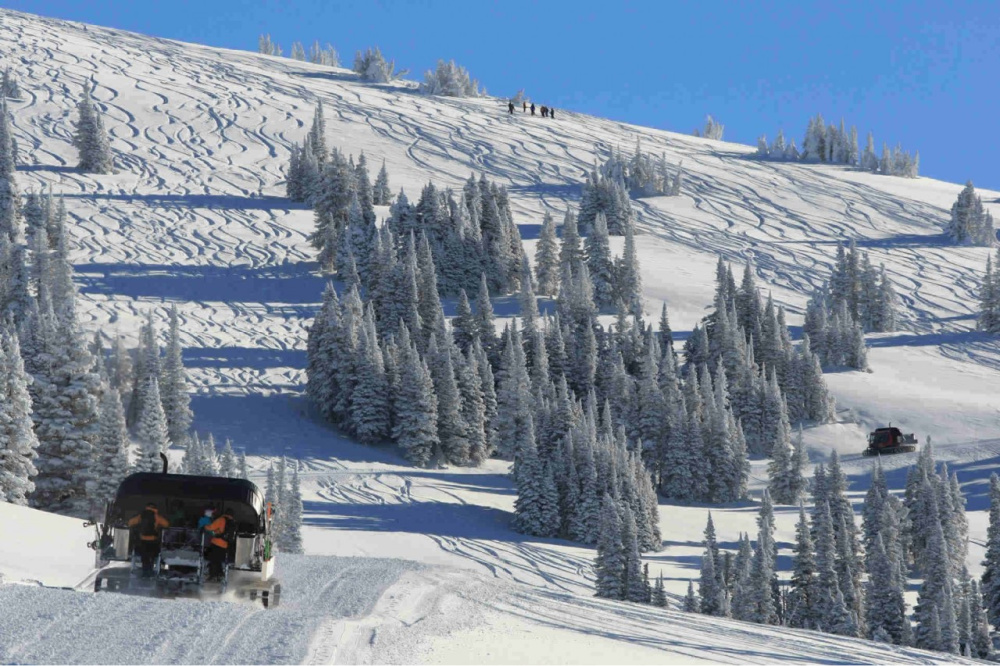 4-Packs and Two For One Vouchers
We have made the decision to no longer offer 4-packs or any promotional two for one vouchers. We want to make sure you have this information prior to the first tier season pass deadline.
Winter will return, and with patience and commitment from each of you, we can have another season at the Ghee.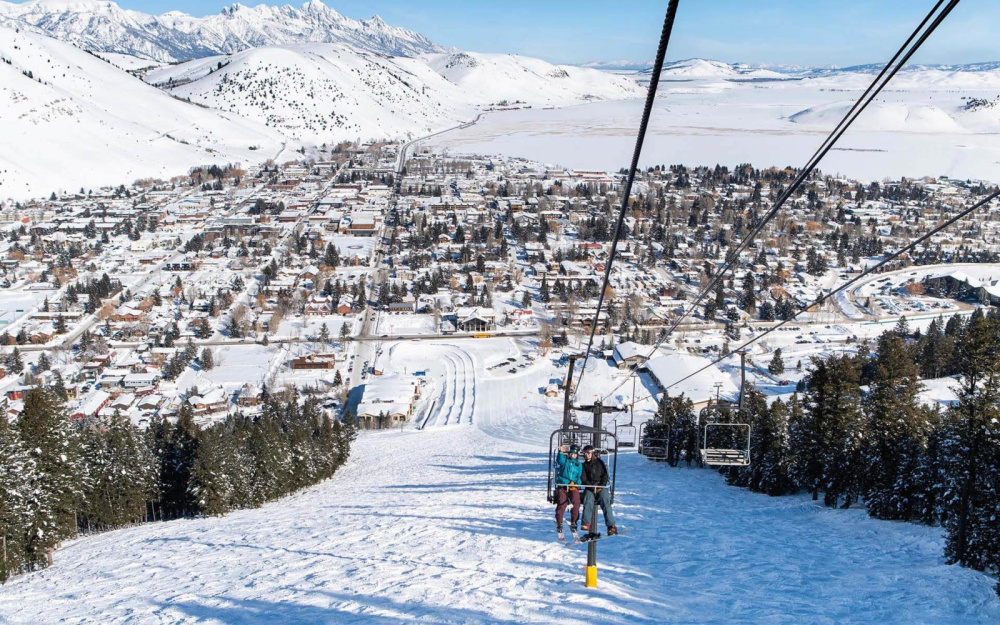 From Snow King Mountain:
Winter 2020-2021 will look a bit different at Snow King Mountain with COVID precautions in place. Following a successful summer season managing the spread of COVID, we are ready for winter. The lack of lines, few people on chairlifts, and on the mountain in general, make Snow King a great place for outdoor social distancing this coming winter. We are prepared for another great season. To prevent the spread of COVID we will be requiring the standard best practices for use of masks while indoors, standing in line, and within 6 feet of other people on the hill. The best solution for the cold days on the King is to wear a Buff to keep your face warm and our community safe. Avoid the crowds and Ski the King this winter. Please help us out by noting the following protocols we will have in place on the mountain this winter.
To reduce contact, all visitors are encouraged to buy tickets in advance online via the Buy Tickets link above and sign their liability waiver before they arrive. Book with confidence with our 24-hour FREE cancellation policy.
All staff working directly with the public within 10 feet or without a plexiglass or plastic barriers will wear a mask.
Guests are required to wear a mask in cases where social distancing is not possible including on chairlifts, while standing in line, at the rental shop, inside ski school spaces, on the magic carpet, and all other indoor spaces. Please bring your own buff or mask. Snow King Buffs and Masks will be available for purchase at Snow King Mountain Sports.
Throughout our facility, social distancing measures are encouraged via signage, please respect these rules.
Handwashing sinks and/or hand sanitizer will be available at all indoor locations and points of sale.
Limited indoor seating and warming space is available on the mountain. Please dress appropriately for the cold weather and plan for limited time indoors.
Frequent sanitization of all high-touch, man-made surfaces will occur as much as possible throughout the day.
Our safety protocols are informed by local, state and federal health and safety agencies, and industry/workplace associations.