The Sun Valley Museum of Art (SVMoA) 2023 Summer Concerts on the schedule are a dynamic mix of Grammy Award-winning talent. This summer's program will feature México en el Corazón on June 5, 7 p.m.; Elle King and Michigan Rattlers on June 25, 7 p.m.; In a Landscape: Classical Music in the Wild on July 25 and 26, 6 p.m.; The Wood Brothers and The Infamous Stringdusters on Aug. 10, 7 p.m.; and Devon Allman and Donavon Frankenreiter's See It All Tour on Sept. 16, 8 p.m. Get all the details below.
Full Lineup & Schedule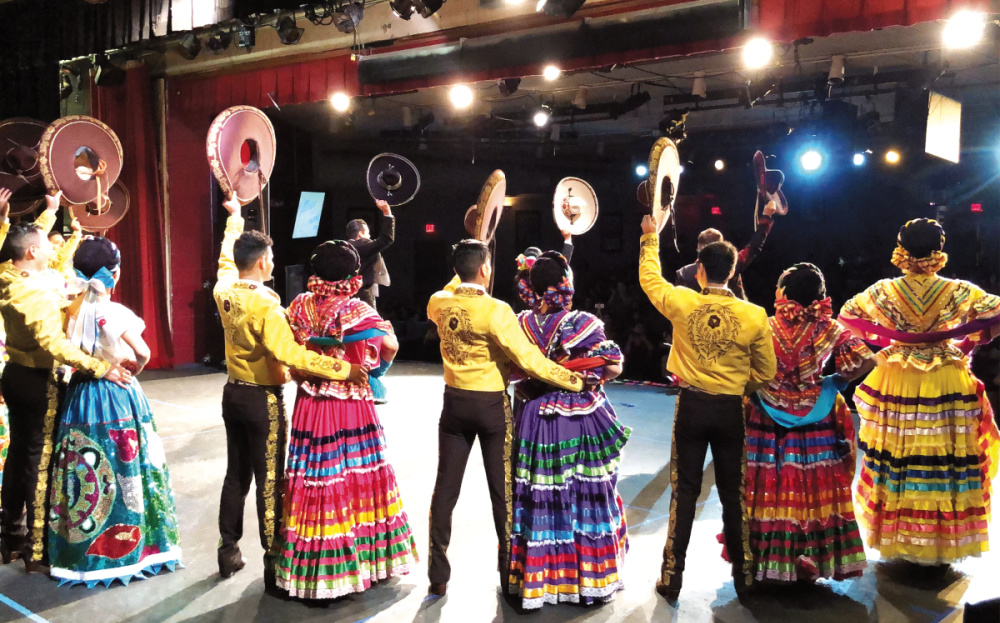 México en el Corazón
Monday, June 5, 7 p.m., Sun Valley Pavilion
A free event for the public, México en el Corazón immerses the audience in the colors, artistry, and music of Mexico with Mariachis, folkloric ballet and more. A showcase of traditional Mexican culture, Mexico en el Corazón features more than 50 performers in traditional costumes as part of a North American tour presented by NAIMA, the North American Institute for Mexican Advancement, sponsored by the government of the state of Jalisco, Mexico. With special thanks to Sun Valley Resort, México en el Corazón will visit Sun Valley for the first time in an extravaganza of Mexican folkloric traditions for a magical evening of culture and community.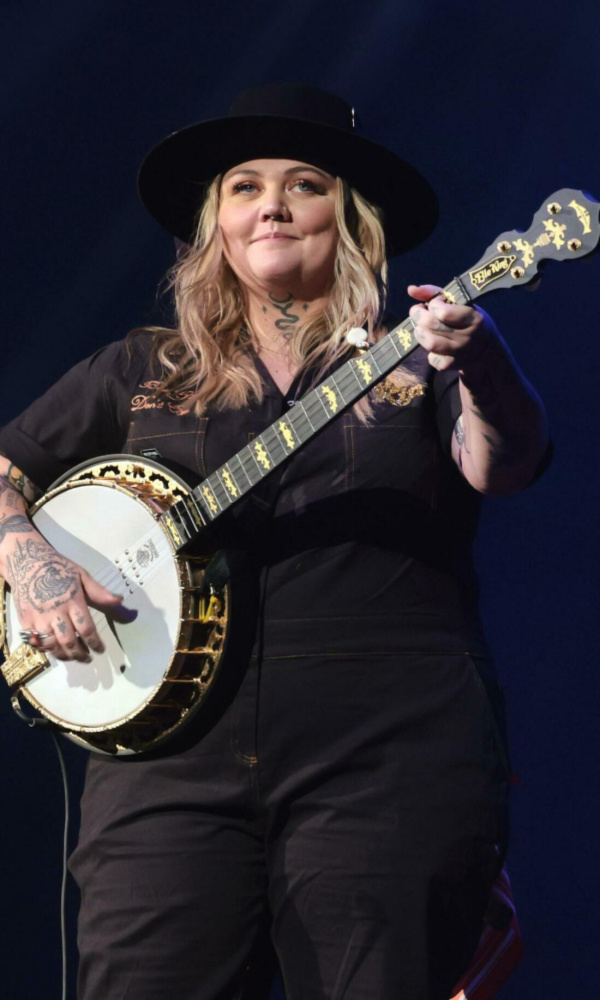 Elle King and Michigan Rattlers
Sunday, June 25, 7 p.m., Sun Valley Pavilion
Four-time Grammy Award nominee and pop sensation best known for her radio hit "Ex's and Oh's" from her 2015 debut studio album "Love Stuff," Elle King will bring her Come Get Your Wife Tour to the Sun Valley Pavilion stage. Elle King has made a name for herself with her soulful, country-tinged take on classic rock and roll, and her powerful voice and playful songs have made fans of everyone from Oprah to Jimmy Fallon. The daughter of actor and comedian Rob Schneider and former model London King, she attributes her true influence and inspiration of music from her "Maw-Maw and Paw-Paw in a scrappy Southern Ohio town that puts the 'just' in getting by." She cites Etta James, Aretha Franklin, Al Green, Otis Redding, Hank Williams, Johnny Cash and AC/DC as her musical influences. King is a powerhouse live performer with a rollicking live act not to be missed.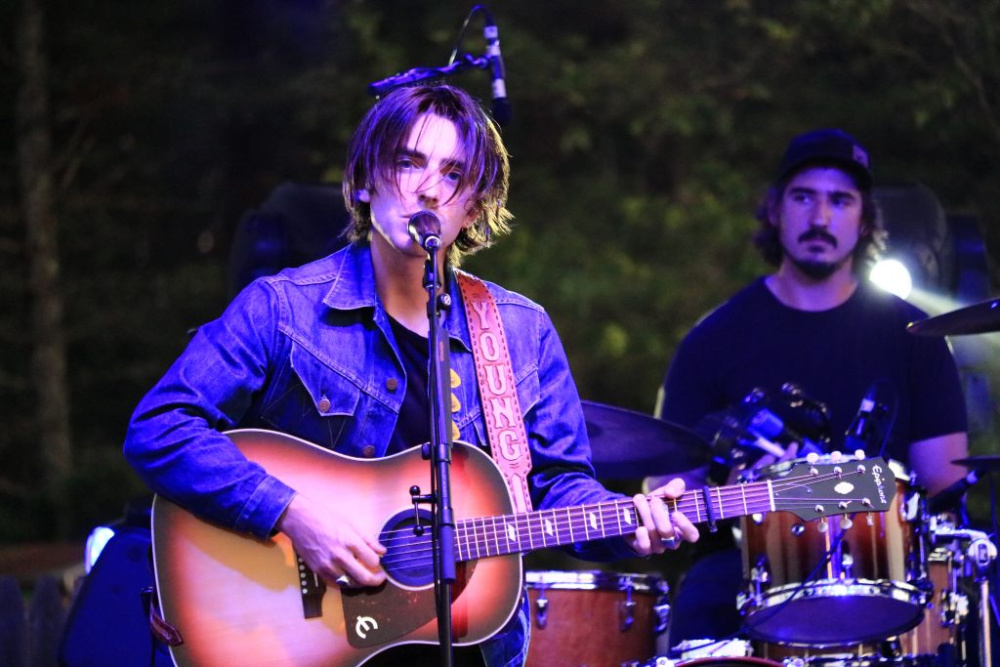 Opening for King, Michigan Rattlers are a folk-rock band composed of Graham Young (guitar), Adam Reed (bass), Christian Wilder (piano) and Tony Audia (drums). Meeting as childhood friends, they began writing music and performing together in their hometown of Petoskey, Michigan. In 2018, following a summer tour that included stops at Bonnaroo, Firefly and Electric Forest, the band released their debut full-length album, "Evergreen." With live shows at the core of the band's identity, the Rattlers continue to tour relentlessly, bringing their honest songwriting and high-energy rock and roll to the stage as opening act for Elle King.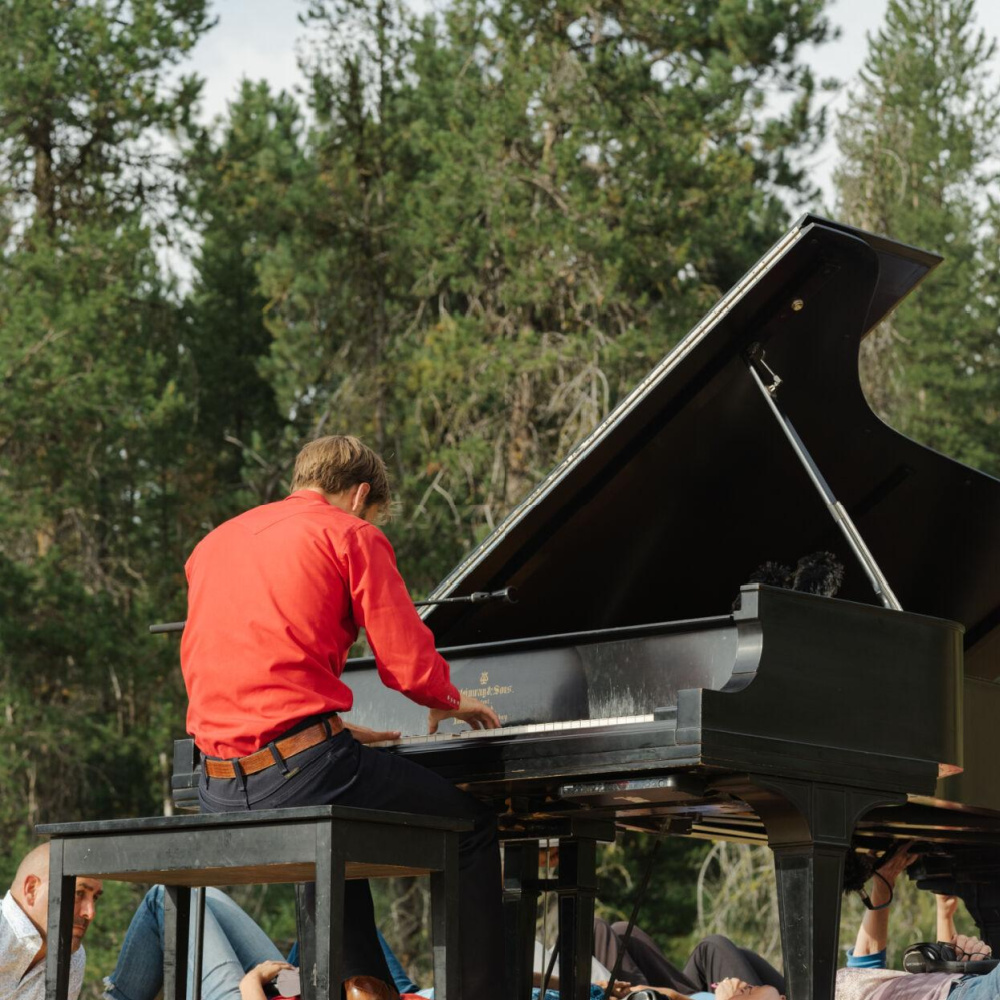 IN A LANDSCAPE: Classical Music in the Wild
Tuesday and Wednesday, July 25 and 26, 6 p.m.
IN A LANDSCAPE: Classical Music in the Wild will make a highly anticipated return to the Wood River Valley this summer. Founded by classical pianist Hunter Noack, IN A LANDSCAPE: Classical Music in the Wild is an outdoor concert series where America's most stunning landscapes replace the traditional concert hall. A 9-foot Steinway grand piano travels on a flatbed trailer to national parks, urban greenspaces, working ranches, farms and historical sites for classical music concerts that connect people with each landscape. To meet the acoustical challenges of performing in the wild, sound is transmitted to concertgoers via wireless headphones. Unconfined by seats and walls, audiences explore the landscape in this approachable and deeply moving classical music experience. The performance will take place alongside the Big Wood River just south of River Run parking lot, where concert goers will have a full, immersive nature and classical music experience meandering along the river or sitting on the banks watching nature unfold.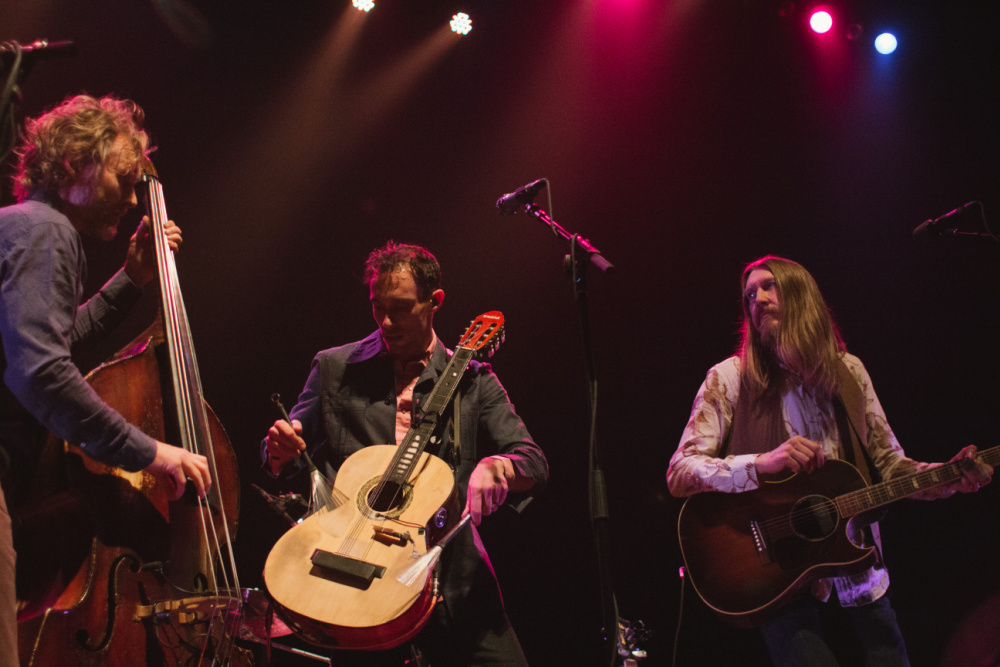 The Wood Brothers and The Infamous Stringdusters
Thursday, Aug. 10, 7 p.m., Sun Valley Pavilion
On the heels of their eighth studio album, "Heart is the Hero," The Wood Brothers, an American roots band consisting of brother Chris (of Medeski Martin & Wood fame) and Oliver Wood and multi-instrumentalist Jano Rix, will come to the Sun Valley Pavilion. For the better part of two decades, The Wood Brothers – dubbed "masters of soulful folk" – have cemented their reputation as freethinking songwriters, road warriors and community builders, creating a catalog of diverse music and a loyal audience. Recorded analog to 16-track tape, their most recent album finds its three creators embracing the chemistry of their acclaimed live shows by capturing their performances in real-time, direct from the studio floor.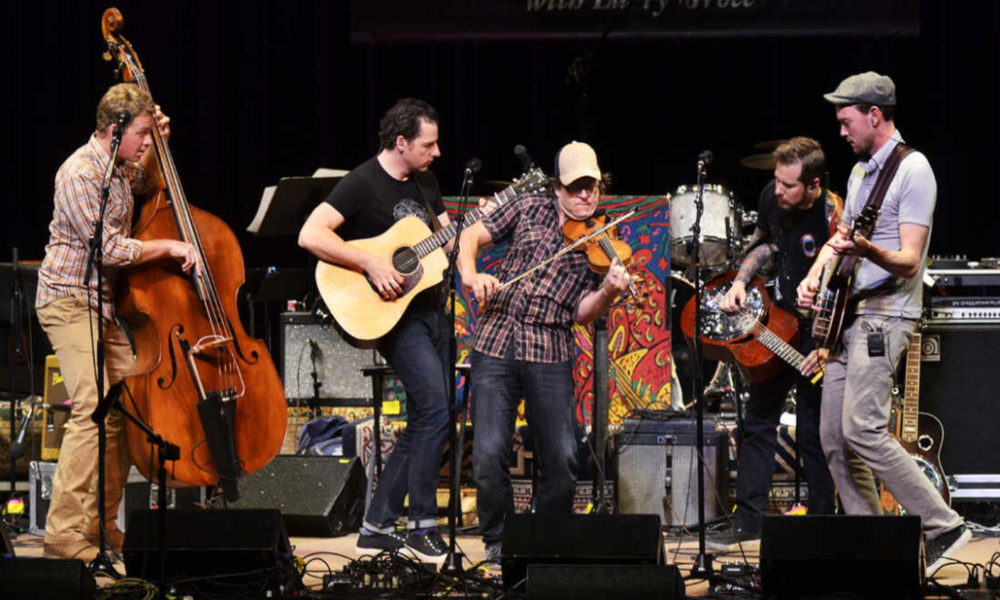 The Infamous Stringdusters will open for The Wood Brothers. The Grammy –Award-winning, five-person bluegrass band is known for bringing progressive modernism to bluegrass music while playing in the heart of it. The five band members Travis Book (bass), Andy Falco (guitar), Jeremy Garrett (fiddle), Andy Hall (Dobro) and Chris Pandolfi (banjo) will be sharing with the audience songs from "Toward the Frey," their latest album, where they wrote songs separately, sending simple phone demos to each other during lockdown. Fueled by friendship and mastery of their instruments, the 13-track collection feels live, but not loose, due to synergy developed over the last 16 years of playing sheds, clubs and festival stages together across the country.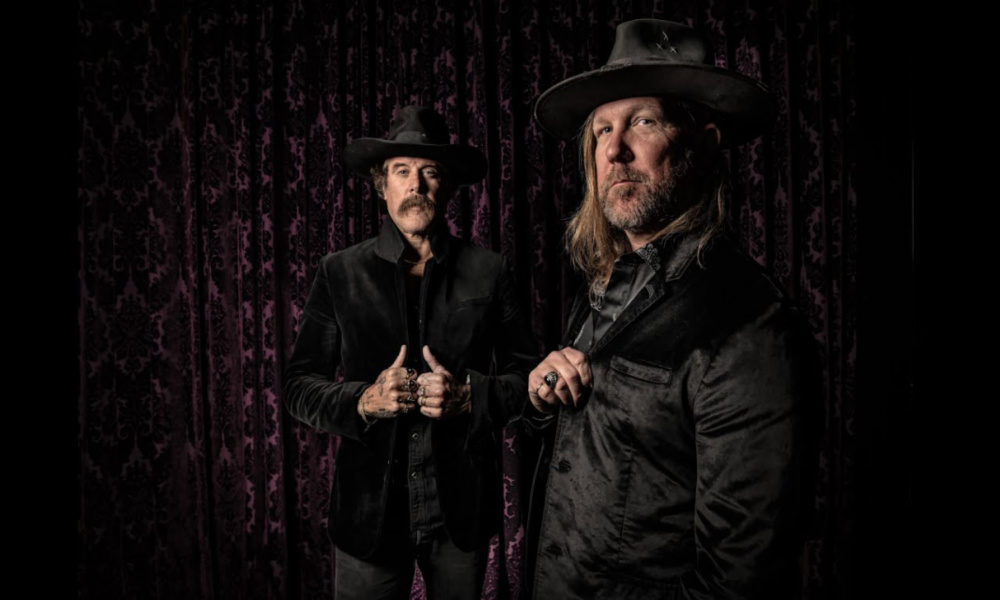 Devon Allman and Donavon Frankenreiter — See It All Tour 
Saturday, Sept. 16, 8 p.m., The Argyros Performing Arts Center, Ketchum
Rock and roll recording artists and globetrotting journeymen Devon Allman and Donavon Frankenreiter have their sights set on a world record with their new SEE IT ALL TOUR 2023: 50 shows in all 50 states in less than 50 days. SVMoA is bringing the tour to Ketchum for its one and only stop in Idaho. 
Donavon Frankenreiter has been travelling the globe for over three decades, first as a professional surfer who started jamming ukulele with Jack Johnson on the circuit. He now has over a dozen albums under his belt. Frankenreiter will be joined by Blues Music Award-winning singer, guitarist, songwriter and producer Devon Allman (son of rock legend Gregg Allman) and co-founder of supergroups Royal Southern Brotherhood and The Allman Betts Band. In their one and only Idaho performance, Allman and Frankenreiter will perform one set entirely together with a backing band, playing songs off their soon-to-be released collaborative EP titled "Rollers." Be a part of music history by rocking out with Devon and Donovan.
About Sun Valley Museum of Art
Nonprofit SVMoA has nurtured curiosity, sparked conversation and engaged the Blaine County community since 1971. Accredited by the American Alliance of Museums, SVMoA impacts the public through its mission to enrich the community with transformative arts and education experiences. SVMoA's diverse programming includes exhibitions, lectures, concerts, classes, performances and film. SVMoA enhances K-12 arts education in local schools with student exhibition tours, professional artist residencies, arts integration projects, and student and teacher scholarships.
For tickets and everything else, visit svmoa.org