"I'm a skater, not a cowboy."
Not many people can say they've lived in a teepee, rocked a green mohawk while wearing a medical halo for their broken neck, boxed someone 100lbs above their weight class, competed in national snowboard competitions and owned an Andy Warhol original since they were 22. My guess? There's only one: Ketchum artist Rudi Broschofsky.  
At 37 years old, Broschofsky has more life experience than most people twice his age and, if one looks closely, that hodge podge of mini lifetimes is reflected in his artwork. Rudi's incongruent personalities manifest themselves in his work, tangible evidence of the sum of his experiences.  
Rudi's unique artistic style fills a gap in contemporary western art that was clearly missing from a space dominated by landscapes and paint-by-number wildlife portraits. "I wanted to bridge that gap and create western art that could be for everybody," Rudi explains. "I really think my work is based on growing up around western art and always liking it, but I never once thought I'd take something home from the gallery and hang it on my wall; I'm a skater not a cowboy."  
Broschofsky's pieces are bold and wildly colorful, presenting classical western subjects and landscapes in a fresh new way, heavily influenced by urban graffiti and street art along with a dash of 70's neon pop art. Similar to his life, up close each part of Broschofsky's artwork is interesting and integral, but to fully appreciate it you have to take a step back.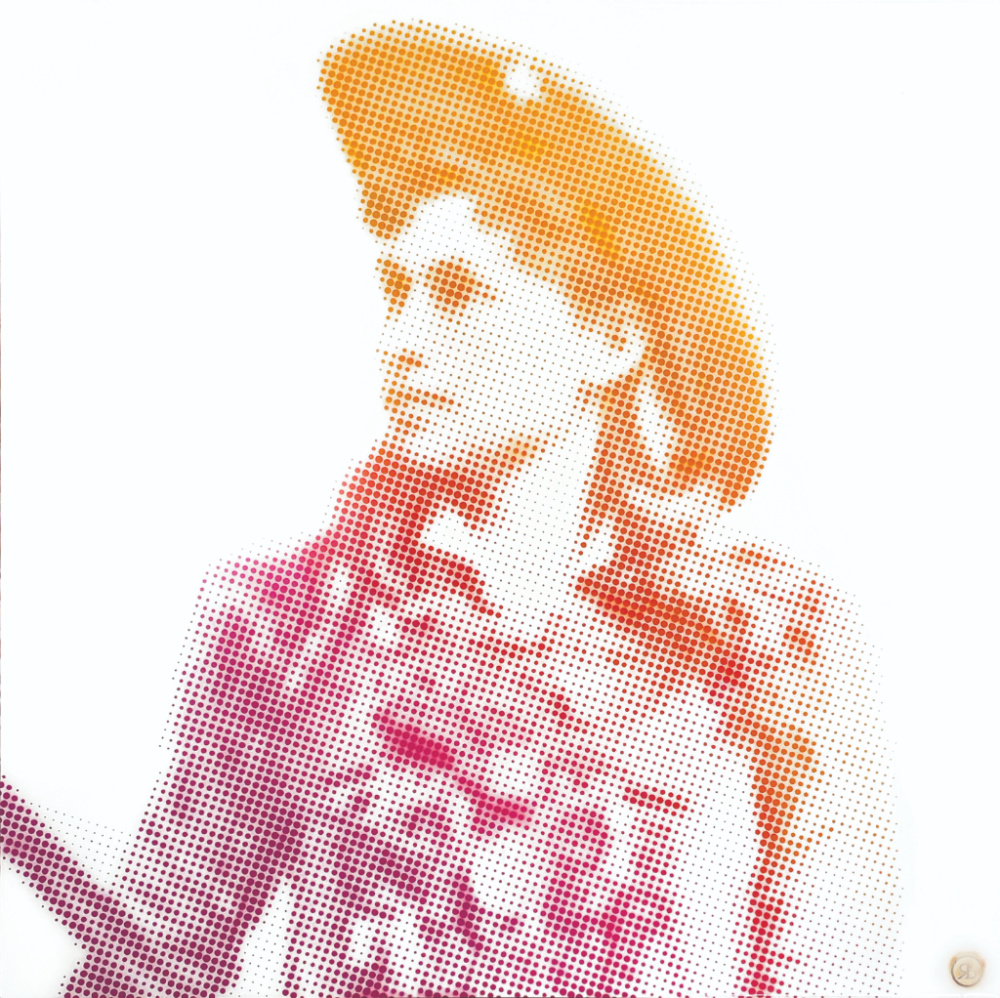 Born in Ketchum, Idaho in 1982, Broschofsky grew up – quite literally – surrounded by western art. His parents, John and Minette, were both art lovers and admirers of western artists like Albert Bierstadt and Russell Chatham. When Rudi was a toddler, they toured around the west, trading cases of wine from a vineyard they owned with artists in exchange for their art. This passion soon became their life's work and, having established relationships with prominent artists and collectors throughout the west, John and Minette would go on to open Broschofsky Galleries, one of Ketchum's most successful and longest operating galleries specializing in contemporary western art that's still thriving today.  
Along with a family gallery filled with fine western art, Rudi's childhood home fit the family's western ideal. Nestled amongst large pine trees on the banks of a river in Idaho's Sawtooth National Forest, 45 minutes on a dirt road from the nearest town. It was an artist's dream, but a teenager's nightmare. Isolated and remote, during the winter, avalanches would sometimes block the narrow road for days on end. With no cable TV and the novelty of movies like Cheech and Chong wearing off quickly, Rudi turned to drawing, initially "just to pass the time when I was stuck at home."  
Fueled by a youth filled with punk rock, Thrasher Magazines and worn out VHS tapes of skateboarding, the counter culture that punk rock and skateboarding represented found fertile ground in Rudi's young psyche. Dyed hair, baggy pants and an anti-authoritarian attitude were just the beginning. A committed and lifelong contrarian, skateboarder, snowboarder, punk rocker, and general rabble-rouser, Broschofsky is staunchly uninterested in the status quo and has always been attracted to the anti–establishment, if for no other reason than the appeal of being different.  
"I think everybody was rebelling in some sense, but I definitely took it to another level," explains Rudi. Equipped with a driver's license at the age of 15 (the legal driving age for Idahoans in the 90's), he no longer felt tied to his rural home and the isolation from his peers that sometimes accompanied it. "I moved out when I was 15, but honestly I wasn't rebelling against my parents, they were actually pretty supportive. My Dad helped me build a bed for the back of my Ford Explorer and told me to go for it, so the whole teenage rebellion thing kind of back fired on me I guess."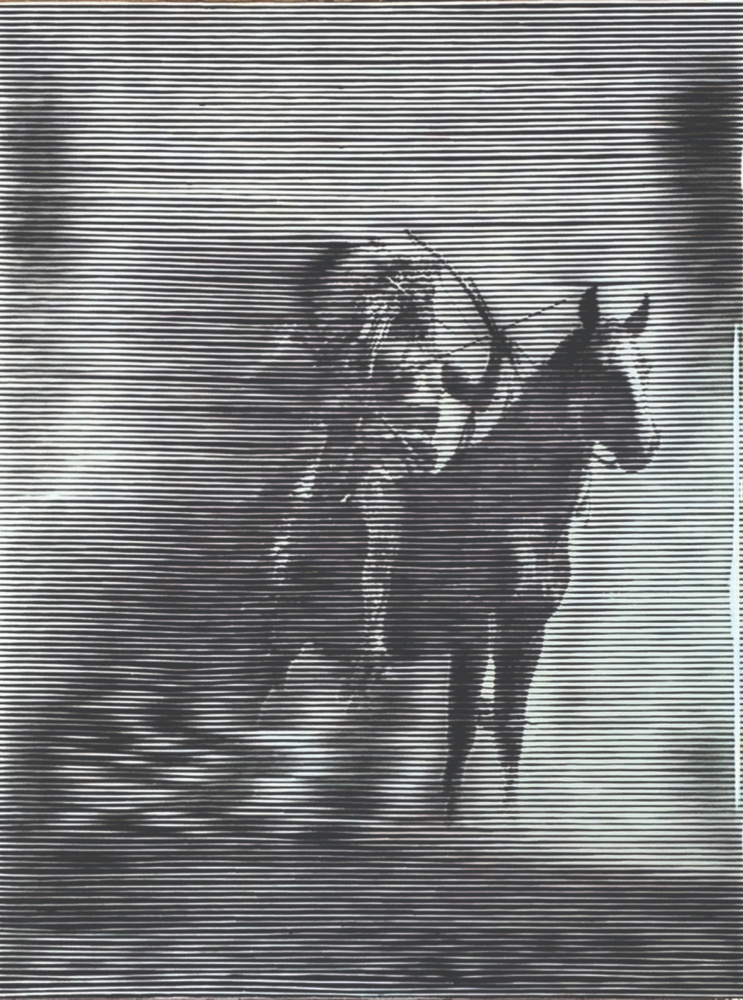 Rudi's mom, who he now considers a close confidante, agrees that growing up somewhat removed from the traditional Americana neighborhood gave Rudi an unconventional outlook on the world. "He developed a real sense of self dependency and individual thinking," says Minette.  
"Basically we had three rules we gave him when he left home: don't hurt yourself, don't hurt anybody else, (and) don't get into trouble" Minette explains. "Well, I don't think he ever hurt anybody else but the other two rules…you know, he did burn his face off one time…and break his neck…and then he almost died another time. As for staying out of trouble? Ha! Let's just say we had a special place in the closet for what were called 'court clothes.'  
Never one for team sports of any kind, Rudi excelled at independent activities like skateboarding and snowboarding. "He practiced methodically at the sports he was interested in like skateboarding and snowboarding," Minette recalls, "we didn't even really realize how good he was—I mean he had lots of medals and everything but I didn't know that attending the US Snowboard Team Training Camp or going to nationals was really that big of a thing."  
Art was always a part of Rudi's life and the gritty street art scene was a natural extension of the skateboarding culture Rudi identified so strongly with. Sharing common roots in rebellion against the status quo and, at times, questionable legality, the two activities provided similar outlets and equal adrenaline rushes.  
"I think a big reason I was initially drawn to urban art was the anti-establishment, illegal risk and adrenaline part of it, I wasn't really a bad boy out there looking for trouble, but I definitely wasn't an angel either," explains Rudi with a solid amount of understatement.  
After years of working in art dealing, both formally and informally, Rudi abandoned the world of strictly western art in favor of starting his own gallery in Portland, Oregon, focusing on the bourgeoning world of street art.  
Flat Blak Gallery opened in 2016, catering to a much different clientele than typical of the western art world Rudi grew up around. Skulls and illicit imagery replaced idyllic western scenes, with shows from various emerging artists in the street-art world with alter egos like Snik and Sketchy Tank.  
While street art was certainly gaining momentum amongst mainstream collectors—works by Banksy during the same time period were garnering mid six-figures at auction—the contrast between Sotheby's and urban galleries like Flat Blak was stark.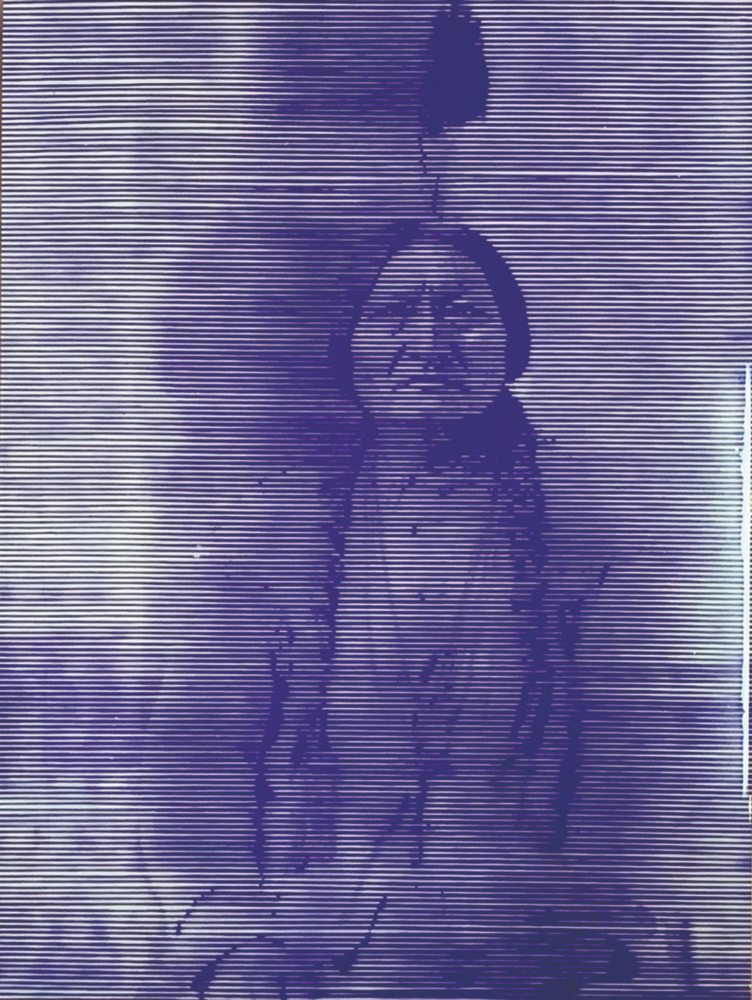 "I hosted a graffiti show at one point and didn't really know what I was getting myself into," Rudi says shaking his head. "A lot of the different artists were from rival graffiti gangs and I wasn't really aware of how much animosity there was during the show's opening night… There was a crazy big fist fight right off the bat and then the cops showed up. Later, I came to find out that several people at the show were strapped (carrying guns)…there were a bunch more fights down the street from the gallery and by the time the dust settled there were tags all over the gallery and the surrounding several blocks. I don't think I won over any other businesses neighbors with that event."  
The difficulty of selling urban art proved to be only half the battle. Finding reliable artists to feature became a challenge unto itself. While Rudi felt he had the credibility to display works at Flat Blak in an authentic way which would resonate with the artists' ideals, getting works from artists that are, by definition, secretive and anti-mainstream added to the stress of covering the walls each month. "It's amazing how many people just aren't responsive to calls and emails when you're trying to do them a solid and promote their artwork," says Rudi. Beyond establishing relationships, the process of getting high-res imagery for promotion and framed works that showed up unbroken and in a timely manner gave Rudi a staunch lesson in professionalism. "There's a lot more to it than being a good painter," says Rudi.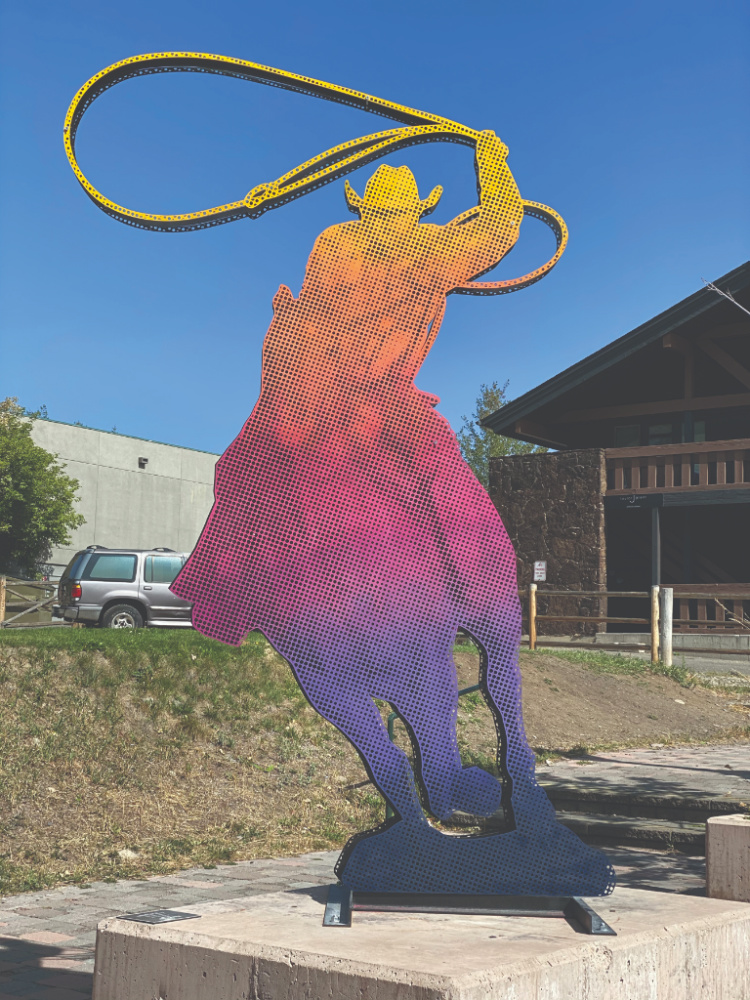 After three years fraught with frustration and stress, putting in far more work than his artist counterparts, the solution to bet on himself—rather than others—became painfully clear.  
"I hit a point where I just gave up and thought if I can't rely on other people I need to rely on myself," says Rudi about his transition from art dealer to artist. "At my breaking point I got super motivated and started producing a ton on my own, I enjoyed it so much more and my sales were significantly better than 90% of the shows for other artists I ever put on." 
With Flat Blak in the rearview, Rudi was free to focus on his art full time. What started as a way to pass the time and blow off steam became more refined, taking over his garage in Portland and then renting a warehouse when he moved back to Ketchum in 2019. With the constant help and encouragement of his wife and co-conspirator Cara Shumate, a graphic designer herself, Rudi's style matured over the years. "The whole reason my style evolved the way it did was because of Cara. I had this vision for what I wanted and she helped bring that to life through her graphic design skills," says Rudi.  
The impetus for that vision was rooted, fittingly, in a call for artists to beautify those stubby, puke green electric boxes around mountain towns several years prior. While Rudi ultimately didn't win the gig, the consolation prize was the foundation for his technique today. "I wanted to create something that was super obvious, almost photographic, from a distance, but then lost information and became more abstract the closer you got to it," explains Rudi. "That's one of my favorite parts of my artwork, it kind of changes with distance and movement. Being up close and seeing it as something more abstract…just lines and color, is a pretty cool look in itself." Anyone that has seen Rudi's art can attest to that mix  
Depending on when one may have crossed paths with Rudi, they could have described him any number of ways: a skater punk, a high end art dealer, a muralist, an entrepreneur…the list goes on. Those who know him, however, can see all his different personas as part of a larger whole. And, while each of those characteristics are unique by themselves, it's the sum of its parts that creates something truly special.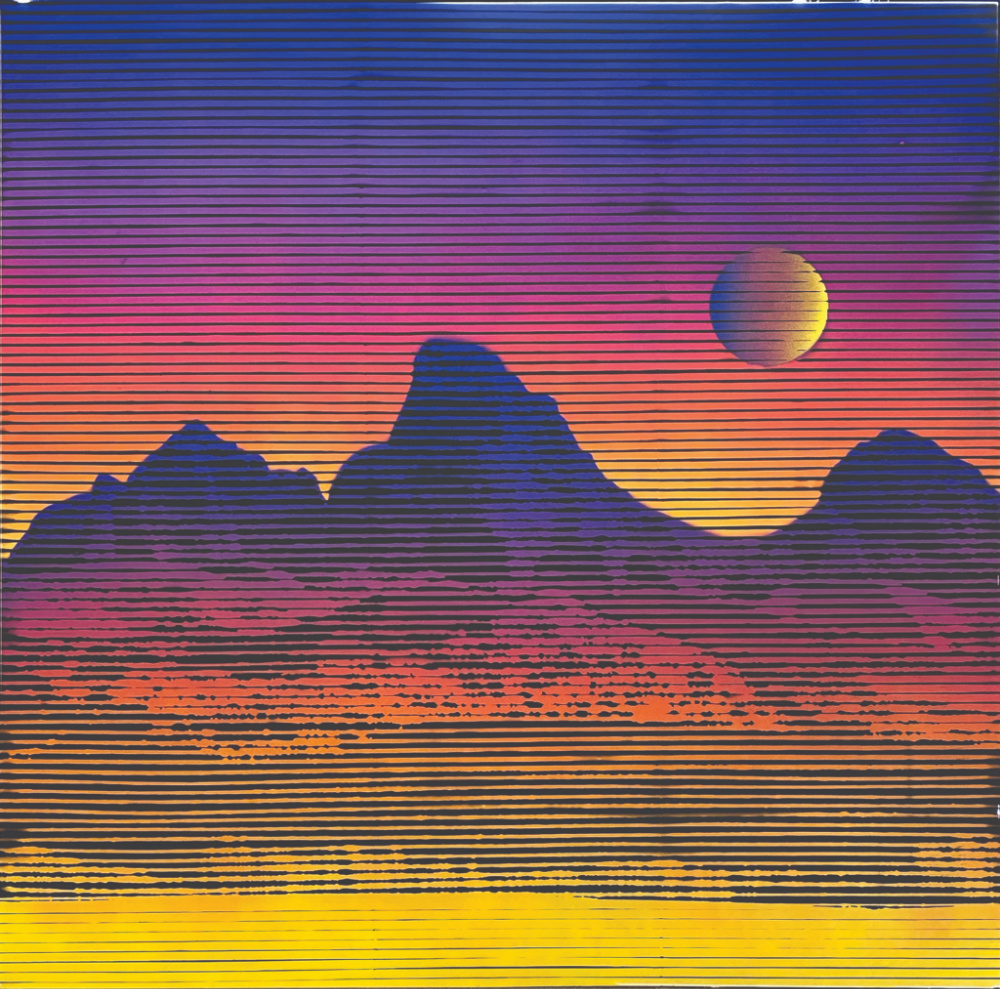 Where to find:  
Broschofsky Galleries
Ketchum, ID 
Rare Gallery
Jackson Hole, WY  
https://raregalleryjacksonhole.com/home.html 
Montana Trails Gallery
Bozeman, MT
Modern West Fine Art
Salt Lake City, UT