In pursuit of Beginner's Mind with Thunder Dragon
Ed Veisturs is 61 years old. He was the first American to summit the 14 highest peaks in the world without using supplemental oxygen, a feat that took him 16 years and no other American has since followed. He's not the kind of person to tell you about it unless you ask, but if you can get him talking, his eyes light up and he'll emit the great sense of humility such experiences impart upon you.  
Now, Ed continues a daily training regime for overall fitness and to be trip ready at a moment's notice. Accomplished athletes half his age still find it hard to keep up. Simply put- Ed is a beast- physically and mentally. He's experienced near-death avalanches, walked away from summits when conditions didn't line up after years of training, and all the other things it takes to make it to 29,000 feet breathing on your own.  
But on this sunny July day, Ed Viesturs is completely outside of his comfort zone…nervous and even – as he later recounted – "really scared."  He's in his new kayak in an eddy above the big water Class III Elkhorn rapid on a week-long trip down the Main Salmon river, the culmination of 6-weeks as a student in Ketchum-based Thunder Dragon Adventure Institute's Zen Masters Whitewater course. His eyes are wide as he splashes his face, grips his paddle, and focuses in on the back of Zen Master founder Gerry Moffatt's helmet as it drops over the rapid's horizon line and into the roaring water. For any experienced kayaker, this class 3 rapid would be a fun, but minor challenge…for Ed – it may as well be Annapurna II. 
Gerry Moffatt and his wife Pia Saengswang Moffatt co-founded Thunder Dragon about seven years ago with the mission  of "turning authentic physical adventure into an inspiration engine for spiritual adventure". Gerry grew up in Scotland, took a trip to Nepal when he was 17, and was swallowed whole by the exciting world he discovered.  Over the decades, his career organically expanded from guiding in the Himalayas and becoming a successful adventure entrepreneur in Asia, to leading expeditions for film and television and becoming an award-winning filmmaker himself, to most recently serving as Nepal's first International Ambassador for Adventure Travel and Tourism. But after decades in the field at 50 years old and at the apparent "peak" of his career, Gerry noted feeling like he was "dying on the vine inside" as he witnessed how adventure had been increasingly re-shaped and commoditized by a world prioritizing convenience, service, and luxury over authentic experiences.  
"I grew up with a guy by the name of Tony Jones as a mentor," recounted Moffatt. "Tony lived with the philosophy that you didn't buy an adventure, you bought the opportunity of an adventure and it was what you made of it. Guiding trips in Asia, we worked with expedition members, we never worked with the term 'clients'. Everybody was part and parcel of their experience. So when things went wrong, there was nobody to blame. There was nobody to point a finger at. There was just this team effort to say, 'Okay, what are we going to do about it? If we haven't got it, we can make it and if it's broken, we can fix it.' So it was this real authentic style of living and I wanted to bring that back."  
Gerry made the point that according to the dictionary, adventure includes elements of risk, effort, excitement, and an element of the unknown or uncertainty and when you bring luxury into adventure- by definition- it's lost.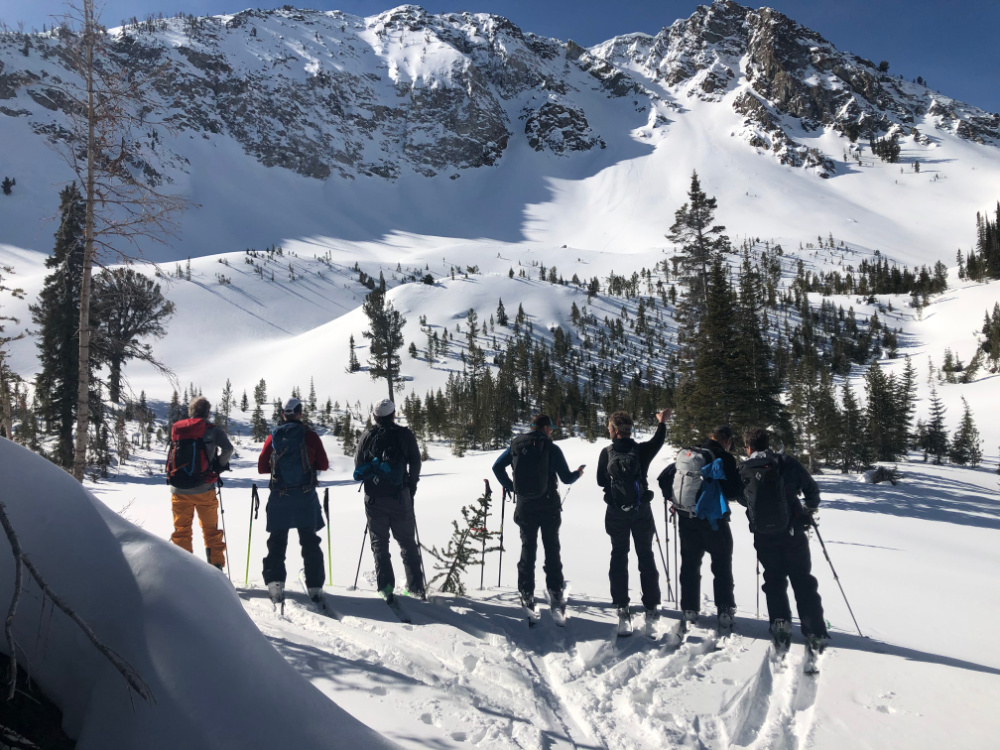 Pia Saengswang Moffatt comes from a completely different life adventure. She has over 20 years of senior leadership experience in philanthropic strategy and management, education, advocacy, social entrepreneurship, and filmmaking. With work from the White House to the College Board to the Bill and Melinda Gates Foundation to the American Film Institute, Pia is hard to put into words. She is an absolute powerhouse. She's constantly smiling, is strikingly smart, and is quick to give a hug and support to anyone and everyone she meets. And she also deeply understands and embraces how taking risks and embracing uncertainty have been instrumental to her ability to grow and fully engage with life. 
The fusion of Pia and Gerry's passion for storytelling and their mutual embrace of life as an adventure grew into the birth of their non-profit, Thunder Dragon Fund. Starting as a film company, The Tenth Step was Thunder Dragon's first documentary film in a planned trilogy of which the sequel is currently in production. Their award-winning first film travels with Gerry through his old stomping grounds in the Himalaya, on the Stikine river in British Columbia, and on his journey through turning 50 as he faces personal challenges and explores what, in life, really matters. It's an ode to a quest we all understand -  the search for meaning and purpose. When Pia and Gerry traveled to film festivals around the world, Pia described that, "Many people would come up to us and say, 'How do I do that? What I saw in the film…'" Audiences were connecting with the desire to unlock something in their lives or within themselves; they desired personal change. She continued, "We realized that there was an opportunity to create a program for people to experience authentic adventure. And I want to clarify that authentic does not mean extreme. What I have learned and what I keep learning is that you can't buy the things that mean the most. You have to put your time and effort in. In authentic adventure, you have to learn to be vulnerable and get comfortable being uncomfortable. For my mother, that could be doing one overnight camping trip if that is out of her comfort zone and if that's something she's never done before…it's an adventure."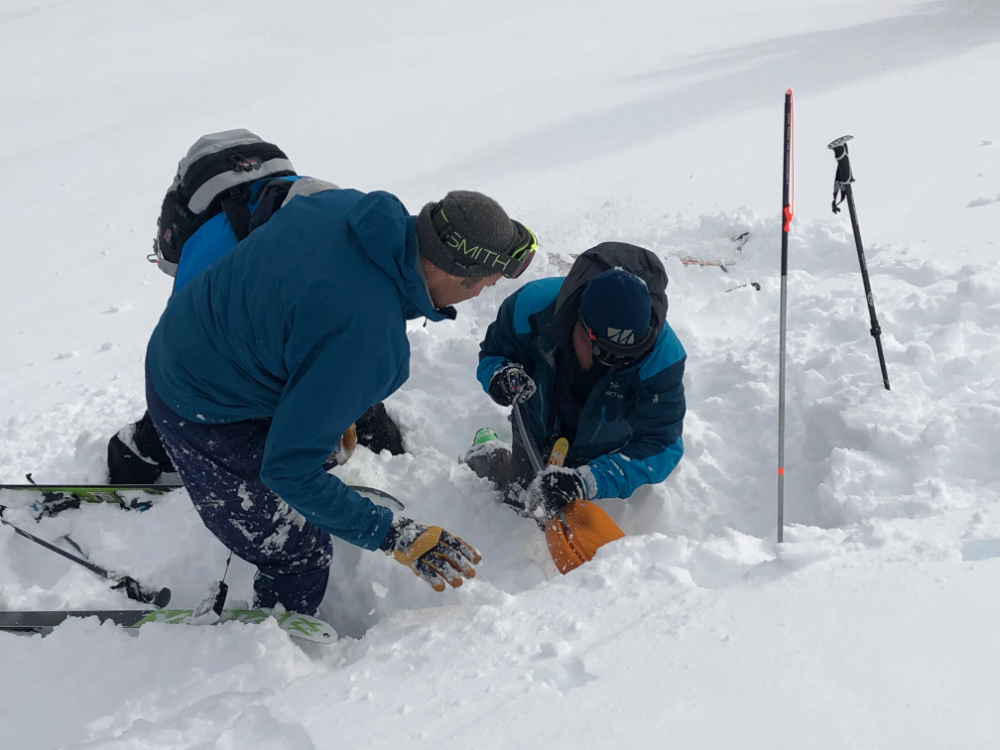 Gerry and Pia both point out that those four elements of adventure: risk, effort, excitement, and an element of the unknown are largely metaphorical in life, and while adventure doesn't have to be everyone's doorway, learning to "lean into" the very things that scare us is actually key to unlocking possibilities and personal change. "What we're looking for in life usually sits just on the other side of what we're scared of," Pia described. "And as we get older, it gets more and more challenging to adopt that beginner's mind. We're expected to know things and be good at things, and we get embarrassed when we don't know things  and aren't good at things. We get embarrassed to try, and there is this whole discomfort around vulnerability. Zen Masters is about popping that bubble. We expect you to be vulnerable. That's what it means to be 50 and learn to kayak, and accept 'I am going to flip, and I'm going to swim over and over again, but I'm going to learn from that and receive the rewards of putting myself out there.'" 
Believing in the power of adventure to empower and transform lives,  they launched the Zen Masters pilot program in Winter 2020,  as an 8 week backcountry ski course in which students of intermediate and advanced ski level learned the basic tools of safely navigating the backcountry in non complex avalanche terrain. Unlike many ski courses though, Zen Masters was designed with Gerry's perspective on "authentic adventure" and the core belief that there were no "clients", only students- only true participants.  Zen Masters asked students to learn and co-teach course modules to their peers, to embrace beginner's mind, and rather than relying on guides, to work hard toward a goal of becoming self-sufficient and proficient in their new activity so that they could unlock the joys of a new skill for themselves.  Partnering with Sun Valley's Zenergy Health Club and Spa as a brand partner and with Sun Valley Guides in the field, Gerry and local ski expert Rick Barker taught the course, and the curriculum was fully integrated with  Thunder Dragon's focus on "spiritual adventure". 
Gerry described, "Wilderness experiences for me have always been like holding up a mirror, so we use these Zen Masters experiences as an opportunity to help people reflect. When you're out there in Mother Nature learning a new skill, it can be challenging and how you meet the challenge reveals a lot about who you are at that moment in time. I've seen how it gives people an inventory of their shortcomings and their strengths and then they can say ok- I'd like to trade this in, I'd like to trade that in because I'd actually like to be a better person in this way or that way. That's something  we all should practice and there's no finish line, there's only practice. We wanted to create an opportunity for people to see themselves because you can't change something you're not aware of, and you have to get that from an authentic experience." 
Woody Cullen has become a devoted Zen Masters student after two seasons. He and his family moved to the valley four years ago from Philadelphia, looking to experience a ski town "before my wife and I were too old to enjoy one." After finishing the Zen Masters winter backcountry skiing pilot, Woody loved the experience so much he immediately signed up for the Zen Masters summer whitewater program and this time, he signed up his 15 year old son Robby too.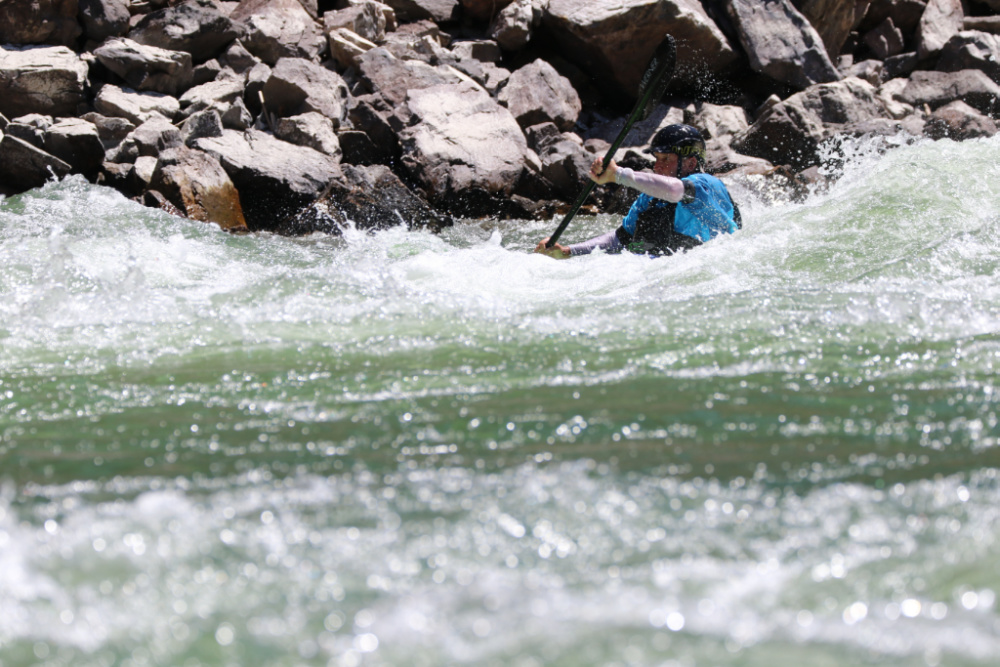 Leveraging Gerry's world-class skills as one of the planet's most experienced expedition kayakers, the Zen Masters 6 week pilot summer course also partnered with Wilderness River Guides and White Otter Outdoor Adventures for support and covered weekly roll practice sessions, single and multi-day paddling on the Salmon and Payette rivers, and finished with a family-oriented 6-day finale paddling 90 miles on the famous Main Salmon.   
For participants like Woody and Ed, embracing kayaking opened the door to a whole new interaction with their teenage children, who are also enthusiastic beginner paddlers. They described how much enthusiasm and fun the younger generation brings to what is now a new family activity – and a positive reminder of what it's like to try and fail again and again and again, and laugh about it and then keep trying.  
Ed Veisturs described, "Being able to kayak on a river with Ella and Annabelle, I remember that they're my daughters, but they become partners and friends on the water and rarely do we do something like that together. Watching Ella and Annabelle (who are already better than me) learn and crash and get better -it's special to all do something as a family at the same level. If I take them climbing, I would be the teacher. At this point, we're all together in the boats and I'm a student and I feel like I'm a kid with them. I'm learning with them and I'm making mistakes with them. And ultimately being a student again makes me a better teacher in other things." 
Ed also reflected on his experience in the program, "It's interesting because going on climbing trips, the world keeps turning while you're gone and many things stay the same, but I come back and I'm a different person. That happened with this river trip. Because I did things I didn't think I could do, I had great experiences and Gerry took me places physically, mentally and spiritually that I haven't gone to before, so I am different now in some way, and I am better." 
After the Main Salmon trip with his family and Zen Masters, Woody was still "unpacking" the experience. He reflected, "You can go through life in your comfort zone, but I don't think we as humans were designed to do that. But, as I get older, it's easier to say, 'Hey, I'd love to go sit in that lounge chair and just drink a beer' but it's been much more rewarding for me personally to challenge myself to learn new skills. I take so much out of it, pushing a reset button on life. Out there on the river or in the mountains, there's no electronics, it's easier to focus, it's cleansing for our bodies and minds. At the end of the day, it's what we need, or what I need."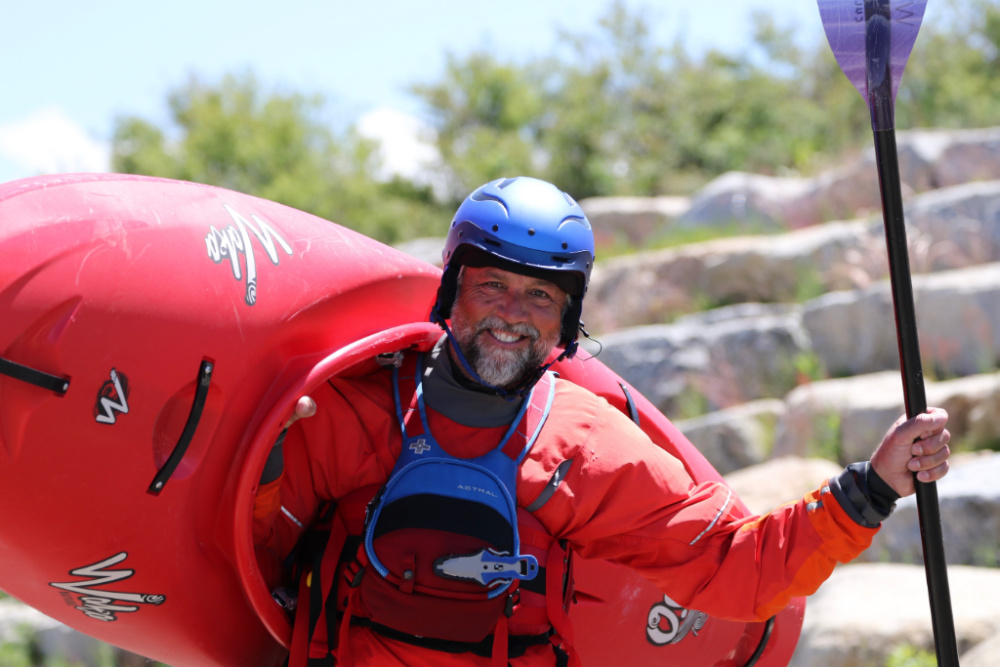 Woody described the sensation of sitting above a big rapid and recounted, "Gerry explained the line down the river- and you were going to pay a penalty if you didn't follow the line. It's easy to be distracted by big holes and rocks, but you aren't because you zen into it, you gotta zen into it and focus. At the end of the rapid, for me, there's an unbelievable release of emotions. It's relief, it's exhilaration, and it's just a wonderful feeling that's going to resonate with me for my lifetime." 
On that sunny July day, Woody was in his kayak right alongside Ed and other Zen Master students in the eddy above Elkhorn rapid on the Main Salmon. About to follow Gerry into the rapid below, Ed remembered wanting to "tap out" and Woody later admitted he had considered "running for the hills." But they didn't. They remembered to breathe, they remembered they had the skills, and they remembered what Gerry had taught them about embracing uncertainty and beginner's mind – to "get rid of what they knew, so they could make room for what they didn't know." And then, one by one, they each paddled forward and dropped over the horizon line.   
In the end, they stuck some, they swam some, but they all had the time of their lives, living every piece of the definition of an authentic adventure.