Like most of you out there, we've become accustomed to getting things done at home lately by piecing together workstations spread out on the desk in the study, dining room table, living room couch, or even the comfort of the bed. Texts, emails, phone calls, Skype, and Zoom sessions have become the norm. We thought we'd cue you in on a few things that will make working from home even more streamlined. Below are some products that are only for the work-from-home professionals.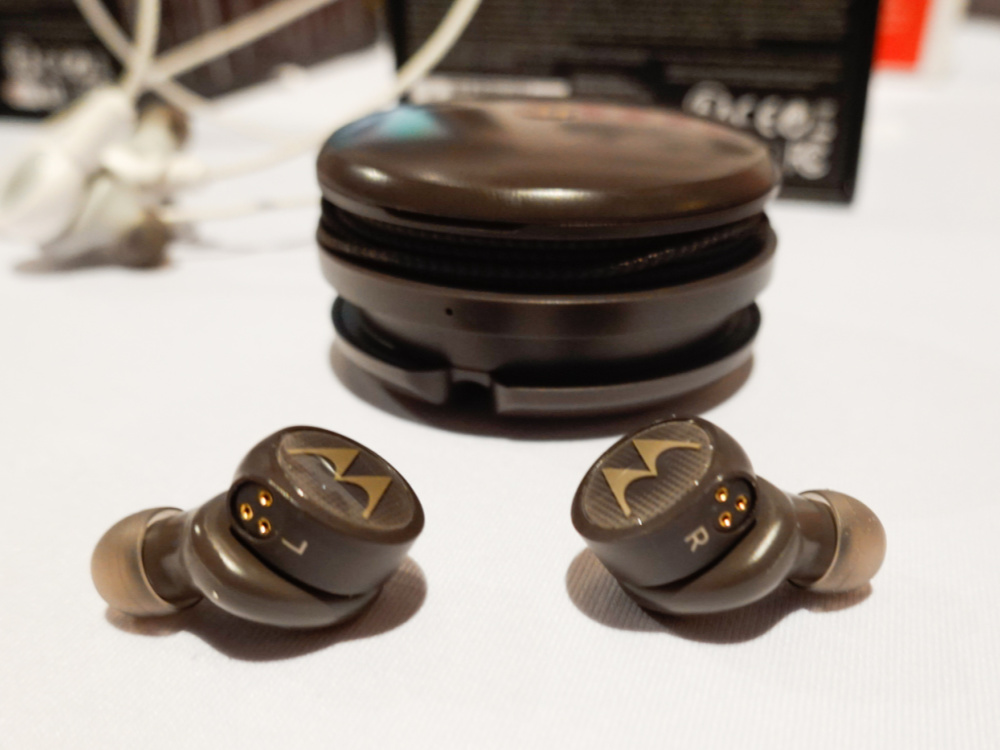 Motorola Tech3 True Wireless Headphones
As we're all adapting to working from home whether you're social distancing in your home by yourself, or with your roommate, significant other and children (also staying home), taking those important conference calls can be quite challenging especially when you're used to taking them from your quiet office space with no home-life disruptions. The Motorola Tech3 True Wireless Headphones not only offer the best of true wireless headphones to a sport loop and wired headphones (3 wearable styles), but they also offer a true noise canceling feature that will make taking those conference calls easier with little to no disturbances.
The Motorola Tech3 is powered by Hubble with the Verve Life app and has Amazon Alexa built in to keep you connected and grant you greater access to control and manage a wide range of settings. The app can also locate your earbuds if they go missing by showing a map with the last used location.
Complete with HD sound, touch control and voice assistant for Alexa, Google & Siri, IPX5 water resistance and an ergonomic fit design. Other features include audio pairing technology, an MFB multifunctional button, and Bluetooth 5.0 technology. Three wearable styles. Unlimited playtimes. Zero limitations. motorola.com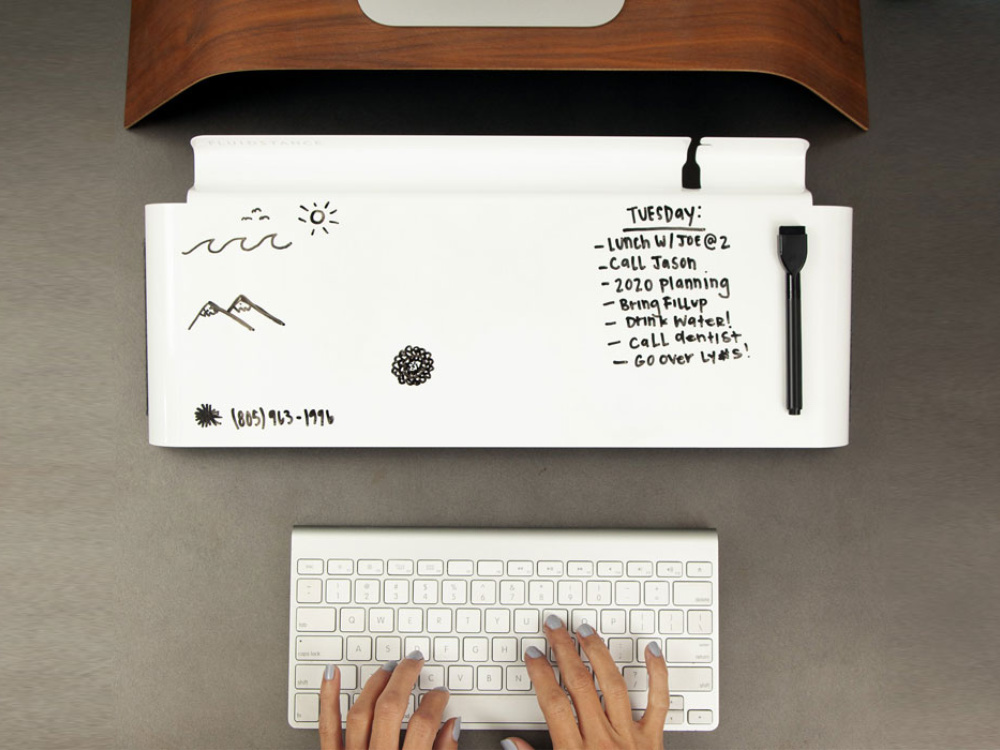 FluidStance Slope
Slope is FluidStance's first ergonomic personal desktop whiteboard designed to reduce paper waste and modernize your desk setup. Slope is a sleek, multi-purpose whiteboard made completely of steel – Earth's most recycled material with the ability to be reused infinitely – and powder-coated using a low emissions process. All of Slope's production is done right here in the U.S.
When was the last time you thought about the impact of the sticky notes you use every day? With some 15 billion trees being cut down and approximately 50 billion paper sticky notes made each year, FluidStance's Slope is designed with a primary goal of encouraging consumers to ditch disposable paper notes and preserve the planet's resources while streamlining their work experience. Inspired by an open, groomed ski run, Slope offers a gentle angle for writing, and its raised surface acts as the optimal storage space for a keyboard underneath. Slope's premium dry-erase surface was developed through a low-emissions powder coating process near FluidStance's warehouse in Santa Barbara, California, meaning the product is 100% sourced, assembled and distributed in the USA. In fact, each Slope travels only some 30 miles before being shipped out to FluidStance's customers, drastically cutting down on any carbon emissions associated with the transportation process.
"Riding on my bike for miles and hiking up mountains has always fueled my desire to infuse nature's splendor into our products," said Joel Heath, founder and CEO of FluidStance. "Slope's design brings nature's wonderment indoors and addresses the very real issue of paper waste impacting our planet by transforming our everyday office habits. We couldn't be more excited to bring our consumers a product that is ergonomic, locally produced and sustainable."
Further highlighting FluidStance's dedication to crafting products that implement simple design to achieve an impactful goal, Slope features a phone dock that allows the perfect angle of view, with a dedicated space for charging cables, dry-erase markers and other tools. FluidStance has also made a commitment to plant one tree for every Slope sold in a bid to do its part in rebuilding the environment. fluidstance.com