Ballet Sun Valley 2022 will proudly showcase the debut of internationally acclaimed Boston Ballet led by Artistic Director Mikko Nissinen, June 24th and 25th at 7:00 pm in the open-air Sun Valley Pavilion.
Boston Ballet, long recognized as one of the leading dance organizations nationwide, renowned for its excellence and artistic innovation, will perform in Sun Valley for the very first time. Nissinen's professional dance career began in his native Finland with training at The Finnish National Ballet School. Over the course of his performance career, Nissinen danced professionally with the Dutch National Ballet, Basel Ballet, and as a principal dancer with San Francisco Ballet. "I am thrilled Boston Ballet is invited to Ballet Sun Valley 2022 and eager to showcase two specially curated programs, demonstrating the range and versatility of our repertoire and Company," Nissinen said.
As Artistic Director of Boston Ballet, Nissinen has defined the Company's image, cultivating a dynamic collection of classical, neo-classical and contemporary repertoire, ranging from full-length classical ballets, to masterworks by George Balanchine, to new works and world premieres by some of the finest contemporary choreographers of today. In 2016 Nissinen and Boston Ballet established a long-term partnership with William Forsythe, allowing the Company to cultivate a rich collection of his work.
Ballet Sun Valley's Festival 2022 will feature two very distinct programs. Each night showcases different works spanning a range of styles from contemporary to classic. Performance highlights include three world premieres from Boston Ballet's Spring 2022 season. These new works include two from ChoreograpHER, a female-led program celebrating innovative women across creative fields such as: choreography, music, design, and visual arts. ChoreograpHER pieces to be performed at Ballet Sun Valley are Point of Departure by New York City Ballet Principal Dancer and choreographer Tiler Peck and Pulitzer Prize winning composer Caroline Shaw and Chaptered in Fragments by Boston Ballet Principal Dancer and choreographer Lia Cirio. In addition, choreographer Stephen Galloway's DEVIL'S/eye, to The Rolling Stones will be performed, which Boston Ballet world premiered in March 2022, as well as William Forsythe's work Blake Works I (commissioned by Paris Opera Ballet, 2016).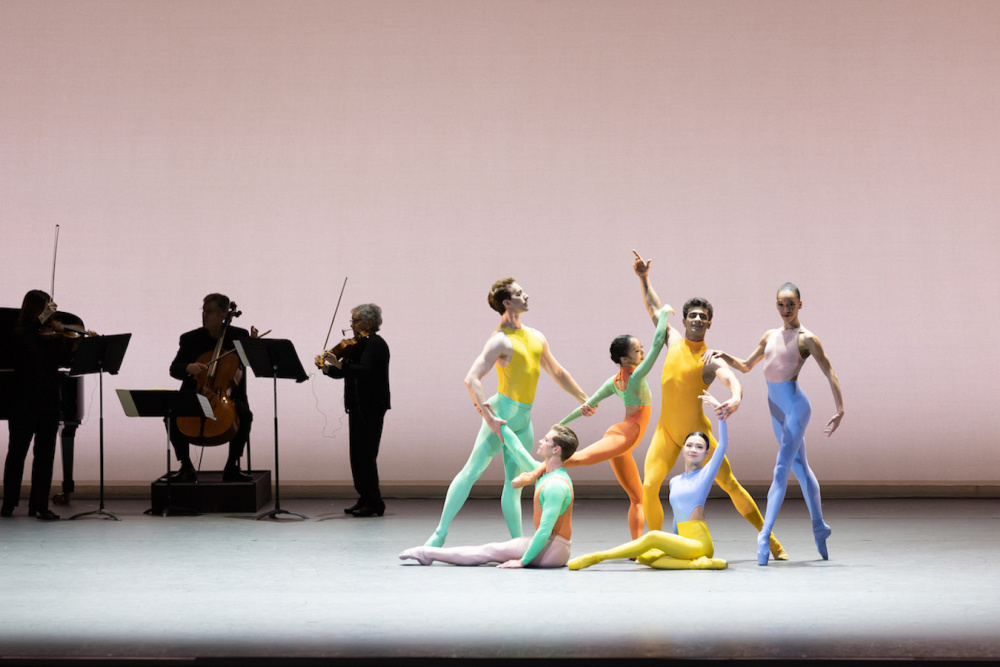 June 24th Program:
Point of Departure
Choreography: Tiler Peck
Music: Caroline Shaw
Chaconne pas de deux
Choreography: George Balanchine © The George Balanchine Trust
Music: Christoph Willibald von Gluck
Swan Lake White Swan and Black Swan pas de deux
Choreography: Lev Ivanov and Marius Petipa
Music: Peter Ilyich Tchaikovsky
Blake Works I
Choreography: William Forsythe
Music: James Blake
June 25th Program:
Chaptered in Fragments
Choreography: Lia Cirio
Music: George Frederic Handel, Dmitri Shostakovitch, Antonín Dvorak, and Johannes Brahms
月夜 Tsukiyo
Choreography: Helen Pickett
Music: Arvo Pärt
Chaconne pas de deux
Choreography: George Balanchine © The George Balanchine Trust
Music: Christoph Willibald von Gluck
DEVIL'S/eye
Choreography: Stephen Galloway
Music: The Rolling Stones
To purchase tickets, visit balletsunvalley.org or call the Sun Valley Resort Box Office at 208.622.2135.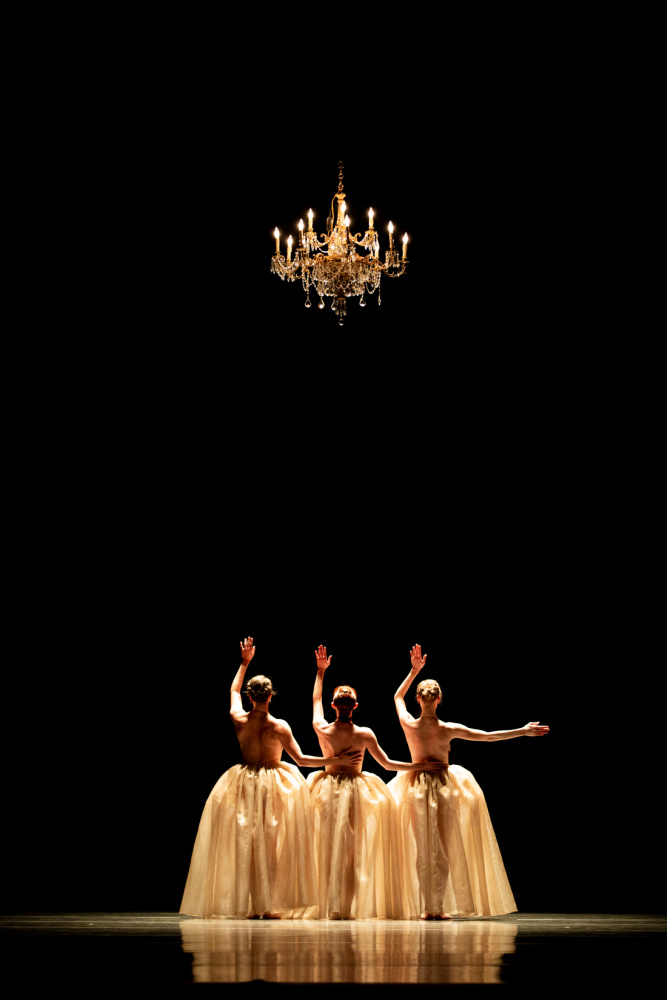 Ballet Sun Valley's Background:
Ballet Sun Valley is a non-profit organization, the predecessor of which was founded in 2011 to bring international ballet to the Sun Valley, Idaho area. Its founder was a long-time member of the Board of San Francisco Ballet and part-time resident of Sun Valley. Since its inception, Ballet Sun Valley performances have featured works from some of the ballet world's most celebrated choreographers, including George Balanchine, William Forsythe, Helgi Tomasson, Christopher Wheeldon, and Justin Peck. Ballet Sun Valley festivals have featured dancers from the San Francisco Ballet, New York City Ballet, Pacific Northwest Ballet, American Ballet Theatre, and The Paris Opera Ballet, among others. balletsunvalley.org
Boston Ballet's Background:
Since 1963, Boston Ballet's internationally acclaimed performances of classical, neo-classical, and contemporary ballets, combined with a dedication to world-class dance education and community initiatives, have made the institution a leader in its field, with a 59-year history of promoting excellence and access to dance.
Under the leadership of Artistic Director Mikko Nissinen and Executive Director Meredith (Max) Hodges, the Company maintains a diverse repertoire, ranging from full-length ballets to new works by some of today's finest choreographers. The Company is comprised of 69 dancers of 11 nationalities, representing the highest caliber of international talent on their stage.
Boston Ballet School, the official school of Boston Ballet, has a long-standing dedication to providing exceptional dance education and ballet training to students across three studios in Boston, Newton, and the Professional Division at Walnut Hill. The School reaches more than 5,000 students (toddler to adult) each year through its five core programs: Pre-Professional Program, Classical Ballet Program, Children's Program, Adaptive Dance Program, and Adult Dance Program. Boston Ballet's Education and Community Initiatives provide programming, events, and activities that connect the community to dance. Community programs reach more than 4,000 individuals in Boston and the surrounding communities each year through Citydance, ECI on Location, workshops, and trainings. bostonballet.org